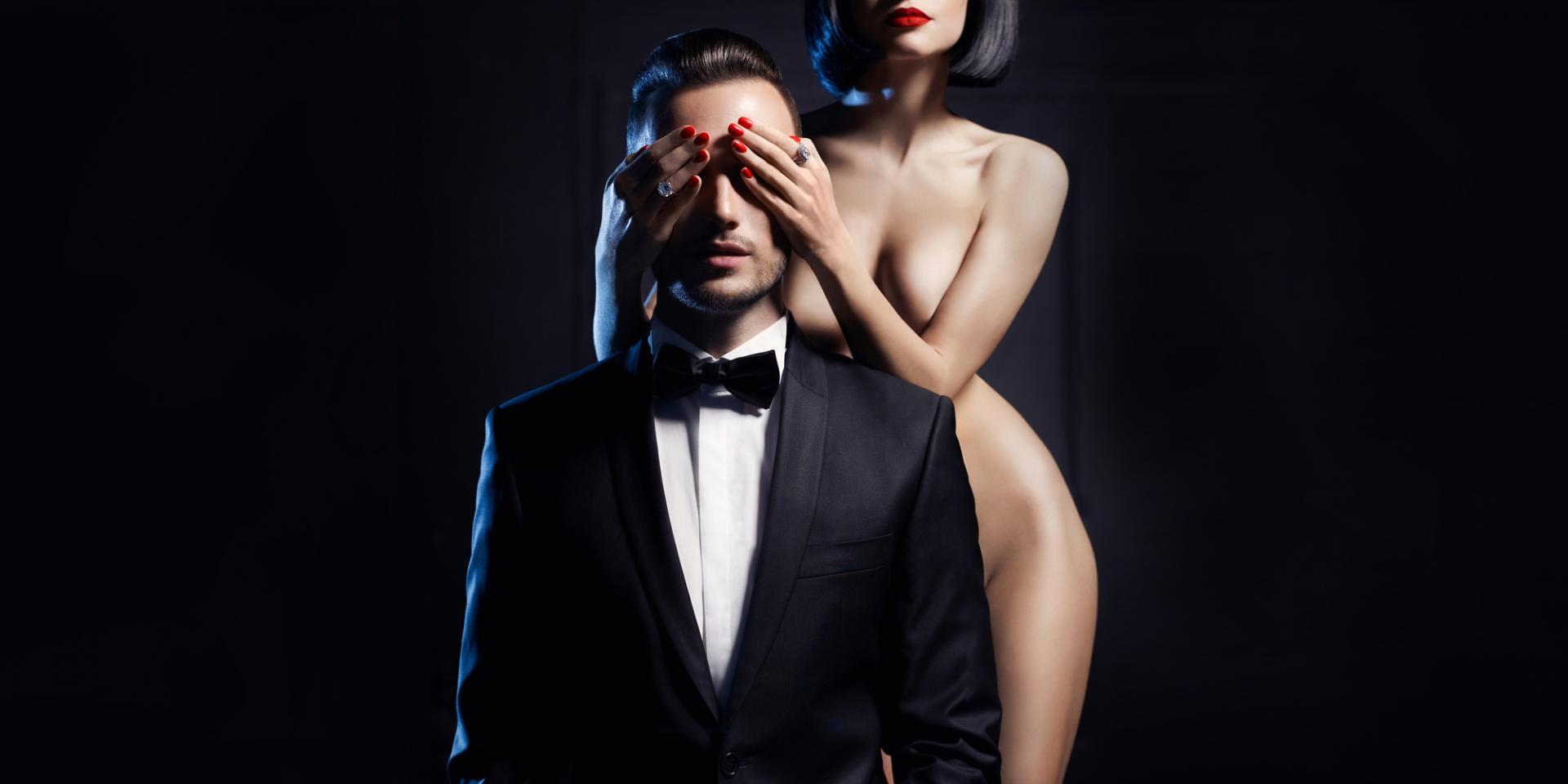 AUSTIN FRIENDS / THE FRIENDS CLUB
Call For Address, Austin, 78724
Opening in Austin, Texas in 1993, The FRIENDS Club is One Of The Most Established and Premiere Clubs in the United States. Regarding reviews attached to this listing ... Please keep in mind that in October of 2016 The FRIENDS Club CHANGED LOCATIONS, and became The Largest Club in Texas at 17,000sf. This is of Significant Importance in regards to issues surrounding Smoking Indoors, as smoking was moved to OUTDOORS ONLY after the move, because the NEW LOCATION allows us to provide a Private Back Patio that is Topless Friendly !!! Furthermore, The FRIENDS Club is among an Elite Group of Clubs remaining true to the standard of being a Private Social Club EXCLUSIVELY for Adventurous Couples, Swinger Couples, and Unescorted Ladies. Unescorted Gentlemen are not allowed to attend, the address is ONLY provided upon Female Voice Verification, and there are no markings on the building to indicate the nature of our club. Of Note: The FRIENDS Club is located less than 10 minutes from Downtown Austin in a Safe, Well Traveled neighborhood, and there is a Secure Parking Lot available for our Free Standing Building. Members of The FRIENDS Club are Polite, Professional, and Discreet, as well as being Socially Interactive. Conversations and Interactions of all types occur in our facility, and though Membership assures all attendees are Open Minded regarding Sexuality, it is not always the core subject. Our Mission is to provide an Upscale, Intimate, Seductive, and Serendipitously Erotic, Private Location allowing inhibition to be lost and consenting adults to be as free as they choose. The FRIENDS Club has, and enforces a Dress Code at all times. Gentlemen are required to wear collared shirts, and Ladies should dress consistent with that standard. Ample and Comfortable Seating (ranging from Bar Stools to Lounge Chairs) is provided around One Of The Most Dynamic Dance Floors in Austin, with a JBL Sound System and Array of Professional Lighting and our Unique Disco Ball Display. To provide everyone in our Diverse Crowd of Sexy Couples something to enjoy and remember, our music is undefined, request driven, and designed to appeal to the broad tastes of the audience. Top 40, Reggaeton, Alternative, Hip-Hop, Rock, and a limited amount of Country are blended with Classic Lifestyle Club Songs through the night. The FRIENDS Club is Home of The Tallest, Spinning Stripper Pole in Texas (for a Lifestyle Club), in addition to our more Intimate Stationary Stripper Pole with its Amazing Hanging Arch, and our One-of-a-Kind Utility Pole. Each of these are present for whatever level of Exotic Dancing a Member may choose, along with our Go-Go Cage, and Seductive Shadow Box. Professional Dancers or Performers are NOT provided or allowed to book shows in our Club, and No Compensation of ANY Type is ever allowed for those who choose to use our featured stages or facilities. The FRIENDS Club does not serve or provide alcohol of any type. Basic Set-ups (Glassware, Ice, Citrus, Sodas, etc.) for beverages you may choose to bring are provided Free of Charge, and Premium Set-ups (Energy Drinks, Juices & Bottled Water) are sold for minimal fees. We have a number of Ice Buckets available at our Bar Area for use, though Members are allowed to bring Coolers if they choose. Our only provision in regard to this being that we would like you to remember the UPSCALE NATURE of The FRIENDS Club, and that subtlety is strongly encouraged. Though "Edge Play" is limited and must be approved, The FRIENDS Club is always Kink Friendly, and often has multiple parties available to answer questions or provide insight to the world of BDSM and comparable fields. Toy Bags, Hitachi Wands, Rope, or other accessories are allowed to be brought, and there are multiple outlets and "Hard Points" available through the facility. The FRIENDS Club seeks to provide equal opportunities for all who are willing to adhere to our Dress Code, and Socially Liberal Protocols and Standards, however Rudeness, an inability to present oneself in a Sober and Well Mannered State, and/or Poor Hygiene or Poor Self-Presentation is not allowed. The FRIENDS Club is a Truly UPSCALE, Private, Social Club for Members Only. Membership is available for immediate approval on your Initial Visit. A Couple or Unescorted Lady simply completes our Proprietary Membership Form, Provides us with Government Issued Photo Identification, and provides either Annual Membership Dues, or Temporary/Provisional Membership Dues as part of the application process. Cover Charges are SEPARATE Fees from Membership Dues, and paid according to the evening of your attendance. Additionally, for those seeking to maximize their Lifestyle Club Experience at The FRIENDS Club, the option to purchase access to Our Exclsuive Premium Playspace … The NeXXXt level is provided. The NeXXXt Level is an entire Balcony of Exotic Pleasures that includes a Sybian, a Queening Chair, a Sex Swing, a Bondage Mattress, A Gyno Table, a Massage Table, an additional Stripper Pole, a St. Andrews Cross, a Spanking Bench, a Motor Bunny, and multiple other Entertainment Accessories, Furniture, and Assorted Novelties. We look forward to seeing you soon ! Mark and Adrian AustinFriends.com (512) 251-1199
OPERATION TIME AND ENTRANCES FEES
| | |
| --- | --- |
| Max. Occupancy | 600 |
| Playroom Occupancy | 99 |
| On premise sex allowed | Yes |
| Dance Floor | Yes |
| Fetish Room/Area | Yes |
| Outside Area | Yes |
| Massage Area | Yes |
| Smoking Allowed | Yes |
| Private Rooms | Yes |
| Private Locker | Yes |
MEMBERSHIP FEES
Only Members of The FRIENDS Club are allowed to attend our parties, as we are a Private, Members Only Social Club. To become a Member a short form is filled out ON ARRIVAL, and the Membership Dues are paid. Cost PER COUPLE for MEMBERSHIP is as follows: Trial/Weekend Memberships: $40 (good for 1 weekend only) Annual Memberships: $150 (good for 1 YEAR from the date of purchase) In addition to Membership fees there IS a separate cover charge for each night. The cover charge on FRIDAY nights per COUPLE is $45, and the charge on SATURDAY nights is $75 per COUPLE. SINGLE LADIES are charged on a lower scale for both Memberships and Covers. Further details may be seen on our main web page at www.austinfriends.com !
Anonymous
Aug 19 2021 9:07PM
RATE: 10
Welcoming and great host.
Anonymous
Dec 4 2019 3:39PM
RATE: 10
So I have been going to the Friends club for about 3mo. I went at first just to check it out and now I think im addicted. The owners of the club take a very hands on approach. They really understand how to help people feel confortable and have fun. The music is somehow always at the perfect level. They take requests seriously and I love that i can dance to whatever song I want to on the pole. I've seen some reviews claim they charge extra for upstairs or to play buy I have never seen that happen. The owner told me they changed that rule like 7 mo ago. I've met friends there that I feel like will be lifelong and we have so much fun! The crowd is always so diverse but I've seen a lot of couples mostly in their 30s and 40s. Maybe that's because I'm 31 and that's what I look for? Idk but one of the owners is super young and she is friends with everyone there. It is crazy how many people she knows and how awesome she is abouy introducing people to each other. The upstairs area is like an adult playground but for sex. It's so sexy and fun. Bring your own rope or play gear! Im addicted so I will most likely be there if you come out. Come say hi to me if you decide to come?! I'll be on the pole or upstairs!
Anonymous
Nov 28 2019 9:36PM
RATE: 10
I absolutely love this club!!