Gweneth, Professional Dominatrix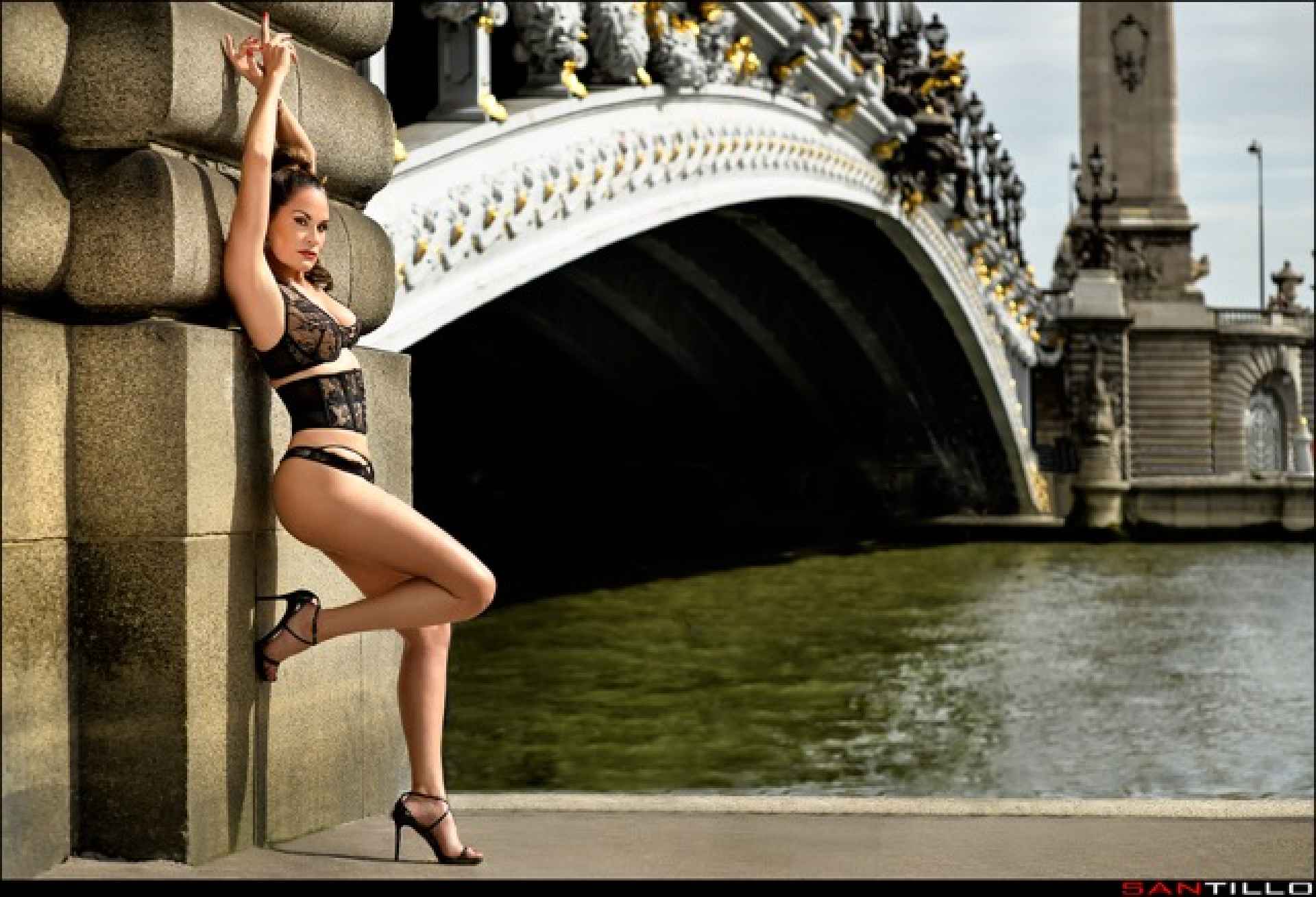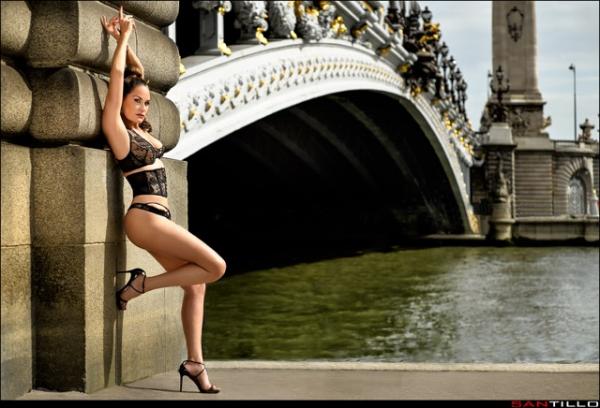 Have you ever wondered what it's like to live life as a professional Dominatrix?
SDC welcomes ASN Lifestyle Magazine to our contributor team with Professional Dominatrix Gweneth and her story, as featured in the April 2019 issue! Gweneth shares what it's like to make a living doing what she loves and her path into the Lifestyle business. Who knows, maybe you'll be inspired to follow in her well-heeled footsteps?
It's a gloriously sunny day in Southern California. I've gone for a sunrise run to contemplate business while enjoying the magnificent view of the mountains and palm trees encompassing the Coachella Valley. An ordinary morning in the life of a businesswoman, right?


I'm a professional dominatrix, foot fetish model, and also organize boutique adult lifestyle events. While out for my 7 am run, I'm winding down from an early morning Skype call with a Dubai slave, then an Australian TV interview for a morning show about what it's like to be a dominatrix who organizes sexy parties for a living.


To me, I'm just a small town girl, making a living doing what she loves, but with a little bit of an edge. As the late Karl Lagerfeld said 'The minute you like your job, it's not working anymore."
My Personal Life
[caption id="" align="aligncenter" width="1146"]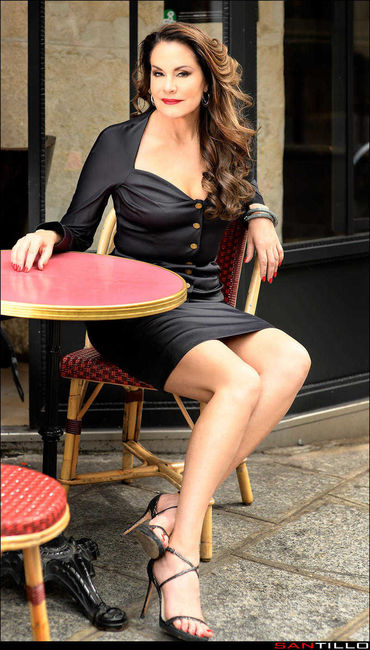 Professional Dominatrix Gweneth | Photographed by Santillo | Provided to SDC by ASN Lifestyle Magazine[/caption]

Born in Southern California, my sexual awakening occurred when I lost my virginity, in a threesome, at the age of 16. My boyfriend Michael, of two years, had patiently waited for me to be ready. When the time came, I was a bit scared and asked him if my girlfriend could join. (She and I were cheerleaders and it happened with us wearing our school sweaters. It's quite all American, in my mind.) Later, he was the same man who introduced me to BDSM. These days, he regularly attends my Los Angeles Gwen's List: Boutique Lifestyle Events.
My introduction to BDSM was both confusing and exhilarating, and a lifelong journey. Michael lived in Japan. After our relationship ended, he became a successful model and soap opera star in Tokyo. When he returned to California, his BDSM fetishes were strong and skilled. We connected several times and modestly indulged. It wasn't until he reached out and asked me to fly through Chicago on one of my trips to Europe that I truly understood the depths of it — both physically and mentally.


Through all of my experimentations with Michael, I was primarily only a submissive. While in Japan, Michael had learned many skills as a Master. During my visit to Chicago, he had a plan and insisted that I keep an open mind. Being true friends, as well as former lovers, I felt safe and quite curious when he explained that he had booked a dungeon. Upon arrival to this large warehouse — with equipment that makes the red room in 50 Shades of Grey look like child's play — I knew that it was going to be intense. Trust me when I tell you that three hours in a dungeon, without a safe word, between a Sadist and a Masochist, can be life-altering. I am what's called a sensual Domme. I like teasing, blindfolds, spanking, and a bit of nipple clamp fun. However, pain has never been my thing. That dungeon experience in Chicago is what turned the corner for me. I switched from being a submissive to being dominant. To this day, I still believe that having experienced being a complete submissive makes me a much more caring and compassionate Dominatrix.


At age 23, I fell madly in love with a Flying Dutchman. I moved to Holland and lived with my husband Robert for eight years until cancer took his life in 2000. My late husband was 20 years my senior and a submissive. I was his 4th wife and we had an open marriage. (As one does in Holland, when one is a fourth wife, right?) One never truly knows that one is in an alternative relationship until one reflects back and talks with others. It seemed perfectly fine to me, that his mistress would hang out after he had passed, to drink wine and talk about how much we missed him.


My late husband was quite wealthy. The battle over his estate was horrible and affected me emotionally. A distraction was needed, so I chose to throw myself into my work. Being a serial entrepreneur, I had a global consultancy with offices in NYC, Geneva, Hong Kong, and Singapore. All of these cities I visited regularly and, like a sailor, I had lovers (both male and female) in every port.


It took several years after my husband passed to find love again. However, another amazing Dutchman crossed my path. Hans (name changed out of respect) was mischievous, but a conservative Catholic who had never met a woman who was both sensual and comfortably bisexual. We had a passionate relationship. His introduction to my world was a ginger escort in Amsterdam. We spent his special birthday connecting the dots of her freckles until he accepted my bisexuality as a positive. Hans was significantly older than I was and the day arrived when the blue and yellow pills didn't always do what they should. Therefore, being optimistic, I researched ways we could keep our sex life exciting. One day, I read an article about a London orgy group that threw parties for the elite. We had our primary residence in London and discussed it and thought, "let's give it a try." After a year of joining the elite orgy members club, we hosted a legendary Christmas event for them in our London home. The evening ended with a hot Latina in our bed. He just watched and later confessed it was the end of the road for his sexual performance.


Hans' health took an immediate turn for the worst. He was diagnosed with a terminal illness, which made him chemically imbalanced. My youthful energy was something he no longer desired, so my dog and I returned to The Netherlands. Bad luck was looming everywhere. The credit crisis had hit Europe. My consultancy was losing customers, and the 13-year battle over my late husband's estate ended acrimoniously, leaving me with great financial uncertainty. I read every inspiring book, visited headhunters, and meditated more hours than most Buddhist monks, trying to think of a solution. I truly had no clue how I would keep my house and feed my dog. Facing the inevitable, I sold everything I could, put the rest of my belongings in a storage unit, moved my dog to a friend's horse ranch, and tried to figure out how I would survive.
Funny how sex is always the best solution for dealing with excessive stress. At least, it is for me. I had taken a Danish lover in London. He was in a sexless marriage and had permission from his wife to play outside their country of residence. We had a wildly passionate affair. During our first year of fun, I introduced him to London's best sex clubs and the world of BDSM. There was no turning back for him. Our get-togethers were often one night of elegant fine dining and the second night was either a sex party or a dungeon where we could push his boundaries.
My Professional Life
[caption id="" align="aligncenter" width="1271"]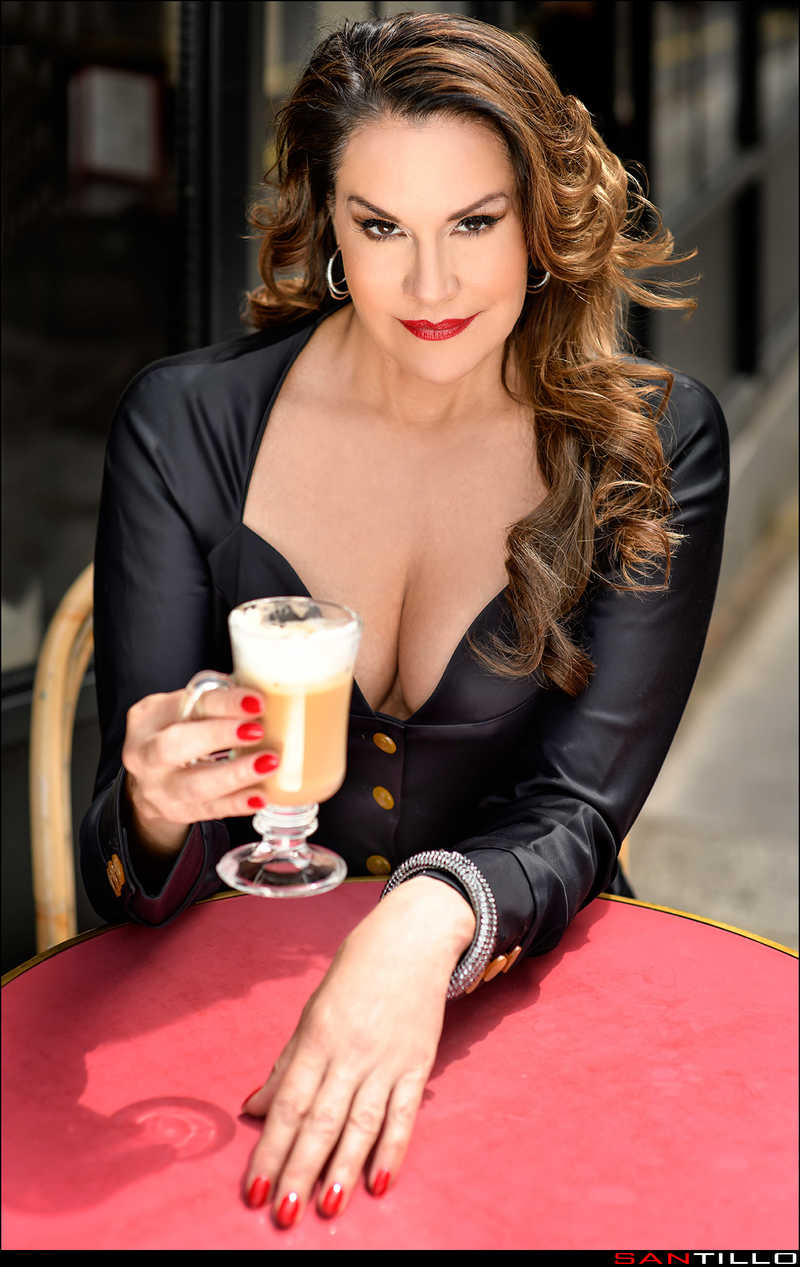 Professional Dominatrix Gweneth | Photographed by Santillo | Provided to SDC by ASN Lifestyle Magazine[/caption]

A dear friend and former lover invited me over for dinner. Upon arrival, his mistress was bound to a door, wearing a corset and stockings with washing clips on her nipples and vagina. I placed a dog collar on her, walked her down the stairs to his kitchen, and had her kneel on the floor next to me while he served me Champagne — a completely civilized Tuesday evening, in my world. He was semi-retired but still did some consulting and had helped many people as a business mentor. During the course of our meal, I gave her several tasks to perform while he asked me questions. "Gwen, do you have any hobbies where you believe you could possibly make a living?" Drinking copious amounts of French Champagne, I pondered every hobby I could think of: golf, scuba diving, sky diving, extreme sports, and still just could not seem to think of any hobby where I could make a living. Meanwhile, his mistress had become despondent, so I removed her ball-gag. She immediately blurted, "permission to speak?" With permission granted, she said, "what we have been doing is a hobby." I pondered it and said, "How do I make a living with fine dining and drinking Champagne? You really are useless, aren't you?" When both of them began laughing, I was confused. They basically had to explain to me what a professional Dominatrix was and how they thought it was what I already did for some side cash.


My eyes were open. I left his house invigorated, after a great meal, sex with the two of them, and a potentially new occupation. That night, as I walked home, all of the pieces of the puzzle seemed to fall into place. I sent emails to Michael and my Danish lover asking them what they thought about my new potential occupation. Pretty much the rest is history. Michael sent me the websites of several successful Los Angeles Dominatrixes he knew. The Dane hired a top photographer to take pictures of me to promote my new business. I built a website, and the business immediately took off. That's how JetSetMistress came to be. I became well-known in the financial district as the lunchtime Domme. With the heavy trading, it often meant 5 or 6 am sessions before work, lunchtime sessions when traders take their break or having before-going-home sessions. The evenings were my own to visit friends and count my cash.


Working in London City as a Dominatrix was fun, but it didn't quite make a huge dent in my financial position. It was merely profitable enough to survive. My father passed away, so I bit the bullet and returned to America to help my mom who lived in Mississippi. To me, after leaving London, the Red Neck Riviera was the worst form of purgatory imaginable.
Mississippi was a world of difference from my life in Europe. My work as a Dominatrix was out of the ballpark for most Southern locals. Once again, I had no clue how I was going to make it all work out financially. Luckily, the owner of the London orgy group, where I had remained a member, reached out and informed me that they were launching their brand in the USA and could use some local knowledge.


It was truly great to be connected with the organization and have my links with London and the Europeans. It was only about a year before I took over the North American branch of her business and helped in building the brand across the continent. Three years down the road, we amicably parted ways, and I launched Gwen's List: Boutique Lifestyle Events.
About Gwen's List
My Gwen's List parties are intimate, with attractive couples and single women from around the world. The ages are women in their 20s, 30s, and 40s, and the men are in their 30s, 40s, and 50s. The attendees are fit, successful, and socially fun. My events range from 50-150 guests per party. The atmosphere is intimate, with candlelit playrooms and a fully-stocked bar. A warm, friendly team gives everyone a chance to connect for a good time. All of my DJs — coast to coast — work within the Lifestyle industry. The entertainment is often dancers, tape artists, or something softly kink-based.