Succubus: An Excerpt from Mating Season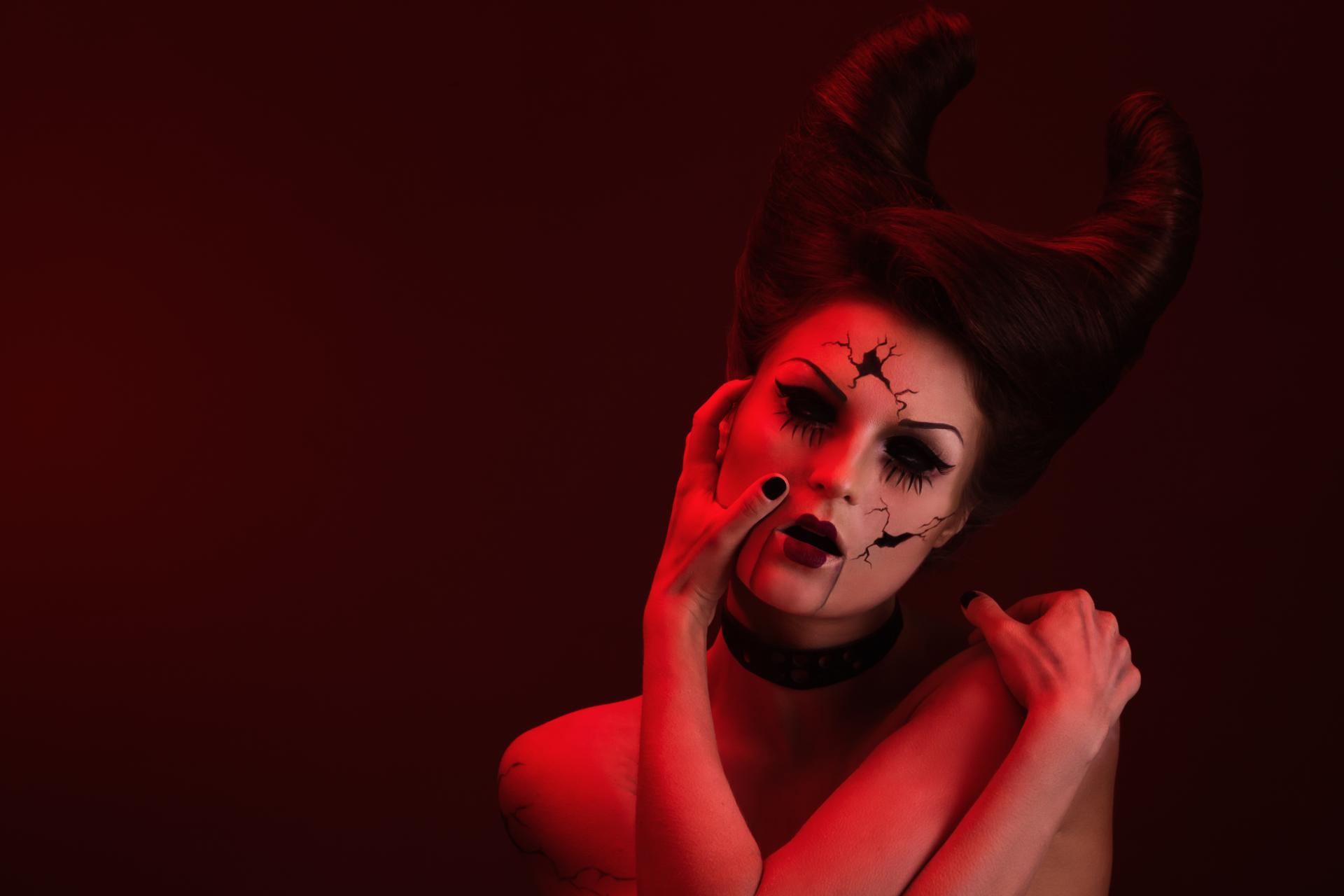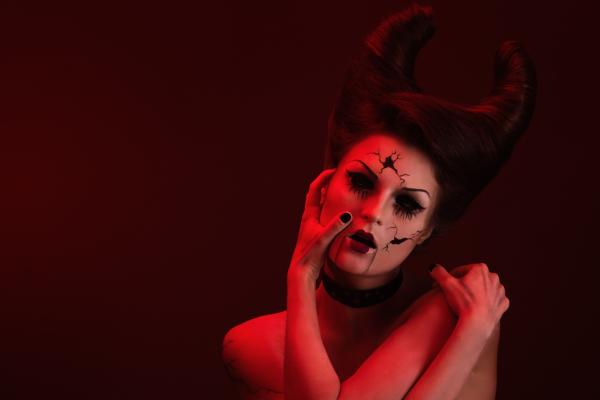 Here's a peek into the supernatural BDSM story Succubus, where a demon gets their feed on a human and a surprise visit from Lucifer for a threesome that's otherwordly.
Lexi Sylver shares an excerpt from Succubus, one of the stories in her new book, Mating Season: Erotic Short Stories.
Sent by Lucifer to draw power from a human's life source, a demon ascends to Earth as a succubus. Watching the strong mortal man sleep incites the succubus into taking extra time for personal pleasure. But no one's counting on a surprise visit by Lucifer that could forever change the demon's purpose, and that of Heaven, Hell and Earth.
From Succubus:
The stranger sleeps soundly in his bed as I enter the dark room with predatory slowness. The window is slightly open and the sheer curtains rustle with the warm night's breeze. I wait, standing by his bedside, watching this vulnerable man dream.
A few strands of his dark hair cover his eyes, his powerful chest rising and falling as he breathes steadily. The mortal's erection is barely concealed by the thin sheet that covers his bottom half. His muscular form reveals he's in excellent physical shape, which is why he's been chosen; the strength of his seed is more valuable to Lucifer. And I've been sent here to procure this mortal's energy, to fulfill my task as a succubus.
My demon body can shapeshift into any form I choose. I can invade humans' dreams and manipulate them any way I want, priming them for seduction. Whatever appearance they crave the most, whatever body parts they want to be pleasured with — I can satisfy their filthy desires and do things they lust for but would never dare confess wanting to anyone else.
Perching myself at the edge of my prey's bed, I use my abilities to suspend his experience of time; he thinks he's still in a dream. His human eyes cannot discern my demon wings. I've shifted into my succubus form, appearing to him as a confident, seductive, and voluptuous female. An embodiment of what I know this man craves the most.
Many of the myths and stories about demons are false; humans visited by a succubus or an incubus are not helpless victims. Humans want us. They need us. They seek us out in their dreams, beckoning to be taken, desiring to be ravaged. And we demons oblige them. All we ask for in return is their powerful sperm or a temporary space within their womb. Small prices to pay for the fulfillment of their deepest fantasies.
Watching this human sleep fills me with physical desire, the heat of my demonic need rising from within the depths of my belly and spreading throughout my body. I wait patiently. I have no need to touch him before he touches me. His seed will be infinitely more valuable if he willingly lets me take it from him. If he were to struggle, it would weaken him. And I need every ounce of his energy.
The breeze from the window brushes the ends of my long red hair against this mortal's naked flesh. He stirs gently. As his eyes slowly open, he sees me sitting next to him. His eyes widen, but he's not afraid.
I don't usually connect with my prey before ravaging them, but I'm drawn to this man, to his sculpted body and immaculate milky skin. I've been working tirelessly for Lucifer. Haven't I earned the chance to indulge my desires and experience pleasure of my own, even if just for a few moments?
I won't have time to linger here once I acquire this man's sperm. I'll have to quickly move on to my next human, albeit one with a womb this time. I'll transform into an irresistible incubus to impregnate them with the mortal's fresh seed, which I've infused with my demonic power. Helping Lucifer create an army of human-demon hybrids is challenging but crucial, especially since we're on the cusp of the Apocalypse.
And I'm a very necessary evil.
The man gazes up at me with wonder, propping himself up on one strong arm to get a better look at me. The room is bathed in darkness, save for a sliver of white moonlight poking through the curtains. He looks into my black eyes, the infinite depths inviting him in. His yielding to me is imminent. Desire floods between my thighs, aroused by my own power over him.
After I drain him of his vitality, I'll leave him temporarily weakened. Though it would be easy to kill him, doing so would just be a waste of a perfectly strong human source. When he regains his former strength in a few days or weeks, I'll return as a succubus to capture more of his potent life source.
Reaching for me, my prey pulls the silky locks of my crimson hair back from my body to expose my large, bare breasts. He gazes at me with yearning as he runs his hand from my hair to my cheek, his fingertips brushing against my full lips. Need builds and aches throughout my core. Is it so wrong to take pleasure in my hellish work?
We don't speak. Words are unnecessary. This man believes this is all in his imagination, a vivid dream. And I allow him to think this. My psychological spell over him thrills me even more, my skin tingling as I gain more control over him, increasing his desire to yield to me.
I lean down and cover his waiting lips with mine, breathing in his essence as he sighs into my mouth. His breath invigorates me, my body humming with his energy. His large hands spread over my back as I slowly move to straddle him. The roughness of his palms brushes against my delicate human flesh, increasing my need.
His dick throbs between my thighs, the thin sheet still between our bodies. As his tongue slides over mine and his body presses up against me, skin on skin, I'm empowered by his physical strength. I allow him to show me just how masterful he can be.
Our kisses intensify as he twists my hair back with one hand to expose my collarbone, sucking and biting my neck, trailing his mouth down to capture my hard nipple between his lips. I moan as the incredible sensation makes my sex liquefy, soaking through the sheet between us.
He sits up, sliding his strong arms around me and pulling me down to the mattress. I let him roughly push my back on the bed, his hands pinning my wrists above my head. This position would make anyone else feel helpless. Anyone but a demon.
The man covers my neck with his warm mouth and tongue, ravenous in his appetite for me. His breath tickles my sensitive skin, and I close my eyes as his mouth trails down my breasts and my soft belly. He dips his tongue into my navel briefly before sliding between my nether lips. My scent intoxicates him — just another one of my succubus tricks — and draws him in, his mouth closing over the fragrant wetness of my pussy.
He groans into my most tender flesh as he devours me, and I lay back and luxuriate in his skilled attentions. Most humans are not this adept at the sexual arts, so I'm delighted to let him pleasure me.
The more he tastes me, the more my fluids enter his system, making him drunker with lust. My dark red demon likeness is reflected in his eyes, surrounded by fire. The surest sign that I've invaded him, permeating him with the same inferno that burns me from within, priming him to be drained. He's completely mine for the taking. I lick my lips in anticipation, craving his potent fluids.
That's when I notice a dark shadow behind this man. The one of Lucifer, my one and only Master. My human can't see him — Lucifer has chosen not to reveal himself to this man. I alone can feast my eyes on the Devil.
Red-fleshed, horned, and monstrously large, but with human body parts… that's how Lucifer presents himself to me tonight. He's a cross between his devilish self and the human form he prefers to take when he visits Earth. The body of a man in peak condition, he's naked and fully erect in his regal magnificence. Every inch of his glory is encased in crimson skin, still slightly steaming from his recent ascent from Hell. I long to feel the heat of home on Lucifer's flesh.
I shiver with fear as he stares at us, my belly twisting with uncertainty. He's never joined me on any of my quests. Lucifer doesn't waste his time — he is quite busy ruling The Underworld. His being here with me now must be important to him. Confusion and excitement rise within me at Lucifer's proximity. Has he come to witness me harvesting this man's life source for him, like a devilish voyeur?
An evil smile haunts Lucifer's lips, his eyes glowing a hotter red as he watches the man worshiping my pussy. He doesn't just see me — he sees through me to my demonic core. For the first time ever on one of these exploits, I feel nearly defenseless in the presence of a being greater than I.
 Lucifer watching this human savoring my body awakens the animal within me. Only he can see the flames that rise within my human and I the more our ecstasy mounts. The man's tongue slides over my swollen clit, licking and sucking on the sensitive pink nub. I tighten my legs around his shoulders as a quivering climax overtakes me. I growl as energy explodes throughout my body.
When my eyes open again, Lucifer is staring at me with fire in his eyes, still across the room. I try to ignore him, pushing the man from my thighs and onto his back. His body is a temple, a true masterpiece, above and beyond any other human form I've conquered so far. My hands run all over his sculpted torso as I hover over him, tasting myself on his lips, sucking my juices off his tongue. I want Lucifer to watch me and see the evil things I'm capable of.
Repositioning my body, I straddle the man's face backwards, facing his manhood, with Lucifer in my line of sight. My prey groans with pleasure into my wet sex, his tongue finding my most sensitive spots again. 
Lucifer's eyes burn into me as I lower my mouth to the human's thick, throbbing cock. His life source begins to flow through me as I suck some of his pre-cum from him. His juice combines with my saliva, burning a welcoming fire as it travels down my throat and into my belly, where it surges within me. Fortifying me.
I look up at Lucifer with the man's flesh between my lips, sliding my mouth down to fully encase him in my throat. Lucifer approaches us with a sinful grin, seating himself on the bed next to my human. I'm drowning the man in the immortal juices between my legs. My core swells with need, and Lucifer's eyes burn brighter as he watches us. A flash of rivalry reveals itself in his stare. Is he jealous of my human?
Want to know how "Succubus" ends?
Read Mating Season by Lexi Sylver today!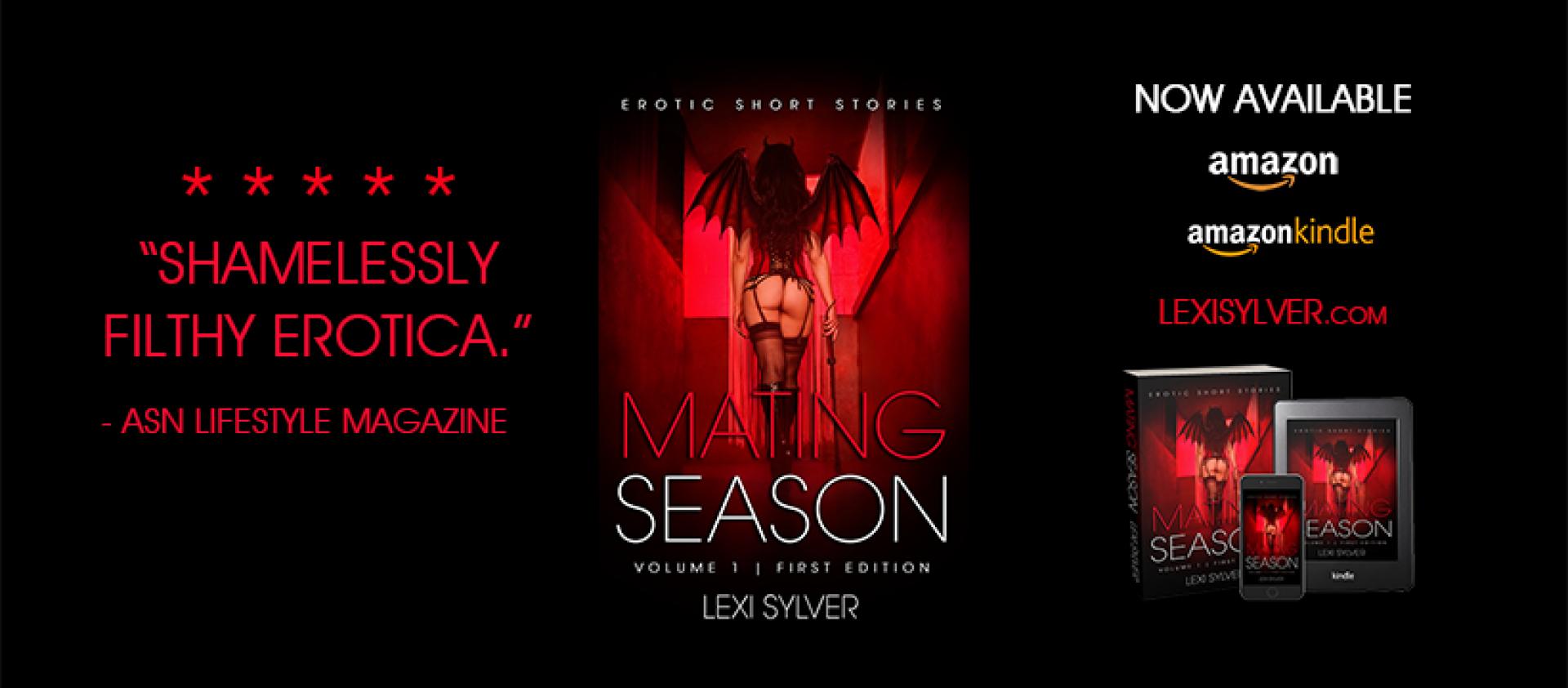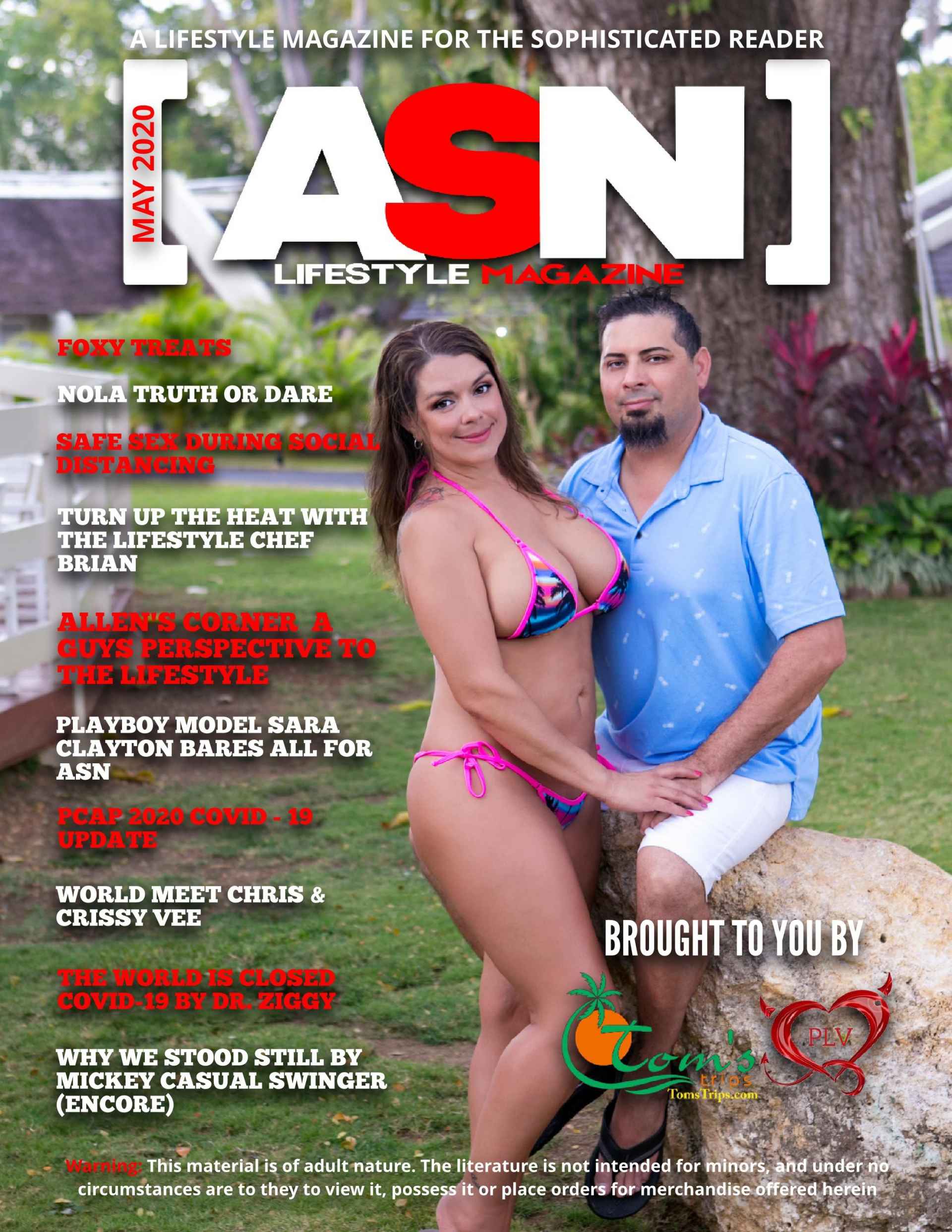 This excerpt originally appeared in the May 2020 issue of ASN Lifestyle Magazine.