Alt Lifestyle Model FD Lee by Mark Spencer for ASN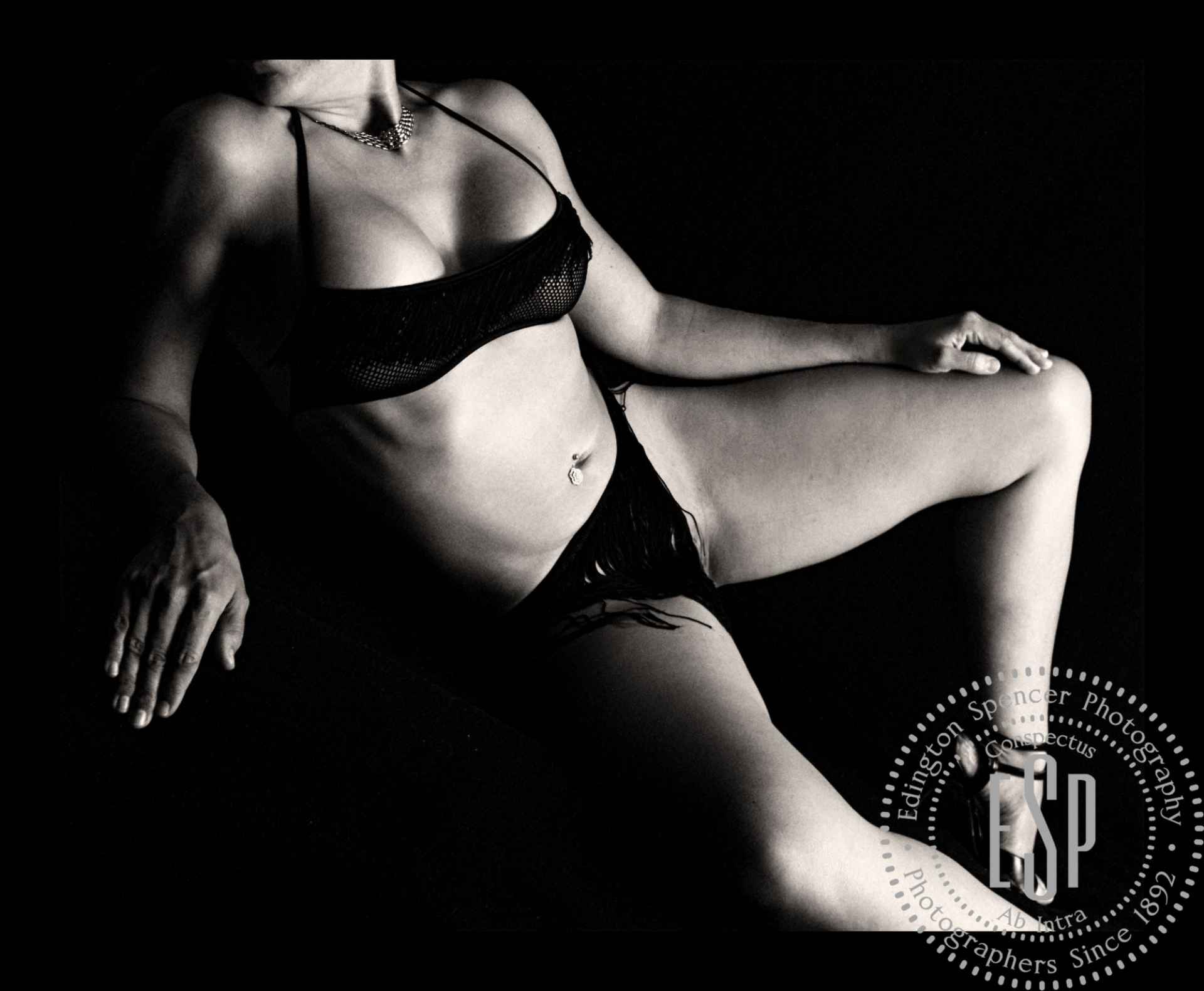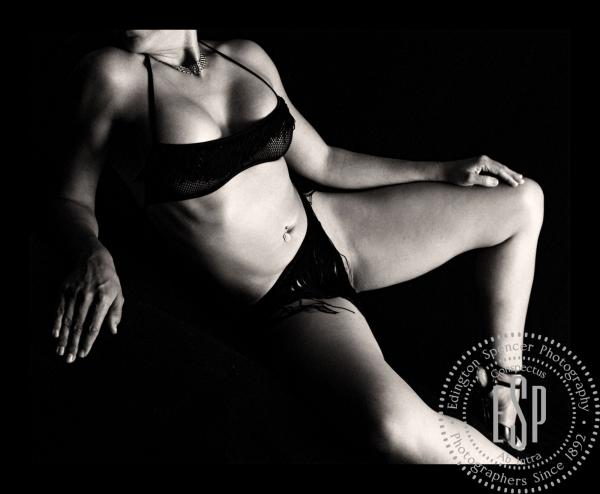 Here's a lifestyle photographer's story about Miss Lee, one of his favorite models.
So, you are in "The Lifestyle," and possibly you are tired of the hard sell pressured aspects of meeting new people. You are looking for a refreshing side of new friends who are genuinely laid back with a real maturity to both their relationship and also how they relate with others.
I have the privilege to be a signpost to those types of people; I meet them almost every month while photographing alt lifestyles folks like FD Lee (not her real name) — a truly loyal, lovely, and beautiful heart. As couples, we met in 2010 at wine bar meet-and-greet in Katy, Texas, a suburb of Houston. I was completely smitten with her beauty. Just as impacting was the nuance of persona between her and her husband. It seems that they have had their act together for some years and demonstrated it in how they run their LS lives. Soon after meeting, I received a call from the male half inquiring about photographs, price time, and genre.
Photographing Miss Lee
One of the multiple aspects of photographing a client is understanding their preferences regarding the use of images. The main concern with Mrs. Lee was the limitation of photographs that held facial recognition. I shoot and process for these preferences all the time. The client or model chooses the way the photo is to be used. Miss Lee's preferences were simply no facial recognition; from 2010 to date, we have continued that agreement.
Her Modeling History with Edington Spencer Photography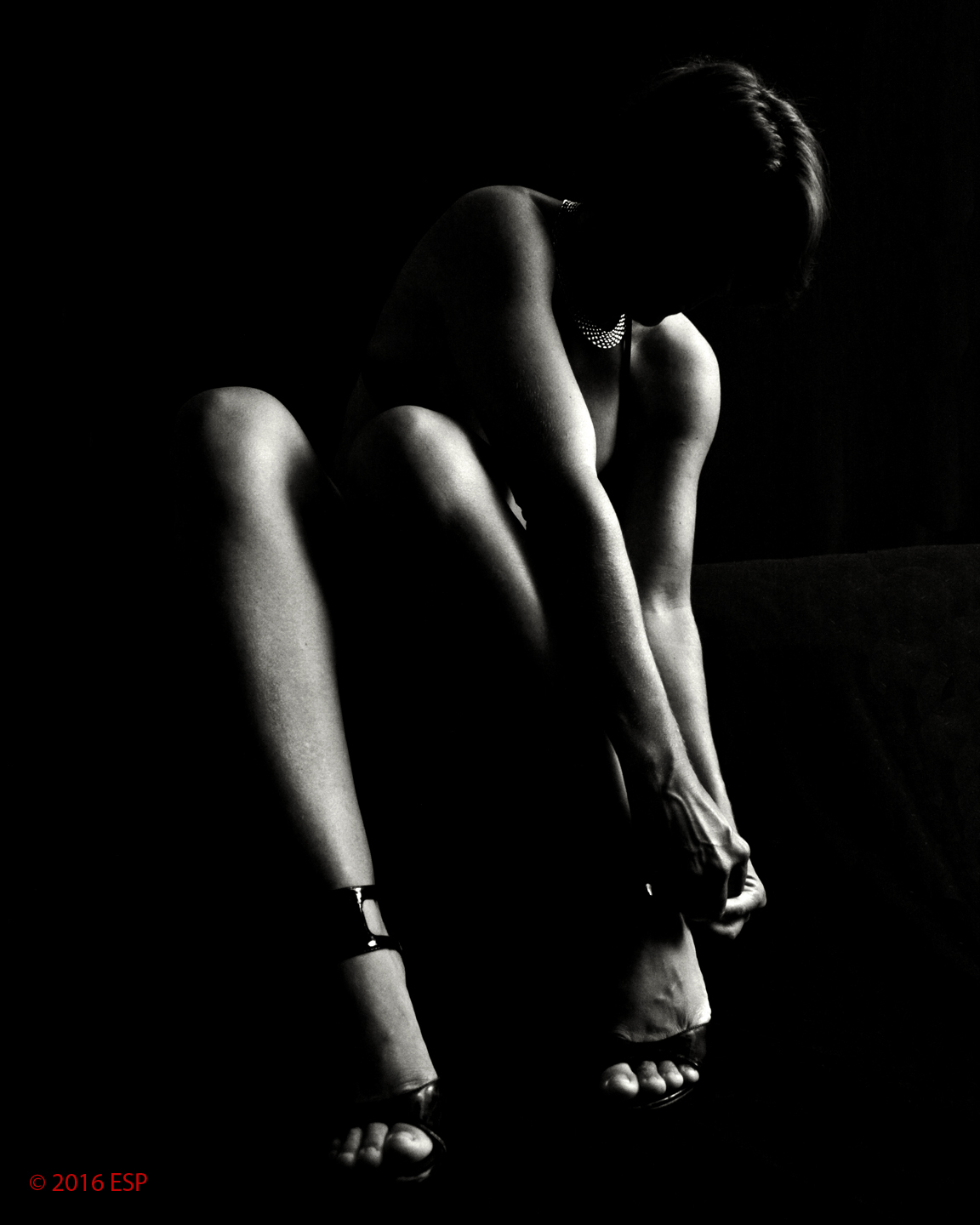 Miss Lee is one of the studio's most prolific models. She has a history of over 20,000 photographs with my studio and has posed for other photographers along the way. Miss Lee does not shy away from many genres. She is ambitious — open and fearless, even — with body paint seemed to cling to her like glue. The purple body paint shots she performed were utterly a pain to finish due to the magnetic way the paint stuck to her.
She has been a gorgeous model for art and alt lifestyles for almost a decade. Her active lifestyle, combined with the LS, showed her affinity to be productive and sultry, which go hand-in-hand with her potential as a body model. Models I generally shoot with have these qualities and are quick to utilize them with other models.
Miss Lee showed this potential in a shoot with Iron Texas Barbie early in 2018. These models together made gorgeous photos in multiple genres within a very short four-hour shoot. Both models' presence within this shoot were evenly matched in a passionate role-play; it was completely exhausting for anyone who witnessed their interaction. I have had several occasions to photograph Miss Lee with other very passionate and gorgeous models. I dare say maybe three female and two male models in the last 25 years possess her joie de vivre.
She is a modeling rolling stone who is able to portray most any sensual role asked of her. She is a lovely human being who is also an LS icon. I wish all the time that I could meet more people and models that have her passion for life. If you are lucky enough to know Miss Lee, you would agree.
Article & Photos By Mark Spencer
Edington Spencer Photography
Phone: 785-221-9730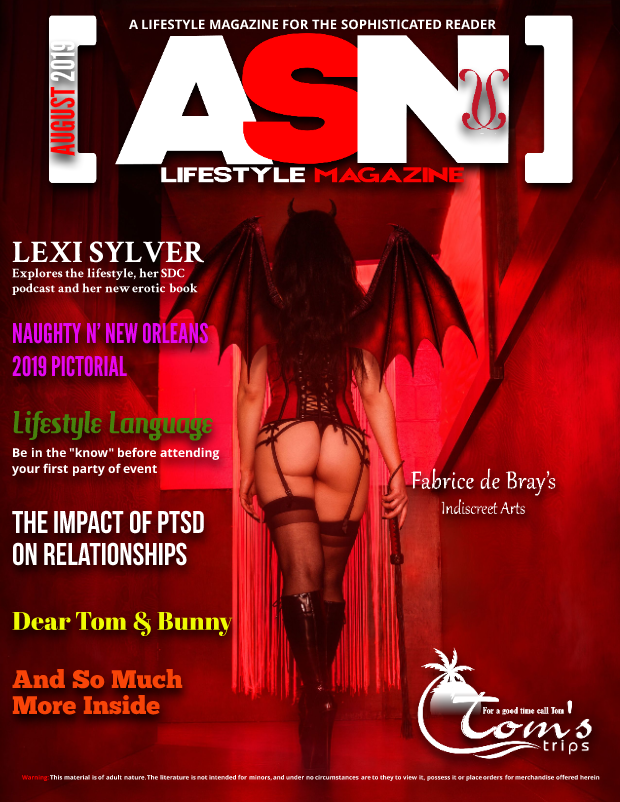 This article originally appeared in the August 2019 issue of ASN Lifestyle Magazine.