My First Time with Florence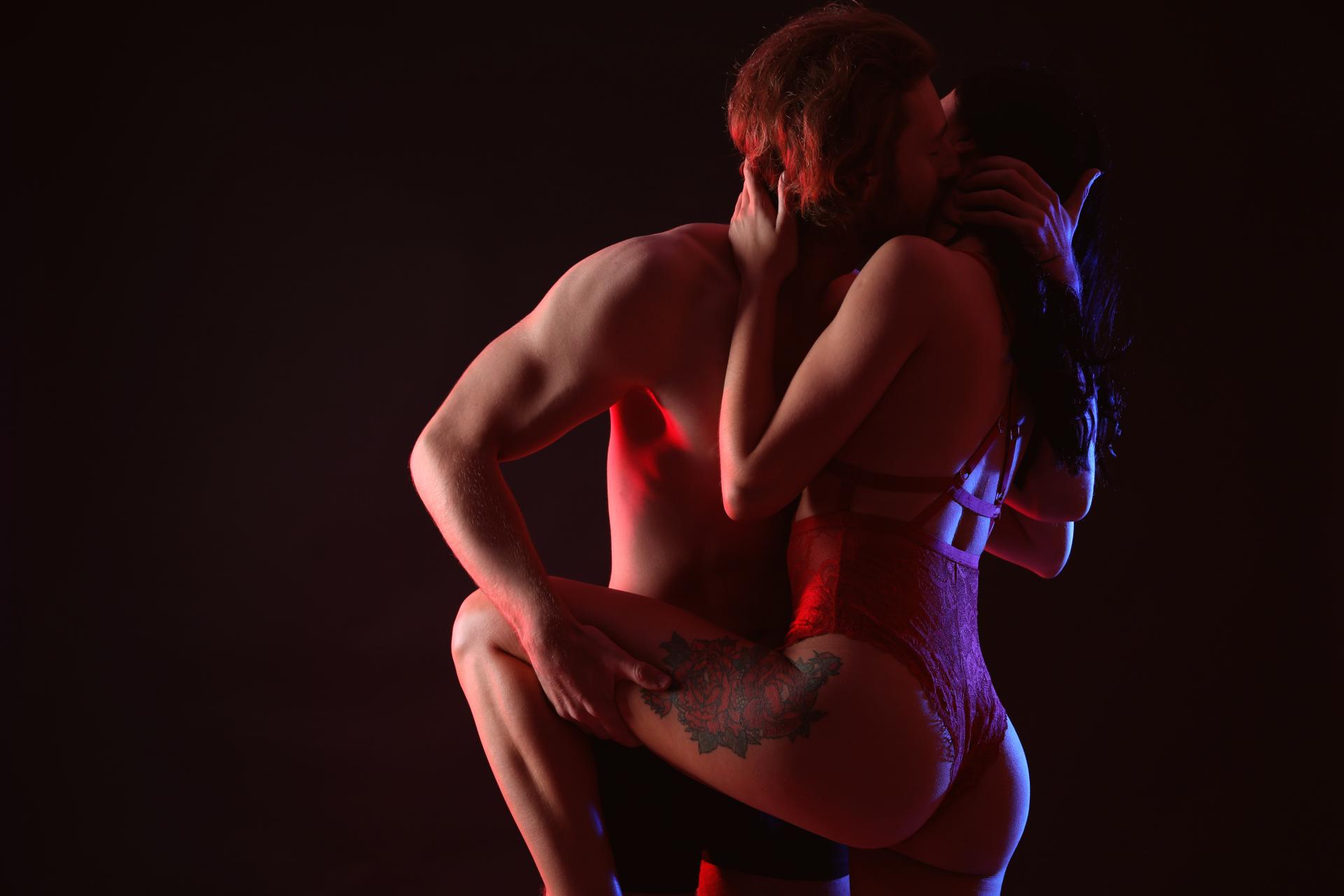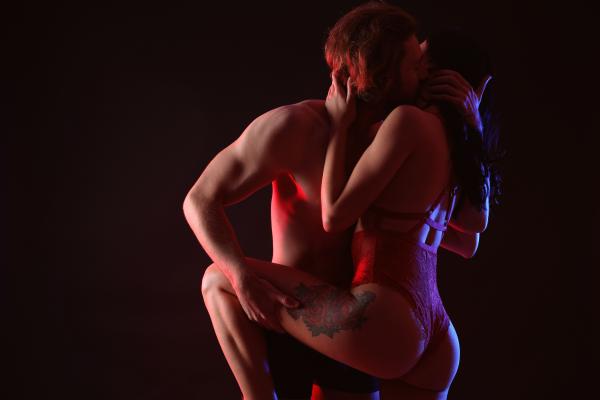 He'd been craving Florence for a long time and finally filled her with his hot desire.
One of our SDC members submitted the following story to our "Hottest Hotwife Experience!" Erotic Writing Contest. Sign up today to submit your own amateur erotica.
I thought we fucked really hard last night, Florence. Even awake now, I can feel your mouth on my neck, my jaw. If I close my eyes, I can see you, your shoulders bunching as you thrust into me. The ache, the longing in my core for your touch, makes me giddy and frustrated at once. You pinch my nipples hard with desire, and I let my mind replay the memory of your mouth, your teeth and tongue torturing them... Blissful, sinful torture. We are close, and we grow heavy and wet with want — a deep hunger I can no longer deny. I feel your warm hands smooth over my calves, caressing the back of my knees and the inside of my thighs. Your weight shifts the mattress beneath me, and I open my eyes, looking up into your dark, dark eyes. "This is wrong," I say, my body aching for your touch. "This is us," you reply and dip your head to my belly.
I shift on the sheets, your legs parting to your gentle fingers. You stroke the wetness between my thighs with soft yet confident fingers, your lips charting a languid path from my navel down to the curve of my sex. I hitch in a breath, my fists tangling in the sheets. You press your lips to my shoulder, your breath a teasing kiss on my bare flesh, your hands exploring my body, and say, "Tell me what you want me to do to you." I'm holding you tight, our bodies locked. I slowly penetrate you; your legs wrap around me. We kiss, you cry with love. You say, "move faster." You want to feel my hot sperm shoot into you, Florence. I cum hard, and you grasp me harder as you feel me cumming in your vagina.
How it All Began
Florence started to tell me that I'm too adventurous, and I kept going. My conversation just triggered my energy towards this woman. "I have wanted you for a long time, Florence, and now I am going to have you," I said. The look on Florence's face was priceless. I unsnapped her bra, and it was just as I thought. She was a sexy woman; her breasts were big, and her nipples looked hard. I quickly lowered my face and began to suck on one nipple and then the next. Florence lost any resistance to me stripping her down. I then worked her shorts and panties down to the floor. Her pussy was neatly trimmed down. I quickly shed my shirt, pants, and underwear, and we stood before each other, totally naked. 
The dining room table was close by, so I moved her over to it. I lifted her up on the edge and then took hold of my cock and started to rub the head over her mound. That got her going; that much was for sure. She spread her legs wider for me, and I pressed my mushroom up and down her wet slit. Yes, she was already oozing with her juices. It didn't take much for my dick to get hard. I wish I could have had more foreplay, but I hadn't had sex in many years. I pushed in past her folds and buried my dick inside the whole way. You should have heard the moans coming from her mouth. For a minute or so, I just left my cock inside and didn't move it. I could feel her pussy spasming all around my shaft. When I thought she was good and ready, I started feeding her my cock. I have to say that her pussy needed it. I took hold of Florence's legs and pushed them back. I guess I just went crazy. I was banging her pussy for all it was worth. She didn't object at all and seemed to be in a sex haze. She had her eyes closed, and her head was thrown back. Our mounds were hitting as I entered her pussy again and again.
Filling Florence
All I could think about was that I should have done this years ago. I went a little crazy and started to tell Florence her pussy was all mine. "Oh my God!" she kept repeating. I was stroking her with my hardest thrusts. I would enter her and then slowly withdraw, so the tip of my dick was resting at her opening. I almost wanted her to beg me to shove it in one more time. I would push in hard, so I was completely inside Florence. Something told me she wasn't getting sex like this, and nor was I. Her muscles were holding me tightly. I knew I couldn't hold out much longer. When I felt my balls pinching, I sped up. I knew there was no way I could pull out now. I had to seed her pussy this first time. A few more deep thrusts, and then I unloaded. 
All those months without sex, I knew I had a big load stored up just for Florence. I squirted hot ropes of my cream deep into her body. She screamed as she felt my love seed enter her belly. Her pussy was working overtime squeezing my dick dry. It felt like I came for fifteen minutes or so, but I knew that couldn't be the case. I did finally go soft and had to pull out. Huge globs of my cum came spilling out of her gash. Florence weakly got to her feet and ran into the bathroom. A few minutes passed, and she returned. She slowly picked up her clothes and began to get dressed. "I enjoyed what we did, and I want to continue this with you as I trust you, and life is short... you have been open with me." Florence felt really good. She left, and I was exhausted. I had not had sex like that for a long time.

This story was submitted by one of our members to the My Hottest Hotwife Experience! Erotic Writing Contest. SDC announced the winner of this contest on September 18th, 2020. Our editor made minor adjustments to this story for length and clarity.
Inspired? Write Your Own Erotic Stories!
Did you know that SDC runs new writing contests for our members throughout the year? Join our community today and check out new titillating tales, get inspired, and submit your own story for a chance to win!