The Best Sex Toys for Couples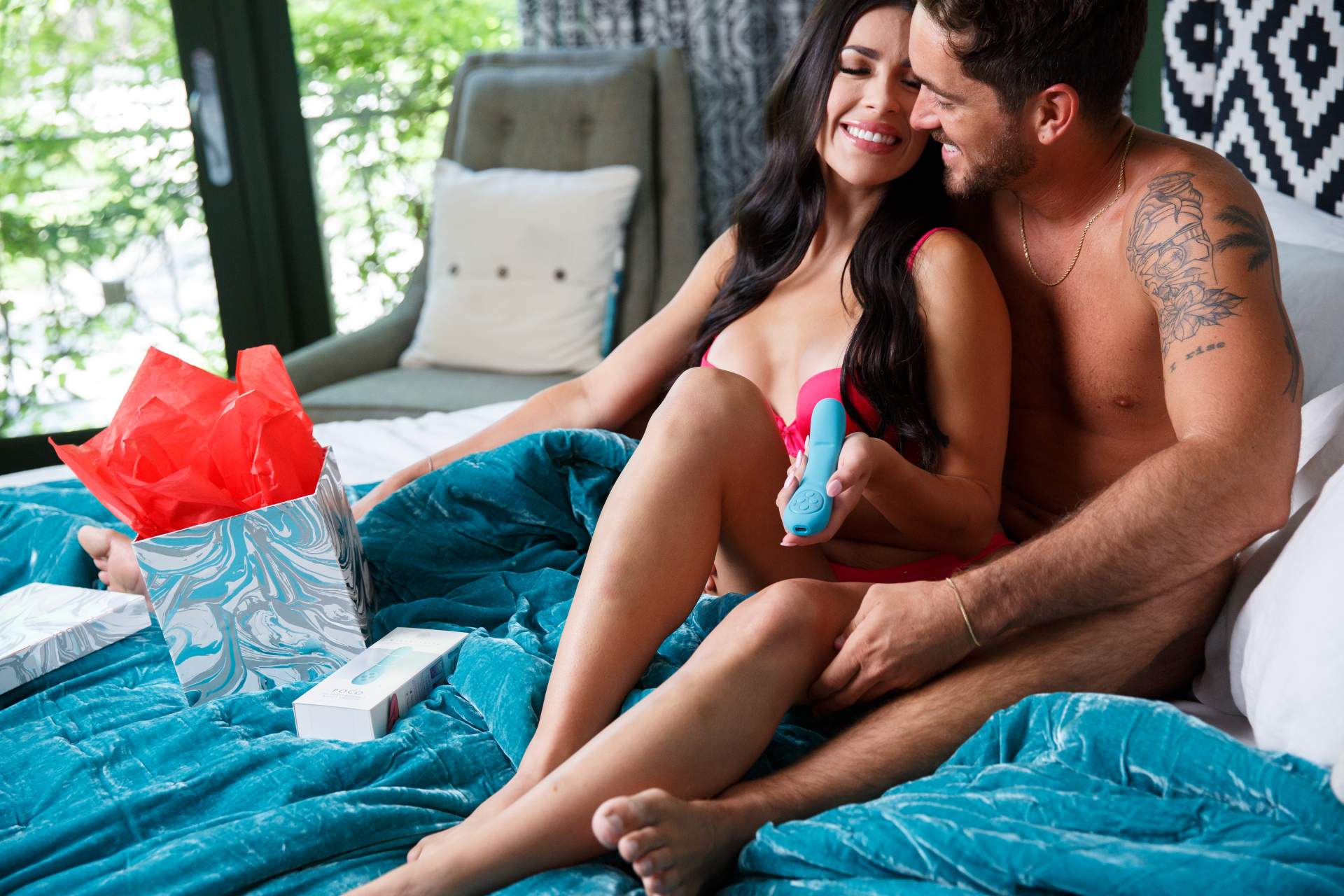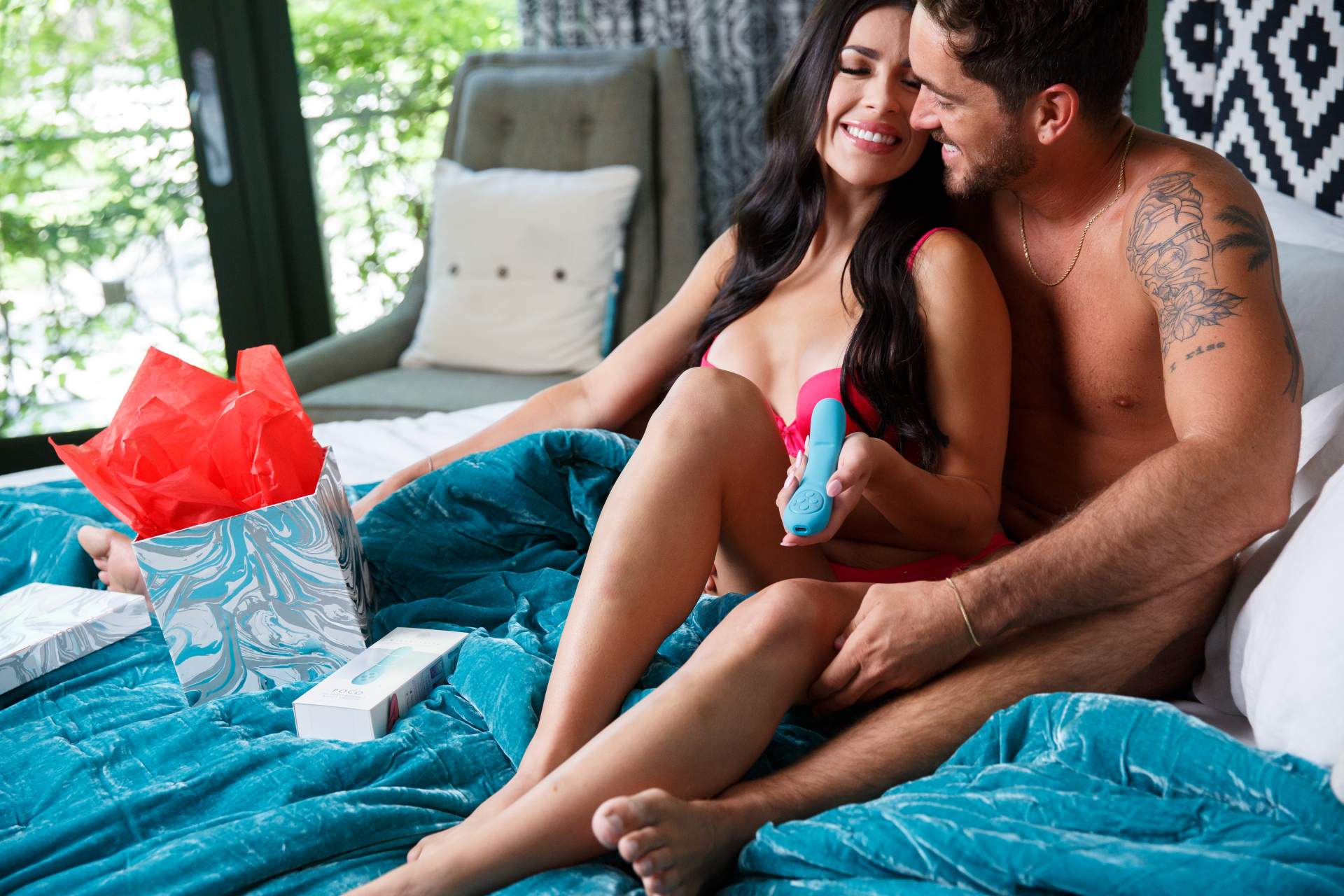 Sex tech keeps churning out amazing toys that take pleasure to new levels, and MysteryVibe's collection is on my must-have list this holiday season. Here's why!
Sponsored Post
The innovative sex toy industry has no shortage of solo pleasure devices… but what about toys designed for couples?
Thankfully, MysteryVibe, an award-winning sexual health and wellness company, brings partnered play into the toe-curling world of today's pleasure products for men, women, and couples. They're fast becoming a world leader in the industry as they continue to raise the bar on the fusion of technology, function, and design of their sex toys.
Whether you need to reignite the spark between you or want to unlock new levels of erotic bliss together, couples' sex toys will help take you there. And what better time to find your vibe than with a stimulating holiday toy-cation? 
So, get ready to gift each other (and yourselves) the best sex you've ever had!
Read on to discover what these hot couples' sex toys can do for you and your partner.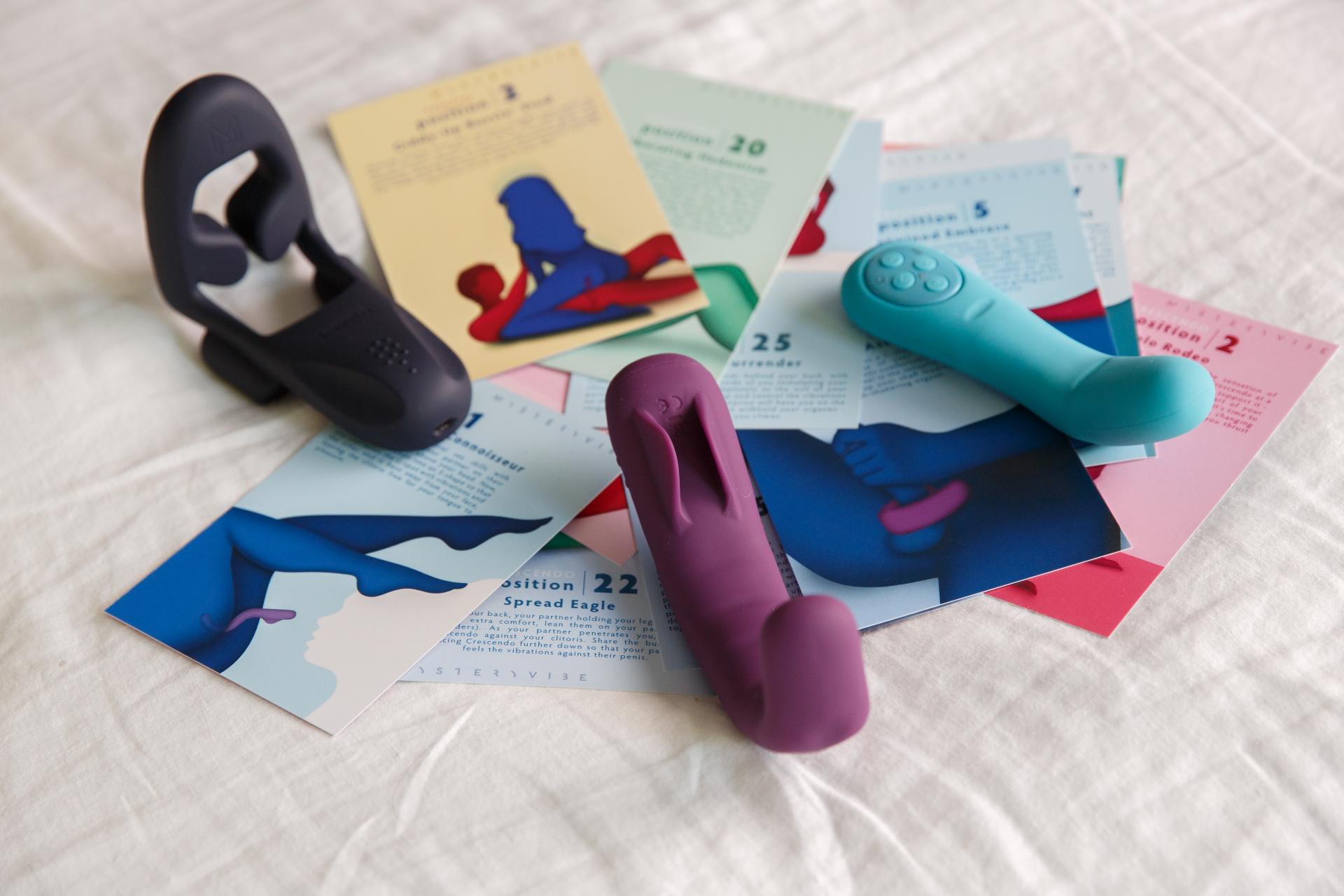 How Couples' Toys Will Stimulate Your Sex Life & Relationship
Couples deserve the excitement of multi-sensory fun and orgasms, whether you're freshly partnered up or you've been together for years.

As a sex and relationship coach, I've talked to countless couples about how they could improve their bond. Connecting with each other intimately is key to all healthy relationships, and more often than not, this comes in the form of shared pleasure and sexual play. Fact is, this can be even more difficult for some couples when struggling with common conditions like erectile dysfunction (ED), premature ejaculation (PE), and performance anxiety.

Sex toys can help close that orgasm gap and bring your partner closer to climax… and can also work to drive you both to the peak of pleasure simultaneously!

Couples' toys like MysteryVibe's Tenuto, Crescendo, and Poco bring fresh vibes into your bedroom, or anywhere you want to play. These versatile toys are packed with pleasurable options and discreet enough to stash in your purse or suitcase for your next sexy date night or getaway.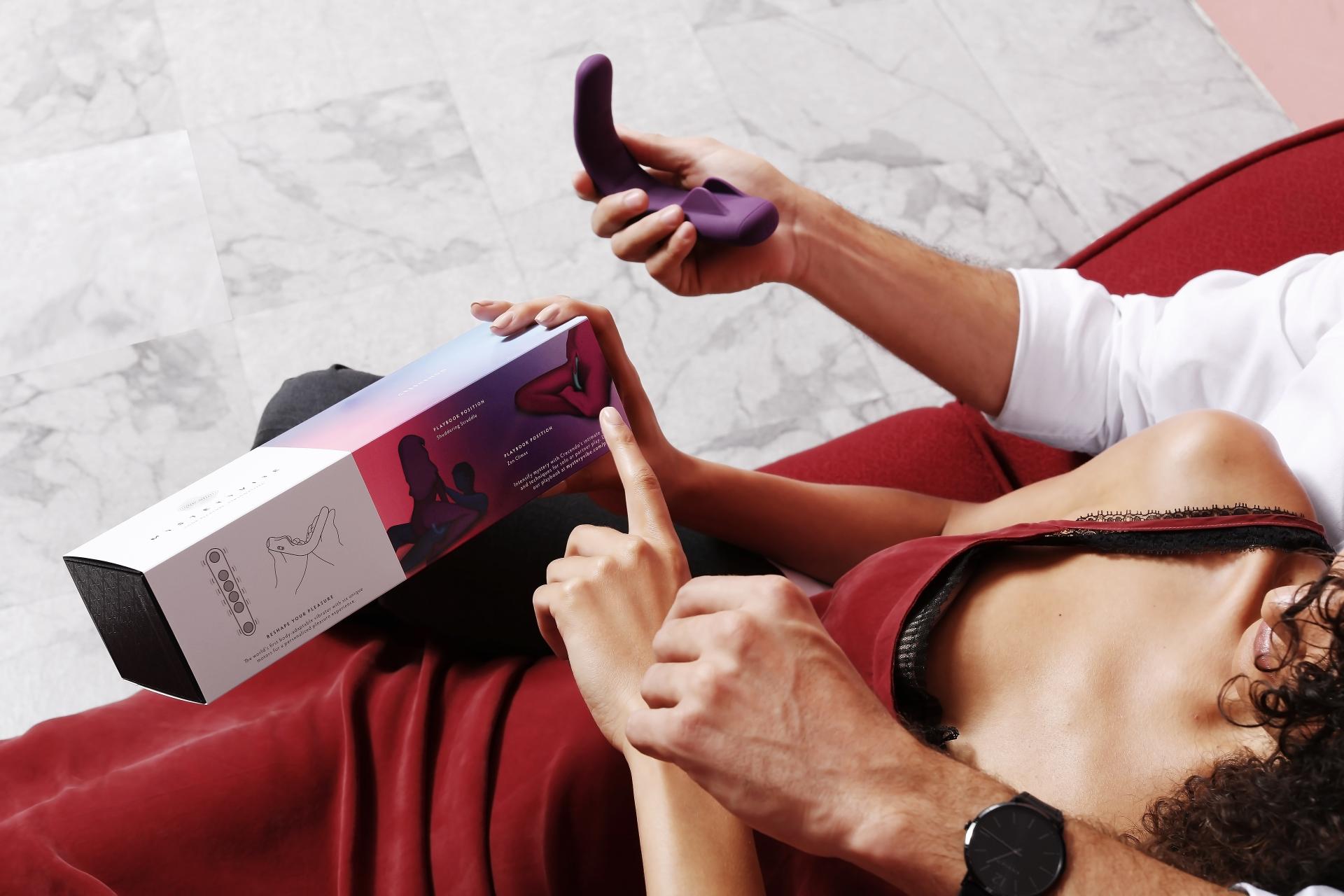 Especially for longer-term relationships, it's always a challenge to introduce novelty into your sex lives. Sex toys can easily help you both unlock your excitement potential, have fun together, and connect. From opening your new sex toy to the unlimited possibilities of experimenting with the toy's functions to discover what feels best for each of you, you'll get the shared sexual experience that you both crave.
Elevate Your Swinging Sex with Couples' Toys
Every well-prepared lifestyler has a play bag filled with lube, condoms, and more, but how many of you have toys intended for more than one person's pleasure at a time? Personally, I never leave for a swingers' event without at least one couples sex toy in my bag, whether my partner and I are heading to a private play party or putting on an exhibitionistic show at our favorite swingers' club.
It's amazing how quickly you and your partner can become the most popular couple at the party when you bring a pleasure-giving device to sexperiment with in front of the crowd, and if they're lucky, even share the fun vibrations with new playmates!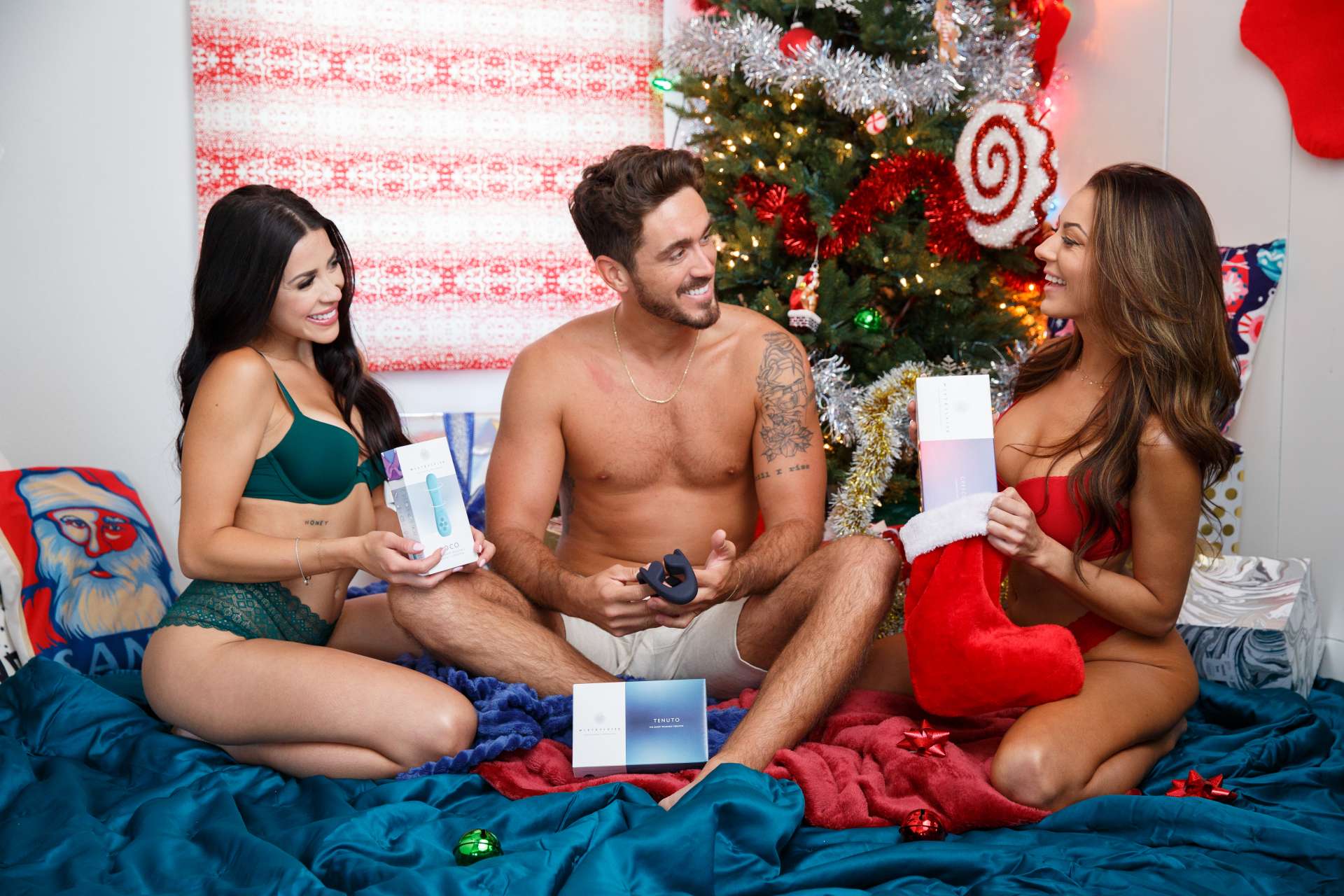 Listen up, men: if you've ever wanted to last longer in swinging situations, bringing a sleek toy like MysteryVibe's Poco or Crescendo with you to an event will help solidify your reputation as a sexual dynamo. 
So, don't forget to grab your toys before heading to your next swingers' party this holiday season (or anytime) to share the gift of pleasure that keeps on giving. Come one, come all...
Couples' Sex Toys That Hit ALL the Right Spots
OK, now that you're excited about all the ways that couples' toys can give your sex life and relationship a boost, let me tell you about this trio from MysteryVibe that every couple should try.
Crescendo, the ultra-bendy, finger-like toy with a cheeky twist:


The award-winning Crescendo is made for everybody, every body, and every type of sexual play. This flexible, finger-shaped vibe is designed to help you and your partner explore new depths of pleasure. Bend Crescendo to your will with fully-customizable, precisely-targeted vibrations, and enjoy limitless possibilities on your G-spot, P-spot, A-spot, and beyond. Heighten sensation during oral and vaginal sex. Anxious about anal? Crescendo lets you ease you into trying butt stuff and prostate play together.


Poco, pushing the limits of G-spot stimulation and soaking the sheets: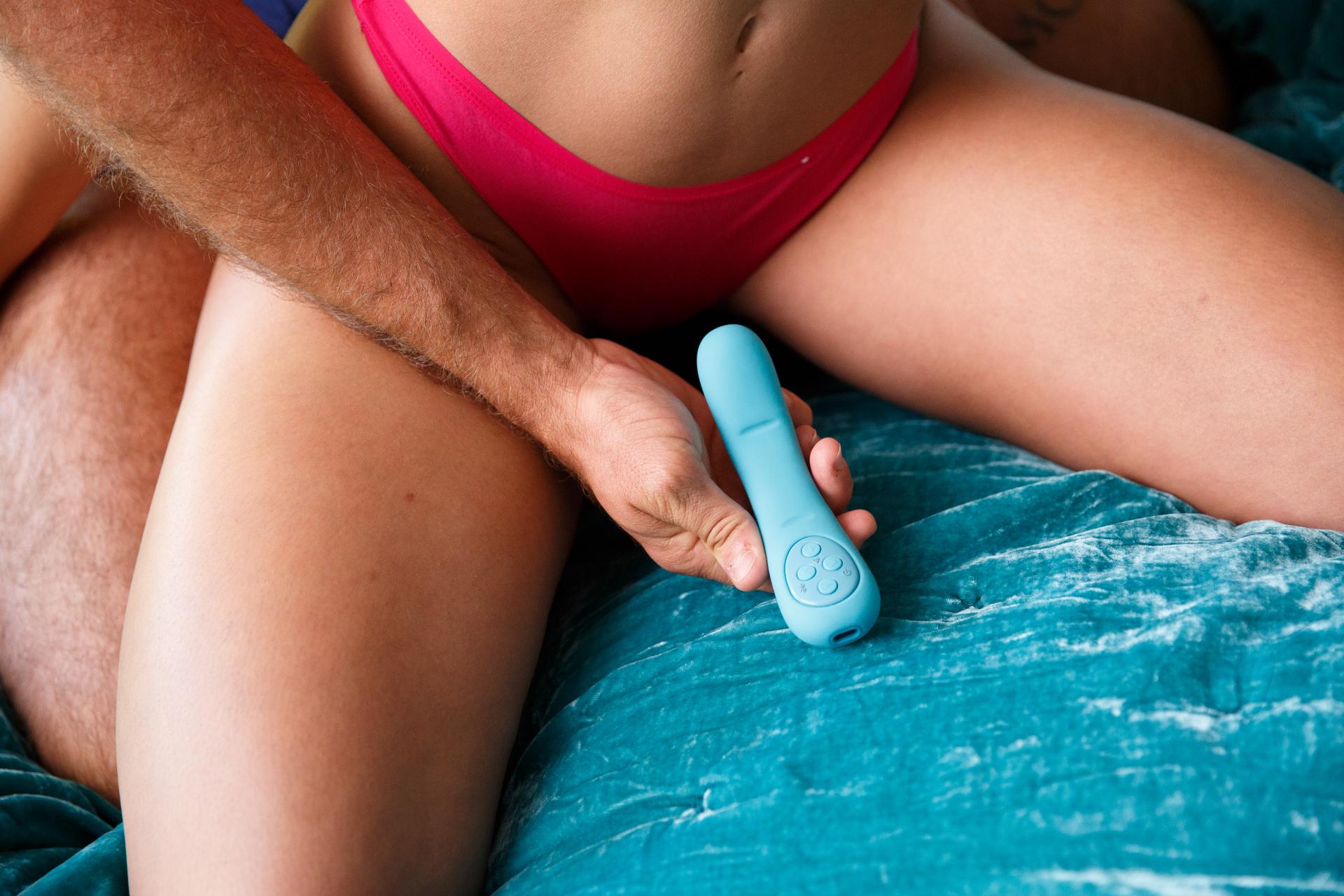 Designed to mimic the shape and bend of a finger, Poco brings G-spot orgasms (and squirting possibilities!) within reach as the world's only smart flexible G-spot vibe. Small but mighty, Poco has sixteen intensities and premium silicone that makes this vibe showerproof (read: squirtproof!). With anatomically-placed motors, you'll feel the vibes exactly where you need them.
But Poco's versatility doesn't stop there! Expand your imagination by using this vibe to stimulate your nipples. Take Poco with you on a date night or while running errands and give your partner control via the smart app! The discreet size and undetectable shape makes you both feel exquisitely exhibitionistic in public settings, so that you and your partner can share a dirty little secret.


Tenuto, the stretchy, super-powered cock ring that reaches beyond the base for extended vibes: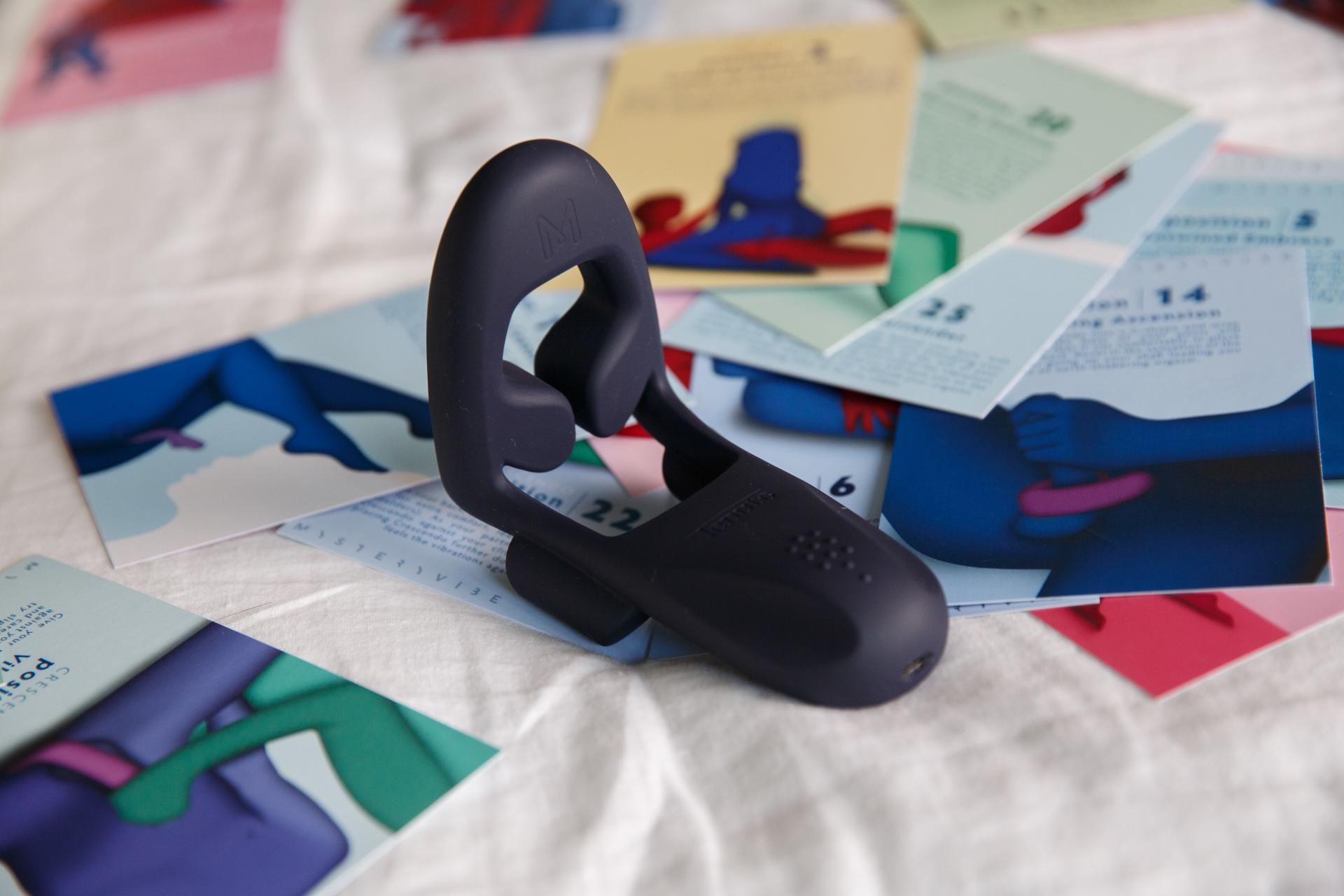 If you love it, put a ring on it with the next toy on my Holiday Heaux list — Tenuto!

For stronger, longer-lasting erections, Tenuto is the toy for the job. This flexible cock ring rests at the base of the shaft and down over the perineum, sending delicious vibes everywhere — for both of you! Tenuto is designed to comfortably adapt to your body, increasing blood circulation and maximizing performance so you can enjoy mind-blowing sex for as long as you want.

Plus, Tenuto can help you both achieve the lusted-after simultaneous orgasm, so you can share the screams of ecstasy (and both be to blame when you wake the neighbors).
Yes, There's an App For That!
MysteryVibe's free Smart App uses Bluetooth technology to let your partner take the lead on Tenuto or Crescendo from up to 30 feet away. Explore prepared or custom vibration and motor patterns as you watch your partner squirm and scream while you take the reins.

Tip: Save your favorite patterns to your phones to relive those moments of shared pleasure during your next sex session!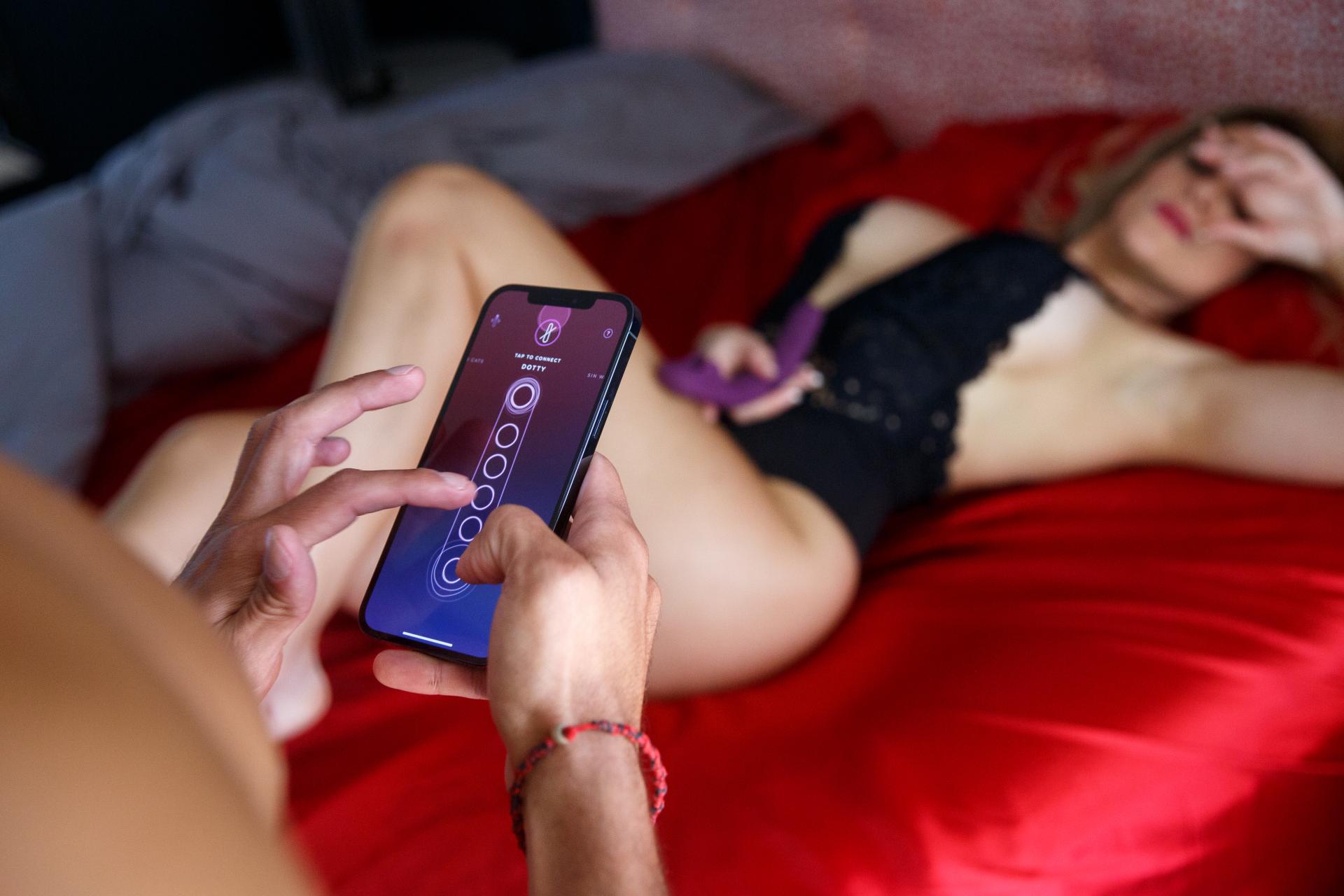 Take Your Couples' Play to New Heights
Once you two become well-acquainted with the powerful pleasures of Tenuto, Crescendo, and Poco, you'll want to check out MysteryVibe's Playcards to get inspired with new ways of maximizing your sex tech.

You can elevate your creativity with the device-specific Playcards made for Tenuto and Poco (or just get the full MysteryVibe pack that's brimming with sex positions for lovers of every experience level.

These cards make for a sexy and playful add-on to your gift, especially when you put the Playcards to use in one of the cleverly carnal ways that I explore here.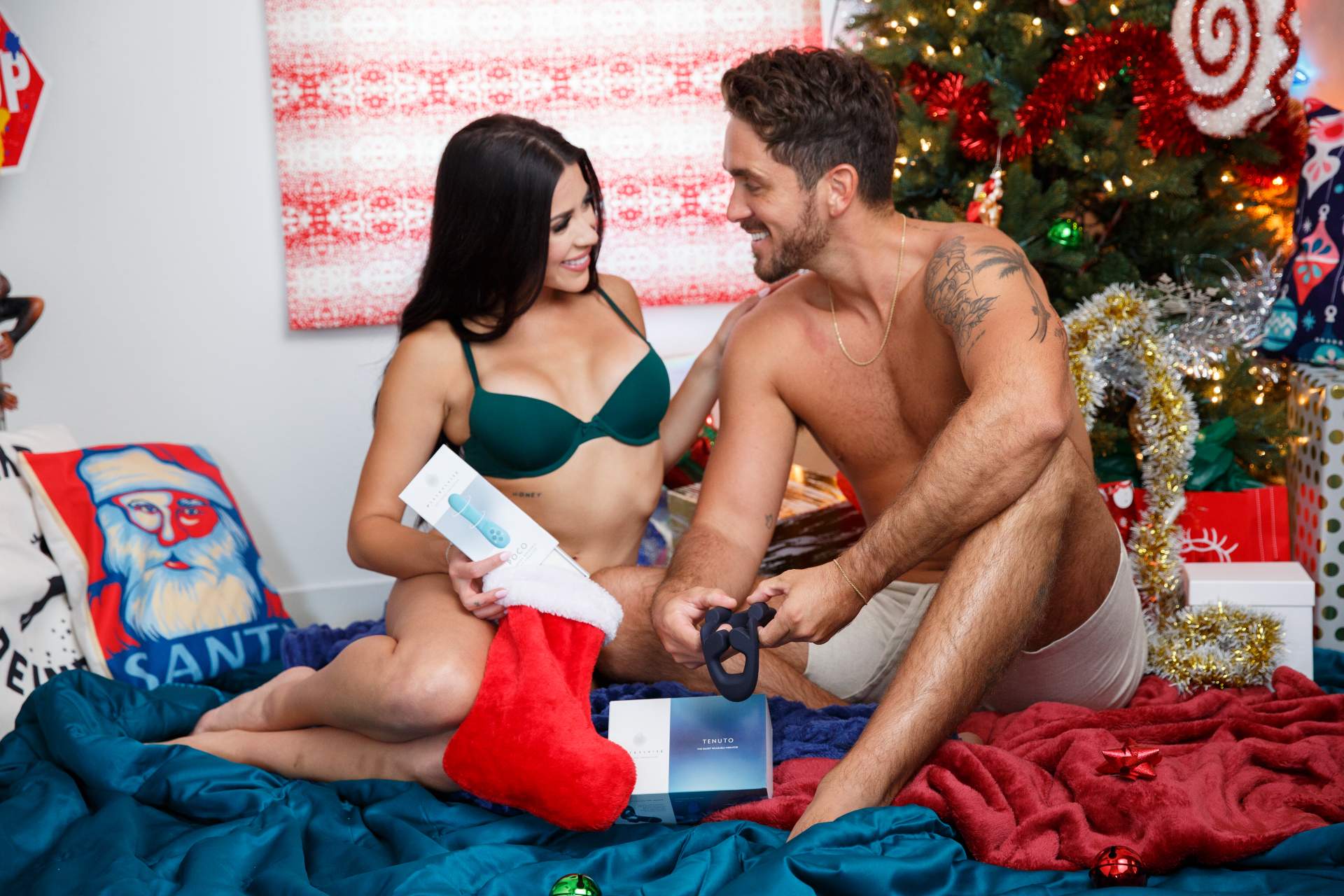 Stuff More Than Stockings This Year with MysteryVibe