Peter Makes Tonya a Hotwife: Hotwife Stories Pt 3 of 3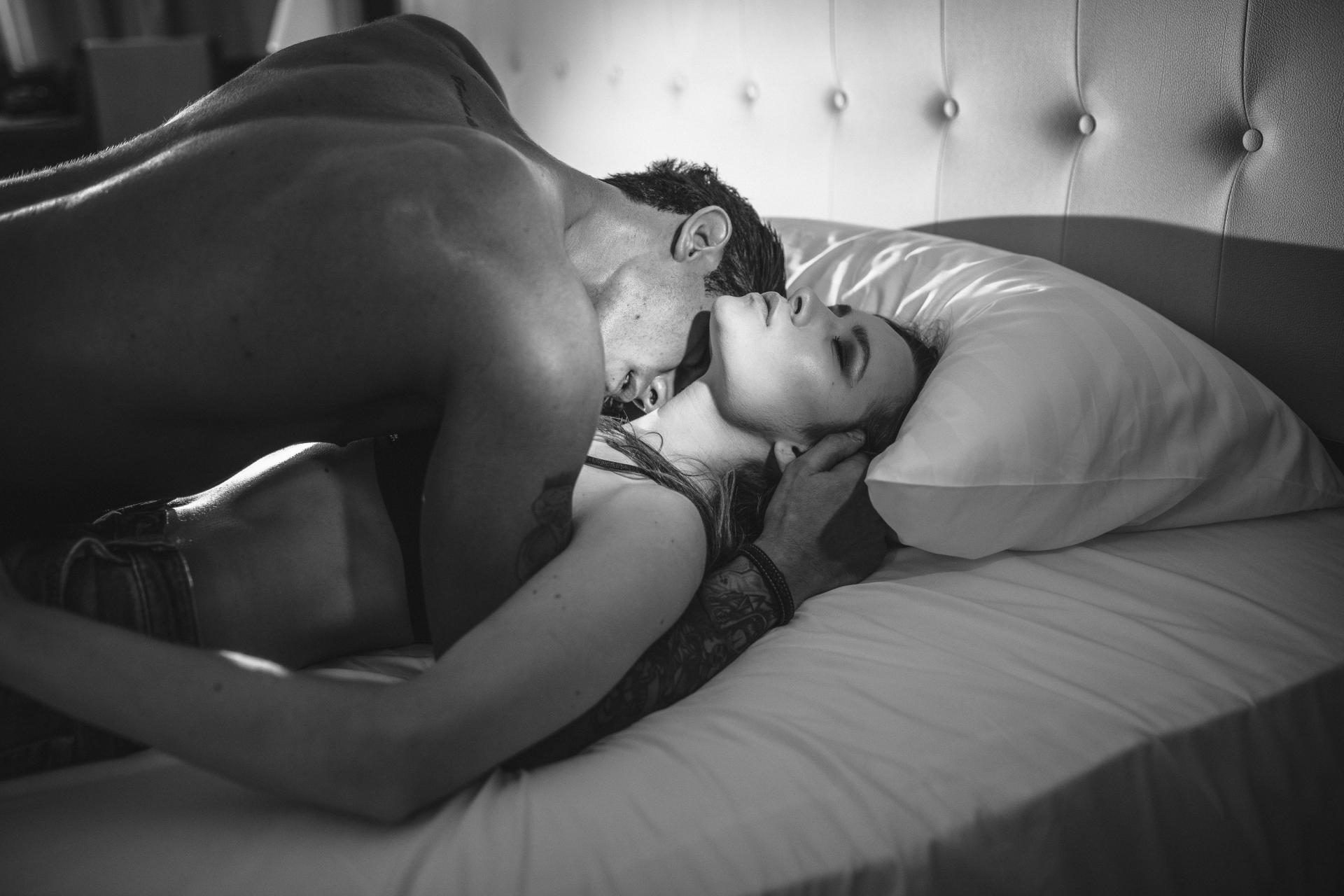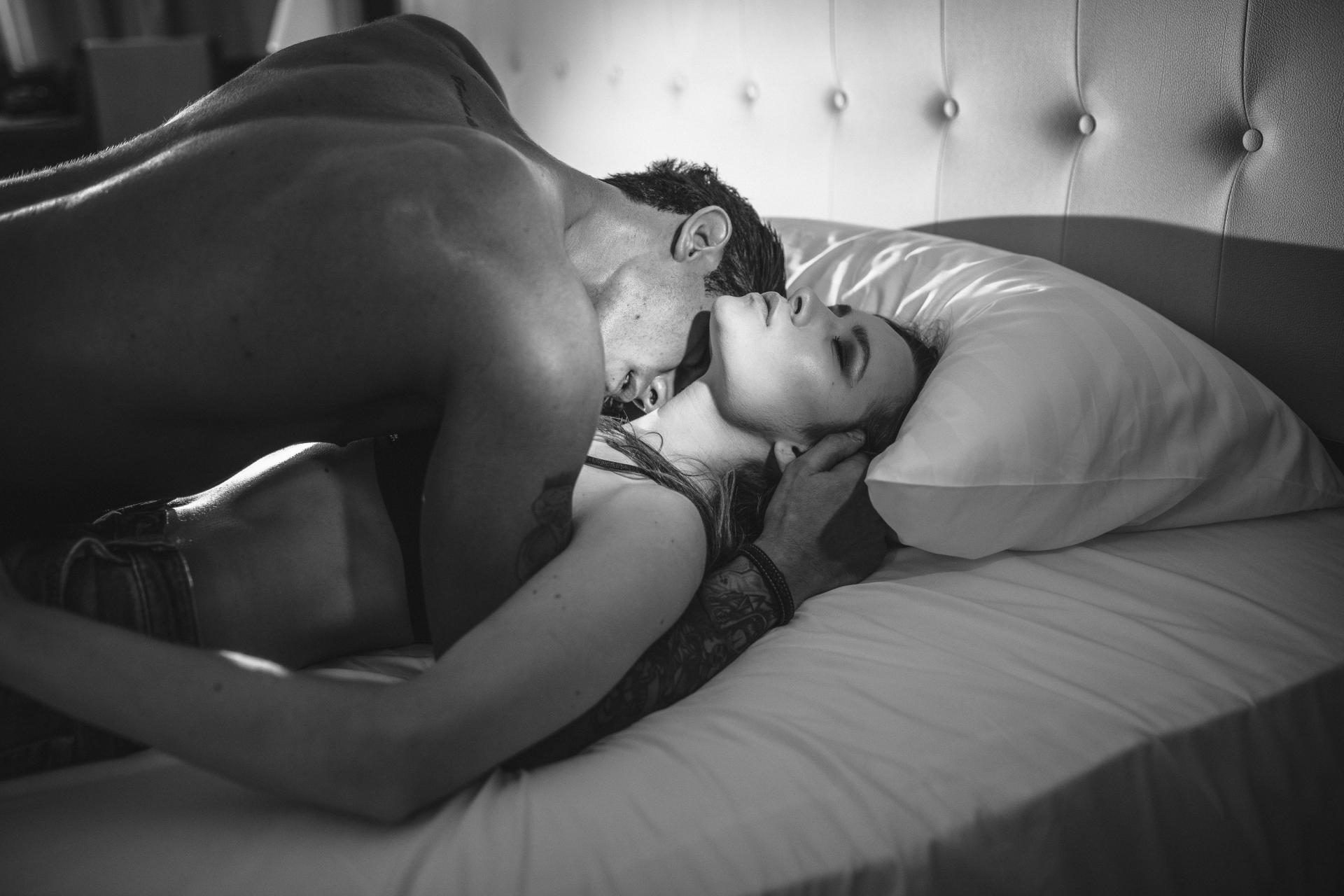 Peter finally gets Tonya away from her husband for a weekend.
Peter Makes Tonya a Hotwife
The big brawny new Harley Davidson touring bike came equipped more like a car that looked nothing like the choppers any self-respecting Hell's Angel would buy. The thing even had a luggage compartment hanging over the back fender behind the small passenger seat cushioned with a backrest. To see someone ride the machine, you would suspect a senior citizen or at least a family type with no intentions of walking on the wild side. To Peter, the machine that set him back over forty grand was meant to comfort his skinny ass on long road trips. The most powerful V-Twin engine ever dreamed up not only sang out that unique Harley baritone rumble, but it delivered power that shook the road to let interstate highway drivers know in advance to get out of the way.
Peter had soaked in enough suntan after just over two hours gunning the machine south on I-95 from Daytona to Fort Pierce to pick up Tonya. Biker traffic was heavy as wannabe biker gangs headed to the annual fest called Bike Week in Daytona. The fender to fender jam of choppers, cruisers, dirt bikes, and even the three-wheelers carrying large men and fat women had thinned slightly away from the main drag where crowds jammed the stores and bars along the route to see what they could see. Packs of onlookers would cheer when a younger shapelier girl on the back of a chopper flashed her tits and waved. Peter had not spent the entire week elbowing through crowded sidewalks of tourists buying leather jackets and chaps to protect their thighs, he had just arrived Friday at his reserved hotel room on the beach. Work and a wife kept him at home until this last weekend of craziness before he would turn back north. His wife didn't like bikes anyway but had no objection for him to hit the road and break in his new bike. Peter really liked his bikes; he had several. He enjoyed having more than one play toy. His favorite had drifted more toward married wives that tempted him to make their husbands jealous. Thoughts of Tonya were more on his mind than taking in the views of the flatland of Florida's highways. The only problem for the weekend ahead was that he would not make her husband, John, jealous. Tonya told Peter that she had confessed about their lunch date two years earlier. Peter had asked Tonya if she told him what they had done, "You told him details?"
"Yes."
"How much?"
"Everything?"
"Peter, you sound like John conducting some inquisition to pull every small detail from me."
Peter thought, as most good old boys think, that if his wife had confessed to going down on another guy, he would not sit quiet and stoic with what Tonya called a look of fascination; not jealousy. As strange as that memory was, his gut tightened, and his pulse rushed as he anticipated what consequences may happen in just a matter of minutes when he would meet John and steal his wife away to fuck her with John's full knowledge of what would happen. Peter's other dalliances had been private. No other husbands knew of the wife toying with another guy on the side. The rush of messing around with a friend's wife had its own level of illicit intense excitement. How could any husband be party to an adulterous wife and remain sane? The puzzle of three pieces finding a perfect fit presented Peter with a difficulty to see the point of cheating if the allure of the conquest to cheat and get away with the act was removed from the equation. 
He was about to find out as he cruised off I-95 onto the Okeechobee exit to Fort Pierce. The restaurant on the left displayed a 'UNDER NEW MANAGEMENT' banner stretched across wide and tall picture windows. Age showed on the place where it had lived through several renames and still earned the reputation of some kind of landmark. There was a time more than thirty bike weeks ago this location boomed because I-95 was broken from North Miami to Fort Pierce. Snowbirds in those days traveled the turnpike, funneled off to Okeechobee Road to connect with I-95. That forced stop created a lot of traffic for the restaurant, but those days were gone. No need to exit ninety-five or the turnpike left this place out of the way. One of those really cheap hotels was out back. Those old two-story lines of boxes for rooms with a random car parked here and there up close to the room doors. Untold numbers of truckers, travelers, locals, and even bikers had occupied those rooms. With all the newer large chain hotels around, travelers had been stolen away and those stark rooms delegated to nothing more than a collector of leftover wanderers.
Peter wheeled into the parking lot. He stood straddling the machine as the engine died. He saw Tonya watching from the table by the window. As he felt his heart jump, he debated the two opposing forces of going ahead to satisfy his temptation or turn and run. Tonya waved and drew John's attention to look in Peter's direction. The response steeled Peter's determination, and he moved to go in.
"You must be John," he introduced.
As they sat and chatted, any fear or apprehension melted. When John called the hand and said it was time to leave, Peter stared at Tonya for any reaction that would call off this weekend. When John's car faded into traffic, Peter suggested they leave. As they approached his big Harley, she asked, "Motorcycle, huh?"
"It is bike week," he stated.
Tonya had grown accustomed to the small rear seat, the warm air in her face, and the sun on her skin when they pulled onto the main drag packed with a traffic jam of bikes. She felt something more fearful than riding a motorcycle in heavy traffic. Locked into her passenger seat with her arms wrapped around Peter's waist, she felt as if this drag was taking nearly as long to navigate as it took to make the ride from Fort Pierce to Daytona. Pretty girls with nearly open blouses or motorcycle leather jackets with no blouses served drinks on the street. Their smiles did all the selling and business was booming. Motorcycles of every size, color, and distinction grumbled along the street making their way under the numerous Harley Davidson banners proclaiming, 'WELCOME RIDERS.' Row after row of motorcycles parked along curbs as streams more motored by. Couples pointed out different features of the machines, especially the custom choppers. One bearded ZZ Top look-a-like drove by leaning back cool with his lady, a young blonde wearing a ponytail pulled back and a braless tank top sat facing him as she perched on the handlebars riding backward with her long legs propped up on his thighs. She took in an occasional view by looking over her shoulder to see where they were going. Tonya's mind raced as she thought of where she was going. Feelings of absolute lust filled her and the rush was mixed with the excitement of all the noise, bodies, and people of all ages, melded in this cauldron of total escape. There were doctors, lawyers, accountants, you name the day-to-day, and they were gathered on this special week in the city by the ocean known for freedom of spirits to do the things they wanted, but not allowed over the course of the other days and weeks of the calendar. 
Peter settled the bike into the parking lot and helped Tonya off the machine. He considered holding her hand as they made their way into the hotel, but just as he had felt that afternoon at the other hotel; he thought it best not to make himself too much of a couple that could scare Tonya off. He wanted this weekend to move forward with no hint of regret or confusion about what he meant to Tonya. This exchange challenged him to walk that tightrope between being a good friend, a good friend with benefits, or homewrecker. Both he and Tonya had too much to lose in their other life that filled those other months of the year. She shocked him, "I can't wait to get you in that room."
He saw a small blush in her cheeks, "You can't imagine," she continued, "What I have been thinking of doing to you."
She could not imagine what those words did to him. That was the exchange that led him to impatiently begin to strip her as soon as the hotel door closed. No time was wasted as he ripped the bedspread and pulled the top sheet back, "You want this really bad don't you?" as she slide her naked body onto the center of the king-size and propped her back against the headboard.
"Damn, you are beautiful," he said standing at the foot of the bed stripped to the waist with his jeans bulging. "Wait."
Peter pulled a Canon camera from his pack, "What's that for?" asked Tonya.
"New camera. Appropriately named the Rebel."
"Oh, no pictures."
"Just for me. I never use my cell camera. Too dangerous. No one knows I have this baby." 
Tonya showed she was nervous, "Don't worry," Peter said. "Who knows when or if I'll ever see you again, and I have to keep this image alive."
She watched his face, "Okay, just a minute," as she posed by pulling the sheet up far enough to cover any glimpse of her public area, but giving him the full shot of her bare nipples. Perked and large they gave him the rush he had imagined, he snapped shot after shot. He felt the strain his cock was creating tucked into his tight jeans.
Tonya noticed the bulge and told him, "Take it out."
Peter unbuckled, unzipped, and stepped out of his jeans letting her see once again the cock that had become her ongoing fantasy, "I have thought of that image for two years," she said.
He walked on his knees across the mattress to a position just over her face and as she took the head in, he snapped a picture of her lips wrapped around the shaft. The view made him swell even more. He felt his heart pound in his cock as she sucked his foreskin back and tongued his head. She opened her eyes to connect with his. He snapped one more image before losing the camera and jumping to position between her legs. Her face was red, lips swollen, wet eyes as she stared at the shaft he held in his right hand aiming to the position of penetration.
"Wait, slow down," she said. "You need to help me get ready. I am way too tight for that monster."
"Get you ready?" he asked.
"Take your time; use your tongue on me."
Peter leaned back, "I don't do that."
"You don't. So, it's okay to get a blowjob and not return the favor?"
"The way I was raised."
"What does that mean?" Tonya now sat up to question.
"Growing up in the country. Guys that did that were queers."
Tonya laughed in amazement, "You must be joking."
"No, they said any guy that will nibble the hole will eat the pole."
She nearly laughed out loud hard enough for neighbors in the next room to hear, "That has to be the dumbest thing I have ever heard."
Tonya stood and used the sheet to robe her as she moved to the couch, "I guess it's true when they say you can take the boy out of the country but will never get the country out of the boy."
Peter lost his hard. He realized he once again had been delegated to the role of best friend; a friend without benefits.
This was Part 3 of 3 of Tonya's Hotwife Story. Read Part 1 here. Read Part 2 here.