Allen's Corner: Swapping in the New Year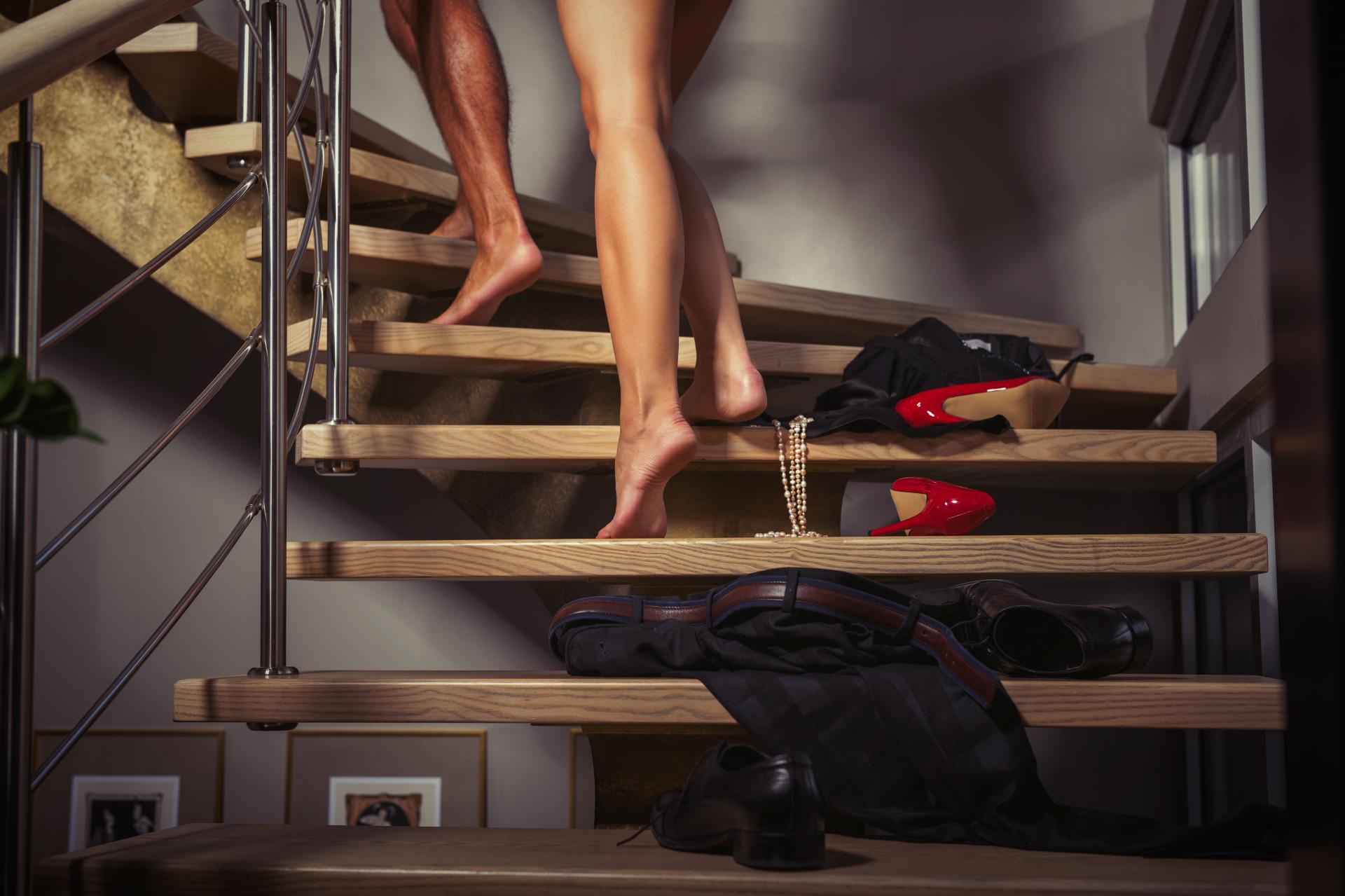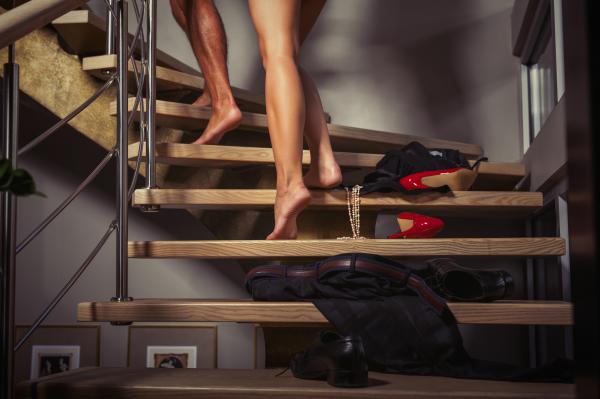 Allen and Brandy rang in 2020 with a super sexy full swap. Read all the juicy details!
One of the big local events for us in Las Vegas is Erotica and the ASN Awards. Vegas is one of the hottest places on the planet that week [the last week of January]. I love how I get to share some of those pictures and ASN readers got to vote on them. I have said and always will say that my wife is HOT, SEXY & AMAZING (in bed along with other things). Every time we get to play with a couple or unicorn, I get so turned on by watching her. It's such an awesome sight to see her arch her back and hear every little moan she makes. When she looks at someone going down on her, that's when you know you've really hit the spot.
Our Super Sexy Swapping New Year
As you can guess, Brandy and I had a wonderful New Year's 2020, so I'm here to tell you all about it!
We went to a friend's lifestyle house party and it was awesome (like all their parties are). Brandy and I once again matched in some way with our outfits. We walked into the party and, right off the bat, we looked at each other and smiled.
There were so many beautiful looking people there and dressed so classy (it was damn sexy!). The ladies all had on amazing dresses and the guys were in vests, ties, and/or suits. One of the greatest things about the lifestyle is the amazing people that you meet. Everyone was talking, dancing, and having a great time. Just waiting for the midnight hour, when that bell rang, everyone started kissing and it was so hot to see. After that was all done, we started talking to friends of ours that we have known for a few years but never played with. We started talking about all kinds of stuff like family, hometowns, and sex. Well, after a bit of time and verbal teasing, the husband of the other couple asked if we would like to go upstairs. As you can guess, we had been more than happy to go with them.
This whole time I'm thinking about how we have been wanting to play with them but never had the chance to, or when we did have the chance, we couldn't. So, I was more than happy to play with the wife, and I know Brandy was wanting to play with the husband.
We went into a room and started talking again. It is nice when you can be so chill with someone and not think that you have to get right down to business. Don't get me wrong, there have been times that we get right into it with someone, and that's nice to do, too. It is also fun to work your way into the room slowly.
After a little talk, Brandy started taking her clothes off. I love how she does that. It always lets me know that she is ready. It a sign of hers to tell me she's fully comfortable in the situation and the people we are with. She does not need to be worked into getting more into the mood. She is already way into it when she is the first one stripping.
Things started getting hot, and Brandy and the other husband started kissing and teasing each other. The wife was fully naked and looked amazing and super hot. She had an awesome clit piercing! I started going down on her — wow, she tasted awesome. Now, on the other side of the bed, the guy was going down on Brandy and she was loving it. She was making all kinds of sexy noises. 
Back to the sexy wife — I started going down on her and I was loving it. I will say I was worried about licking or sucking on her clit because of the piercing. I was scared of hurting her or something being painful in a bad way and kills the mood.  How many of you guys have been with a lady that has a piercing and been worried about the same thing?. Well, I kept licking and sucking her clit.
In the background, I can hear Brandy just moaning and breathing heavily. I can tell she is loving everything thing the husband is doing to her. I looked up for a moment at Brandy and I could tell she was in heaven. How many guys out there get so turned on by seeing your wife or girlfriend loving everything being done to her by another lady or guy? I know I do. It's such an adrenaline rush for me. The combination of the women I'm with and knowing Brandy is enjoying herself with the person she is with is such a rush for me (and for Brandy, too).
I looked back at the lady I was with and saw she was jerking off her husband the same time he was going down on Brandy. I was thinking how sexy and hot that was because she was interacting with her husband, which made me think she was turned on watching him. We try to interact with each other whenever we can, so I was feeling her tits whenever I could, and Brandy tried grabbing my dick or rubbing my leg. Well, after all this, we all just wanted even more.
The husband grabbed Brandy's legs, put a rubber on, and just started pounding her. The sounds Brandy was making again were amazing. I wanted the wife, so I also grabbed her legs, put a rubber on, and started to fuck her. The sounds going on in our room were incredible. The wife I was with felt amazing, and I could tell that Brandy (when she could look) loved watching me as I love watching her. I told the wife I was with that the sounds from Brandy were so fucking hot and so were hers.
Once again, I have to cut this story off for right now. Sorry, folks, but I only have so much space to write in each month! Besides, it makes it more fun when I have to carry it over into the next month's article. Read part two of our swapping New Year story in here.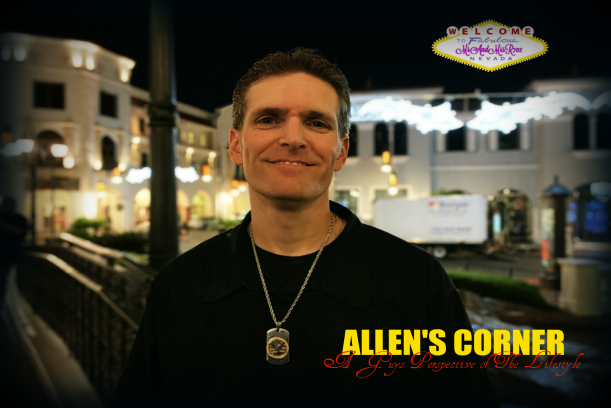 If you would like to follow Brandy and me, look for "MrAndMrsR702" on all Lifestyle and social media except Facebook, where we are "Allen Brandy Vegas." 
Until next time… Life is short. Live it to the MAX.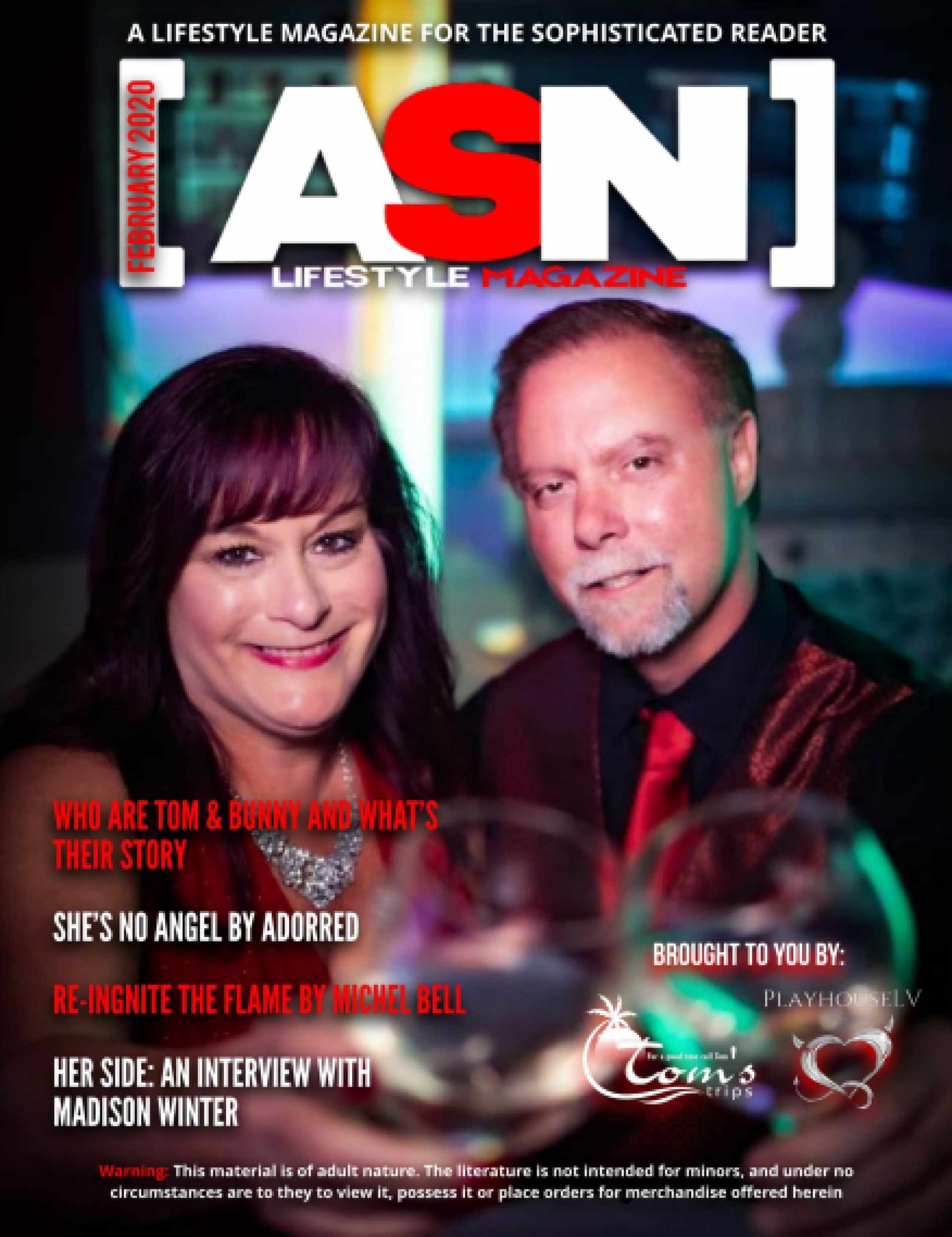 This article originally appeared in the February 2020 issue of ASN Lifestyle Magazine.