ASN Interview: Meet Krazy Kasbh Lifestyle Group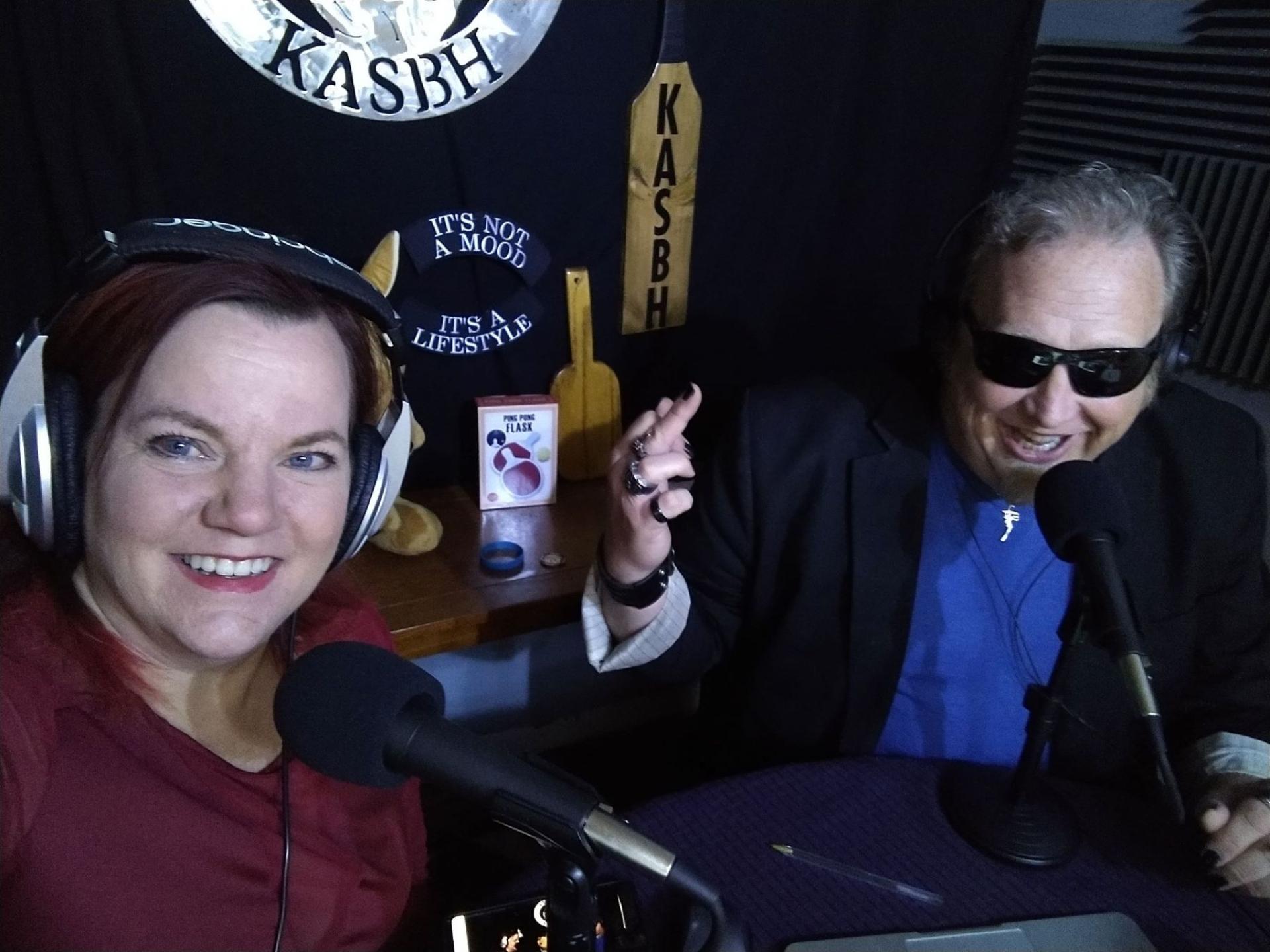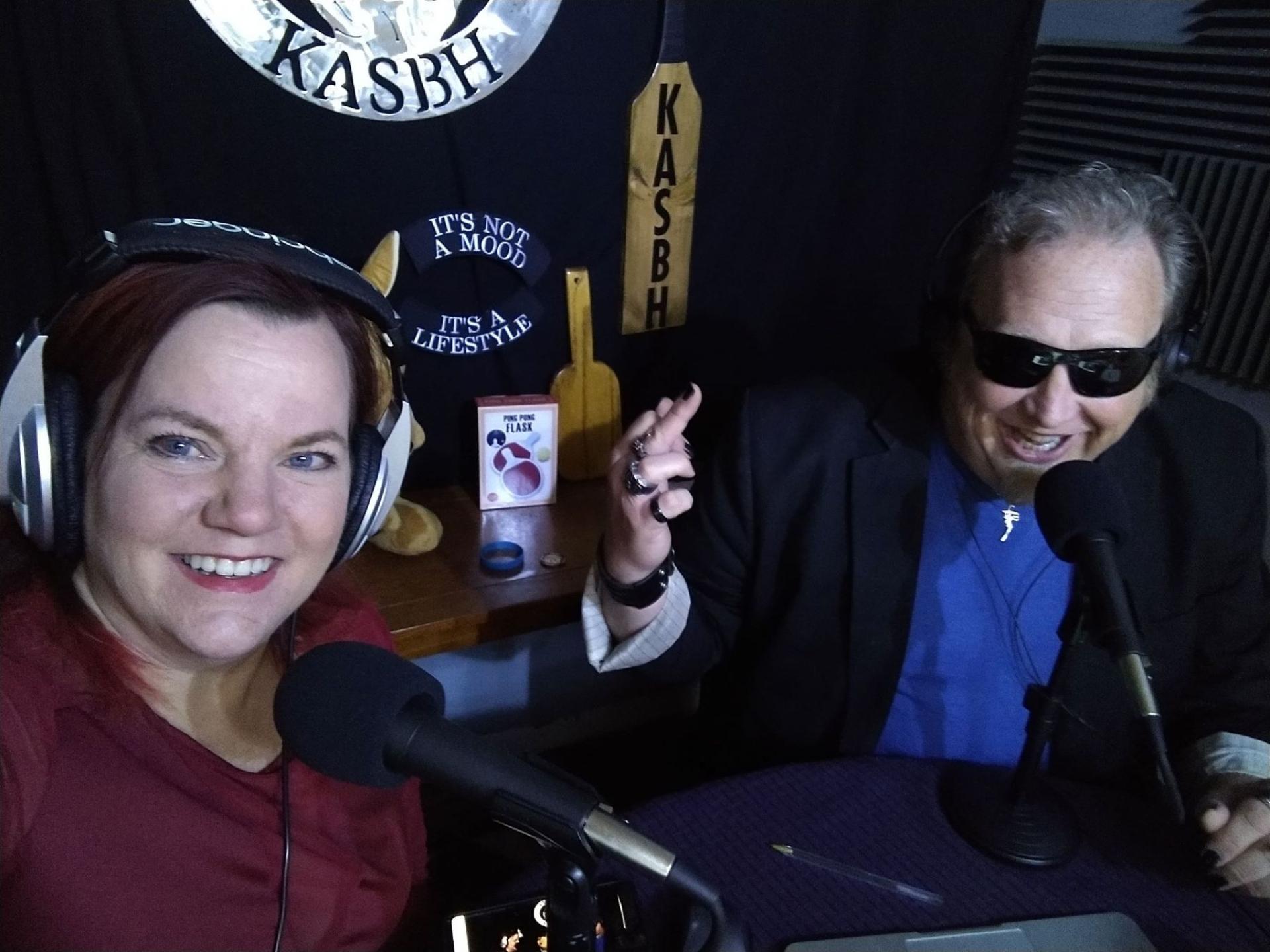 Multimedia LS group Krazy Kasbh has a simple goal: to make the Lifestyle better by decreasing exclusivity. Read on for their story.
ASN Lifestyle Magazine interviewed Kole about his Lifestyle group, Krazy Kasbh. When Kole and Ms Amanda were tired of all the cliques in the Swinging scene — both on- and offline — they decided to do something about it. Now, Krazy Kasbh has grown from a single Facebook page to having an influential presence across the industry, including podcasts and even their own annual industry party and expo Krazy Winter Nights (KWN). Here are ASN's eight questions for Kole to give us some insight into how he grew Krazy Kasbh into the Swinging community for everybody.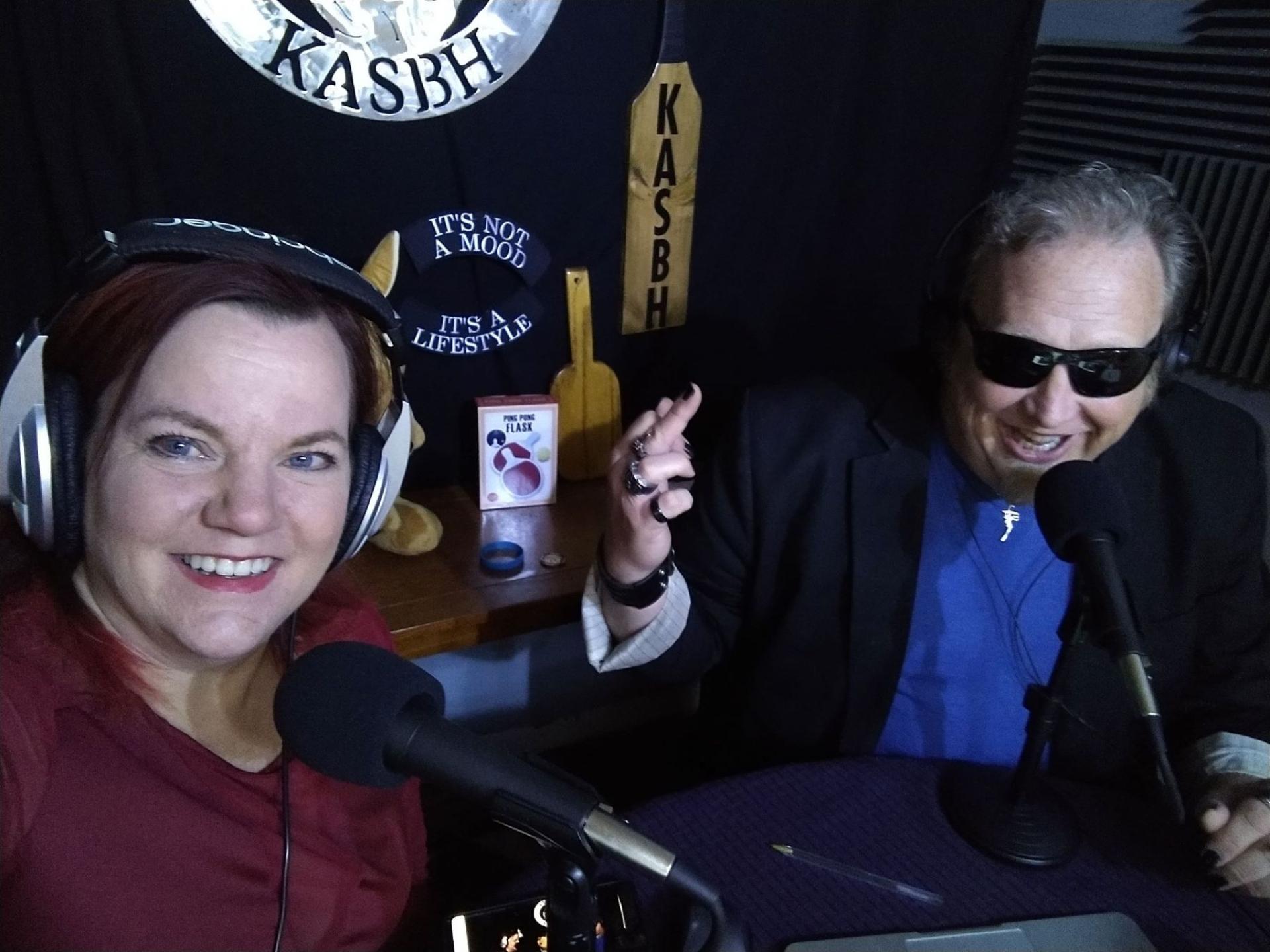 1. Why did you decide to start Kasbh?
Krazy Kasbh was started because of some of our own experiences in the Lifestyle and some of the trends that we were starting to see. We had been in the Lifestyle for a little over six years. We had started to see a huge rise in cliques and the overall acceptance that nothing could be done about them. What was worse, in our opinion, was that there was a "pretty people" versus "average people" separation, and social media was making it worse. This attitude seemed to carry over to parties and events. We believed that Swinging was being made more difficult than it needs to be, and more exclusionary than it needed to be. We are not the type of people to just see a problem and let it go. So, we decided to make the Lifestyle better, and Krazy Kasbh was born! When we started the page, the goal was simple: make the Lifestyle better and take over the world, and we believe we are making progress on both. This is the cliff notes version — our story is interesting!
1. How big has Kasbh become since it started?
The night we started the page, it was the two of us and two of our friends. Since that Krazy March night, we have since grown to over 3100 members on our main page. We have also grown to include three additional Facebook pages... Single Kasbh, Alt Kasbh, and Krazy Klassifieds. We have over 5200 members on all four pages. We have also started our own podcast, Krazy Truth, for the last two years. We have groups on multiple paysites with as many as 19,000 followers. We have a radio show on SLS radio, a YouTube channel, and our own regular website, KrazyKasbh.com. It has been so exciting growing every day. We have members from all over the world in our groups and following us, helping us to make our dream of taking over the world come true.
2. What Makes Kasbh stand out from other Lifestyle groups?
What a great question! Really, what makes us stand out is the people and the Attitude. The people in our groups are some of the very best. We are happy to have everyone in them. The second part is the Attitude. That Attitude — it starts with us. Our belief is that the Lifestyle is a community, a community that is and should be supportive of each other. Let's face it — you have to have a tremendous amount of trust to do what we do. You are not going to let your spouse sleep with someone you don't trust. So, if we have that type of trust, then being positive and ensuring everyone in our community, i.e., our group, shares our values, then it should not be that much of a stretch. We stress community — no body-shaming, show respect — these are just a few of our rules, and we enforce them very strictly. 
We are very proud of the fact we have raised thousands of dollars for members in need. We started Krazy Klassifieds as a way to help support members that had their own businesses, again doing what a community should do. We are not just a group. Once you are in, you are part of the Kasbh family. We do want to mention a special group of folks, our incredible Admin staff. We have a great group of people that believe in our vision. They understand that the people in our groups and on our pages are our customers. They understand that we have to have rules, but it is about people first. Like any business, you need great managers to have great success.
3. What made you want to hold Krazy Winter Nights three years ago?
LOL, it is funny; we initially had said we would never throw a party. We wanted Krazy Kasbh to support all the other groups, and we did not want to be competing with them on the big holidays. So, as the page started to grow, our members kept asking and asking for us to throw a party. So, when the people want it, we make it happen! We picked a time of year where we would not be too close to any other groups' big events. The page wanted a party, and they wanted a formal event, so Krazy Winter Nights was born. We feel like Krazy Winter Nights is not our party, it's our group's party! KWN is a celebration of everything the group is and did. Our success is directly tied to the members of the group, and we are thrilled to celebrate Kasbh in a way that is only fitting.
4. What makes Krazy Winter Nights so much different than other Lifestyle parties?
Wow, where do we even start? This is a two-part answer. The first part of the answer is simply how, just like Krazy Kasbh, Krazy Winter Nights continues to evolve. It is like a living, breathing being! Look, a Halloween party is just that — a Halloween party. It is limited to what you can do with it, but consider that Krazy Winter Nights is not a party, it's an event! It continues to grow and change and get better and address the continuously-changing needs of the Lifestyle. Also, it is making those changes by leaps and bounds over twelve months versus years. The goal of Krazy Winter Nights three years ago is completely different from the goals of Krazy Winter Nights 2020! This year is not better or worse than three years ago, just different. 
Now, the second part of the answer: KWN this year is designed to be the largest sex-positive, inclusive event in the Midwest. We have expanded our Vendor Fair to over 100 vendors, again to stay true to our commitment to support LS business folks. We have added top-tier educators to hold panels and teach classes on a wide range of subjects that include topics for the Swinger communities, Kink communities, and Poly communities. Which is the other large difference — we will have a huge dungeon, and areas committed to not just Swingers, but Kinksters and Poly. In the Lifestyle, these groups all have cross-over, and we wanted an event where all three of these groups could come together, learn from each other, and maybe experience something new.
5. What made you decide to hold a business gathering at a Lifestyle event?
To us, it seemed like a real no-brainer. We are fortunate enough to have some tremendous sponsors and vendors. We understand how difficult it can sometimes be to meet and make contacts with other business people in this selective demographic. Our goal is to always find a way for our guests to have a better experience! Our vendors and our sponsors are also our guests; we value their time and contributions to KWN. So, we wanted to help make their experience better than any other show they might go to this year. Having a business-to-business event seemed like the best way to accomplish that.
6. How did you decide to add a Fetish/Kink element to Kasbh and Krazy Winter Nights?
A lot of what we do is page-driven or needs-driven. We were hearing and learning about more and more people that were either involved in the Fetish/Kink element or wanted to try some Fetish/Kink elements. The first thing that motivated us was because of the safety factor. Just like Swinging, people want to communicate with others with similar interests. We also understand how important first experiences are. We wanted to provide an avenue for experienced and inexperienced people to be able to reach each other; thus, Alt Kasbh was created. We knew this would give people a chance to ask questions and possibly have better first-time experiences. We have slowly dabbled in the Fetish/Kink community and quickly saw that although Swingers and Kinksters had separate events, we were really not that much different. The more people told us that these two aspects of the Lifestyle could not get along, the more we were determined to prove that theory wrong!!! Once we started Alt Kasbh, it was clear that the Kasbh family was more than just Swingers, and so it was just common sense that the Fetish/Kink members of Kasbh needed to be represented at KWN as well.
7. Why did you want to include the Poly Community in Krazy Winter Nights?
Again, it really boils down to filling a need within our community. Our situation was a bit different. When planning for KWN first started, we were actually in a poly relationship ourselves — our first one — so it was important to include this portion of the Lifestyle as well. In the current Lifestyle, the trend of labels is starting to go away. People are not just Swingers, or Kinksters, or Poly — there is more of a cross-pollination, and Krazy Winter Nights need to represent the current Lifestyle and not just what the Lifestyle used to be.
8. What is the Kasbh Lifestyler of the Year Award and why did you start giving it out?
One of the many things we have learned through the years is how much of a difference just one person can make in the Lifestyle. Another thing we have learned is how little recognition a person can get for all of their hard work. We wanted a way to change that. Thus, the Kasbh Lifestyler of the Year Award came about. We take nominations from our groups and this year to overall Lifestyle. We want you to tell us who and why they should win this award. Our goal is to find people that are giving and going the extra mile. Last year was our first year with this award, and our winner has been in the Lifestyle for over twenty years and has worked tirelessly to promote the Lifestyle in a very rural area. Without her hard work, many Swingers would not know about or have activities to go to. It makes us so happy to reward people for all they do for all of us! This year, we have had a couple of categories, including Lifestyle Business of the Year, Club of the Year, and Podcast of the Year. Our goal is to reach a point that having a Kasbh award makes a difference to new people — that it shows that that person, business, club, or podcast represents excellence!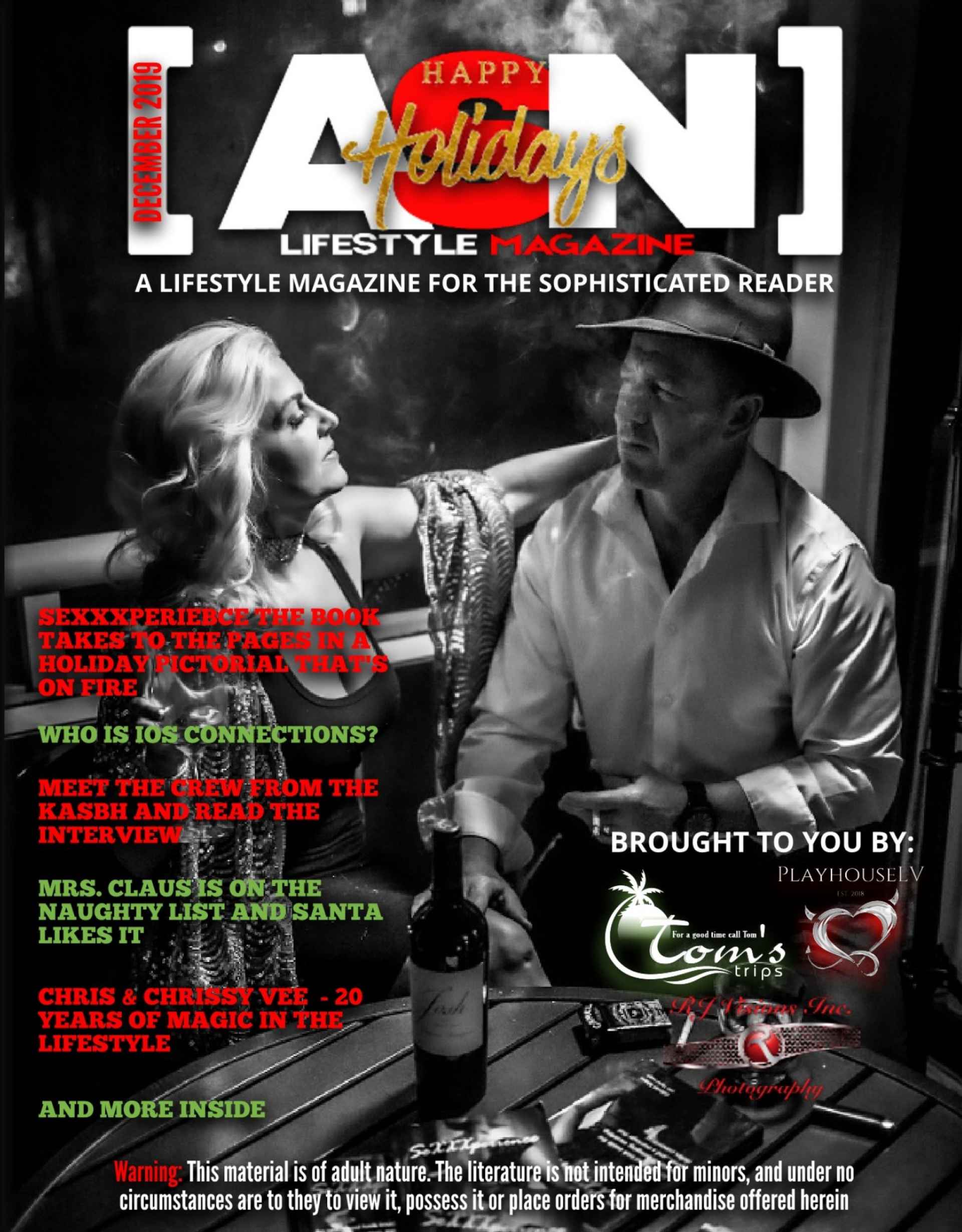 This article originally appeared in the December 2019 issue of ASN Lifestyle Magazine.