Eyes Wide Shut: Wife Swapping Story Winner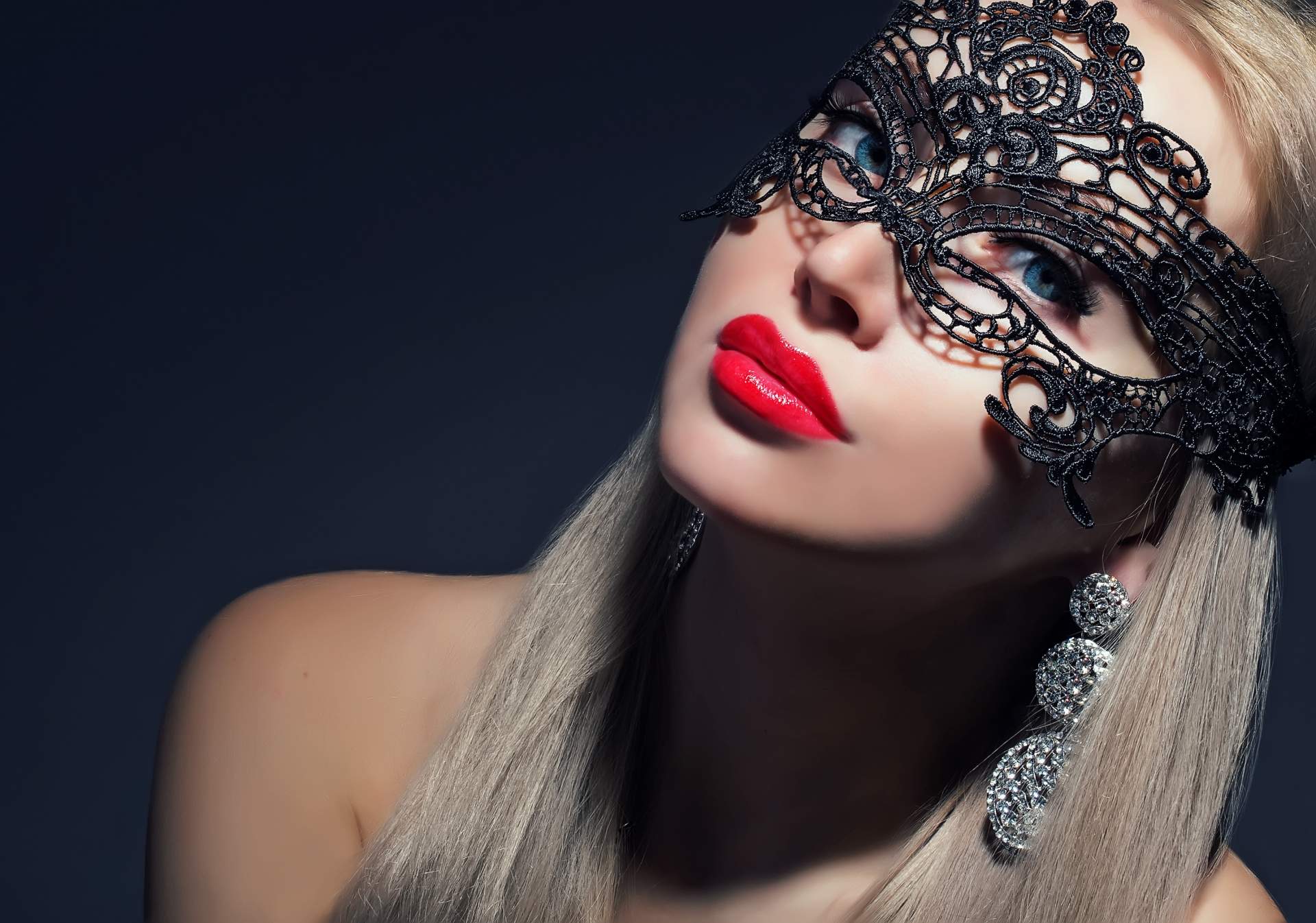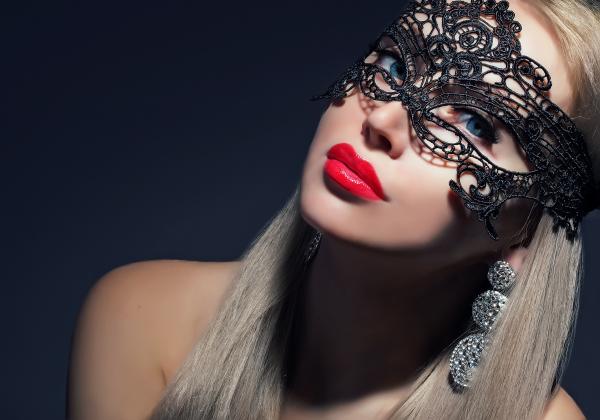 Fantasy becomes reality in this exclusive masquerade orgy that takes place in a European castle.
One of our SDC members submitted the following story to our "Wife Swapping Stories" Erotic Writing Contest. Sign up today to submit your own swinger stories.
After dabbling in the Lifestyle for several years in the local scene, we had an opportunity to experience a lavish masquerade party that was to take place in a European Castle. The exclusive event was something we had wanted to try ever since we saw Nicole Kidman get ravished in the movie Eyes Wide Shut. We had swapped with other couples, role-played with blindfolds, masks, other things, but this would be a first for us.
Arriving at the Castle
We arrived at this gorgeous old castle in Scotland. We proceeded to check into our suite and saw several couples also doing the same. You could feel the sexual tension and stares as everyone was eyeing each other, knowing that they were most likely attending the event and were getting a glimpse of some of the guests without their masks. We exchanged pleasantries and were on our way to our suite to rest before we got ready for the Masquerade dinner and ceremony. The dinner was black tie/masks for the men and evening dresses/masks for the women.
We headed downstairs to an open courtyard that was elegantly set up for dinner and live entertainment. We sat down at one of the tables for eight and were quickly joined by other sexy masked couples. We made small talk with the other
couples from all over the world
while we waited for dinner. One Spanish couple didn't speak English so we just exchanged smiles, but the majority of couples were from 30s to mid-50s with some slightly older and younger. After dinner, all guests were given an opportunity to go back and change clothes for the ceremony. Men must wear a tux, cape, and mask, or if they were fit, could also wear sexy underwear with a cape and mask. Women could wear sexy lingerie or go totally nude under the cape with a mask. I opted to stay in my tux, with a long cape and silver mask. Nikki changed into a sexy pair of sheer black panties, no bra, with just a long black and red velvet cape covering her and an intriguing diamond-encrusted mask.
We had been told we could watch the ceremony or be part of the ceremony and could decide once inside and it had started. We had agreed that being our first time, we may just watch the ceremony to get a better understanding of how it played out before partaking in one at a future event.
The Ceremony
As we entered the ceremony corridor, we could hear the sounds of chanting and faint music playing in the background. We had both had several glasses of wine and cocktails during dinner, so we were more than ready to see what was going to happen. Couples were lined up and walked into the ceremony area where there was a large round bed in the middle of the room and several smaller lounging areas around the outer perimeter. The ritual leader was there in the middle of the room and was in a full mask and cape with his ritual cane. He was flanked by two others, who were to act as his servants. Once all the couples were in the room, the ceremony commenced.
The ritual leader walked slowly around the room looking at each couple, releasing some ladies' robes to expose what lay beneath to everyone in the room. As he walked by Nikki, he undid her robe and let it fall to the ground. There my wife stood, in a room full of other couples in just a pair of black lace sheer panties. Her nipples were already hard, so I knew she was already very turned on and I could only imagine how wet she must have been. He then returned to the center of the room and began pointing at one lady at a time in the crowd. When he would point, the servants would go and extend an arm to the lady and would escort her to the center of the room where the round bed was located and sit them on the edge. Again, ladies did have an option to not go and could decline, but after the fourth female, no one had declined or resisted the request. We eagerly watched and then all of a sudden, the ritual leader turned and pointed to Nikki. We looked at each other and I expected her to decline, but as the servants took her by each arm, she looked me in the eyes and walked away with them.
They sat her on the round bed next to the others, and then the ceremony continued. In all, ten ladies were chosen out of the fifty couples and were all sitting in the center of the room in different stages of dress. Most were topless and just wearing panties, but a couple were fully nude. The ladies were made to sit with backs straight, heads up, chest out, and feet flat on the floor, with their legs slightly spread. It was at that point, the ritual leader began walking up to each one of the ladies and slowly felt his way around their bodies. When he got to Nikki, he started on the right side of her cheek and ran his hand down the right side of her body to her breast and then moved to slowly caressing her thigh before slowly removing her panties and exposing her most intimate parts to everyone in the room. Watching your wife, completely naked, with her little pink pussy exposed to over fifty couples, I must say, was a turn-on. I could feel the bulge in my pants getting harder.
As he continued on around the room, the servants came back to the crowd and, one by one, began taking the males and matching them up with a lady on the bed. I thought for a moment we would be matched to our own partner but soon realized that another guy was just brought over to Nikki and had begun to caress her body. I was then taken over to a petite mid-30s blonde, who was sitting three spots over from my wife. As I walked up, she began caressing my throbbing cock through my tuxedo pants. It was only a matter of minutes before Nikki had the guy's cock in her mouth and was sucking him off like she hadn't eaten in a week. The blonde in front of me was stroking my cock with her hand, so I gently put my hand on the back of her head and guided my cock into her warm mouth and slowly began to fuck her face while I watched Nikki devour what looked like an over-9-inch-cock. After about ten minutes, others were allowed to join in who had been watching and it was at that point it pretty much became an orgy.
Nikki had rolled over and was licking the Spaniard MILF's pussy from dinner (with a manicured landing strip) while getting her tight pussy fucked from behind. I couldn't hold out any longer and filled the blonde's mouth with my own cum. I wish we had more space to add more details, but let's just say we had one of the best experiences of our lives. Nikki must have had eight or nine orgasms, took her fill of masked stranger's cocks (multiple at once), and finished herself off by masturbating to a squirting convulsion right in the center of everyone. Now, who wants to join us for the next ceremony?

This story was submitted by one of our members to the Wife Swapping Stories Erotic Writing Contest. SDC announced the winner of this contest in September 2021. Our editor made minor adjustments to this story for length and clarity.