The Sexiest Black Friday 2021 Deals are Here!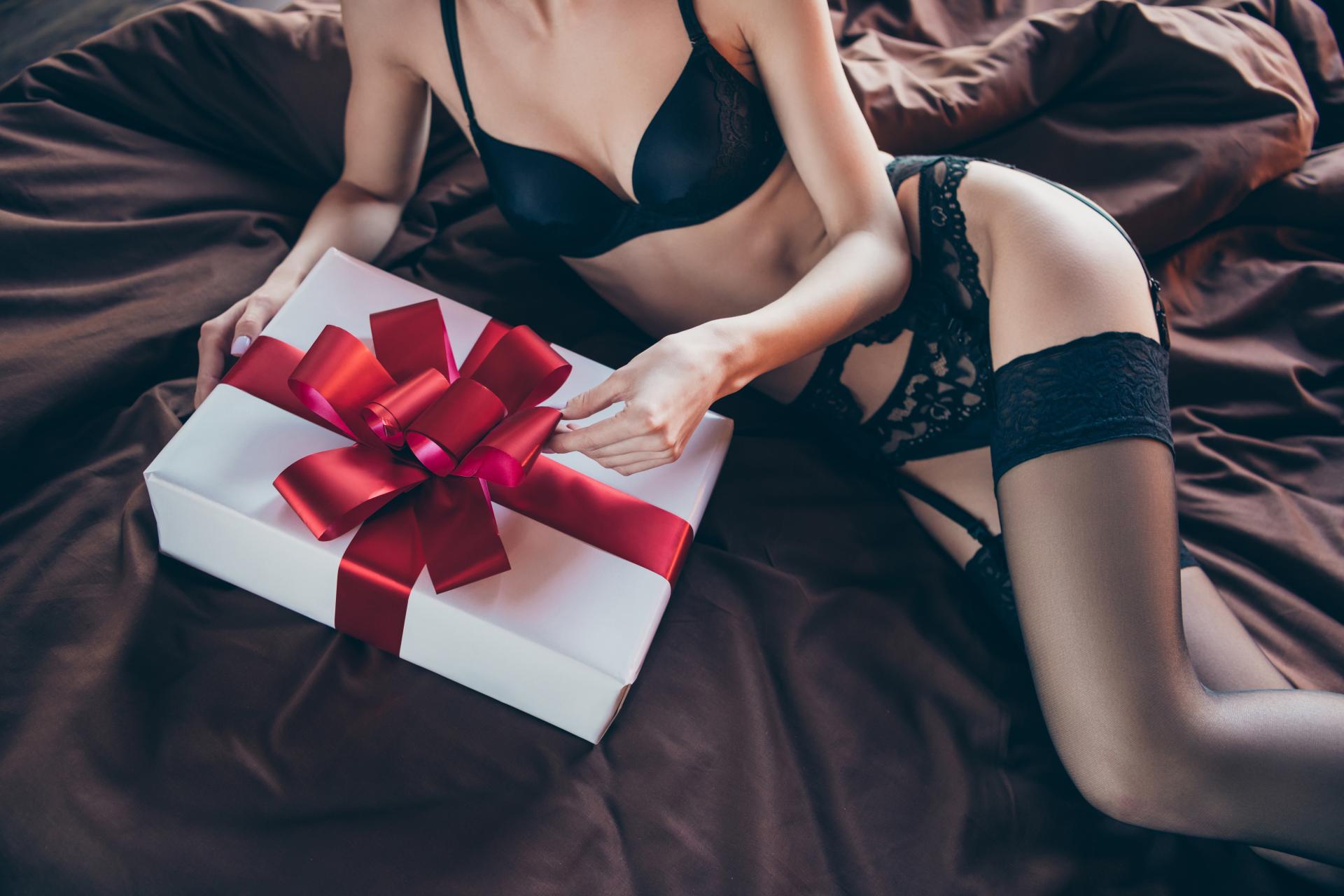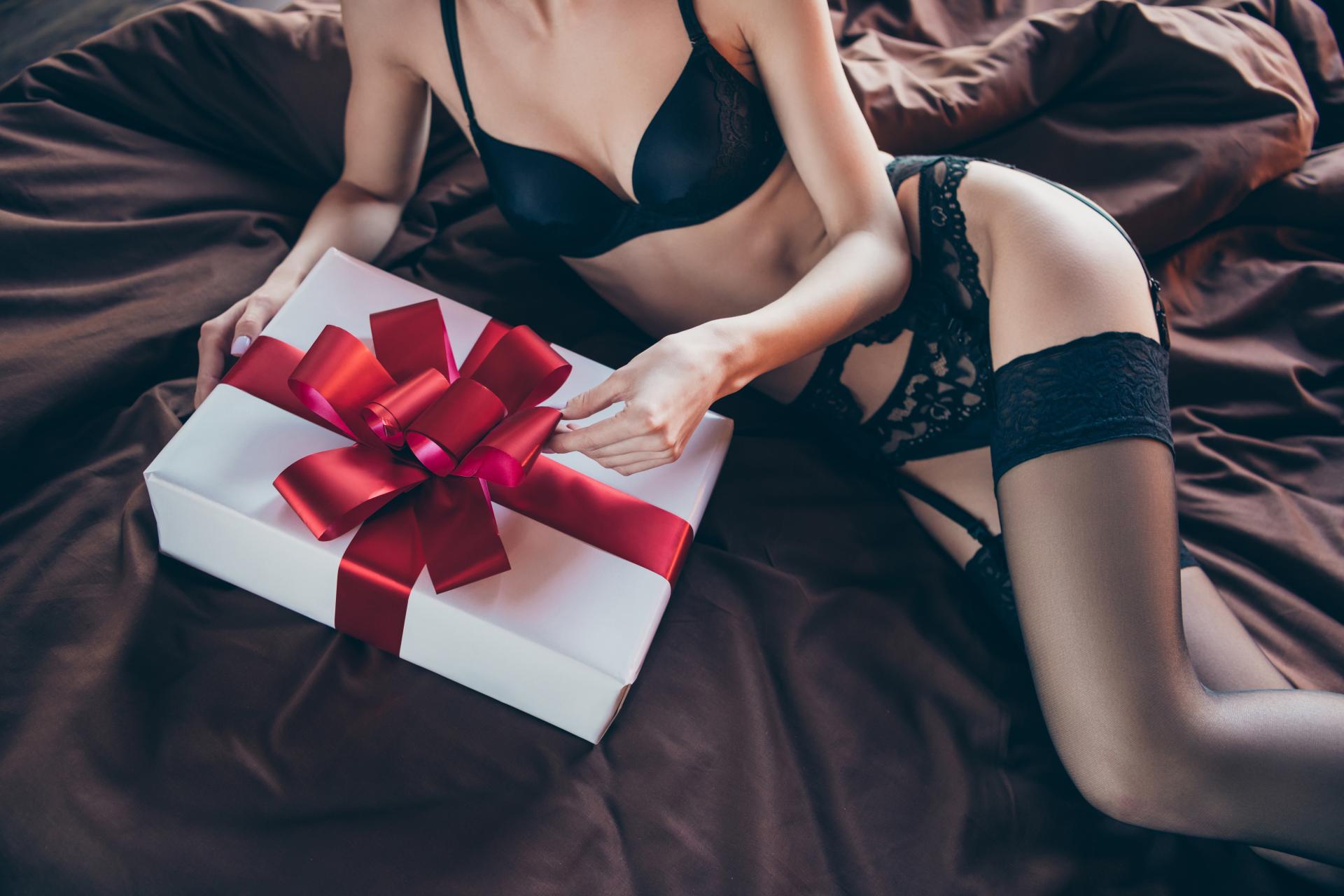 SDC has the SEXIEST Black Friday deals to help you get a head start on your naughtiest holiday shopping!
Black Friday 2021 is happening on November 26, and that's here before you know it! If you crave a thrilling, deal-hunting experience for the finer things in life that involve your sexier side, check below for a jump-start on your sexy holiday shopping with whopping discounts and significant offers.
Whether you are in the market for the latest trends in bedroom must-haves or wish to surprise your other half with the sexiest lace lingerie — perhaps a leather or latex set — or just wish to browse some naughty or saucy gift ideas, SDC's Black Friday Deals leads the way!
If you're already more stocked than a toy shop, then why not share and explore new sexperiences with your partner(s) with gifts of the mind and heart instead? Treat yourselves to a stay at a lifestyle resort, or book a come-hither session with a renowned sexologist to help reignite your passion and learn hot new skills in the bedroom. Talk about a gift that keeps on giving! We've got you covered with awesome offers from top sex experts with SDC members in mind.
Not a member yet? No worries, simply click here to get your profile up and running to find new friends for the hottest hookups and experiences!
MysteryVibe: $25 off Crescendo
Stop Looking — We've Found Your Unicorn
 
The vibrator that works for every body is not mythology, but it does feel like magic. Bring home the only unicorn you'll ever need: Crescendo — the bendable smart vibrator. Designed to mimic your finders, with the endurance of a machine, Crescendo will never tire of making you orgasm. Award-winning versatility means spot-on stimulation to every erogenous zone: G-spot, A-spot, P-spot (even spots you didn't know existed!). 6x powerful motors and 16 vibration intensities give you more ways to play than the Kama Sutra. And it's 100% waterproof, which means get as wet and wild as you desire! You + Your Partner + Crescendo = Best Threesome Ever.
 
Don't wait! Save 25% on Crescendo in MysteryVibe's early Black Friday sale from now to November 9th, 2021.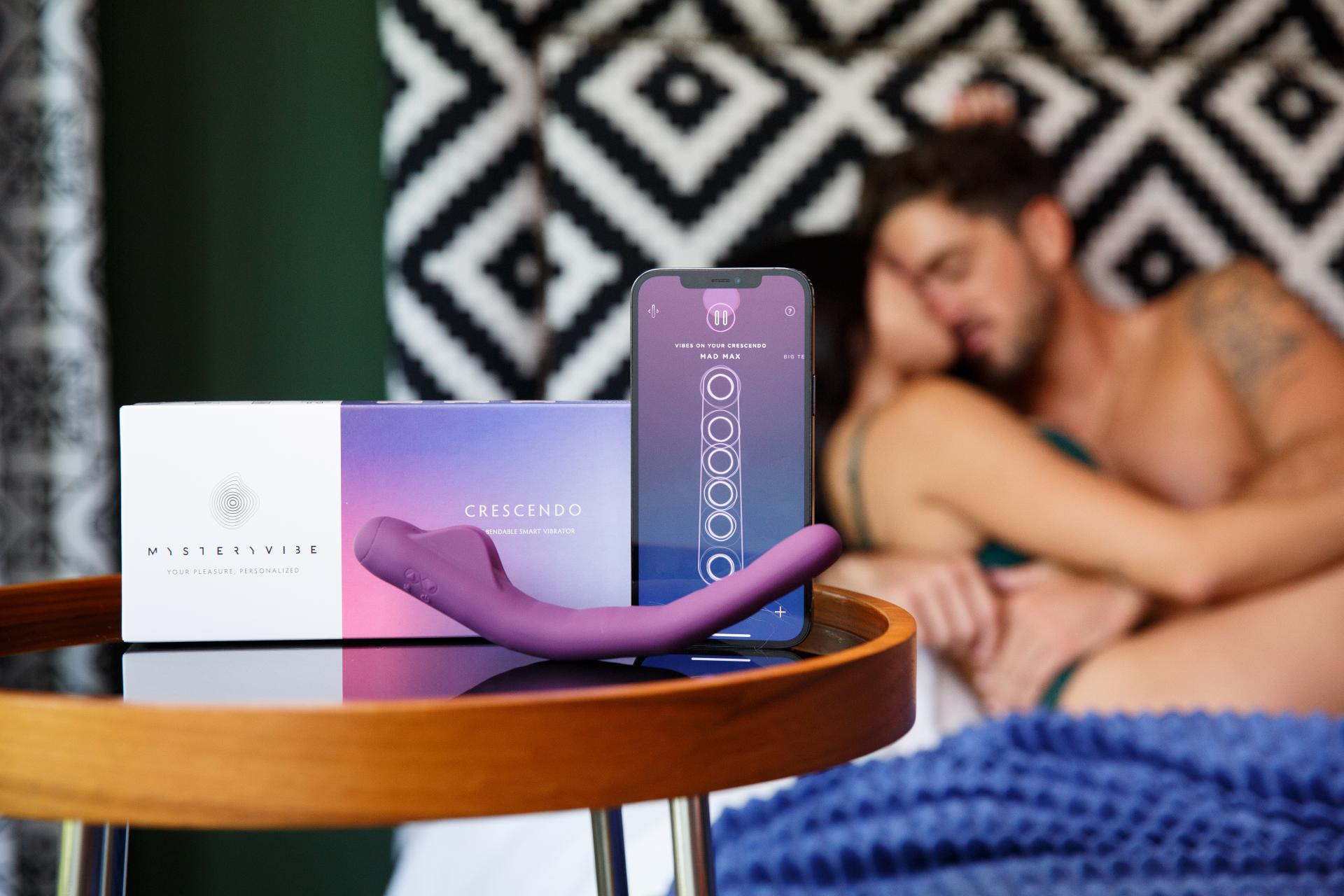 VoyeurX: 40% Discount on Lingerie Set "Eternity"
Add a touch of fetish to your lingerie collection with the ultra-sexy Eternity Leatherlook Lingerie Set during VoyeurX's Black Friday Special!

SDC members* will receive a 40% discount (from €98,00 to €59,00) on the Eternity Lingerie Set — but this offer is valid on Black Friday only, so don't forget to stop back here on November 26th, 2021, and take advantage of this amazing deal!
*Voyeur X ships to The Netherlands, Belgium, Germany, Austria, Luxemburg, France, Denmark, Portugal, Italy & Spain.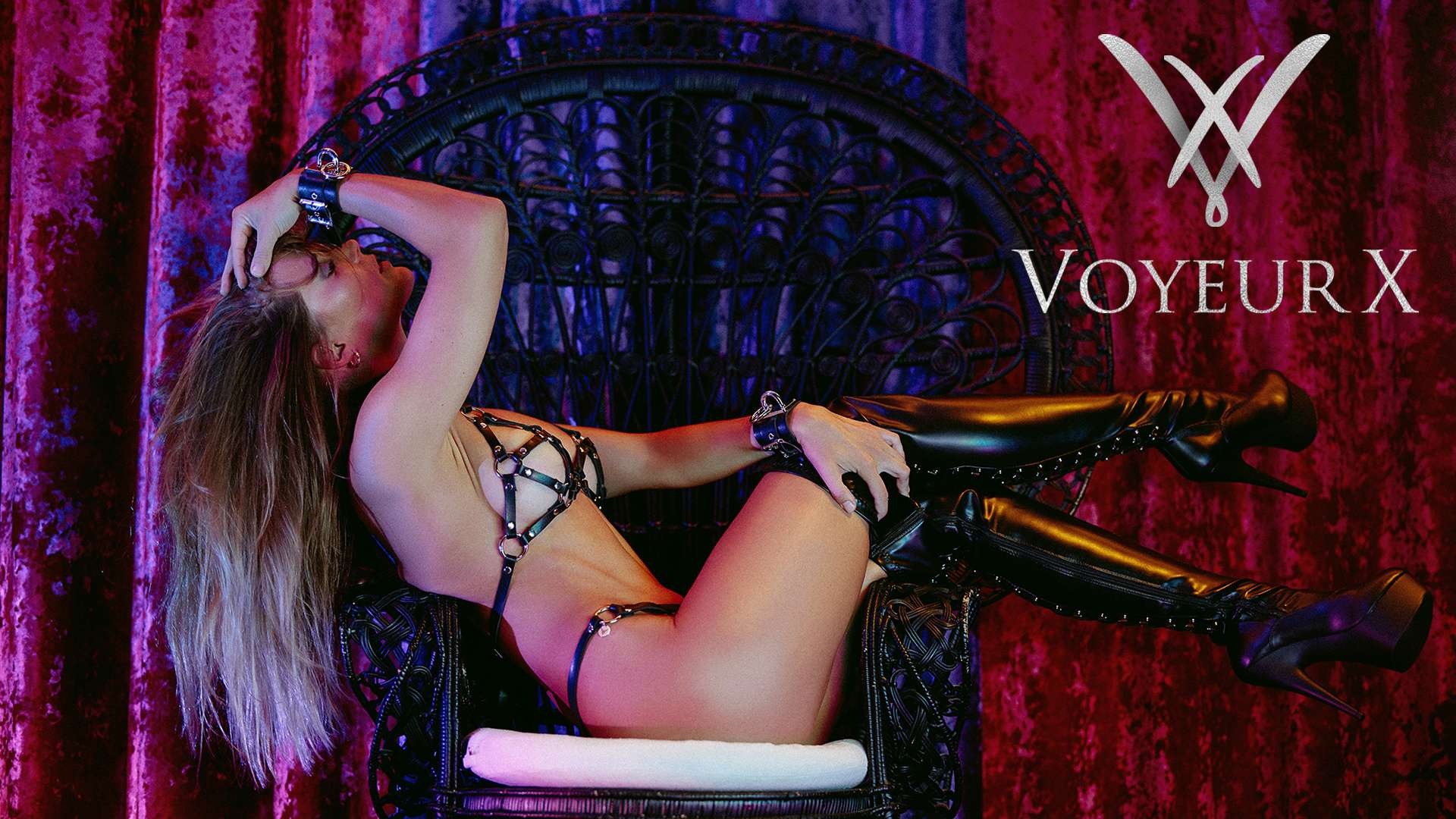 Devious Pleasure: 25% Off Adult Toys
Devious Pleasure strives to provide unique, top-quality toys — no matter if they manufacture them in-house or have them manufactured for them. They have rotating featured items and completely original signature items. So, check back often for new items and closeouts of previously-featured toys. Devious Pleasure is a young company that can react to the changing landscape of adult toys, so if you have a toy you are looking for — or an idea for one — let them know, and they'll try to get it or manufacture it for you.
Devious Pleasure is offering 25% off to each SDC member (excluding Shibari Rope) with the code SDC25 for Black Friday 2021 during the entire month of November!

Dr Cari Oneal: 50% Off Squirting Orgasms Masterclass
Nothing says "Happy Holidays" quite like giving a gift that will provide you and your's with years of intimate sexual pleasure. For a limited time, Dr. Cari Oneal is offering her Masterclass on Squirting Orgasms at a major discount.
Women who squirt tend to be multi-orgasmic and experience greater pleasure than their non-squirting counterparts. Plus, let's be honest, Squirting is sexy for everyone involved.
The great news? This type of orgasm is available to EVERYONE with a vulva — you just need the right knowledge, practice, and permission. 
Sign up for your virtual seat at the Squirting Orgasms Masterclass between November 1 & December 2, 2021, @ 11:59 pm PST, and receive 50% with the promo code BLACKFRIDAY!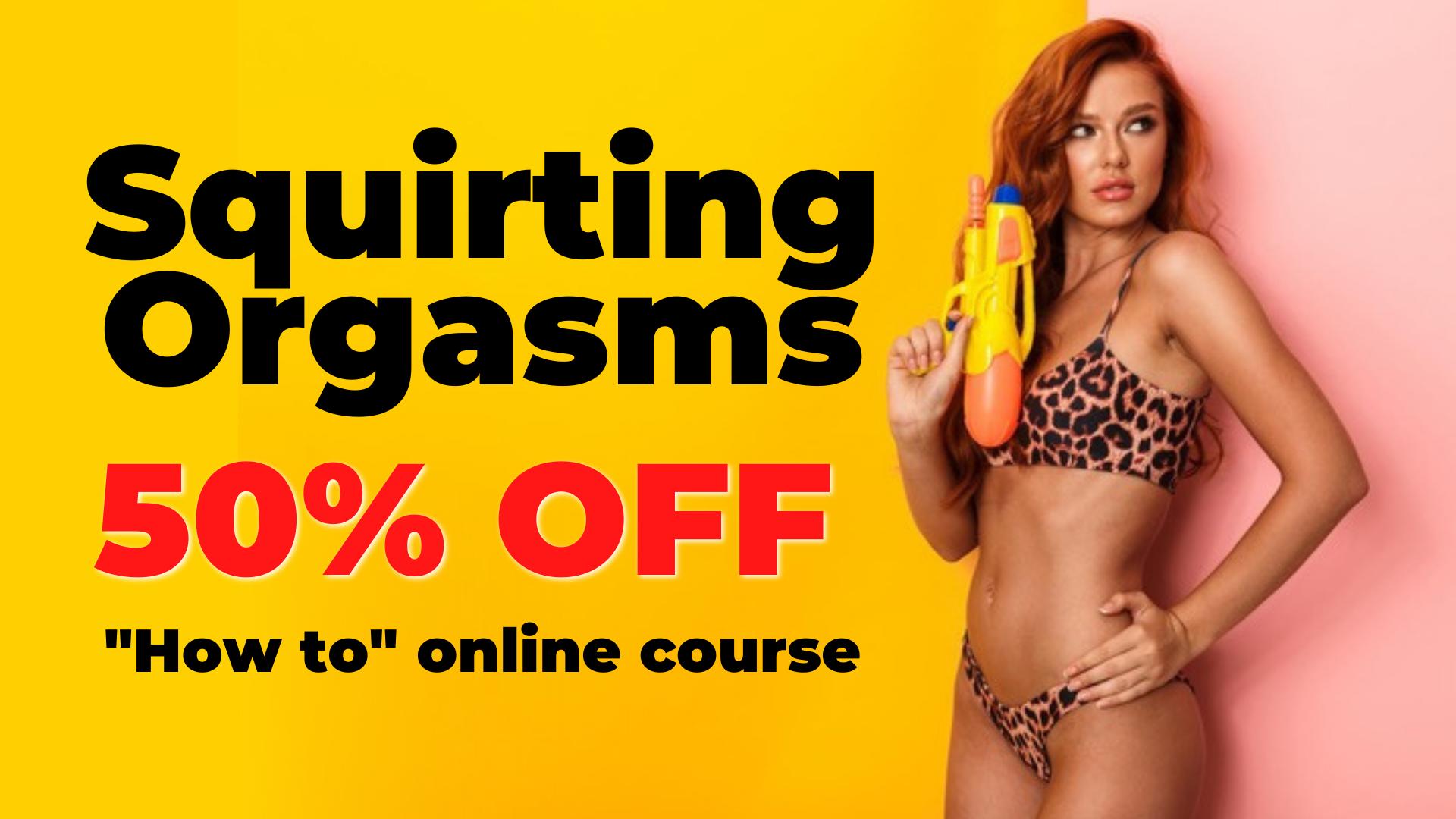 Rooftop Resort: $199*/Night Thanksgiving Stay in Naughty Mermaid Suite
Thanksgiving Couple's Getaway Special @ Rooftop Resort – Thursday and Friday, November 25th and 26th.
Stay in our brand new Naughty Mermaid Suite for just $199* per night. 
(Regular $389 per night for a holiday weekend, saving $190 per night.) 
Start your holiday weekend at the Rooftop Resort and enjoy this private Studio Swing Suite and all hotel amenities.
*Tax and resort fee apply
Call (954) 925-0301 and mention SDC Promo Code: SDCBlackFridayDeal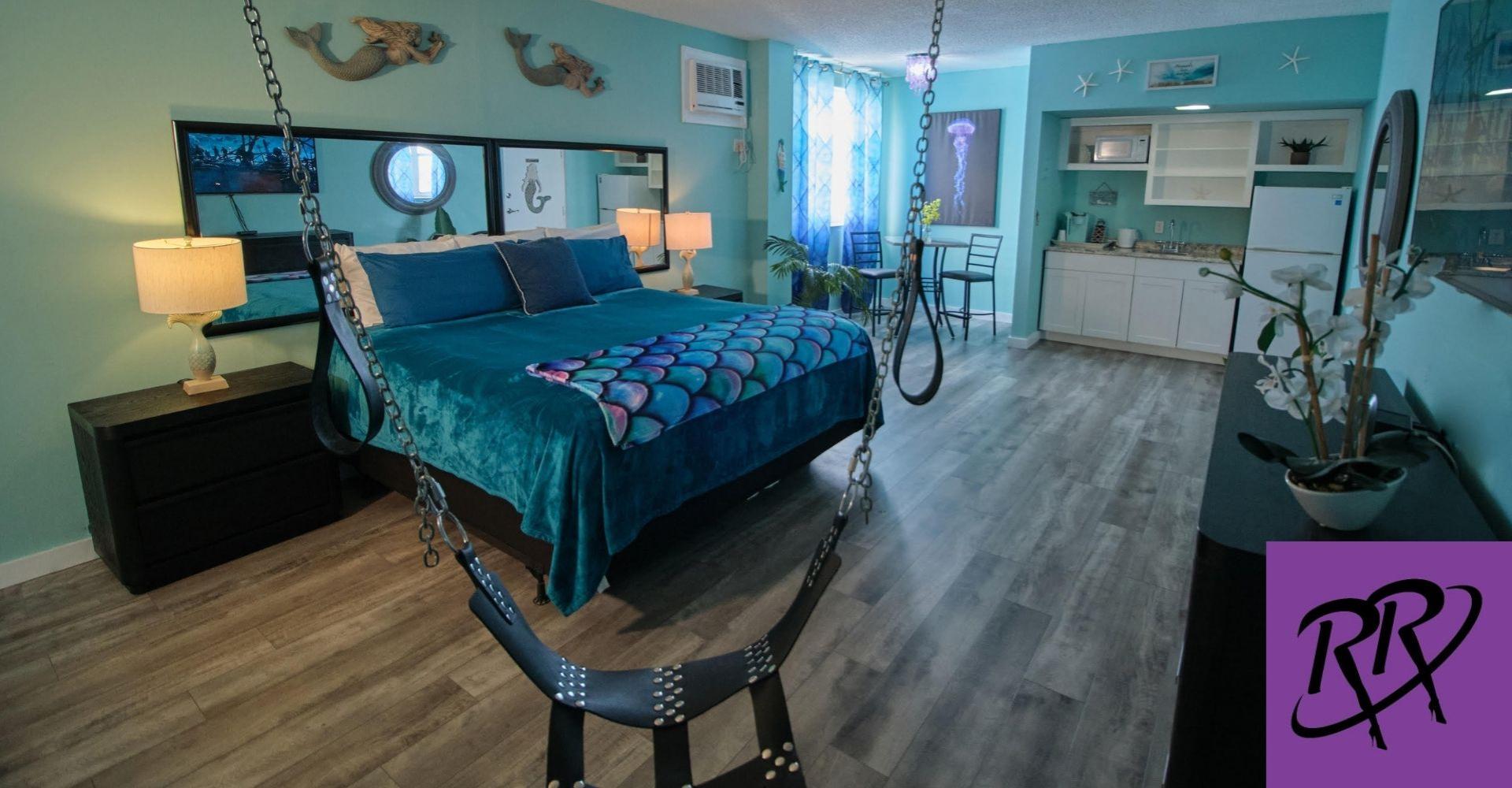 SDC Shop: 25% Discount!*
During the entire week of Black Friday, all of our SDC members get a whopping 25% discount on orders! 
Shop for your SDC hoody, t-shirt, bathing suits, gadgets, and the sexiest toys on www.sdcshop.com! Just add code BLACKFRIDAYSDC to redeem your 25% discount between November 22 and 28, 2021.
*Offer does not include the Love Botz or BDSM furniture.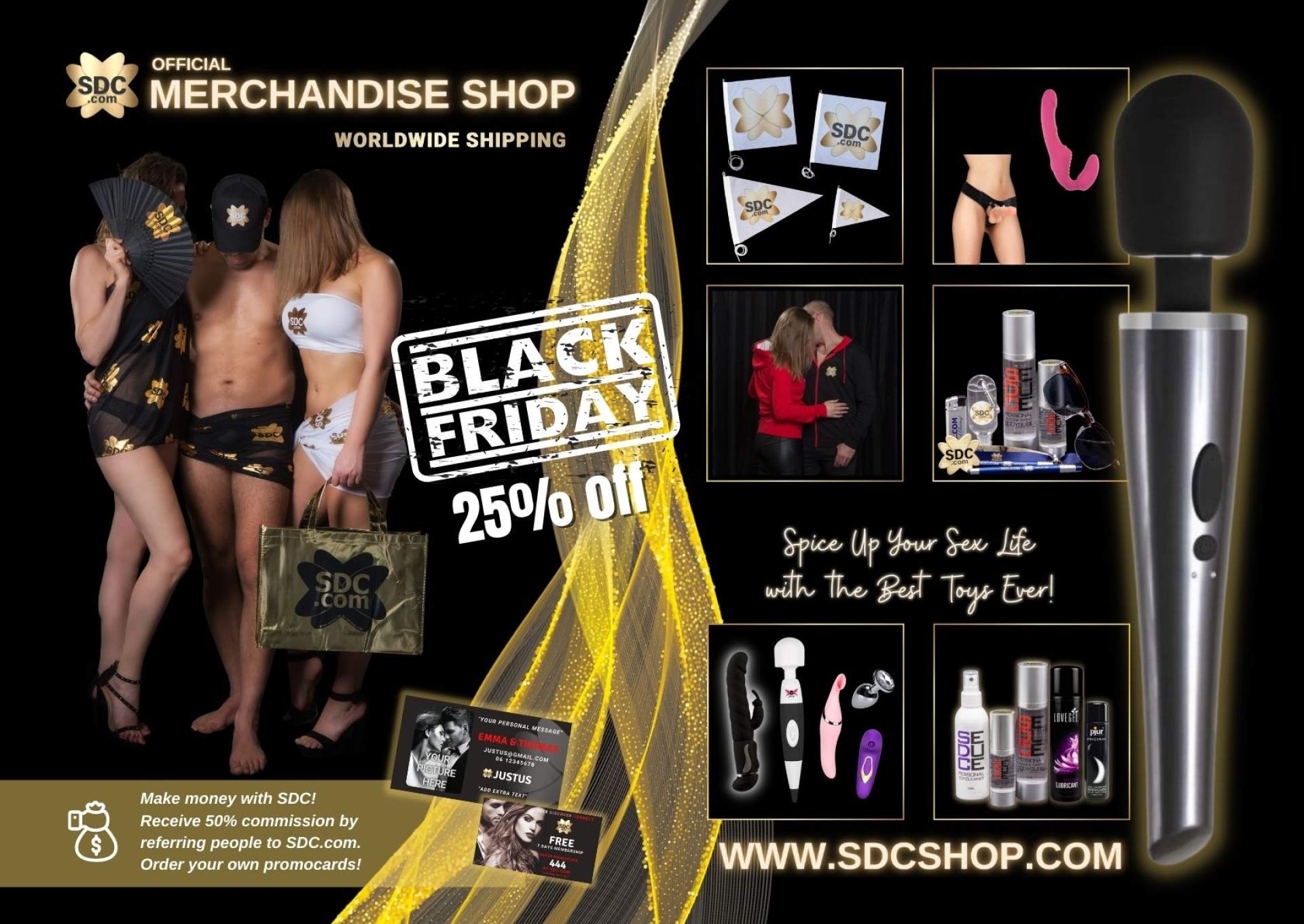 Lexi Sylver: Free Shipping, Free Gifts, & a Gift Card!*
Explore your Lexuality ALL through November, with special deals EXCLUSIVELY for SDC members (and your friends and lovers, too, because we all love to share, don't we?)! 
Enjoy Free Shipping on orders $59 or more, PLUS get a Free Gift on orders $99 and up, PLUS get a bonus $10 Lexi Sylver Gift Card when you spend $149 or more! The more you spend, the more you'll save (and receive!)... and when it comes to pleasure, it truly is the gift that keeps on giving... and coming... 
Shop Lexi Sylver's selection of couples' sex toys, naughty games, BDSM accessories, and more pleasure items now!
Get the full sale details at LexiSylver.com/SDC.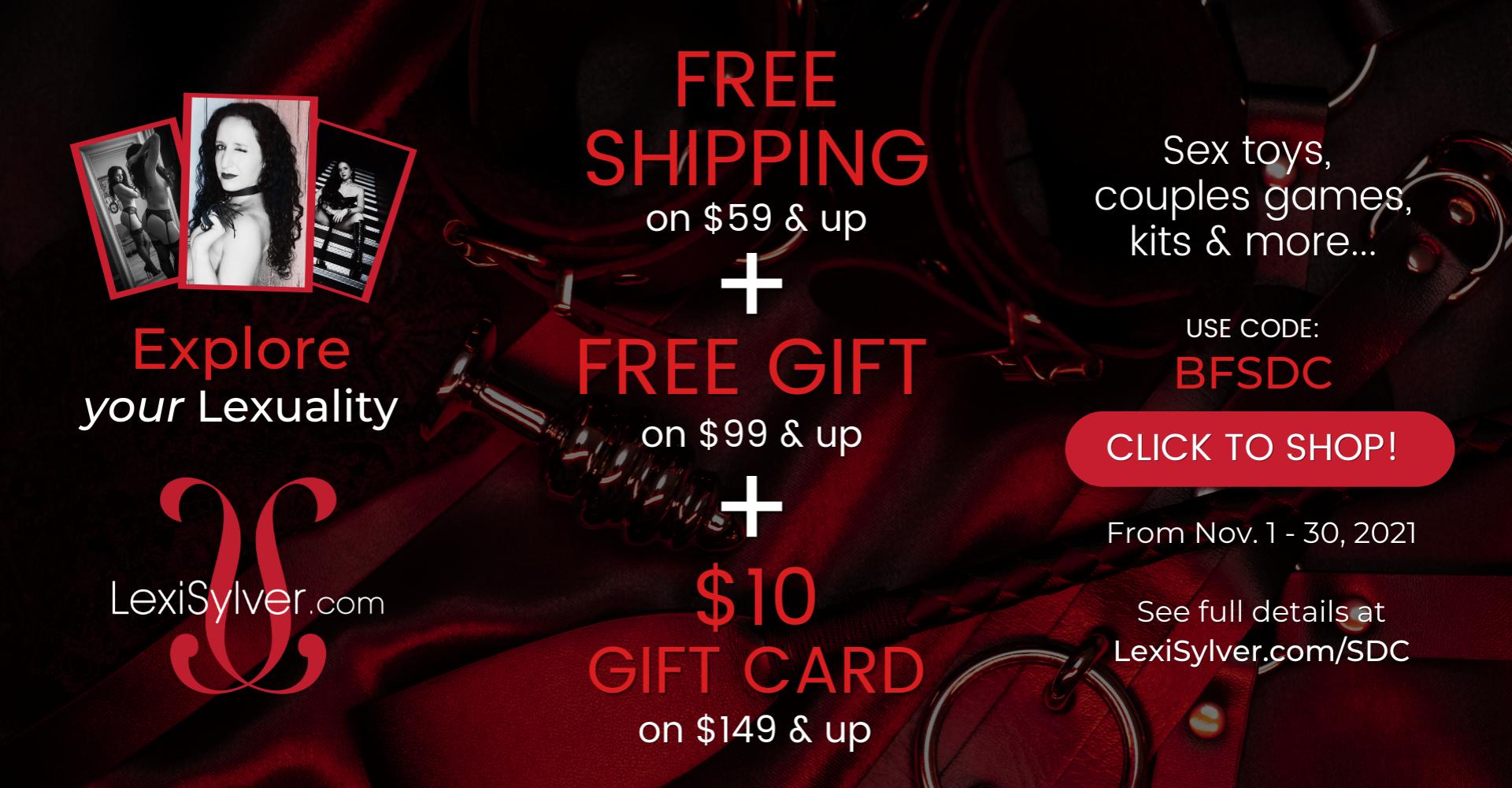 *Use code BFSDC on LexiSylver.com to claim this deal. Amounts shown in $USD, before applicable taxes and S&H. USA and Canada orders only. Cannot be combined with other discounts or promo codes. Full details at LexiSylver.com/SDC. Offer available from November 1st through November 30th, 2021.
Dr. Whittard's New Book, The Open Conversations Discount
Save 3 Euros now through December 15th on your copy of Open: Conversations for People Considering an Open Relationship by James Whittard!

What if in one afternoon, you and your partner can learn the conversations you need to have in order to build a healthy open relationship, without the fears of jealousy or secrecy driving you apart? That's exactly what OPEN can do for you! Dr. James Whittard is a PhD professor in the social sciences, and he's had two open marriages collectively spanning 25 years. His book, Open, is a set of stories, tools, questions, and conversations that you can use in order to build an amazing open relationship with your partner while remaining committed to each other.
Give each other the gift of emotionally-intelligent conversations about ethical non-monogamy, and make 2022 the year you both lean into the open lifestyle. Now priced from 13 to 10 Euros for SDC shoppers until December 15th!
Shop for the offer at www.theopenconversations.com. No code needed! Just be sure to buy from the link here for the discount. This book offer is good now through December 15, 2021, so shop now!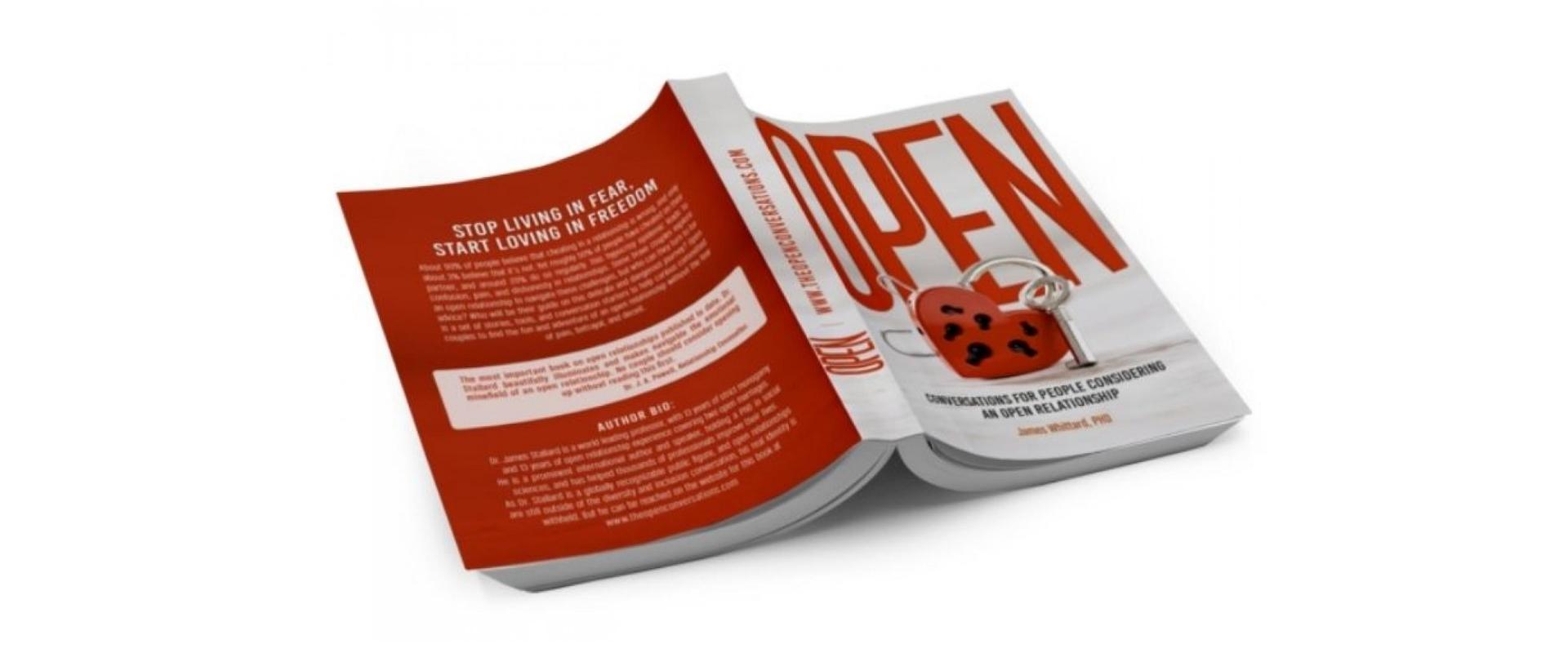 Great Deals, Right?! Get a Head Start NOW on Your Sexy Holiday Shopping!
One of the best benefits about shopping with SDC is that you don't have to wake up at dawn or face the crowds on the 26th of November to take full advantage of these awesome promotions! If you're enticed by any of the deals above, act quickly because they're only around between now and November 26!
Don't miss out on all the latest promotions — join the SDC community today to stay up-to-date and connected with swingers like you!
We personally know and vet all of our retailers and partners and are in direct contact with them, so you can be sure your shopping is safe. If you're a partner with SDC (or wish to be!) and are missing your sexy deal for our members on this page, it's not too late! Simply click here to get in touch with our dedicated Black Friday team.


Happy Shopping from all of us at SDC.com!