Tales of the Fox in Vegas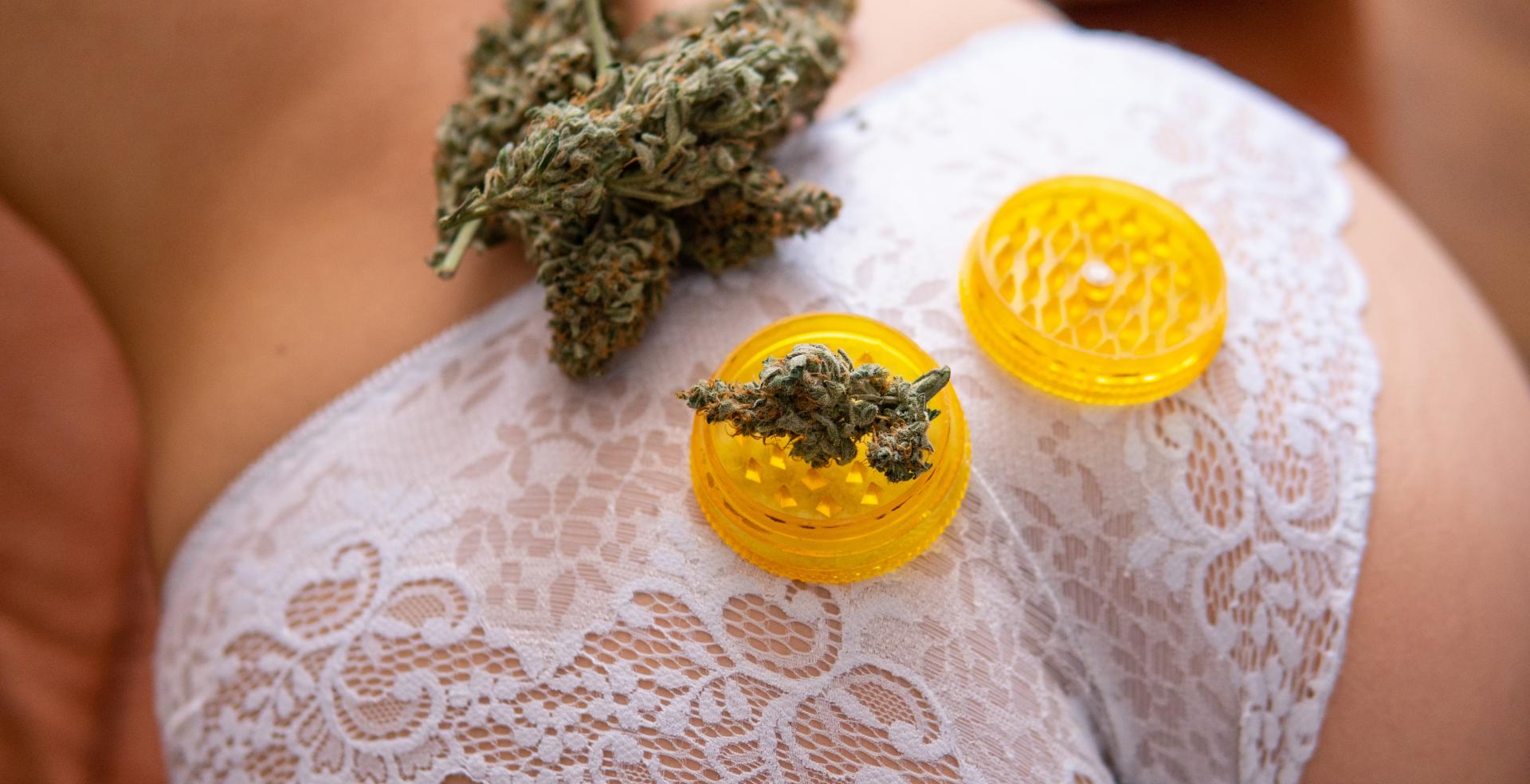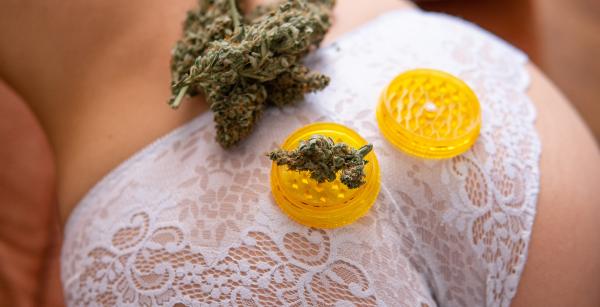 Foxy walks us through a weekend in her life as a model, ambassador, and sales rep in the alcohol, cannabis, and sex industries.
Hi there! I'm Foxy, and I'll be your pleasure coordinator for the weekend. If you're spending a weekend with me, you are likely to get stoned, laid, and hopefully, even paid. This is fox life. And I invite you to follow me down the fox hole for a peek into some of the world's sexiest and stoniest adventures.
About Foxy
Hustler. Model. Brand Rep.
My day to day life is nothing less than fun. I spend most of my time educating people about really cool products, people, or destinations grown-ups can enjoy. If you are looking for 21+ recreational fun, I probably have something foxy for you in my inventory.
I have found a really harmonious balance between work, play, and fun. I am a model, ambassador, sales rep for products in the alcohol, cannabis, and sex industries. My sales kit includes anything from wholesale condoms and lube to cannabis-infused products, designer joint wraps, wine, etc.
I love what I do. I used to rep items such as kitchenware, candles, soap, solar panels, but the porn convention is a whole hell of a lot more fun than the Home & Garden show. I love learning about products and experiences that enhance exploration within oneself or with a partner. Life is better sexier. Foxier. And beyond.
I started this gig as a webcam model...
I once had a conversation with a co-worker about making videos on the internet with a bag over my head for money. I can't remember whose idea it was at the time, but I know the desperation of that conversation came from sheer boredom and the need to make money.
This conversation stuck in my head years later. For over a decade, I worked from 9am – 5pm. I was expected to go to the office. Remain in the same city. Follow protocol and appropriate dress codes... But life was made for glitter.
Is it like… the ostrich effect? If you don't see my face, did I really even do it? If you can't actually identify my legal name with my stage name, does it really count? I'm already sending half my friends nude pictures of me anyways, and spend most of my nights on the internet chatting with strange men that I never meet anyways… Why are we taught that we should do these things for free rather than feeling empowered by making money doing something we find enjoyment out of?
There wasn't a lot of guidance available on getting into the sex industry. Most of the advice I sought was received with "don't." Friends, partners, associates — there were not many people in my life encouraging me to embody my sexuality and make a career out of it.
I had to make new friends. Surround myself with new pastures. I'm really thankful for the good ones that have encouraged and loved me no matter what along the way. I think one of the most important things to find is your people. Keep the people that support you — no matter the journey.
The Fox Den is a sex-positive, cannabis-friendly community! We are a community of women living sex-positive and cannabis-friendly lives (and those that don't but support our choices). Learn more at thefox-den.com.
What I didn't know...
Diving into the sex industry would be a crash course on entrepreneurialism, consent, safety, self-love, and communication. Three years later, I embark on another year of adult adventures, meeting some of the most innovative and pleasurable products out there on the market.
Foxy's Tale: Erotica Las Vegas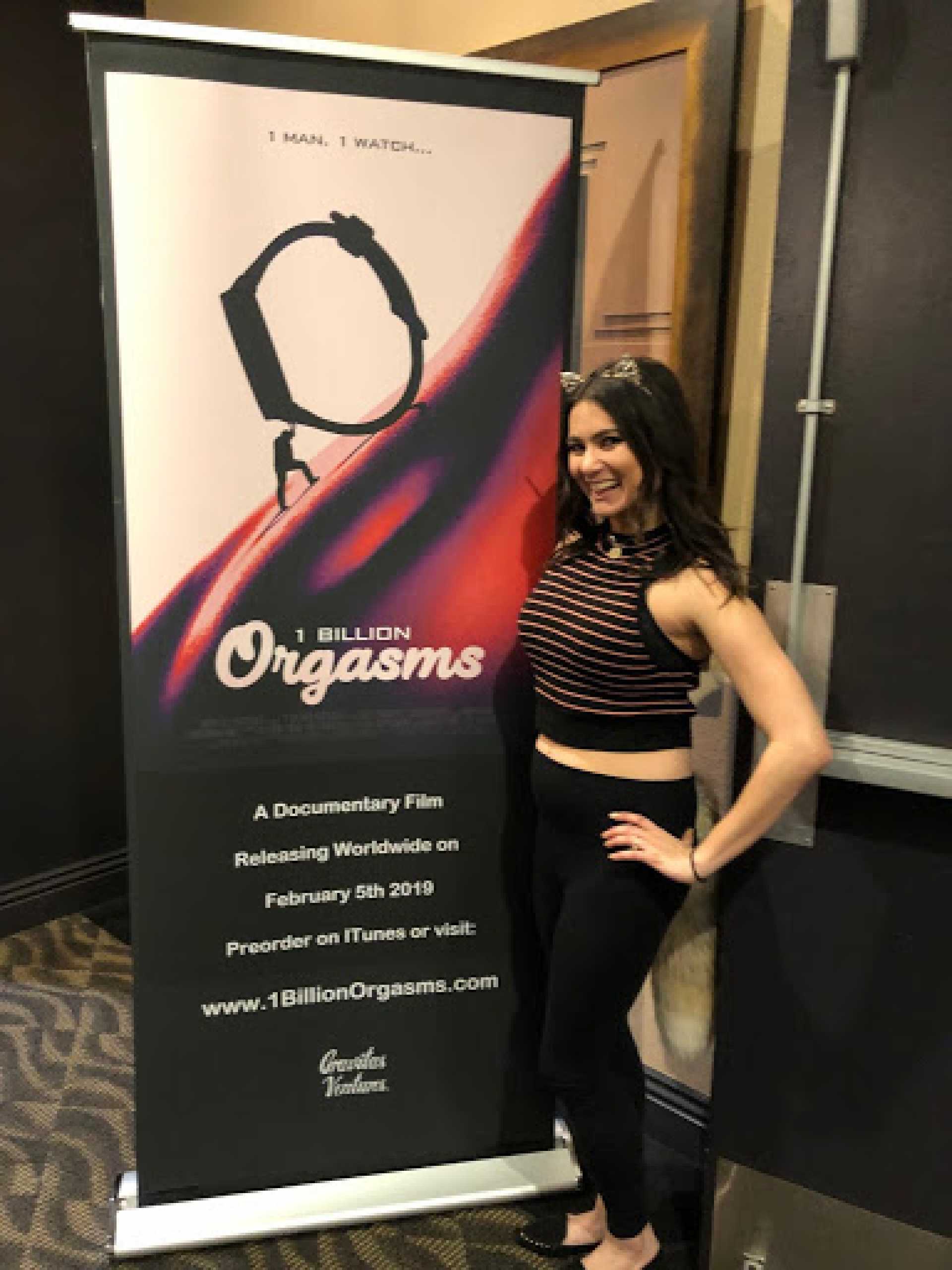 My first stop of the year — Las Vegas, baby. The lights are brighter here, and the city never sleeps. This will be my third adult entertainment week in the City of Las Vegas, and I can't wait to explore yet another Foxhole. Erotica Vegas is a lifestyle party held during Adult Entertainment week with Menage Life and Purrfect LV.
My first stop in town… The dispo (dispensary) and CVS for water (both regular and coconut), and snacks.
This is a great time of year to be in Las Vegas for a lifestyle party. Erotica is hosted across the street from the Hard Rock Hotel at a neighboring resort. This was one of the first lifestyle events I EVER attended (3 years ago). It was one of the best times I ever had in my life. I spent the day running around the AVN Convention across the street as an MFC model, meeting sexy new industry friends, then heading back to the hotel across the street for a night full of dancing, sexy couples, and private late-night afterparties.
Cannabis in Las Vegas
Cannabis is legal, both medically and recreationally, in the State of Nevada. Medical marijuana was officially legalized in 2001, while recreational marijuana became legal for use on January 1, 2017.
Like anything Las Vegas, the dispensaries in Vegas boast a special flare of glam and style. The easiest way for me to describe walking into MedMen for any newcomer… This place is basically the Apple store of pot. Uniformed budtenders check you in with a smile, then direct you to the aisles of cannabis products sprawled across the showroom floor. Each item is designated its own individual iPad, explaining potency, strains, effects, and pricing.
A plethora of products are available for purchase. Rose gold packaged cartridges. Sweet and sour gummy bears. Strain-specific THC-infused hard candies. Once you make your selections, you wait for the budtender to arrange your items in an "exit bag," before paying cash or debit card.
Boujee. The best part about Las Vegas dispensaries: they're open 24 hours a day. Viva Las Vegas, baby.
My friends on the road...
I make all kinds of Foxy friends out on the road. Creators. Inventors. Visionaries, Ron Jeremy (more on this later…) I am always in such admiration of the people I meet. People who were brave enough to break the mold, take the mold, and make it their mold. Living in a space where most the people I meet are fully-expressed — makes for sunnier mornings and better rest at night.
This is the sexiest time of year in Las Vegas. The city is full of celebrities, porn stars, producers, directors… all celebrating another year of Erotic achievements. The Hard Rock Hotel has hosted the AVN Awards and Convention in Las Vegas for the last four years. The floor is covered with cam models, adult entertainment celebrities, and innovative sex products guaranteed to set the standard for the year.
Time to Squirt
Aaron Headly is on a MISSION to cause 1 billion orgasms with his creation "Time to Squirt." The watch measures and matches the algorithm of your wrist (in action), giving you the red light, yellow light, green light instruction on how to make a woman squirt.
Promescent: Keeping things wet, safe and 64% longer-lasting
Promescent kept us safe and wet this weekend, providing us with condoms, lube, and delay spray (to keep the party going!). Their delay spray helps make love last up to 64% longer (which is why it's GREAT for lifestyle parties).
Bad Dragon
Bad Dragon offers a variety of products to keep things interesting in the bedroom. One of the favorites I see across guests... "Cum Lube." This lube looks just like they call it — cum. It's creamy consistency and texture is similar to that of semen or sperm, making it great for the bedroom or roleplay. (This is one of my favorite lubes to make content with!)
Hustler Hollywood
Hustler Hollywood has retail locations across the country and online, featuring a number of products and apparel to spice up the bedroom. I have worked with their different teams across the US and am always greeted by their friendly and knowledgeable ambassadors. 
Taylor & Gabe from Sexxxperience
This was a really groovy couple I connected with during this event. Some of you may have already seen them in previous issues of ASN Lifestyle Magazine (December 2019 Issue… Such a foxy holiday set!). But for those who have not, they are a foxy Hotwife couple documenting their adventures in their books and online. It was great connecting with them and listening to some of their adventures and stories as a hotwife couple.
Endgrain Intimates
Beautiful handmade BDSM pieces: paddles, handcuffs, furniture. Really q.
Classroom & Instructors
Something at Erotica this year were classrooms and discussion panels during the daytime hours. Classes started around 10am each morning, beginning the day with classes like sensual yoga, conscious burlesque, and acro shibari yoga. Classrooms covered a variety of topics… Hotwifing 101, Handling Jealousy, Life as a Sex Worker, Polyamory 101.
I went to the Acro-shibari class Saturday morning, partnering up with a couple I had never met before. They said it was their first time ever at a lifestyle event. They said they were having a great time and seemed very connected as they let me join them in practice. 
There was a daily "sex and coffee" conversation, a basic check-in each day with Dr. Cari O'Neal, sex therapist. This was just an open and general conversation on how everyone was feeling. What was everyone experiencing? Was there anything that could be eased with open conversation, question-and-answer?
I enjoy conversations like these. It's awesome when a group of people can get in a room and talk about sex. Everything they want to know, in front of a group of peers open and willing enough to share with one another. That's how connections are made.
Performances, Nightlife, and Entertainment
Las Vegas is never short of a great show. World-class music, nightlife, and entertainment, generally just steps from your hotel room. Each night at Erotica, guests are dazzled by some kind of show. Burlesque, fetish performances, showgirls.
Ron Jeremy
The first time I spoke with Ron Jeremy, I was looking for an alternative venue for Menage Life's Worlds Biggest Orgy attempt. I got his number from a director I was working with, who told me if I called Ron, he would give me the number to Dennis Hoff, the owner of the Bunny Ranch near Las Vegas. Ron was super friendly and down to help the cause. He gave me the number. The Bunny Ranch logistically didn't work out, but I had Ron's number saved in my phone because of it. He even left a couple of voicemails to check on how the planning was coming along, which I keep in my phone to this day.
The next time I encountered Ron was at the hotel Erotica is hosted in….(not this year, but the year before — after the orgy…) He was standing at the front desk showing guests the "Key to Las Vegas'' that had been gifted to him. During the week, you would catch him in the lobby, taking pictures and conversing with guests. This time, I got to introduce myself in person.
Three years later, Ron shows up again... on stage… at Erotica Vegas. He is presenting an award with Dante the Comic from Last Comic Standing. He definitely has a certain shine in his smile when he hops on stage and gets to be a part of the show. It's pretty cool calling Ron Jeremy a familiar face.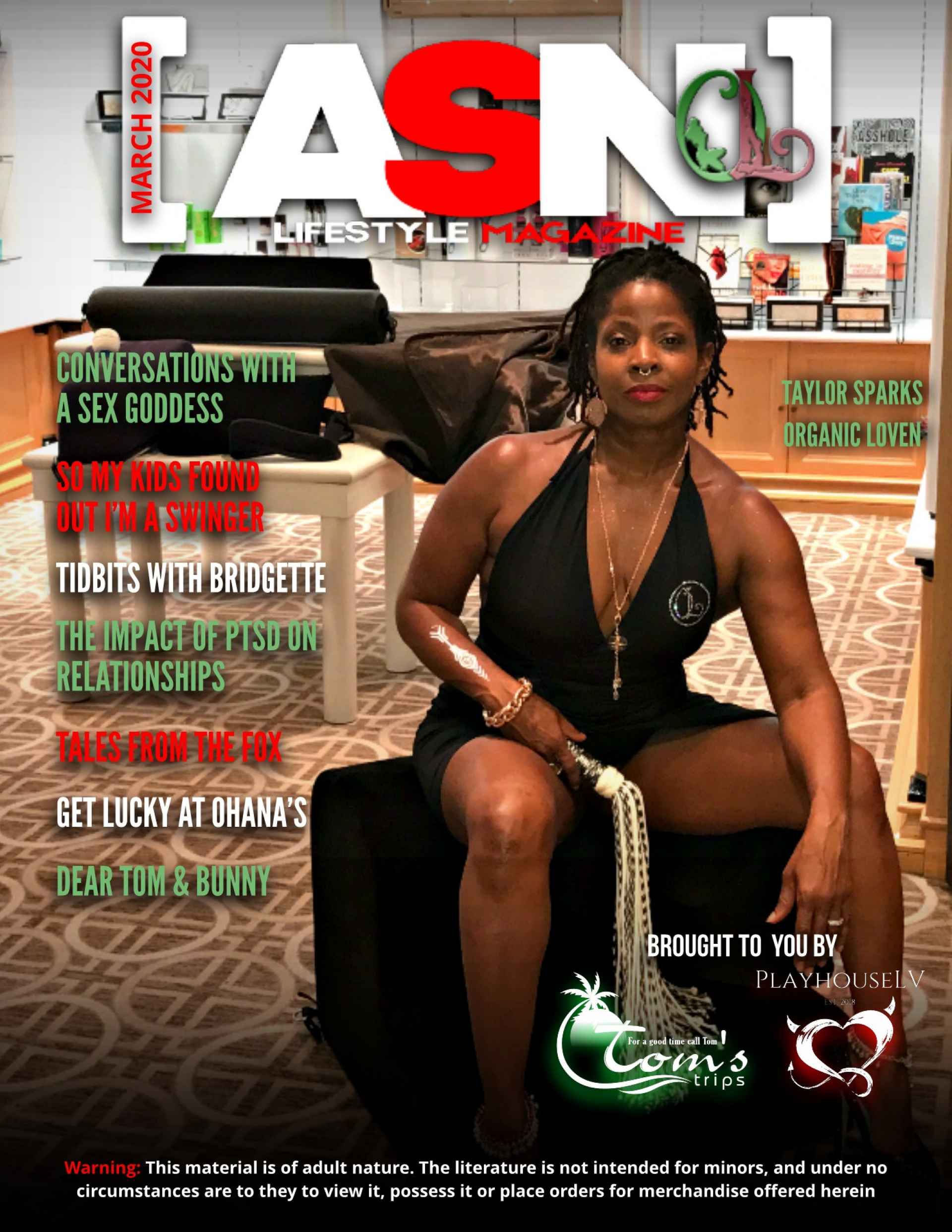 This article originally appeared in the March 2020 issue of ASN Lifestyle Magazine.