What's the Deal with Butt Plugs Anyway?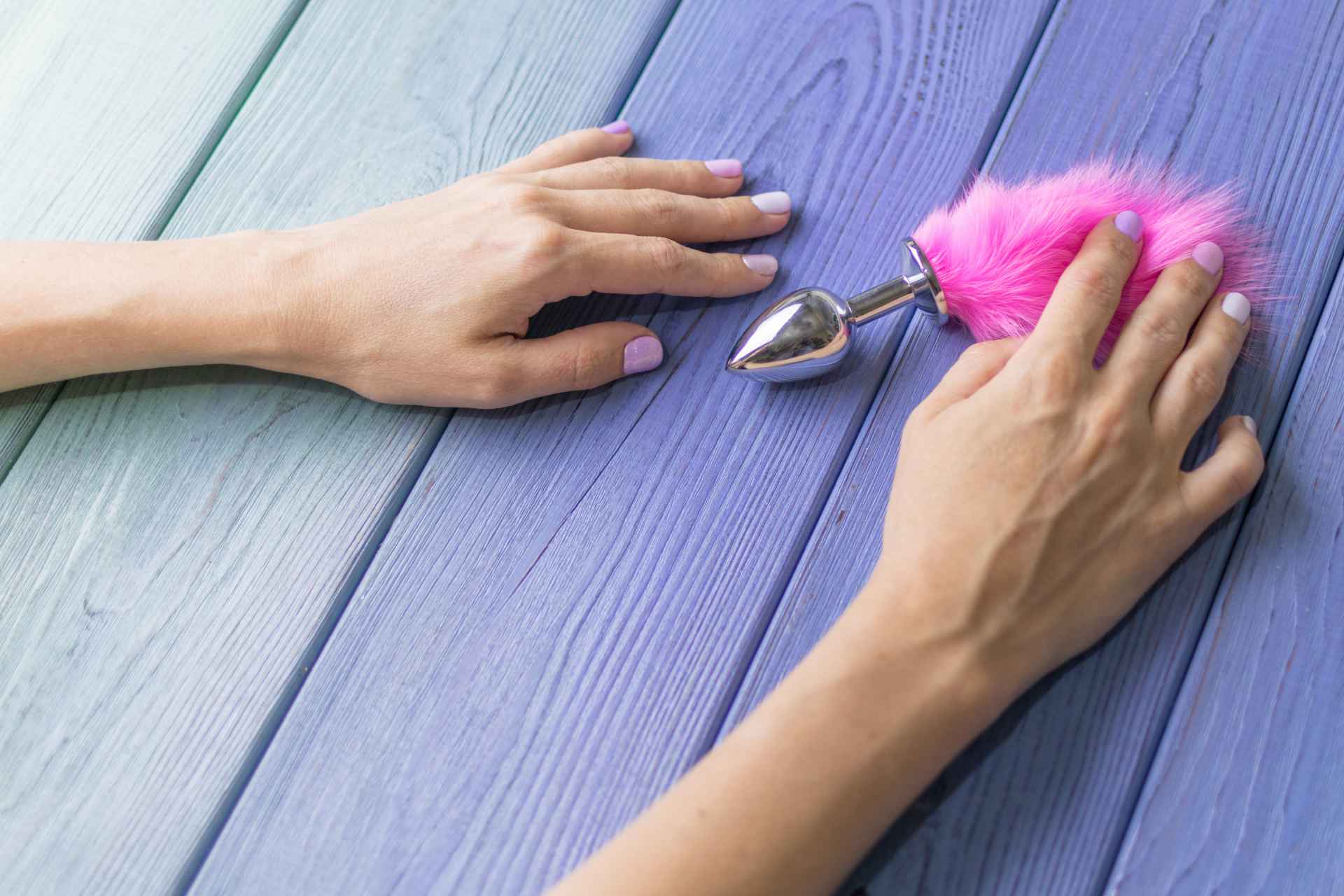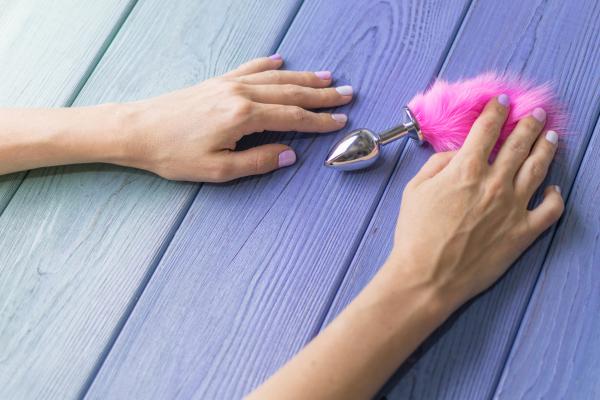 Cate from Swinging Down Under shares her history with anal toys — from stretching kits to tails and everything in between.
I recall a time when I didn't know butt plugs existed. I then remember the time when I saw my first one in a sex toy store on the outskirts of Brisbane, and then I saw my first stretching kit. What the actual F&*k?!

Years later, I stumbled upon tails, but I'd never seen one being used or couldn't contemplate what the fascination was with plugging up one's butt.

Fast forward to our exploration of sexuality and entering the lifestyle and you'll find me, the owner of multiple butt plugs and tails. You will also find a person who transports them across international customs by the box full to a party in Mexico. (I really am a great friend).

Looking back on my journey with butt plugs is fascinating. This truly is an age for exploration of all things. So, here's my story about butt plugs; when I've used them, what perils have befallen me, and when a butt plug has empowered me to feel more like a sexually charged women.
The Rose Bud
This nifty butt plug was my first, I've had it now since shortly after joining the LS. This was a definite D purchase, you know when a box arrives with all sorts of play items and you're fascinated to give them a try. It's encrusted with a lovely (and classy) jewel which I guess that's suppose to make it look nice. It arrives in an embroidered satin bag for storing as if it's a sacred family heirloom.

My first encounter was like "you meet that new kid at school and you weren't quite sure they fit in?" That was my butt plug. I took myself off to the bedroom, lubed up and delicately pressed it inside me. That afternoon, D I and I just hung around the house, cooking, cleaning, watching TV. I was trying to be inclusive with my butt plug, make it feel like part of the cool kids gang.

Fast forward to my attempt at wearing it to an LS party, I'm dressed in a seductive latex dress, hair & makeup done just right along with my jewelled butt plug just kind of hanging in there. We walk towards the elevator, oh gosh, is it possible for a plug to fall out?! Surely this doesn't feel right, and entering the elevator I have no choice, I must check before we walk into this party, right?! Self-consciously, I enter the bathroom of the party to check what's going on, why is my new friend not quite fitting in. 

Fast forward further to our anniversary weekend away, once again I wear my butt plug out for drinks and dinner. Walking along I'm feeling like my friend just isn't right. I keep my butt plug in for a few hours before finally removing it in the ladies room (washing of course) and return to the table to slip it into D's jeans pocket. 

I start to wonder, is my butt an odd shape or size? Why am I not getting pleasure out of this experience, why does it not sit quite right?  More on my expensive new friend later.
The Tail
Sometimes in order to fit in, we must stand out. At a recent party I knew I was going to be nervous, this was not only our first ever kink party event, it was the first with this group, at this stranger's house and in Singapore. I'm arriving self-conscious about my stature and weight, knowing I'd be very different to most people at the party. I didn't want to allow any insecurities to impact my evening, I'm an awesome person (sorry, reading my mantra out loud) so I decided to just go with it, be courageous. I arrive in lingerie, bunny ears and a butt plug with a long fluffy white tail attached.

I stood out, there's no two ways about it. I was the tallest woman in the room from a country no one else was from, in a party dominated by kink and not swingers. My tail had nothing to do with standing out, as most people hadn't realized it was not part of my lingerie.

I strutted around the party, wearing my tail, having a few drinks for liquid courage and then, something happened. My insecurities were still there, under the bravado of the butt plug tail and yet I felt alive, I felt sexy, slutty and in control. I wore my tail all night long, except for taking it off for a quick play session with D. During the car drive home, D remarks that it was the longest I've ever worn a butt plug in and that he was proud of me for putting myself out there. I was proud too, sometimes it takes a little inner push to prove that you can do something and at the end of the day, a butt plug might be empowering.
DP
We have been talking about doing DP for a while now and let's face it, it's not an easy feat. For me, I'm quite petite in the vaginal department so we needed to practice, taaa daaaaa insert (pun intended) my new friend. It was like a light bulb had gone off, let's use the butt plug and have vaginal sex! I'm the cleverest girl alive!

Later it occurred to me that perhaps a penis allows a little more give than your average steel butt plug. It certainly worked with a little movement and adjustment of course. So maybe with the right 2 partners who are hard but patient, I can make it work.

You're probably much more versed in butt plugs than I am as I think I may have had a slow uptake. However, if you're keen to read on, I'll share my collection, my favourite and a little about my realization that the Rose Bud and I, probably aren't going to be BFFs.

My collection has grown over the years, mostly thanks to D; with a few additional late-night Amazon purchases from moi and of course gifts from girlfriends (your friends buy you butt plugs too right?).
My Collection
Here's the total collection of butt plug accessories in the C&D household: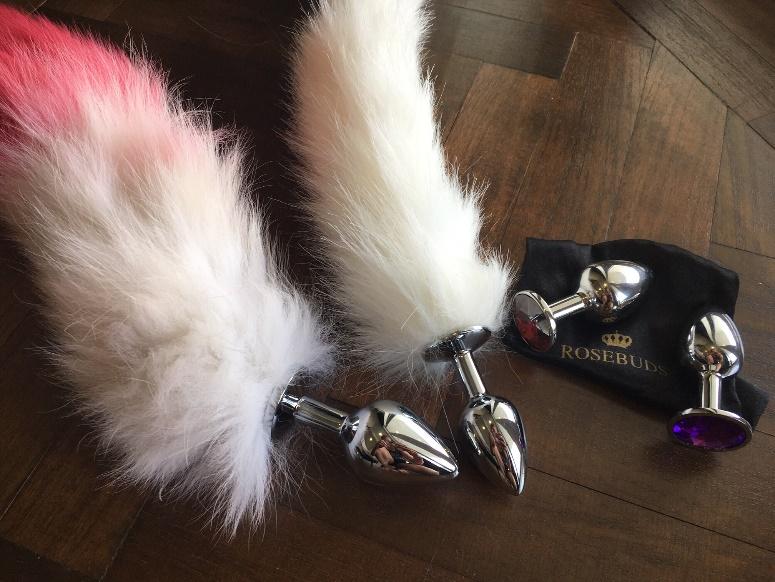 I have favorites, much like your favourite coffee cup that just 'feels right.' There's something about this butt plug that works. It's comfortable, the size works, the weight works, and it doesn't make me walk around with an odd look on my face.

It recently occurred to me that, like friends, not all butt plugs are made equal! Maybe it's literally that this time, it really is the plug and it's not me that's the problem. So, like any sane women, I took my butt plugs for a little trip to the kitchen.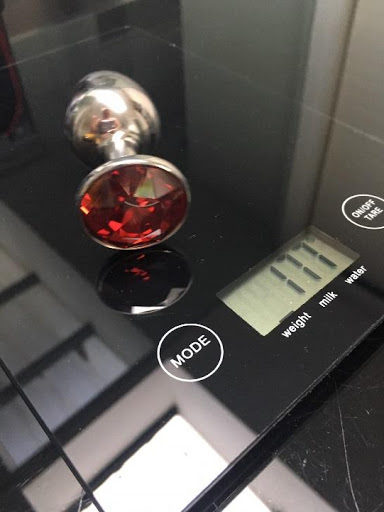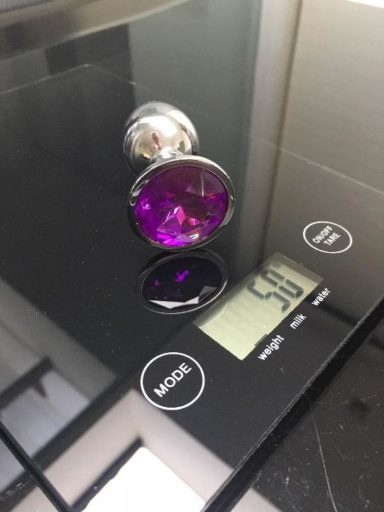 Aha! This whole time, I've been walking around with an extra 127gm in my butt! No wonder the new girl and I didn't quite get along! Choosing what feels and works best for you is going to be hit or miss (they have a no return policy on them.... weird, right?), so my advice is to start small in size, weight, and price tag before you bling-bling your sex toy drawer out with butt plugs. You can, of course, splurge and buy something fancy from your local sex toy store or grab a set of three jewelled ones. Cheap and convenient.

Have you ever used butt plugs? I'd love you to share your story! How did your new friend fare in the schoolyard? Are you terrified of that first introduction, or want to talk more about what color matches your outfit? Drop me an email at C@swingingdownunder.com.
Yours in plugged butty splendor,
xx
C
About This Article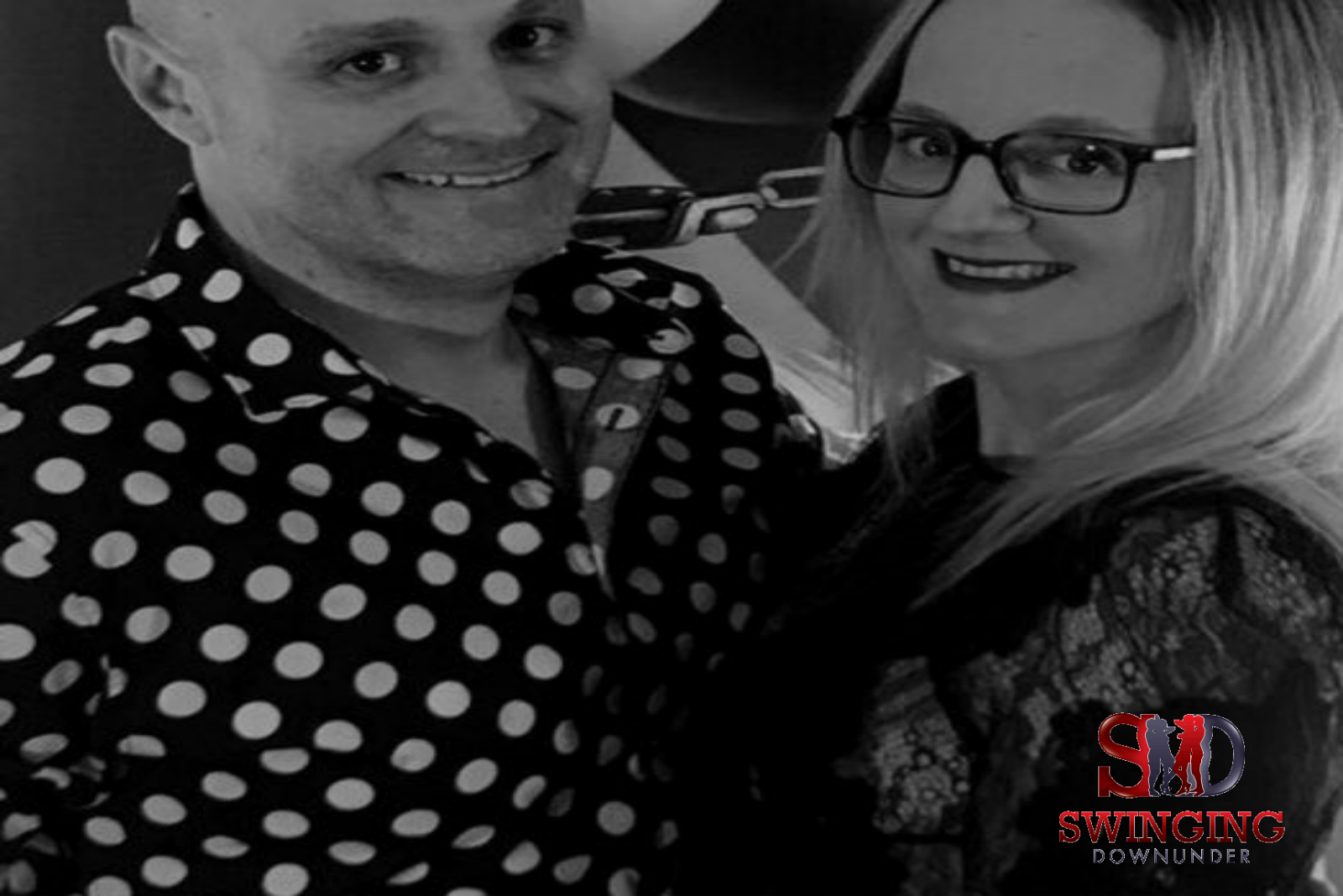 By Cara from Swinging Downunder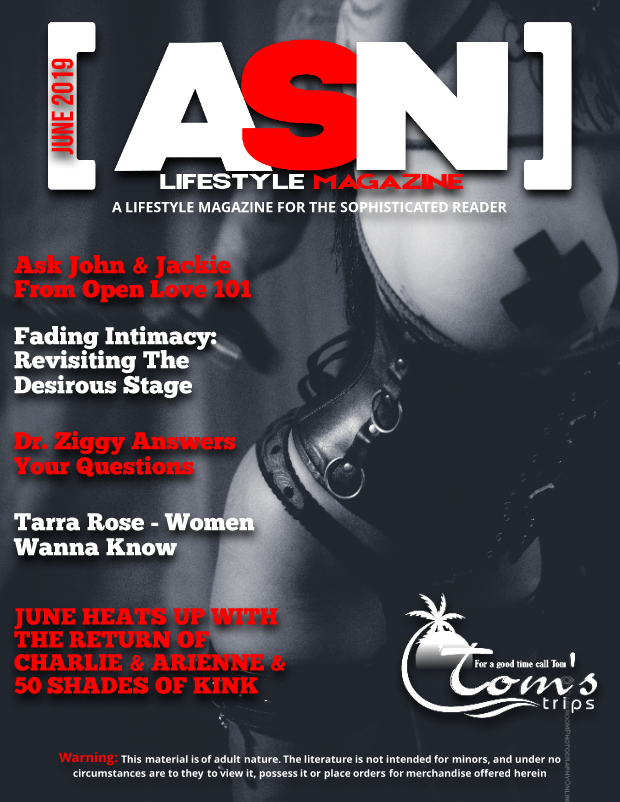 This article originally appeared in the June 2019 issue of ASN Lifestyle Magazine.