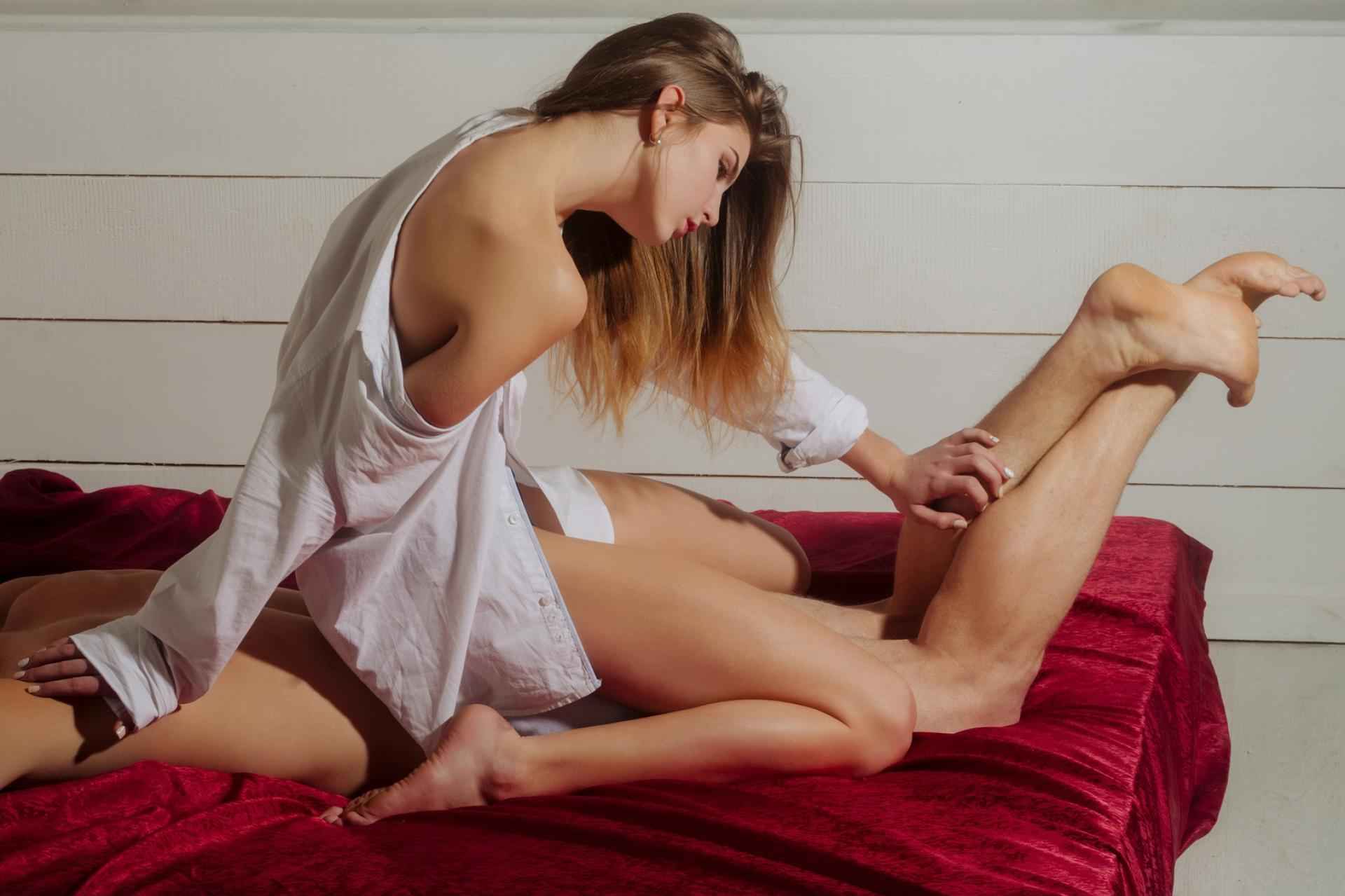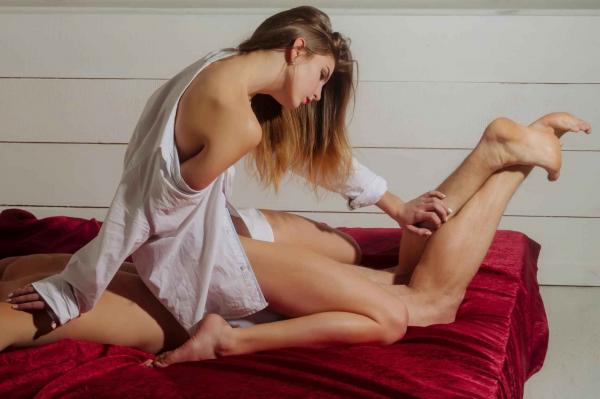 Erotic, sensual, soft and sexy.
Erotic, sensual, soft and sexy. That's what I think about when I think of Eroticism. Madonna's song "Erotica" as the background soundtrack is the perfect way to get into that erotic mood.
The eroticism of a massage
If you want to melt your partner and inspire them to be more soft and sensual, offer them a massage.
Everyone loves a massage! It's a great pick-up line too… A hard one to refuse!
However, it is important to actually give the person an actual massage. Over their whole body! Not just their sexual parts! That can be one of the biggest mistakes - using massage as an "in" but not following through.
So, get some good quality massage oil or even just some coconut oil, and set the scene with towels, low lighting, and relaxing music. Start with them face down, naked and work your way up from the ankles to the shoulders making sure to soften and relax the muscles. As you massage them fill them with love, honoring every curve and feeling honored to be able to touch and explore this beautiful being.
Spend extra time on loosening up the buttocks. Rub past the anus, sensuously. Acknowledging that it is an important part of the body, too. We all store tension in our shoulders, so squeeze the shoulders and massage them well. Then ask them to turn over, cover their eyes with an eye mask or small towel and start at the top of the foot and move up towards the inner thighs. Slow your strokes down and brush past their sexual genitalia, continuing up towards the chest. Tease the inner thigh and genitalia. Massage them down there. Every part of the body deserves touch. Give them some oral pleasuring. Let them know they don't have to do anything, just receive. That is such a gift for many people. To know that they don't have to "do" anything, just "be."
Personally, I love it when every part of my body gets massaged! Internally and externally! After being pleasured orally I love to have my masseuse penetrate me with his nice hard cock or a finger or toy. Skilled masseuse can do internal and external massages at the same time. A coordinated sexual masseuse can give ultimate sexual pleasure to the one they are massaging.
The Happy Ending
And you'd be surprised (maybe not) that it is very mutually satisfying. To give and yet receive by giving. Plus, I'm sure the offer will be reciprocated in some way or other. Gratitude comes in many forms!
One of my favorite happy endings to give is after massaging the sexual area to stimulation, I then sit on it and continue massaging the belly and chest and neck then raise their head so that we are sitting with sexual organs connected, heart to heart, breathing and rocking together until orgasm. Then I gently lower my lover down, remove myself, and complete the massage with soft touches to the face and all over the body, finishing up with a foot massage to ground the energy. I recommend leaving the feet until the end as many people don't like getting their face or head touched unless they know your hands are clean, so after orgasm I suggest removing yourself and washing your hands. Bring back a nice hot cloth for your receiver and wipe them down.
This is a beautiful way to relax someone, and such a gift to give anyone. Life is so busy. So many times we don't slow down, but massage and the offer of loving touch is a gift few people would turn down.
More than just a massage
I teach Erotic Sensual Massage interactive workshops on cruises and at resorts. It is a great way to break the ice for any relationships or new connection.
To be naked with someone, skin to skin, is so erotic. Sometimes simply getting naked and holding someone can be erotically stimulating and satisfying. Breathing with someone. Feeling their chest rise and fall and synchronizing breath is a beautiful experience. It is subtle. It is deep. It is a phenomenal feeling to breathe in unison with someone. To feel their body merge with your own and expand out into the universe.
---
Music can play a big part in creating an erotic, sensual encounter. More on that in M for Music! Eroticism is liquid lust flowing through our cells from one person to another effortlessly becoming one with the sexual sensual energy of the moment. Enjoy Erotic Sensuous Sexual Adventures! Explore your Eroticism!