Holiday Sex Position: The Stocking Stuffer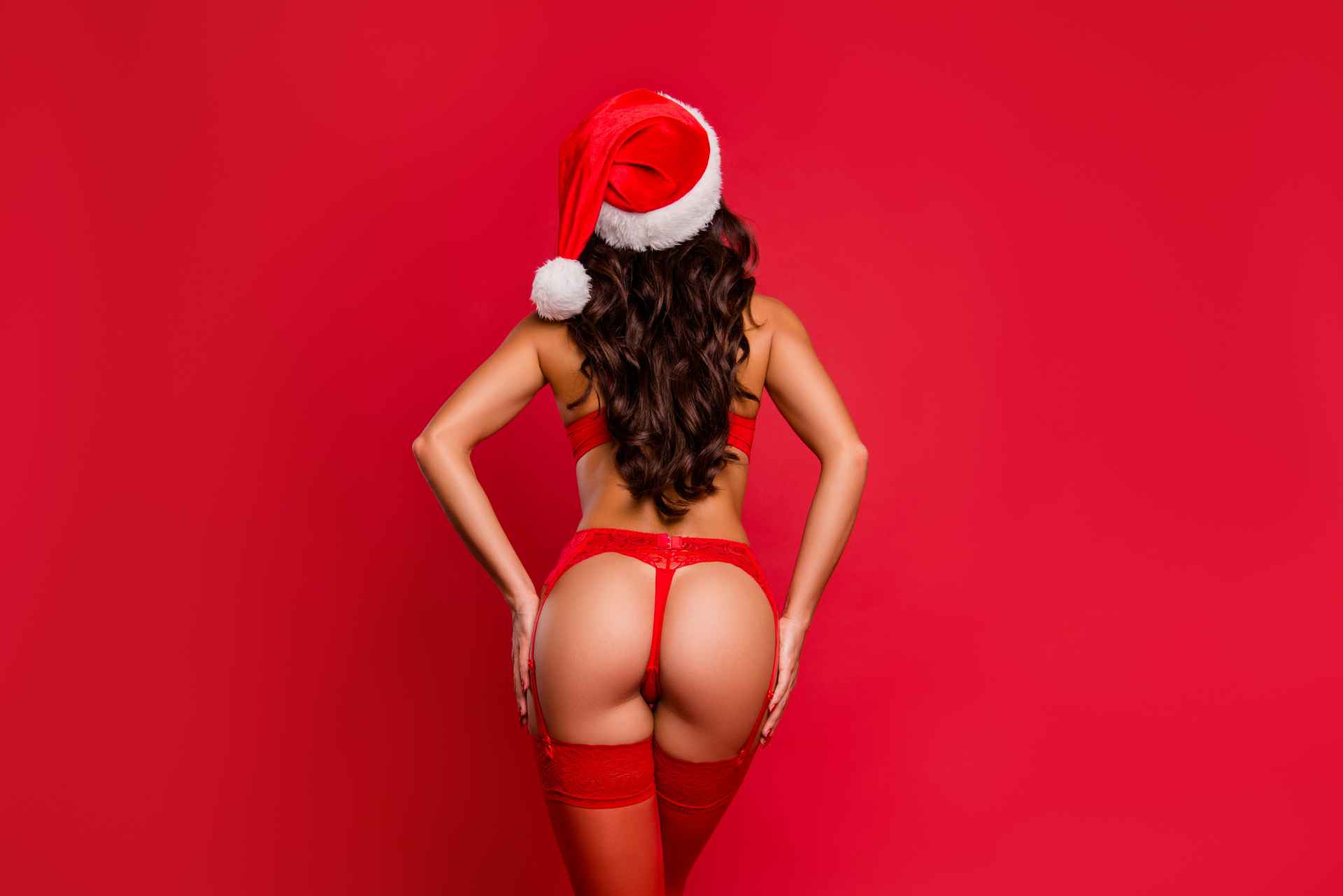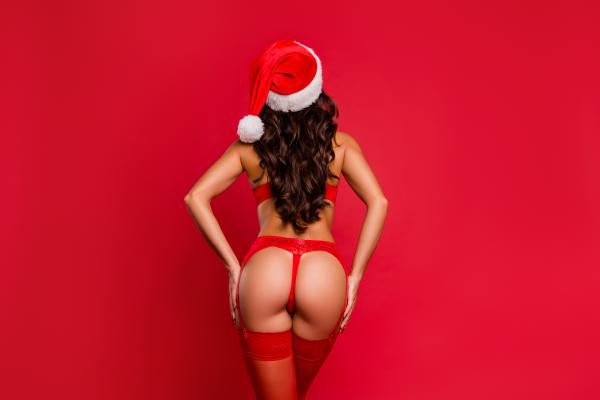 This creative sex position is inspired by a session with one of my submissive female lovers.
Stuff her full of pleasure -- because orgasms are the best gift of all. 
Welcome back to my playground, fellow pervs, where I'm prepping for an abundantly kinky holiday season.
This creative sex position is inspired by a session with one of my submissive female lovers.
There I was, I was on my knees, fucking her from behind with my strap-on. I stripped one of the sheer stockings she was wearing and gagged her mouth with it, grabbing each end of the stocking with one hand behind her head and pulling her head back. This made her almost lean back on her knees behind me, head back on my shoulder.
It felt much more intimate than doggy-style sex, as I could feel the heat of her skin on mine, and I had full control of her. I then used her other stocking to bind her wrists together in front of her so she couldn't reach back, letting her focus on the pleasure.
From behind her, I could bite and kiss her neck, and while one hand was holding the stocking, my other hand was free to roam around the front of her to play with her clit.

She loved it so much, she's been begging me to do that over and over and over again.
And, done right, your lover will beg you for more, too.
Here's how to have some kinky holiday sex of your own with this festive sex position.
The Stocking Stuffer
What it is:
A kinky yet intimate variation of doggy-style sex, making your partner feel extra submissive by stuffing their mouth and pulling their head back as you fuck them.
Why it's hot:
Doggy-style sex offers incredible G-spot stimulation for her. If you're doing this move during anal sex, the angle is great for getting at her G-spot from across those delicate walls.
Plus, with the front of her body exposed, you can reach around and play with her clit and nipples at the same time as you fuck her. 
(I do this for strap-on sex with my female partners, but you can also do this for anal sex with any partner. Pegging and prostate play with some reach-around action, anyone?)
Gagging or choking your submissive adds an element of power play, if you have some kinks to get out... just make sure you have their consent first.
Hygiene note: If you switch between vaginal and anal sex within the same session, make sure you change the condom in between to prevent bacteria from entering her vagina and potentially causing an infection.
How to do it
It's simple. Position yourselves on a comfortable, flat surface with you behind your partner, as though you're about to fuck them doggy style, with both of you on your knees and your bodies close together.
Depending on the size of your partner, do whatever feels most comfortable -- with her legs or your legs to the outside. Keeping her legs closer together will add extra friction -- keeping her legs apart and to the outside will give you more access to play with her manually.
Then penetrate her -- as though she's sitting back on your cock/strap-on -- but with you driving the thrusts. You're in control, and don't let your sexy submissive forget that!
You can use a stocking (as I did), a silky sash, gag ball or really anything to put into your submissive's mouth. Then with one hand, grab both ends of the gag around the back of your submissive's head and hold onto them while you're fucking them.
If you want, you can tie up both ends of the gag to leave both of your hands free, or you can simply shove the stocking into their mouth without holding on it to muffle their cries of pleasure.
How to kink it up
Grab her hair: With her so close to you, you can entwine your fingers at the root of her hair and pull backwards so she obeys you. It's more intimate than grabbing her hair because you're also stimulating her scalp, which has lots of nerve endings and feels fantastic.
Wrap a hand around her neck: If your partner's into it, put a rough choke hold on them while you're fucking them. But make sure to let them BREATHE. Consent and safe words here are a MUST.
Whisper filthy things in her ear: Dirty talk never goes out of style. Remind her who's boss with some XXX-rated language that's perfect for your role play.
Add sex toys

Play with her clit and pussy: With her clit exposed to you, you can reach around and stimulate her with your fingers or a vibrator. If you're fucking her ass in this position (which feels sooooo good, too), you can also slide a vibrator into her pussy to give her some double penetration.
Play with his cock: If you're pegging your partner, you can stroke his cock and add a vibrating cock ring to deliver even more explosive pleasure.
---
Stay Lexual, and Happy Holidays, pervs. XXX Lexi PS: I use "him/he/his" and "her/she/hers" as a simplification to distinguish between participants. "He" in this case simply indicates the "top" or the person who's doing the penetrating, and "she" is the person who is receiving the penetration (aka the "bottom"). These pronouns are not necessarily indicative of the gender or gender identity of the participants.