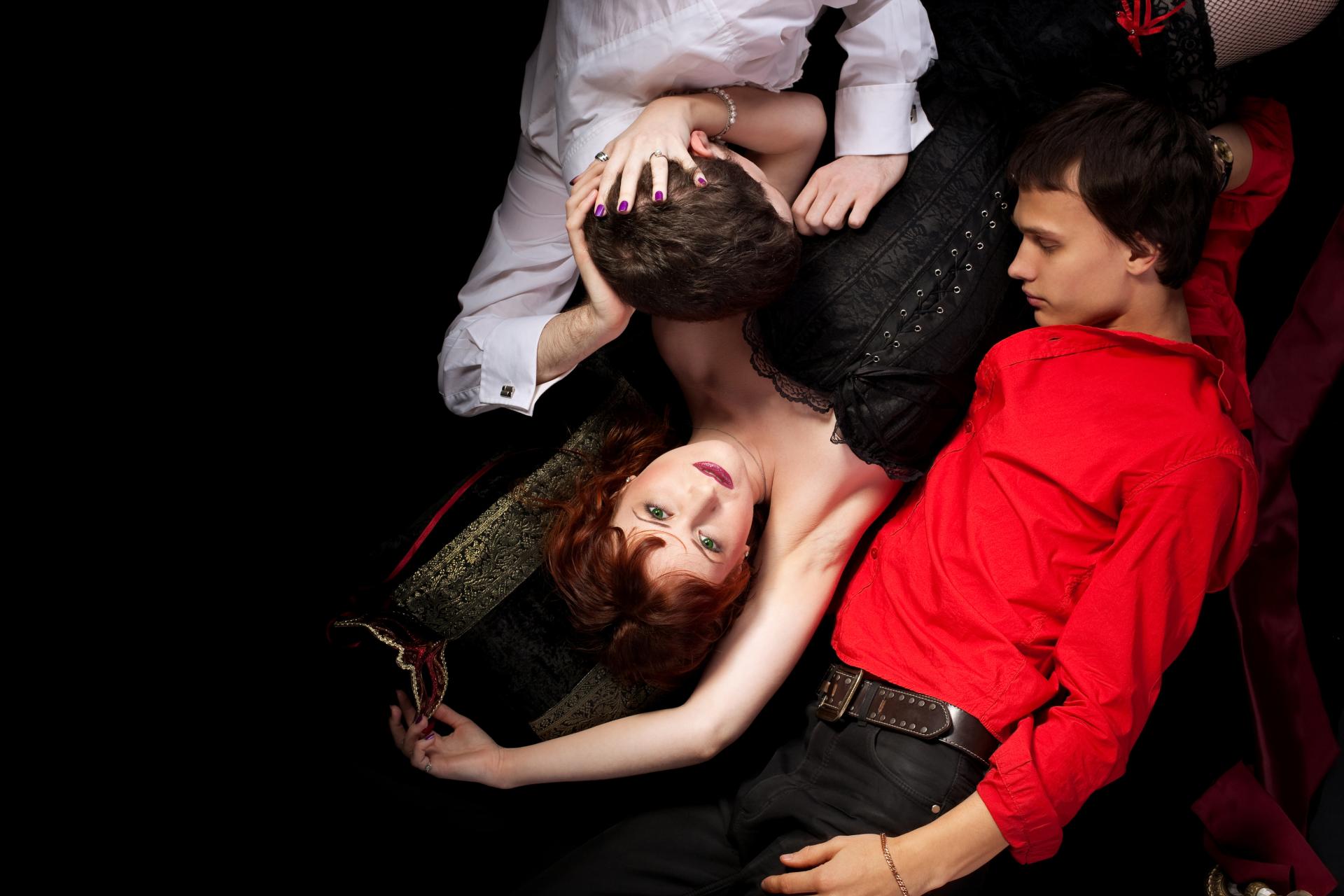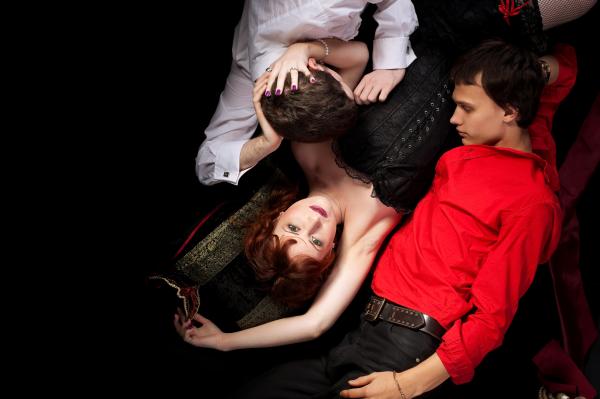 She started the night in anticipation of some hot, sexy time with her boyfriend. So, why not invite a friend to keep the party going all night long?
One of our SDC members submitted the following story to our "My First Threesome" Erotic Writing Contest. Sign up today to submit your own swinger stories.
Once, in my single teenage days, my then-boyfriend invited me to a party a friend of his was having. That night, as I was getting ready for him to pick me up, for some reason, I was feeling sexy and craving attention, and while showering I made sure I shaved and trimmed very closely. The outfit I picked to wear was a short skirt, white panties, and a top that would not need a bra underneath, and it showed off the form of my young breasts and nipples in a very provocative way.
At the party, my boyfriend had encouraged drinking Wild Turkey and Coke, and after two drinks, it really affected my inhibitions so much! The mood turned to very sexy and loving, and I started teasing my boyfriend a lot, hugging and kissing and even grinding against him, feeling his cock growing more excited as we kissed. It was so obvious to everybody that we both were hot and craving the anticipation of going back to my apartment for a hot night of wild sex!
The Party's Not Over Yet!
As the party wound down, I was sitting on my boyfriend's lap, kissing and teasing him on a sofa. Next to us was a guy friend of his who we had double-dated with and been to the lake with before, and we had been hanging out with him on and off during the evening. He was sitting on the same sofa, sipping his drink and pretending not to be aware of what we were doing. Suddenly, on an impulse, I invited my boyfriend and, also trying to be nice, asked if his buddy also wanted to come over to my apartment to watch TV and hang out for a while since we did not want to end the evening just yet, and we were becoming bored at the party. He eagerly accepted the invitation, and the three of us ended up spending the entire night together!
With me being the center of their attention, I had enjoyed them both so very much. The night's events started with making out in my bed with my boyfriend in the bedroom, and then me asking his "permission" if I could invite our friend to share the bed with us, as he was obviously bored watching TV alone in the other room by himself. This, of course, led to my boyfriend caressing and kissing me as I felt his excited cock as well as our friend's.
My boyfriend started by slipping my top off, and it did not take long for my short skirt and panties to be slipped off as well. I parted my legs to first allow my boyfriend to lick my pussy and clit, as our friend kissed me and felt my breasts. I was encouraged by their excitement and, after they stripped, I licked both of their hard, excited cocks, being careful not to make them cum in my mouth just yet. They had both taken turns licking my pussy and clit, causing me to orgasm several times.
All Night Long
All night long, I had fully given myself to them both to enjoy — and enjoy they did! And so did I, as they were each taking turns fucking my pussy bareback all night long, both cumming several times inside me and making my once-tight pussy enlarged and so sloppy wet with the mixture of my lubrication. With both of their cocks pulsing and squirting their cum deep inside several times until I was sopping wet, there was hardly any friction, and oh — the sounds of my wet pussy getting thoroughly fucked by them both was so hot! I enjoyed their attention so very much — at least as much as they did! They both continued taking turns loving on me, and the three of us fucked all night until we all fell asleep, exhausted and with me holding them both. I noticed the sun coming up in the morning as we fell asleep together.
OMG, just describing how much fun we had as a threesome with these two young, cum-filled, horny guys all night is so exciting to relive. I loved the attention all night long so much! I have enjoyed a few other threesomes with my husband, as he loves to share me, and we do when we can find someone we click with, but that was my first MFM threesome.
This story was submitted by one of our members to the My First Threesome Erotic Writing Contest. SDC announced the winner of this contest on July 1, 2021. Our editor made minor adjustments to this story for length and clarity.