Our First Unicorn Threesome Experience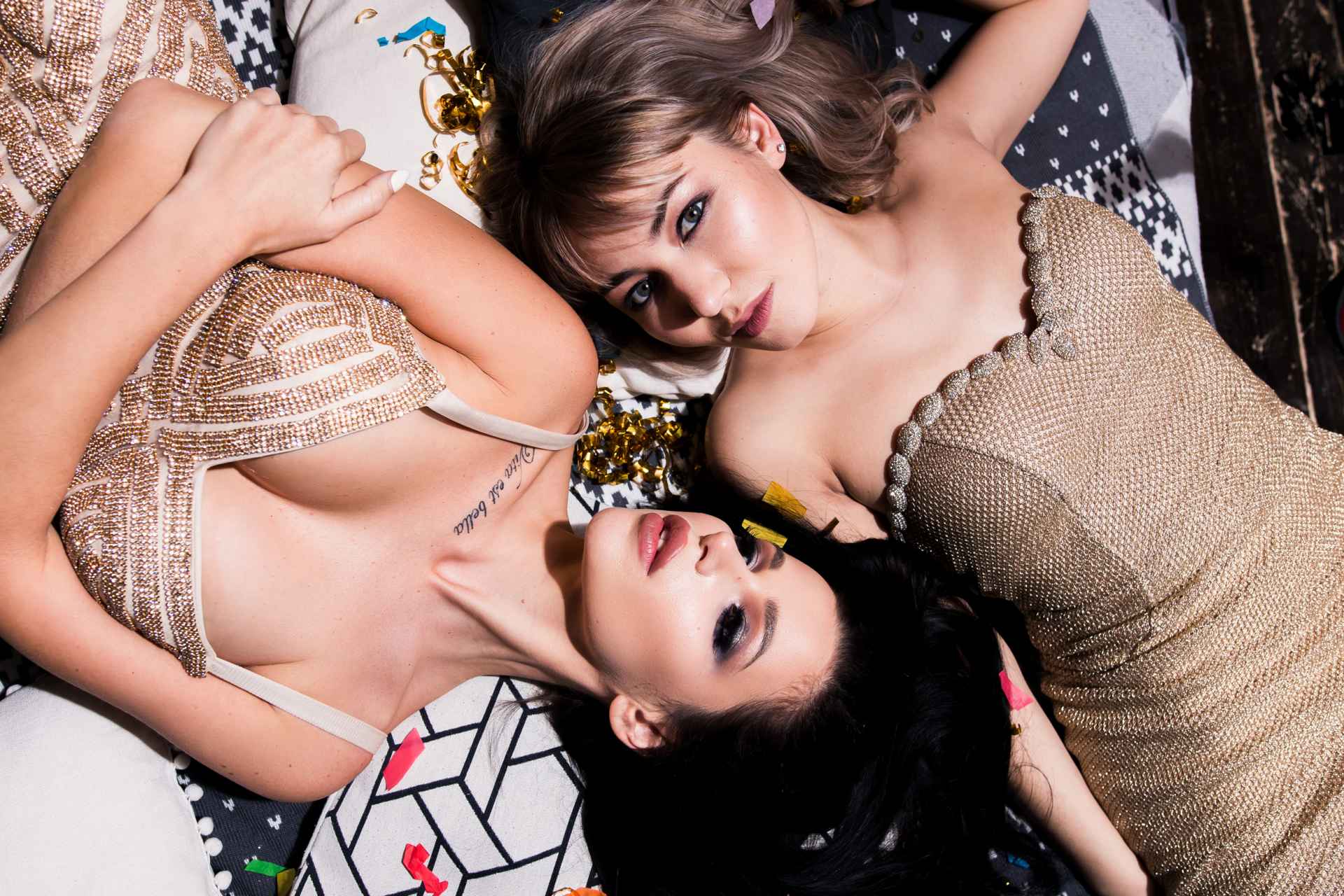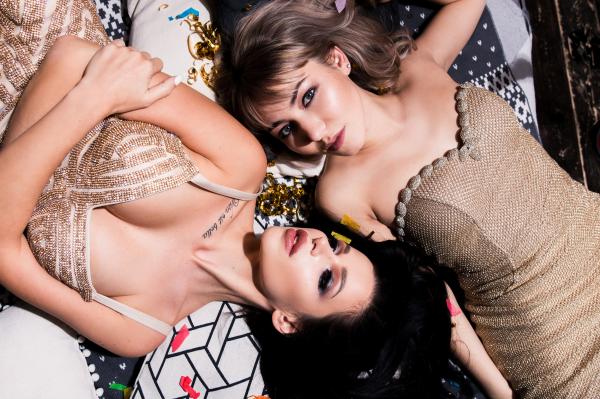 This couple had a stroke of beginners' luck and found a unicorn for their very first threesome!
One of our SDC members submitted the following story to our "My First Threesome" Erotic Writing Contest. Sign up today to submit your own swinger stories.
This is a real story that happened to us five years ago and was our first threesome. The names are not real, but everything else is.
My name is Dan, 32, 6'1", and fit, and my wife is Anna, 27, 5'9", fit, and with natural 34C (which I adore). We had been together for seven years when we started to talk about experimenting with others sexually. So, we agreed to give it a try. I put an ad on the Craigslist Personal section to see what might come out of this. We received three replies back, and one letter caught our attention. It was from a 29-year-old woman, Andrea, who was a personal trainer and was travelling to our area to visit her grandmother. She wrote that she lacked intimacy, had had a threesome once before, and loved being with a couple. She included a few pictures in her letter and was very attractive — about 5'8", fit, brunette, with 34D breasts and a beautiful smile. We exchanged phone numbers, chatted about her prior experiences and expectations, and finally agreed to meet for a drink.
Their Unicorn Makes Her Appearance
We arrived ten minutes earlier and ordered drinks to calm ourselves down, as both were very nervous. She finally arrived and was stunning with beautiful curves and looked much better than her pictures. The conversation started so easily, and the girls talked like they had known each other for a long time. All three of us had instant chemistry. After 3-4 drinks each, we finally asked if she wanted to continue in a nearby hotel room, to which she responded, "absolutely."
We arrived at our hotel room, got comfortable, and opened a bottle of wine. Then, I excused myself to use the shower. When I returned, covered only with a towel around my waist, I saw the most beautiful scene — Anna, the woman I love, was kissing Andrea, whom she only met a couple of hours ago. To say I was aroused is to say nothing — I was ready to explode. I sat next to them on a bed, and they turned and smiled. Next, Anna gave me a long kiss. I could taste Andrea on her lips, which was a new, exciting feeling for me. Then Anna moved Andrea's face next to mine, and we kissed. It was so insane to kiss a beautiful woman with Anna's face next to me. Then all three of us kissed at the same time, our tongues all playing.
Exploring Every Delicious Inch of Each Other
We all stood, and the girls started to slowly undress each other, touching and feeling their beautiful curves. Now, we were all naked on the bed. I watched as Andrea went down on Anna and started to lick her shaved pussy. She was moaning and squeezing her breasts from the pleasure. Meanwhile, I was rubbing Andrea's body with my hands, exploring every inch of it. She had a beautiful flower tattoo that went from her hip up to the side of her back. Anna and I looked at each other, and I saw a sign of approval for me to go further with Andrea.
I put a condom on and entered her from behind while she was still licking and fingering my wife. She was so wet and tight for me. It was unbelievable. As I was pounding her hard from behind, Anna could feel every push I made through Andrea's tongue. Her moans intensified, and soon she had her first orgasm from a woman. I came after, and we all laid on the bed, breathing heavily.
They're Insatiable!
After some rest, the girls started to touch each other again, kissing, fingering, moaning... I was next to them watching, and I got hard again in no time. Next, the two of them moved closer and started to lick my cock and balls, sometimes kissing each other with their tongues and my cock in between their lips. I couldn't believe it — my dream had come true! Two gorgeous women were giving me blowjobs at the same time.
Anna then climbed on top of Andrea, kissing her on the lips and caressing her breasts. I was behind them with two beautiful shaved, sweet pussies in front of me. I got closer and began licking both of them, one after another. Their pussies were so close that I could lick both of them at the same time. I was so aroused, I couldn't wait any longer — I wanted to be inside these beautiful girls!
I entered Anna from behind while Andrea was still underneath her. Then I switched and entered Andrea — it was so great to be inside her once again. As I was fucking her, Anna switched positions and sat on Andrea's face, looking at me. Now Andrea was on her back licking Anna as I was fucking her, and Anna was sitting on her face, moaning and squeezing her breasts and nipples in ecstasy. We had sex for another hour, switching positions, kissing, exploring every single inch of each other's bodies with no part left behind. We all fell asleep hugging each other and exhausted.
The next morning, I woke up from the feeling of a hand on my cock. As the girls were touching me with their hands and kissing each other, I heard Anna whisper, "I want to see you fuck her again." I got so hard and aroused from hearing that. I sat on the side of the bed and had Andrea on my lap. We kissed, and I felt Anna's hand grab my cock and point towards Andrea's wet pussy. She wrapped her legs around and started to ride me as I was sucking on her nipples. A few minutes later, she turned around with me still inside her and continued her moves. I saw Anna come towards her, get on her knees, and start to lick her pussy and the shaft of my cock. I was screaming with pleasure. A few times, she removed my cock from Andrea to suck on it, licking her juices from it and putting it back inside her. As this continued, I felt her pussy get tighter, and Andrea screamed from the orgasm she had just had. She climbed onto the bed, exhausted as Anna put my cock in her mouth, giving me the most passionate blowjob. I exploded inside her in no time. What could be a better way to start your day?
We got dressed, had breakfast in a hotel restaurant, and parted ways. We got so lucky to meet this beautiful, passionate woman for our first threesome experience. She was perfect in every way. Remembering those moments always gets us excited.
This story was submitted by one of our members to the My First Threesome Erotic Writing Contest. SDC announced the winner of this contest on July 1, 2021. Our editor made minor adjustments to this story for length and clarity.