Wet, Hot Weekend: Wet & Wild Story WINNER!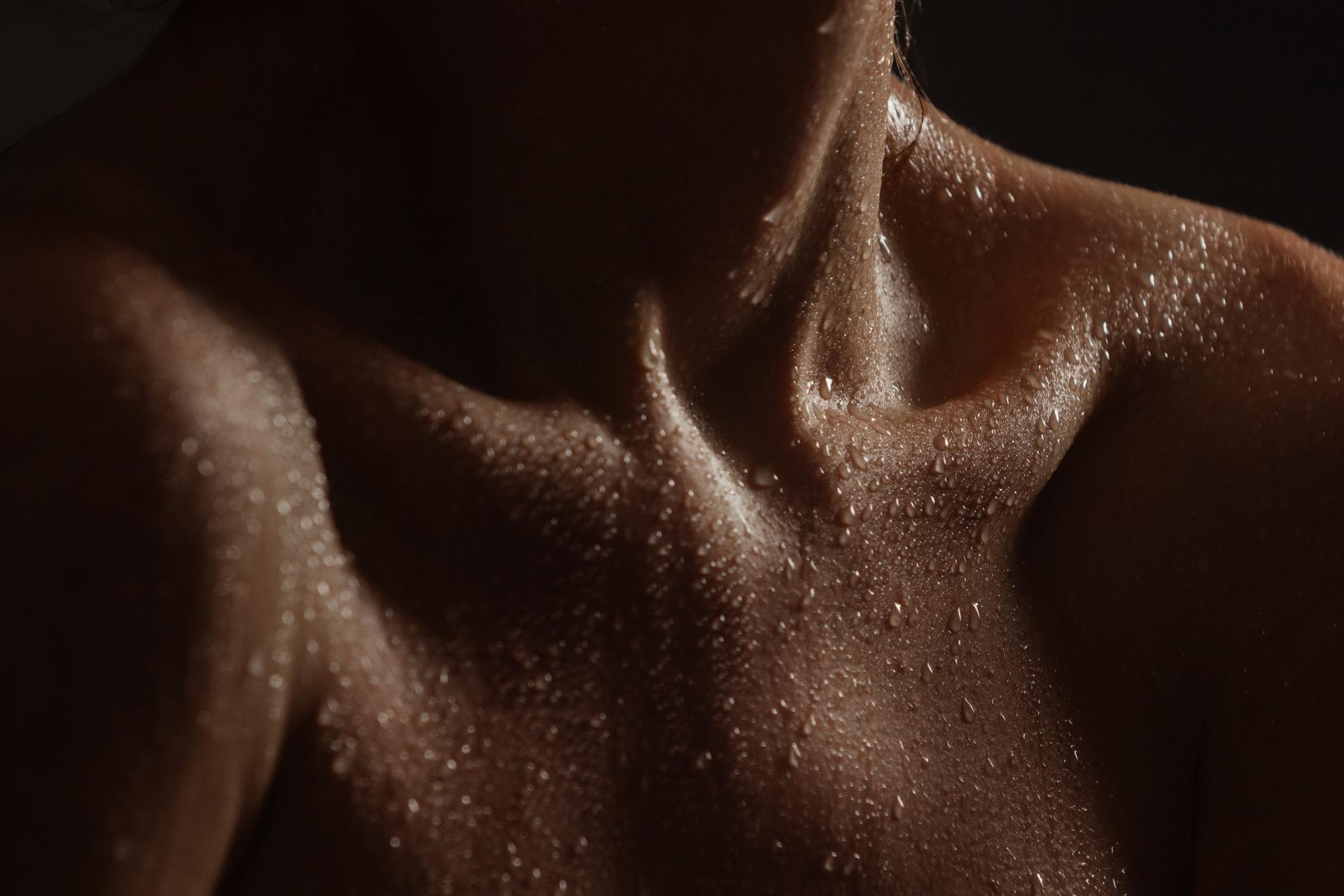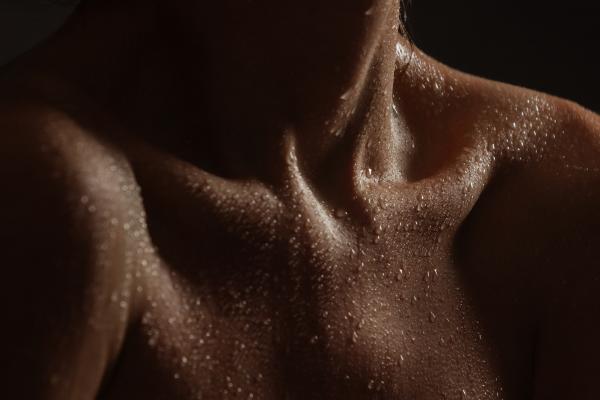 This work-weary couple was determined to make the most of their weekend escape, and they fulfilled fantasies, found sweet release, and created delicious memories.
One of our SDC members submitted the following story to our "Wet & Wild" Erotic Writing Contest. Sign up today to submit your own amateur erotica.
My husband had been working excessively, so we had planned to spend the weekend together with our sexy male "friend" at his place. We planned to enjoy a few drinks, awesome food right off the grill, great music, and some fun in the hot tub, followed by a night of raw passion. For the past few weeks, I had been feeling quite frisky. We were having sex, but I just couldn't get enough of it. It was all I could think about... until our "friend" got called into work, and it was canceled! He saw the utter disappointment in my face when we heard the news. We were both looking forward to it, and the weather was supposed to be amazing. Now what? On a whim, we decided to pack up and enjoy our time any way we could... so, we booked a suite at our favorite hotel on the edge of the city. It's right on the lake with a fantastic infinity pool and a semi-private hot tub to maybe get a little frisky in after a day in the sun and a few drinks by the pool.
Building Anticipation
The drive through Hill Country was exhilarating, with the windows down and the fresh air of the new season blowing our hair around. I kept looking over at him behind the wheel and imagined what it would be like to climb on top of him. The vision was so intense that when we arrived at the hotel, I barely let him drop our bags down in the room before I was dragging him over to the bed by his belt buckle. He climbed over the top of me and told me he loved me. It was so sweet in that moment. Then he told me the night was mine... that I could have anything I wanted. The truth was, all I wanted was him... but, being the Pisces I am, I knew that if we didn't get to the pool soon, we would miss the fun in the sun. We had the weekend and wanted to take our time. It was literally driving me crazy, but the tease and sexual tension building up was also titillating and taunting what we knew was to come.
The Pisces Gets Her Pool Time
Down by the pool, he grabbed us some lounge chairs and started to walk over to the bar to get us a drink. Before ever sitting down, I gave him a wink and a look that said, 'watch this' as I dropped my robe and dove right into the crisp, cool water. Swimming to the other end of the pool, he followed with his eyes as I slowly came up the steps, and the coconut oil I was wearing beaded down every freckle on my lightly-tanned body, my ass barely covered by my thong bikini. My top had shifted a little during the swim and, as I turned toward him, he caught a glimpse of my nipple peeking out, erect from the chill of the water. I quickly adjusted, mindful of where we were, and then my eyes were locked with his when his swimsuit caught my attention. It was evident I had created the bulge in his shorts. I gazed back up, then looked him in the eyes and said, "Game on, baby!" with another sly wink.
That was what we said to each other when we played the game. We'd challenge each other to a game of "let's see who will succumb first" by teasing each other to the breaking point until one of us gives in to that lustful desire. Whoever initiates penetration first "loses" and has to start by giving the other a 15-minute, full-body massage. By the time the coconut oil starts to warm up, we are usually already all over each other. The game always ends with a win-win!
Game On, Indeed
The weekend was about to heat up, and I was getting excited. We sat for a short while, sipping on a drink and taking in the view. The pool was quite empty that day, so it allowed for lots of flirty advances in and out of the water. We were sharing a few kisses while he had me pinned against the fountain wall when I saw a man enter the patio area. His air of confidence caught my attention as I watched him walk right by us to find a seat by the water. He glanced in my direction as he passed, and I felt a little shiver as I noticed his gorgeous green eyes and perfectly toned, tan body. I could not bring myself to look away and realized I was staring as my husband, who was facing me, noticed my attention had shifted. In that moment, I had already played out several fantasies in my head, all of which included seducing this beautiful stranger. He knew what I was thinking and also knew that I was too shy to approach him myself, but that I was highly turned on by the thought — and he loved it. This gave him ammunition to hype up the game a few notches. 
He took my hand and guided me toward the hot tub. It was a welcome gesture, as the sun seemed to be hiding behind a cloud, and the water felt a tad more chilly without it. He had me positioned along the back end of the jacuzzi so I could still see the hot guy I had ogled just moments earlier. He began kissing me again, and I could see this beautiful stranger staring in our direction and suddenly had the urge for an audience. The kissing became more intense, and I could feel the hardness of my husband pressing into me as my legs were wrapped around him. Suddenly, the man got up and headed toward the bar, and disappeared out of my view. I was a little disappointed but quickly got past it as I was a little preoccupied at the moment. The heat from my husband's body and bold cock bulging from his shorts had me in a tizzy, so he decided it was time for a drink and excused himself to get us a refresher. I climbed out and went back to our seats by the pool as I gazed over the lake — a seamlessly continued view from our pool.
The Enchanting Stranger
The view was breathtaking, and I was feeling so relaxed from this leisurely day we were fortunate to pull off, but the night was young. I realized some time had passed, and my husband wasn't back just yet as I spotted the beautiful stranger walking back from the bar. He placed his drink down and jumped into the water with one fell swoop. The movement had me entranced, and I couldn't resist the urge to climb back into the crisp water. He saw I had joined him and gave me the slyest of smiles. Then he made his way toward me! Oh my god, my heart was racing at this point. He had the most captivating eyes I had seen in a while, and I let my mind wonder what it would be like to taste those lips. 
He introduced himself as Kevin and explained he was in town on business from San Diego. I immediately felt the pulsing of my already protruding clitoris as I thought about all the things we could do upstairs in my room. We made small talk for a few minutes, but I'm fairly certain he knew I wasn't paying any attention to his words. He was just so delicious looking... I couldn't help myself! He didn't stay long, but it was obvious that I was completely turned on, and as I watched him settle back into his seat, I let my mind escape the moment and soon found my hand had wandered down my bikini bottom, and I could feel myself getting a little wetter. It was a silky, smooth glide as I let my middle finger reach way down into my hot, sticky, throbbing vagina. I peeked to see if he had been watching and realized he was hiding his eyes behind his sunglasses, but he couldn't hide his evident hard-on exuding from his dripping wet shorts. The thought of him watching me put me over the top.
She Was So Close
I glanced around to see if I was alone and, just to be safe, moved over a few inches to shield myself behind one of the corner walls of the pool. It was the perfect spot, as he could still see me, but we had a little more privacy from others. Using my entire hand, I sneakily began thrusting my fingers downward, taking care to spread my fingers to surround the clit, as it was definitely heating up and throbbing. I threw my head back and let out a soft moan while letting my fingers go deeper and deeper. I imagined my husband coming back to find me pleasuring myself in front of another stranger at the hotel pool. He would be so turned on. But where had he gone? Just as I was about to orgasm, I felt his hand on my shoulder, and he whispered in my ear, "Not yet, baby. I have a surprise for you." With a large gasp, I abruptly stopped and let out one long, howling breath. So close, and I would have succumbed to that desire. There's no way I would have made it another minute had he not stopped me. He then told me he'd thought I was ready for a nice massage upstairs, and I could not agree more, so we made our way.
Time for a Nice Massage... But First, a Blow Job
I couldn't help but notice he had a huge grin on his face as we entered the elevator to the 12th floor. What was he up to? Once inside, I saw that he had set our room up for a little romance — candles lit, champagne on ice, and light music playing in the background. What a nice surprise! It was a long day, and he suggested a bubble bath to freshen up before we stretched out on that king-sized bed waiting so invitingly for us. Although it was a great idea, I reluctantly agreed because all I wanted was to feel his cool tongue slide along my hot, wet, juicy pussy that had been throbbing for him all day. Why is he making me wait so long? He drew the bath for me, and I hurriedly hopped in and let the warm, soapy water moisturize my chlorine-scented body. The coconut aroma took over, and I was suddenly relaxed again and thinking how lucky I was. 
He popped his head in to see how I was doing, which only meant he wanted in, so I gestured for him. He stood over the tub completely nude and was starting to show signs of an erection, so, instead, I stopped him and leaned forward to take his cock in my hand. I let my fingers trickle water down his shaft as the floor got a little wet, and then, with both my hands, I urged him to lean toward me more as I took him in my mouth. He responded by pulling my head in close so that I could feel the tip in the back of my throat. "Mmmmm," I moaned. That seemed to start the movement, in and out of my hot, wet, sticky mouth, as I sucked and stroked his large cock. I occasionally tasted his salty, warm release as he moaned... his every breath increasing. Noticing he was getting close, I twisted my body and changed positions as I gave him one last deep-throated motion, and he exploded into my mouth. Cum dripping down my chin, I giggled a little as I reminded him that I'll be ready for that 15-minute massage in just a few seconds. Rule number 1... don't cum before you succumb! Excited again, I quickly rinsed and dried off, then headed for the bedroom as he showered. 
Lightly caressing the outer lips of my vagina, I felt the rushing anticipation of what was to come as I saw his silhouette inching toward me. His face was suddenly against my hand, which was still against my wet pussy as he stuck his tongue in between my lower lips and sucked on my fingers intermittently. Dizzy with excitement, I reached for him and pulled him up toward my mouth. I wanted his kiss... his tongue to explore my breasts, and I wanted his hard cock deep inside me. I had been waiting all day. Before I had a chance to object, he flipped me over onto my belly and grabbed the coconut oil. Massage time! Who could resist? 
I let my body fall limp to his touch as he slowly worked my shoulders and my neck, and then down my back to my hips, pausing on my luscious ass as he squeezed and kneaded. Moving down my ass, he slid his hand between my legs and, in an upward motion, rubbed my throbbing pussy with coconut oil and entered my vagina with the tip of his fingers. I let out a moan and tried to turn over so he could climb on top of me, but then there was a knock at the door. My heart was already racing, and it startled me. Who could be at the door? Were we making too much noise? My husband quickly put a robe on and ran to open it. He didn't even ask who it was! I reached for a blanket to cover myself as he said, "Don't worry, baby. It's just your surprise." Curious, I peeked out from the blanket and saw Kevin, the beautiful stranger standing in front of me.
Her Hot Surprise
I think all the blood rushed to my head in that moment as I was trying to figure out how he found us, why he was in our room, and what was going on. My husband let out a chuckle and said that Kevin was there for me. He went on to explain that he met him down at the pool bar earlier before he snuck up to our room to light the candles and set the mood. He had already invited him back to our room before Kevin had gotten into the pool and introduced himself to me! Wow... I was shocked! We had talked about the fantasy of inviting a stranger to our room for some fun before, but I never suspected it was happening that night. And what a hot choice! He knew I was attracted to Kevin the moment he walked by us, and it sparked a plan. After he saw me fingering myself in the pool, he had looked in Kevin's direction and gave a quick nod to go ahead with the plan they had concocted. I was so oblivious in the moment, I never even noticed. Slick move! What a pleasant surprise, though. Awkwardly trying to compose myself, I suggested a drink for us all so I could collect my thoughts. I was so intrigued by the two men I had the opportunity of spending the night with — my husband, whom I loved for the past 25 years, and the stranger whom I could explore for the next 25 hours... no strings. Another win-win! 
Ecstatic to feel the newness of Kevin's body, I ran my hand up his thigh as I leaned across the couch we were occupying. My husband watched as I went in for the kiss, and Kevin responded with a groan of his own. His lips were soft and moist, so I let my tongue slip out over his lips ever-so-slightly to taste him. He reached for me as I pulled myself up around his waist, legs straddling, and kissed him more intensely. I could feel his erection growing with every breath as I reached down to feel his bulge. Unzipping his pants, I freed his cock and explored his size. 'Nicely equipped,' I thought! Stroking him softly, I let my breasts graze his now-bare chest. I could feel the heat from both our bodies aching for each other. My husband, still in his robe, ran his one hand down my back and slid his fingers into my wet pussy from behind as I moaned and nibbled on Kevin's soft lips. I was beginning to feel dizzy with pleasure as he removed his fingers and rubbed them over his protruding cock beneath his robe. He was just as excited as me as I watched him reach for his phone. Ignoring the distraction, I pulled my pelvis closer to Kevin's so I could feel his throbbing cock rub up against my wet pussy — just enough to feel the thrust without entering... I was so ready.
Fulfilling Another Fantasy on the Same Night!
He scooped me up and brought me over to the bed. I then saw that my husband had started to video us and realized he wanted to sit back and enjoy the show... another fantasy we had discussed before. This was turning out to be quite a night of firsts! Lying flat on my back now and at the edge of the bed, Kevin parted my legs and swooped in with his face, his tongue entering my wet vagina. It was pure pleasure as I allowed him to explore my pussy with his curious tongue. He reached for my hips to slide me closer to him as he went deeper and deeper. Oh my god! I was writhing back and forth, pressing my clit up against the force of his mouth. Wetter and wetter I became. Tongue still in motion, lips encompassing my vagina, he brought his hand up and began stroking my clit — first by gently flicking, then a little more vigorously. I wasn't going to last, but I couldn't bring myself to make him stop. Continuing vigorously, tongue still tasting on my wet pussy, he brought his two fingers down around his tongue and slid the tips of those fingers in deep and then back up to the clit for another round. My head was spinning! As he repeated the motion several times over, he flicked faster and faster... The blood was rushing to my head... the hot friction he was creating made me release with such a rush as I came all over his mouth and fingers! 
Just when I thought I couldn't take any more, he climbed over the top of me and slid his long, hard cock into my wet, sticky pussy. Gliding ever-so-smoothly into my wetness, he slowly rocked my body with all of his manhood going deeper and deeper. I moaned harder and harder as his thickness penetrated my now overly-sensitive pussy after that incredible orgasm. I didn't care. I reached around to squeeze his firm ass as I dug my nails into it, and he went even deeper. Increasing the speed of his hot thrust, I sensed he was close to finishing, and it drove me wild as I felt another orgasm coming on — this time lower and deeper. 
As I leaned up to find his lips again, I could taste my pussy all over him. The sweet aroma of sex in the air, the heat of our breathing as we kissed, and the seamless motion of him still thrusting in and out led us both into fits of oblivion as he swore he was about to cum. When his groans became louder and uncontrollable, I took in another long breath and a few rapid, short ones and came once again. Fuck! That was so incredibly hot! 
He collapsed on the bed alongside me and, while trying to catch my breath, I felt my husband slide his hand up my thigh and between my legs to feel the hot, sticky mess we had created. My sensitive pussy twitched beneath his fingers as he rubbed up and down. I didn't think I had another one in me but, in that moment, I began to rock up against his fingers and felt yet another orgasm brewing. With a sweet release and blissful sigh, I came once again, watching the joy on my husband's face as I twitched uncontrollably. 
It had been a great day and even more incredible night, but we weren't ready to go home just yet... we had one more night to see what kind of trouble we could get into... or, out of!

This story was submitted by one of our members to the contest name Erotic Writing Contest. SDC announced the winner of this contest on May 7, 2021. Our editor made minor adjustments to this story for length and clarity.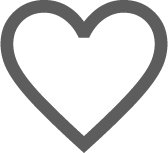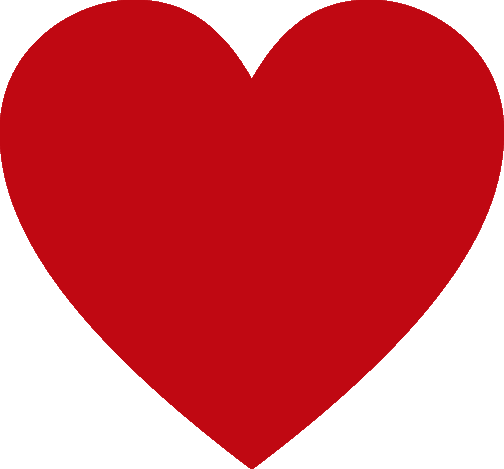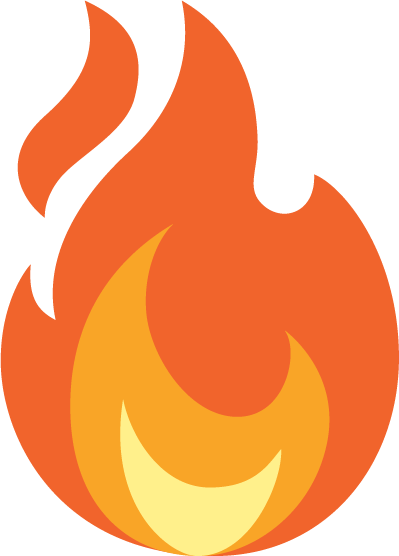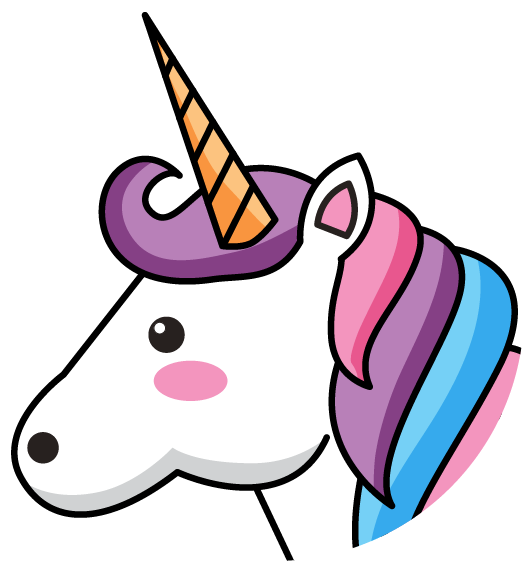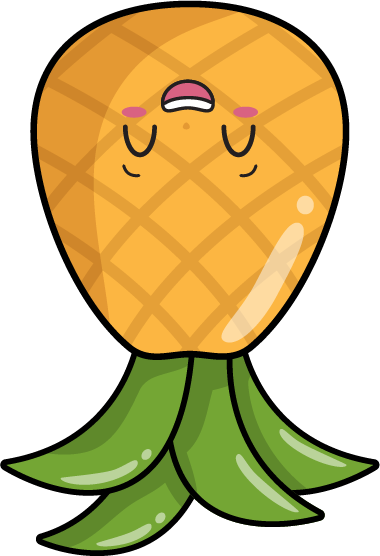 LIKE
0