1st Big Cock Story Winner: My AA Flight from Rio to Orlando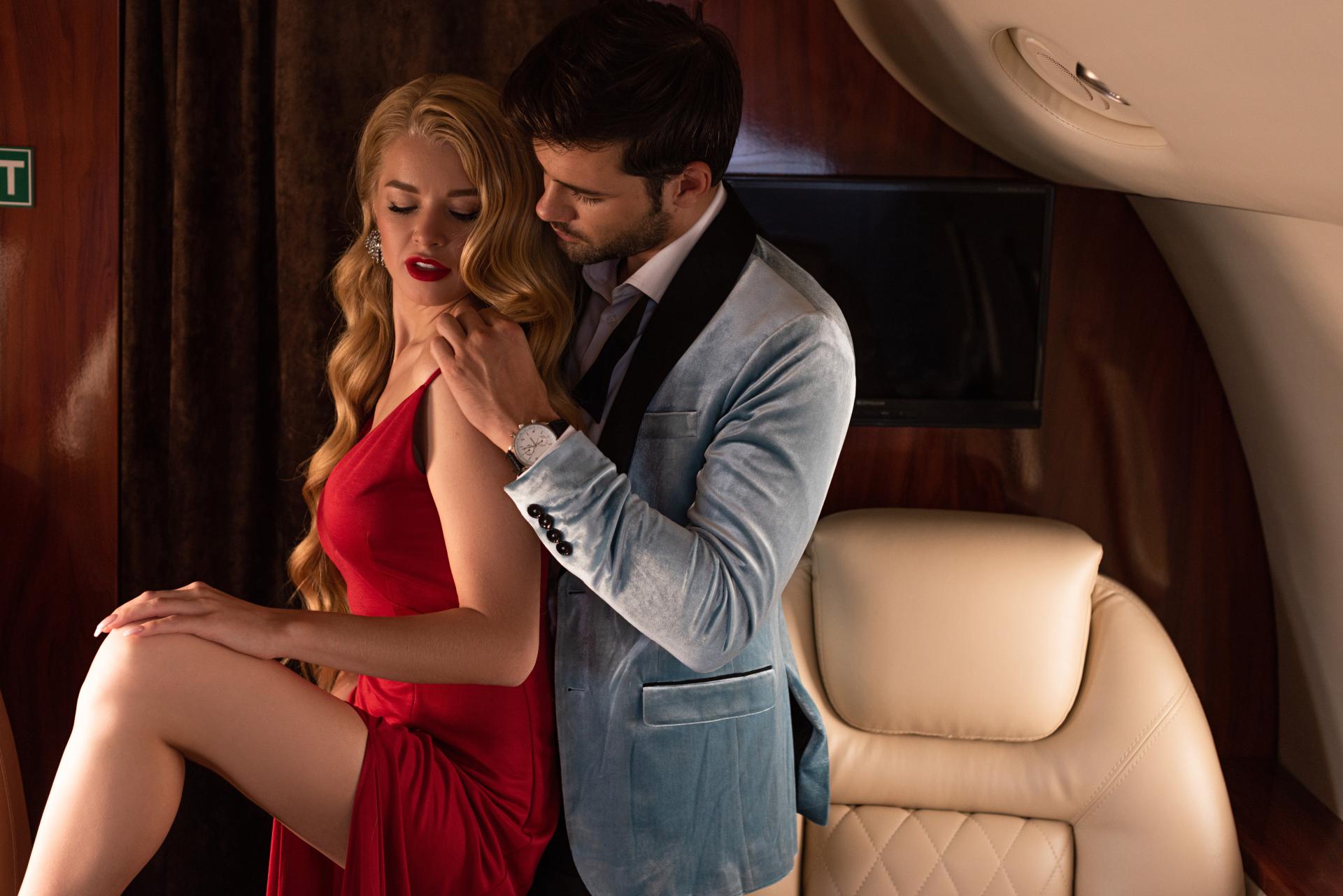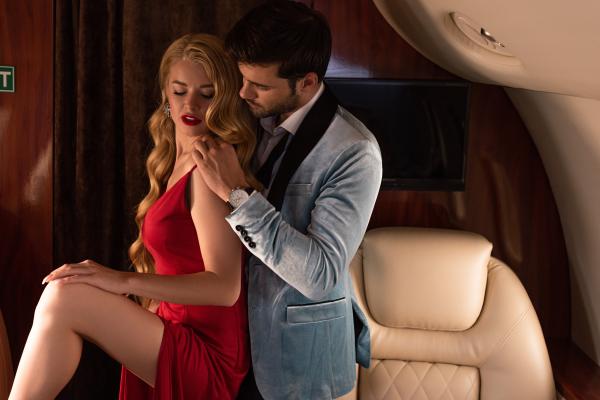 Which story did SDC members choose as the winner of the My First Big Cock swinger story contest? Read it here!
One of our SDC members submitted the following story to the "My First Big Cock" Erotic Writing Contest.
Hello, everyone at SDC! My name is Meline, and first of all, I would like to say that this is a true story. I wrote it some time ago as I remembered it. But, at a friend's request, I decided to rewrite it here on SDC. My original languages are French and Portuguese, so please excuse my grammar mistakes. When the story took place, I was living in Orlando, Florida, USA. It's a little adventure that happened to me on board an American Airlines flight. I hope that you will enjoy reading it!
Her Trip to Brazil
I'm 30 years old, blonde, 5'5", and weigh about 125lbs. All my friends think I'm very sexy, although I don't think that I am. I have long hair, and I am presently living in the United States. I've been married for many years, and it always crossed my mind to cheat on my husband, but we are very happy together, and we have one beautiful son, so I never really did it... Well, what happened to me was during a trip that I took to Brazil to visit my parents. 
My husband, Maurício (fictitious name), stayed in Florida working, and I went to Brazil during my son's summer school vacation so that my son could spend his summer at my parents' house. I left my son at my father´s house, and on my return trip to the United States, I boarded an AA flight to Orlando at Tom Jobim Int'l Airport in Rio de Janeiro. Maurício, my husband, would be waiting for me at the Orlando airport.
Hello, Ricardo!
When I boarded the plane, I sat at a window seat in a row with two chairs, and next to me was a tall man. He was about 43 years old with suntanned skin and a mustache. I never liked men with a mustache or beard, but he caught my attention for some inexplicable reason. During the flight, he introduced himself to me — his name was Ricardo — and we talked about various subjects, such as how long I would stay in the United States, how long I was married, and so on… 
I had a red dress on — not too short, just above my knees — and I was wearing white thong panties, which, according to my husband, makes me horny and very sexy. Because my husband would be waiting for me at the airport, I dressed especially for the occasion.
They Spill More than Wine
They served dinner, and I ordered wine. I guess that every French woman loves wine... LOL! For some reason, I dropped the bottle of wine on the floor and spilled some on my dress. Ricardo bent down to pick up the bottle from the floor and, I believe maliciously, put his hand on my leg. I don't know what happened to me; I felt something different, and I got extremely excited with that touch. 
We continued talking, and, at one point, he held my hand. I told him that I was married and that I had a son, but he told me that he was also married, that I was beautiful, and that he wanted to get to know me better. I don't really know what happened to me, but when I realized what was going on, I was already kissing that strange man while he was hugging me very tightly.
She's Letting Her Lust Lead the Way
Dinner service ended, and the aircraft's lights went out. Then, Ricardo invited me to go to the back of the plane, as there were several empty seats where we could be more comfortable. I don't know why, but I went with him, and we sat in a row of four seats near the lavatories. Ricardo picked up a blanket, lifted the arms of the seats, and covered us so that no one could see what we were doing. 
He slowly ran his hand under my dress and started touching my pussy, which by now was already super wet. At the same time, I was rubbing his dick — wow, he was super hard! Ricardo then opened his pants and asked me to suck his dick right there! It was a crazy situation, but I wanted to do it, and so I did. I guess that I wasn't thinking straight about anything anymore. I just wanted to enjoy the moment...
I lowered my head, asked him to keep looking if someone was coming, and then I put his dick in my mouth. The feeling was indescribable. I was loving sucking that stranger's cock — right there, on the plane. Meanwhile, he stuck a finger in my pussy, which drove me crazy, but he asked me to stop sucking him; otherwise, he would come right there in my mouth. He wanted to take me to the lavatory to fuck me. He then entered the lavatory, and he left the door half-open. I watched to see that no one was coming, and I got inside behind him.
Her Naughty Mile-High Club Initiation
We locked the door — it was very tight inside — and he lifted my dress, sat me on the sink, removed my panties, and stuck his dick in me at once. I was already so wet that there was no problem taking his dick all inside of me. He called me a naughty little bitch and said that he was going to give me the fucking of a lifetime. 
I was in the clouds, moaning and moaning... The part about being in the clouds was actually true, as I was really in the clouds… LOL… Then he whispered in my ear that he wanted to fuck my ass. According to my husband, I have a really big and hot ass, but I don't really like anal sex because I feel a lot of pain, but it was different with Ricardo. I wanted him to eat me, to fuck me... all I wanted was to be his little whore at that moment. 
So, he slowly fucked my ass, and I ran my fingers over my pussy. By doing that, I had the biggest orgasm of my life. It was an incredible experience, and I don't even know how to describe it. 
Ricardo still hadn't come, so he took his dick out of my ass, washed it in the sink, and I started sucking him again until he came into my mouth. I swallowed a part of it because he came a lot; he was also super excited about the whole situation. Then we went back to our seats and stayed together for the rest of our flight like two lovebirds.
He wasn't going to stay in Orlando, so he went on to Miami, and I exited the airport where my husband was waiting for me outside. Little did he know that his little wife had been fucked in every way by a complete stranger on board the plane and that I had loved it. After this adventure, I met Ricardo a few other times, but that is another story.

This story was submitted by one of our members to the "My First Big Cock" Erotic Writing Contest.
Our editor made minor adjustments to this story for length and clarity.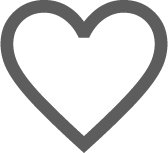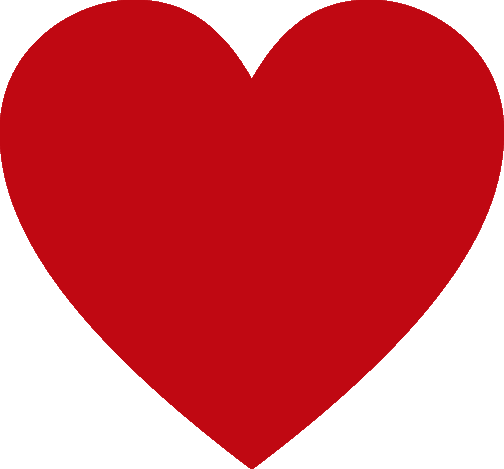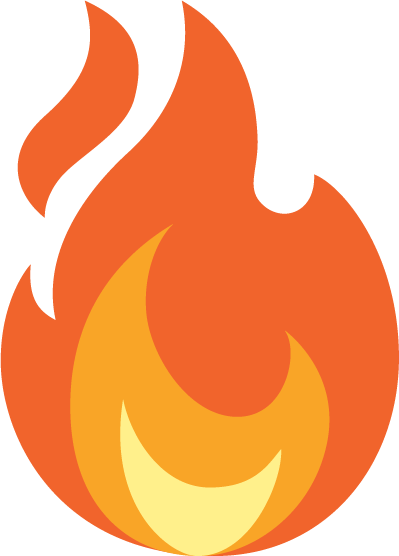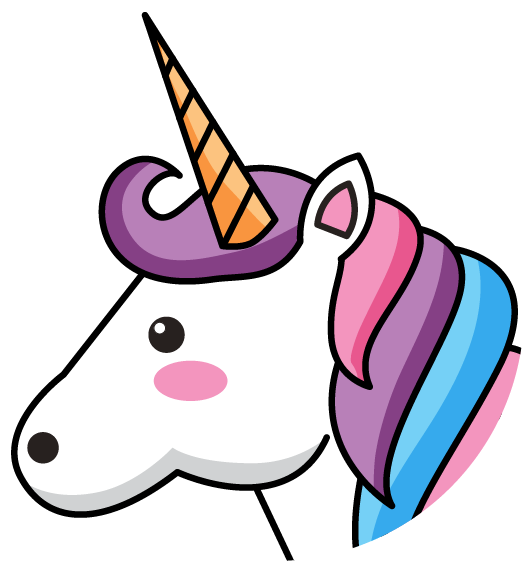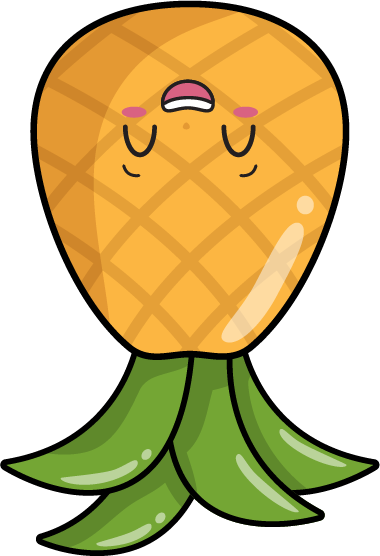 LIKE
0