SDC ROMAN HOLIDAY CRUISE
ITALY/FRANCE
28 AUG—4 SEP 2021
(8 DAYS/7 NIGHTS)
Simply breathtaking! When you love perfect sunset toasts with sexy friends, the mix of partying and pampering while waking up to a glorious new destination each morning, then this itinerary has your name on it! Starting and ending in one of the most magnificent cities of Europe, Rome, you are about to embark on an adventure of a lifetime.
You and your sweetheart are sure to appreciate the luxury of our 5-star, boutique cruise ship. Enjoy glasses of champagne and strawberries brought to you by your on-call butler or steward. Add to that 350 likeminded couples ready to let go of all inhibitions so you may focus on enjoying the lifestyle in its most seductive form.
Do not miss the exclusive, members-only access to the event guest list and reviews! Find out who is joining us on this trip and what other guests are saying!
Not a member? No problem! Click here to join now!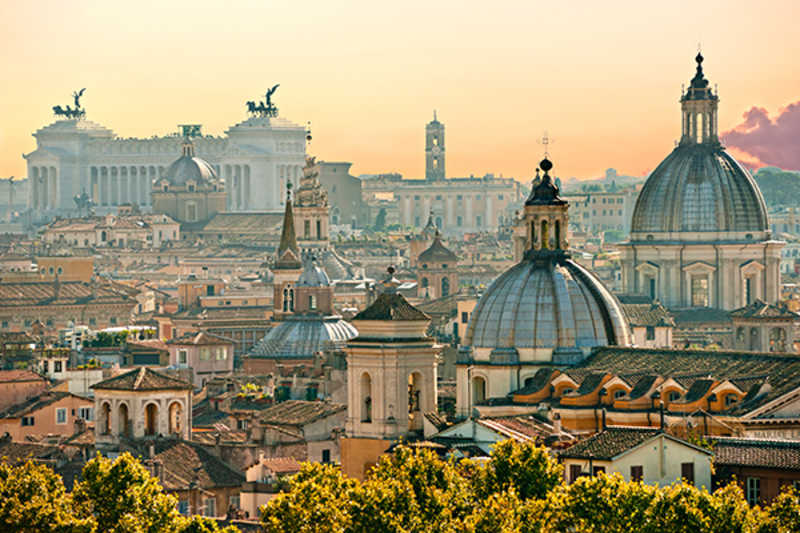 Rome
Italy's hot-blooded capital is one of the world's most inspiring cities. Take a few days before or after so you don't miss the splendor of it all. Make sure to visit the Colosseum, the museo Borghese, the Pantheon and of course the St. Peter's Basilica and the Vactican Museums to name a few!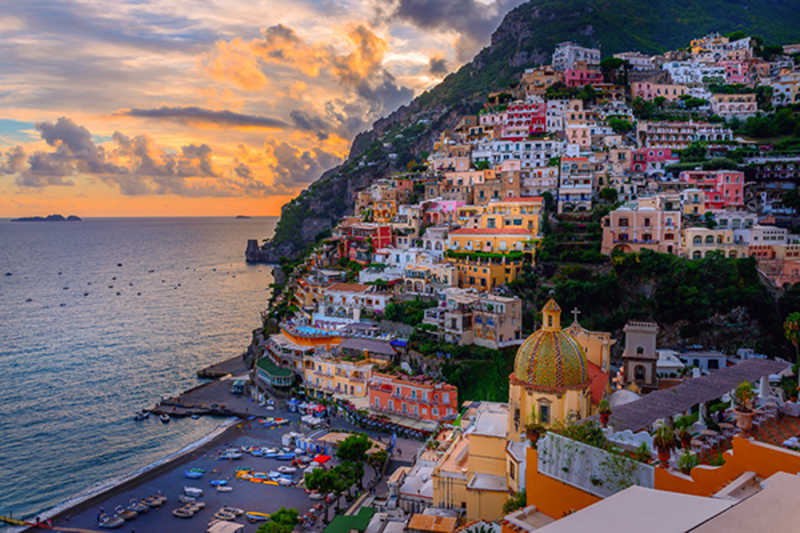 Amalfi
The favorite destination for the aristocrats of the 20th century and an UNESCO World Heritage Site. Beautifully nestled on a breathtaking coast line, Amalfi is known for its production of Limoncello liqueur. The towns of Positano and Ravello are also within reach for excellent sightseeing.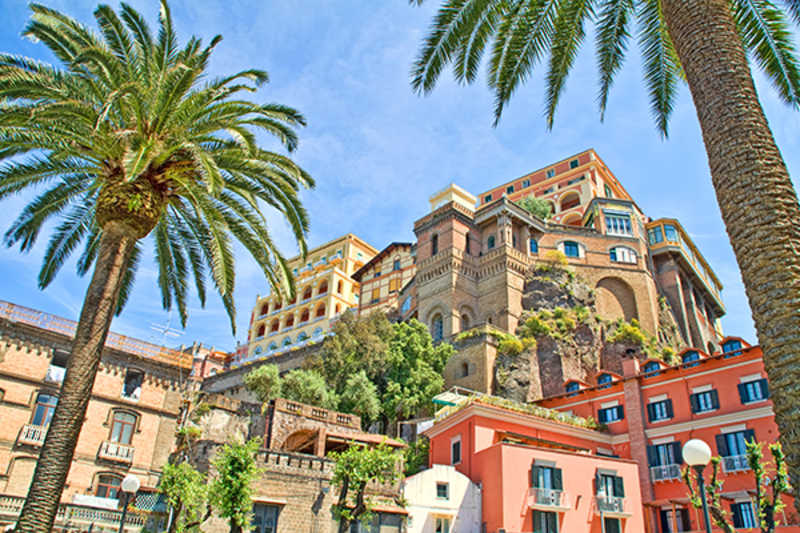 Sorrento
A small town with a big reputation! Plunging cliffs welcome you in a place where Dickens, Goethe and Tolstoy found their inspiration. The romance oozes in the Sorrentine air. From here Pompeii, Naples and Capri area within reach as well.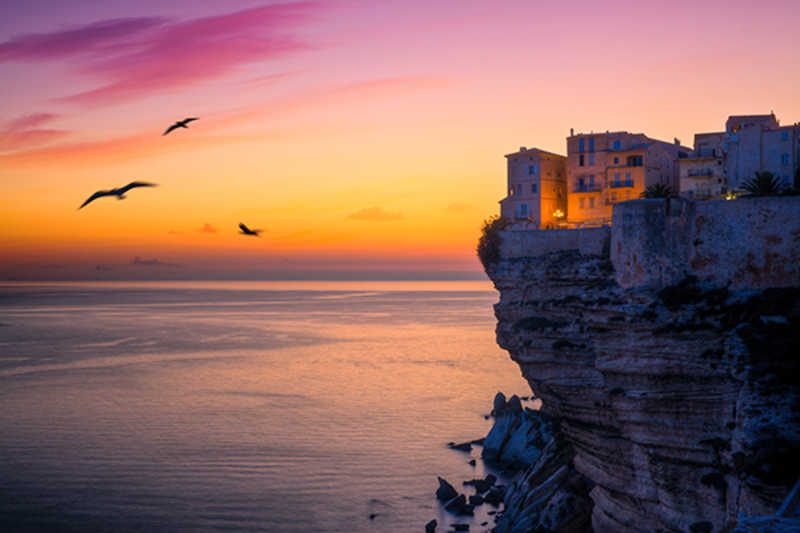 Bonifacio/
Corsica
This French medieval town perched high up on a white limestone cliff is also known as the "Citadel of Cliffs". A true mecca for divers as the sea floor is dotted with ancient vessels. It's Corsica's oldest town and if you are looking for a stiff workout, The Staircase of King Aragon Alfonso V features 187 steep steps that decent to the sea, where you can dive into the turquoise waters. The climb-up is the kicker.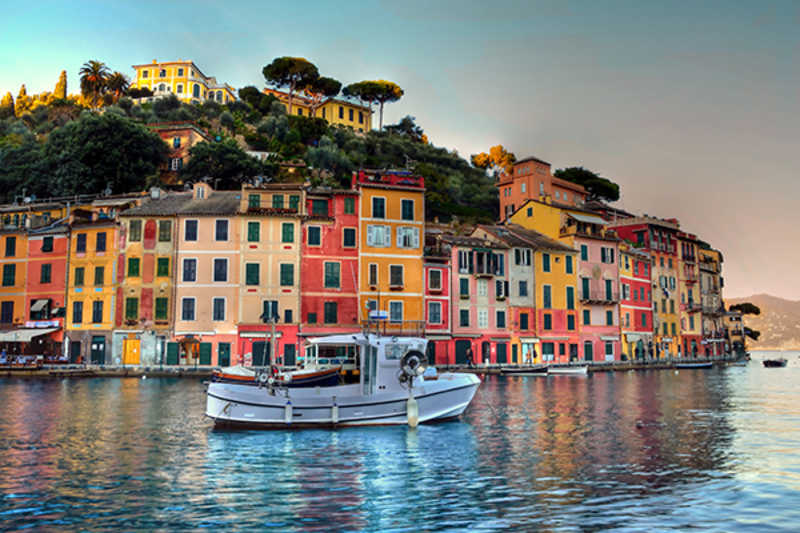 Portofino
A stunning beauty and a seduction for life.This was the spot for Grace Kelly and Liz Taylor to soak up the sun on the terraces of Hotel Splendido. Portofino still maintains that appeal to celebrities and jetsetters alike. This stop is certain to be a highlight destination on your cruise.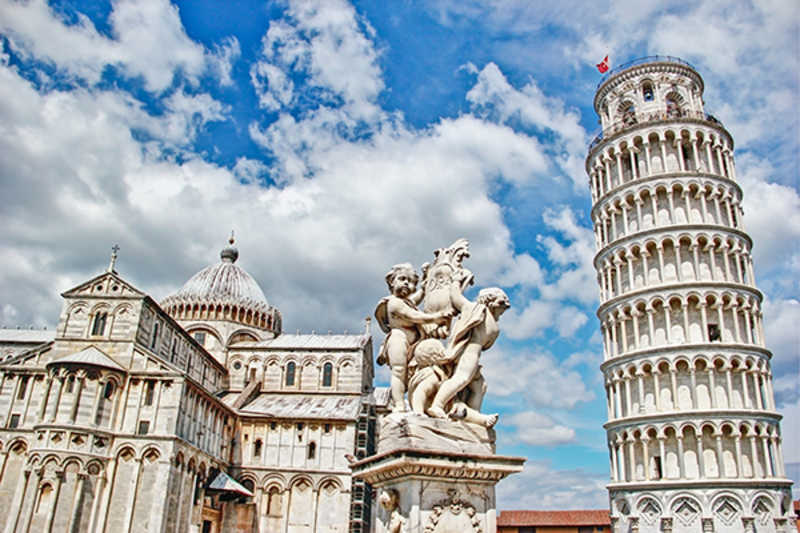 Florence/Pisa (Livorno)
Welcome to the birthplace of the Renaissance. Florence offers a treasure of masterpieces to see and things to do! Our favorites are the Duomo, the jewel of this city as well as Ponte Vecchio and the Palazzo Medici Riccardi. Notable residents were Machiavelli, Dante, Michelangelo, Donatello and more. You could catch a connection here to Pisa and Bologna as well.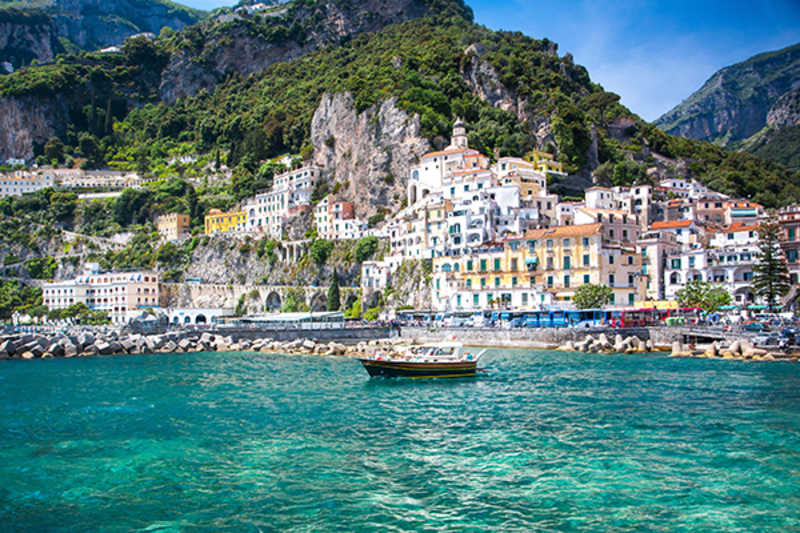 Portoferraio/
Elba Island
Today we jump back into the past with a visit to the pearl of the Mediterranean, a place worthy of an Emperor's presence. Napoleon's villas, San Martino and Villa dei Mulini are both open for visits. There are also wonderful beaches here to swim in the ocean and just bask in the sun, like Le Ghiaie or Sansone.
Bonifacio/Corsica, France
1300
1800
Portofino, Italy
0900
2300
Florence/Pisa, Italy
0800
1900
Portoferraio/Elba Island, Italy
0900
1800
Role play is an exciting part of your cruise! Sexy theme nights will be determined approximately 6 months before the event, so check back to find out what they are! Confirmed guests will receive them before they go online!
Cabins are all cozy and well appointed with all the comforts to make it your home away from home!
Inclusive for ALL guests:
Gratuities, a selection of house beers and wines during lunch and dinner, bottled water, soft drinks, specialty coffees and teas, concierge services for personal guidance and reservations.
Interior & Ocean View Staterooms include:
A queen size bed, 40" flat screen television, mini-bar, thermostat- controlled air conditioner, direct-dial telephone with voicemail, writing desk, in-room safe, hand-held hair dryer, USB ports under bedside reading lamps, luxurious cotton bed linens with duvet, terry bathrobes and slippers, 24-hour room service, welcome fruit basket at embarkation, fresh-cut flowers, tote bag, use of umbrella and binoculars, shoe shine service, turn down treats, daily news bulletin.
Veranda Staterooms include:
All stateroom benefits plus a sitting area with 40" flat-screen television, veranda.
Continent Suites include:
All stateroom benefits plus a spacious and comfortable sitting area, and a roomy bathroom with shower.  Some also feature a tub.
Spa Suites include:
All stateroom and suite benefits plus a spacious glass-enclosed bathtub, separate rain shower, comfortable sitting area, floor to ceiling sliding glass doors, veranda.
Ocean Suites include:
All stateroom and suite benefits plus a master bedroom with one queen size bed and a 55" flat-screen television, spacious living room also with a 55" flat-screen television, marble master bedroom with shower, dressing room with vanity and ample closet space, floor-to-ceiling sliding glass doors in living and master bedroom, spacious 233 sq.ft (21.7 sq.m) veranda.
World Owners Suites include:
All stateroom & suite benefits plus a master bedroom with one queen size bed and 40" flat-screen television
Located on deck/s: 4, 6, 7, 8
Located on deck/s: 4, 6*, 7
*Deck 6: some have obstructed view due to lifeboats.
Located on deck/s: 6, 7, 8
Located on deck/s: 6, 7, 8
Located on deck/s: 6, 7, 8
The 5-star luxury mid-size ship, caters to your lifestyle wishes with plenty of space and intimate atmosphere to create an unforgettable experience.
Ship Specifications:
Officers, Crew & Staff: 408
Occupancy: 702
Length: 592 feet (180 meters)
Guest Decks: 8
Electric Current: 110/220 AC
Ship's Registry: Malta
Net Tonnage: 30,277
Beam: 84 feet (25 meters)
Cruising Speed: 18.5 knots
Refurbished: 2018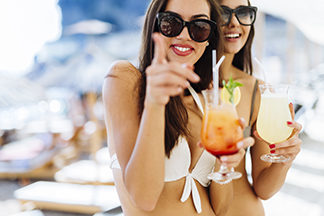 Bars
Multiple bars around the ship love to cater to your taste. There is a choice of drink packages that are highly recommended as they are well worth the price. These will be available for purchase once you come onboard.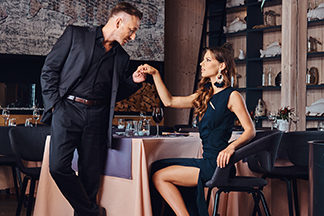 Restaurants
A 5-star ship comes with 5-star food! From two great specialty restaurants to à la carte or easy buffet style dining, the maître d' will delight your taste buds.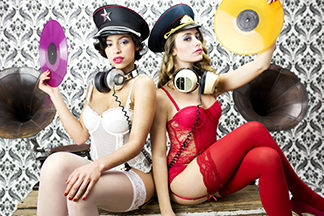 Clubs
Deck party anyone? We aim to plan our cruises at the best times of year so that the deck party under the stars is always on! We bring multiple DJs to keep you dancing, flirting and connecting with new and sexy friends!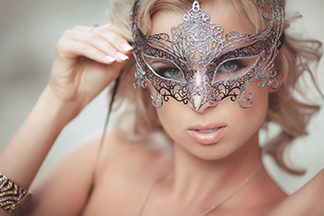 Extras
Our ship has an exceptionally well-equipped gym, a world-class spa for all your relaxing treatments and the biggest playroom on the ocean that changes to match the theme each night.
SDC reserves the right to changes at any time, without prior notice. Any applicable resort fees are payable to the venue directly.