SDC Croatian Cruise 2020
Italy/Croatia/Eastern Mediterranean
29 AUG—5 SEP 2020
(8 DAYS/7 NIGHTS)
Party along with 350 beautiful open-minded couples and spend sexy summer days and balmy evenings while cruising through thousands of years of history during our Croatian / Eastern Mediterranean swingers cruise. There is a special soft glow in this area of the world that you have to see to believe it. Both starting and ending in the most magical of cities: Venice, Italy!
Welcome to a unique experience during the most sought after and beautiful itinerary in the world that will seduce you at every turn. Allow yourselves to be swept up into a dream world of such incredible beauty it is almost an optical illusion!
Do not miss the exclusive, members-only access to the event guest list and reviews! Find out who is joining us on this trip and what other guests are saying!
Not a member? No problem! Click here to join now!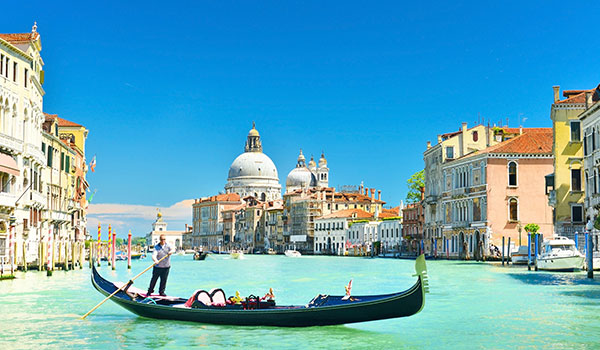 Venice
Flamboyant, magical and romantic, Venice is a place like nowhere else on earth. Drink a real Bellini on St. Mark's Square and marvel at the grandness of it all!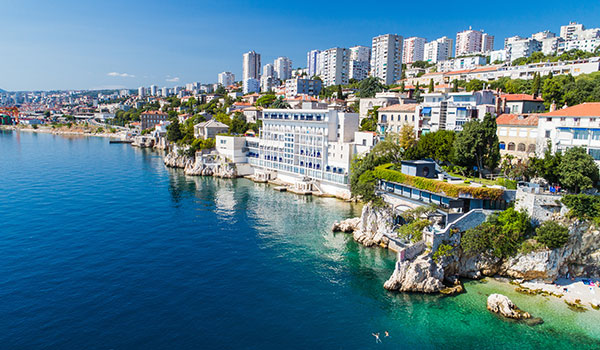 Rijeka
An authentic city with a flair much like Budapest or Prague! It has been awarded the honor of European Cultural Capital of 2020! Check out Trsat Castle which dates back to prehistoric times. Enjoy gorgeous views over the Kvarner Bay and its islands.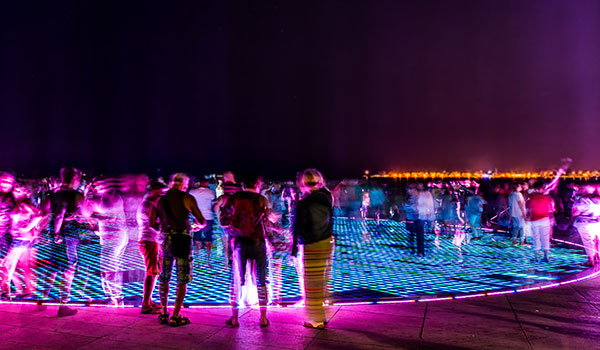 Zadar
A shorter stop, yet a definite must-see! This town on the Adriatic Sea is 2,000 year old and as seducing as ever! The unique to the world Sea Organ is played by wind and sea!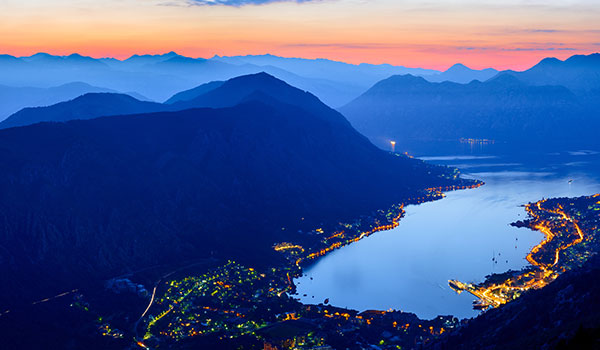 Inside Passage
A gorgeous Croatian passage of fjords, mountainous coastline and picturesque islands so beautiful that it almost looks like a painting. Squeeze yourselves, because it's absolutely real!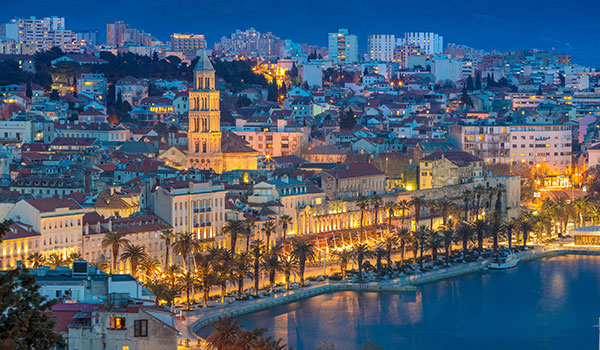 Split
The very heart of the Adriatic Coast. Hidden behind the walls of the Roman Palace of Emperor Diocletian, you step into an ancient past. A hint for the ladies: Marmontova Ulica Street offers brand name clothing shopping and lots of shoes!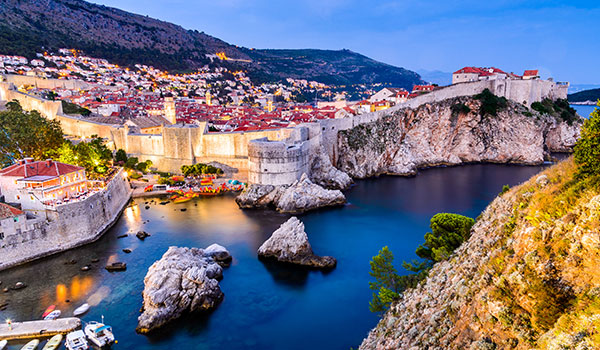 Dubrovnic
A 12th century city nestled between the Adriatic and Dinaric Alps, a rival to Venice. This city was used to film Game of Thrones, need we say more?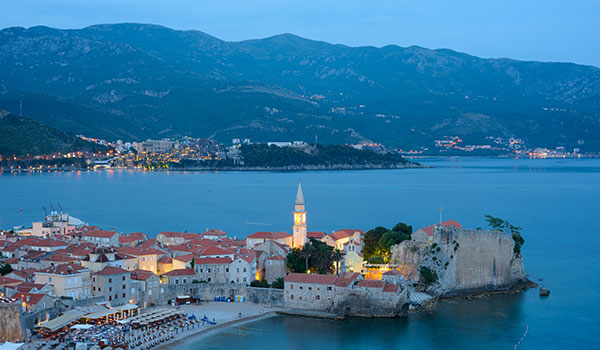 Kotor Fjord
Enjoy spectacular views as you cruise through a majestic 17-mile waterway that is also known as Europe's southernmost fjord. Your views while having breakfast will be nothing short of jaw-dropping!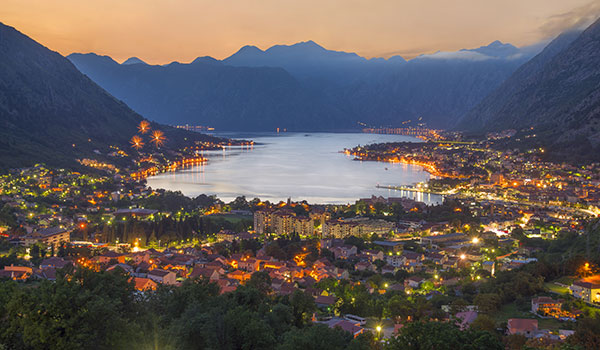 Montenegro
Located on a beautiful bay on the coast of Montenegro, Kotor is a scenic masterpiece! The entire ambiance puts you in the right mood for more amazing experiences back on board!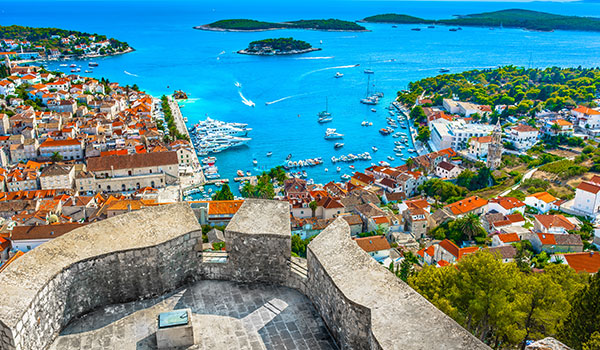 Hvar
The Queen of the Croatian Dalmatian islands and the sunniest place of Europe. This ancient city is described by many as a true fairy-tale city. Visit the Pakleni Islands to spend some time in your birthday suits!
Rijeka, Croatia
0800
2000
Croatian Inside Passage
1400
1700
Dubrovnik, Croatia
0800
2200
Scenic Kotor Fjord
0900
1100
Kotor, Montenegro
1100
1800
Role play is an exciting part of your cruise! Sexy theme nights will be determined approximately 6 months before the event, so check back to find out what they are! Confirmed guests will receive them before they go online!
Cabins are all cozy and well appointed with all the comforts to make it your home away from home!
Inclusive for ALL guests:
Gratuities, a selection of house beers and wines during lunch and dinner, bottled water, soft drinks, specialty coffees and teas, concierge services for personal guidance and reservations.
Interior & Ocean View Staterooms include:
A queen size bed, 40" flat screen television, mini-bar, thermostat- controlled air conditioner, direct-dial telephone with voicemail, writing desk, in-room safe, hand-held hair dryer, USB ports under bedside reading lamps, luxurious cotton bed linens with duvet, terry bathrobes and slippers, 24-hour room service, welcome fruit basket at embarkation, fresh-cut flowers, tote bag, use of umbrella and binoculars, shoe shine service, turn down treats, daily news bulletin.
Veranda Staterooms include:
All stateroom benefits plus a sitting area with 40" flat-screen television, veranda.
Continent Suites include:
All stateroom benefits plus a spacious and comfortable sitting area, and a roomy bathroom with shower.  Some also feature a tub.
Spa Suites include:
All stateroom and suite benefits plus a spacious glass-enclosed bathtub, separate rain shower, comfortable sitting area, floor to ceiling sliding glass doors, veranda.
Ocean Suites include:
All stateroom and suite benefits plus a master bedroom with one queen size bed and a 55" flat-screen television, spacious living room also with a 55" flat-screen television, marble master bedroom with shower, dressing room with vanity and ample closet space, floor-to-ceiling sliding glass doors in living and master bedroom, spacious 233 sq.ft (21.7 sq.m) veranda.
World Owners Suites include:
All stateroom & suite benefits plus a master bedroom with one queen size bed and 40" flat-screen television
Located on deck/s: 4, 6, 7, 8
Located on deck/s: 4, 6*, 7
*Deck 6: some have obstructed view due to lifeboats.
Located on deck/s: 6, 7, 8
Located on deck/s: 6, 7, 8
Located on deck/s: 6, 7, 8
The 5-star luxury mid-size ship, caters to your lifestyle wishes with plenty of space and intimate atmosphere to create an unforgettable experience.
Ship Specifications:
Officers, Crew & Staff: 408
Occupancy: 700
Length: 592 feet (180 meters)
Guest Decks: 8
Electric Current: 110/220 AC
Ship's Registry: Malta
Net Tonnage: 30,277
Beam: 84 feet (25 meters)
Cruising Speed: 18.5 knots
Refurbished: 2016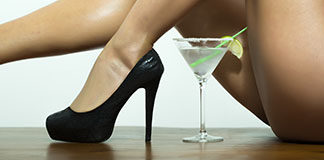 Bars
Multiple bars around the ship love to cater to your taste. There is a choice of drink packages that are highly recommended as they are well worth the price. These will be available for purchase once you come onboard.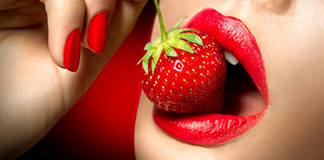 Restaurants
Hungry anyone? A 5-star ship comes with 5-star food! From two great specialty restaurants to à la carte or easy buffet style dining, the maître d' will delight your taste buds.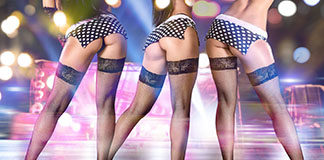 Clubs
Deck party anyone? We aim to plan our cruises at the best times of year so that the deck party under the stars is always on! We bring multiple DJs to keep you dancing, flirting and connecting with new and sexy friends!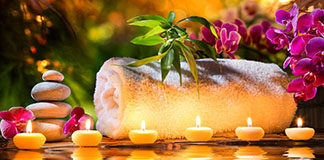 Extras
Our ship has an exceptionally well-equipped gym, a world-class spa for all your relaxing treatments and the biggest playroom on the ocean that changes to match the theme each night.
SDC reserves the right to changes at any time, without prior notice. Any applicable resort fees are payable to the venue directly.