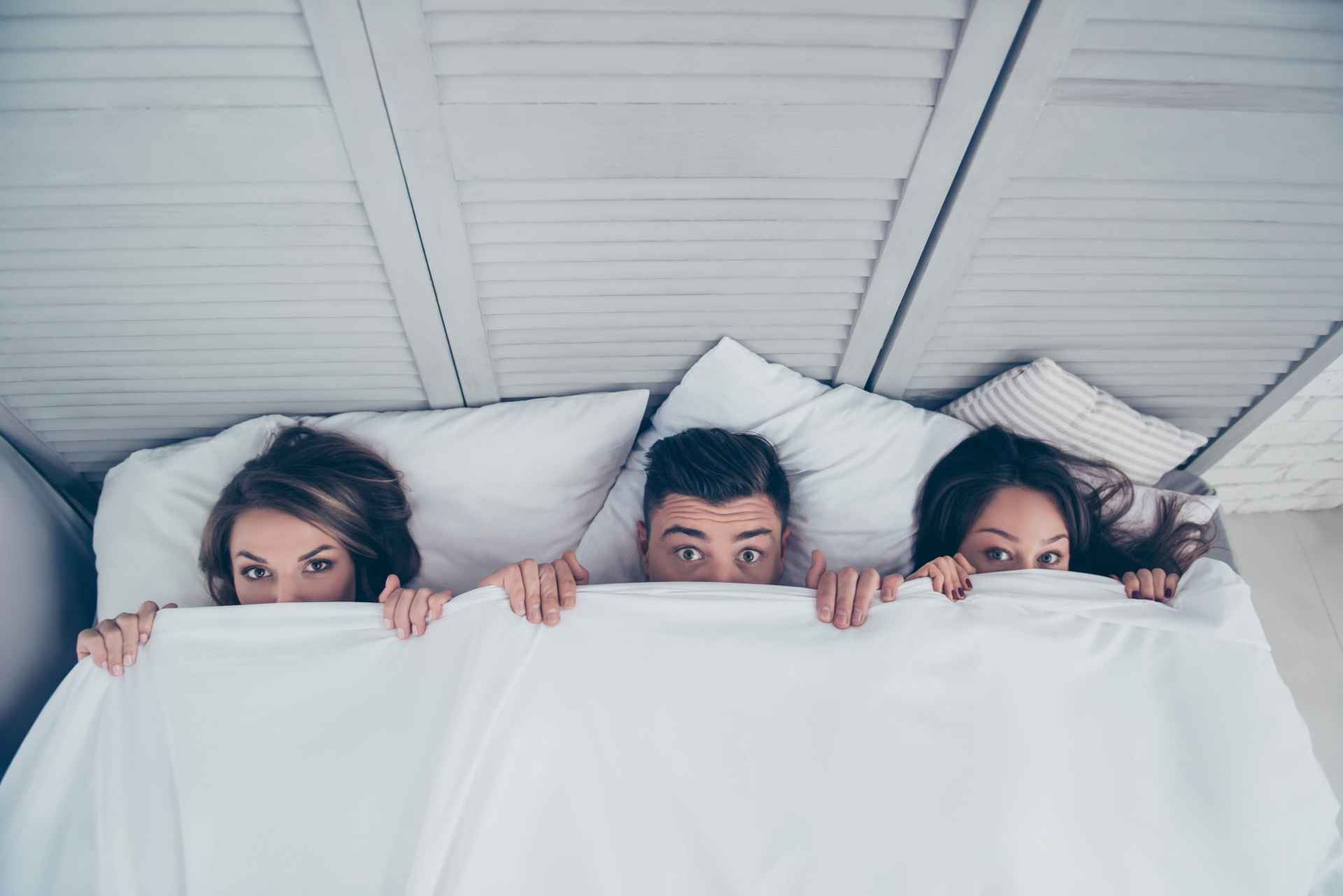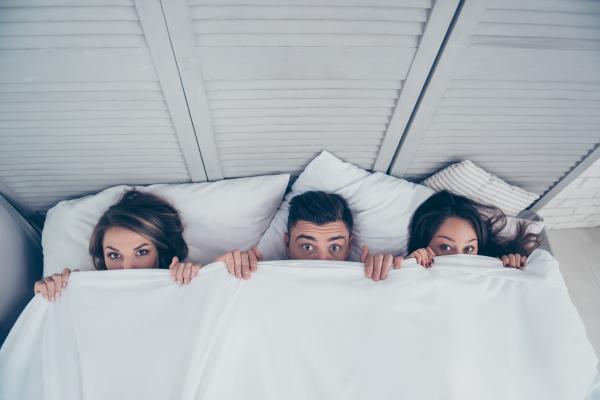 Of je nu fantaseert over je tenen onderdompelen in de veelzijdige levensstijlscene of al je eerste stappen hebt gezet in deze opwindende wereld, lees deze tips voor een meer bevredigende reis.
Een beroemd lied decennia geleden was 'Sock it to me', wat zoveel betekent als 'Geef het aan mij'. En ja, wij dachten ook altijd dat het 'Suck it to me' was. Maar 'Zuig aan mij' is toch echt iets heel anders. De moraal van dit verhaal? Dat een boodschap net zo kritisch is als toen en de betekenis van die boodschap vandaag de dag nog belangrijker. Zeker in de vrije en sekspositieve omgevingen die SDC.com creëert op de reisevenementen over de hele wereld en waar niemand onder druk staat.
Allemaal nieuw in de lifestyle?
Het klinkt misschien verrassend, maar als je nieuw bent in de swingers- of evenementwereld, moet je misschien eerst je seksverwachtingen een beetje aanpassen. In tegenstelling tot wat vaak wordt gedacht, is het niet een 'vrijheid blijheid' voor iedereen, met grote orgieën waar je zomaar in springt. Het gaat niet alleen om eendimensionale seks, het gaat ook over plezier hebben, over fantasieën, verlangen en intimiteit, en de mogelijkheid om je meest sensuele dromen in het echte leven te verkennen en uit te laten komen. Wat die dromen voor jou ook zijn. Sommige stellen houden er gewoon van om te kijken of wat kletsen. Iedereen neemt deel op het niveau waar ze zich prettig bij voelen. Uiteindelijk zullen een open geest en een gevoel voor humor je het plezier en de voldoening geven waar je naar op zoek bent!
Of je nu van erotische dating houdt, je kinky kant wilt verkennen, fantaseert over de eerste beginselen ontdekken van de veelzijdige lifestylescène of al je eerste stappen in deze opwindende wereld hebt gezet, iedereen is het absoluut eens over het belangrijkste element daarvan: respect.
Snoepjes in de schaal
Het feest is geweldig, de drank stroomt, de muziek laat je dansen en de paren om je heen zijn sexy en staan open voor fysieke contacten. Het is een magische tijd en het is gemakkelijk om je te laten meeslepen. De spanning van de jacht - en uiteindelijk de spanning van de vangst - is een enorm afrodisiacum in lifestylekringen. En om hier met succes in te stappen heb je zeker een goede dosis zelfrespect, respect voor je partner en voor alle anderen nodig. Op die manier is er geen spijt de volgende dag. En onderdelen van het pakket respect zijn ook hygiëne, netheid, veilige seks, beleefdheid en het vermogen om met elegantie, discretie en een volledig begrip van privacy op een negatieve reactie te reageren. Voeg daar een scherp oog voor de basis morele waarden en de gevoelige behoeften van anderen en jezelf aan toe en je hebt de snoepjes in de schaal gevonden!
Het lijkt misschien allemaal zo vanzelfsprekend, maar het is goed om af en toe te herhalen dat het rekening houden met wat simpele regels je eerste lifestyle-ervaring, en tegelijkertijd die van anderen kan maken of breken, ongeacht of je een beginner of al een ervaren swinger bent. Het is belangrijk om binnen je comfortzone te blijven en de grenzen die je als stel samen hebt afgesproken, te handhaven.
Blijf alert
Een swingers-evenement is meestal een goed geregiseerde, gedetailleerde en geplande bijeenkomst van een grote groep sexy mensen. Daarom zijn er uiteraard nogal wat regels en voorschriften om ervoor te zorgen dat iedereen zich veilig en zeker voelt. In deze geschreven en ongeschreven regels zijn er een aantal heel belangrijk. We hadden het al over respect. En de regel die daar hand in hand mee gaat is toestemming .

Er zijn allerlei hulpmiddelen uitgevonden om toestemming tussen seksuele partners mogelijk te maken, zoals een toestemmingsapp of de nieuwste: een condoompakket dat vier handen vereist om het te openen. De slogan daarvoor luidt: "Als het geen ja is, is het een nee" en "zonder toestemming is er geen plezier." Allemaal waar, maar niet erg praktisch bij lifestyle-evenementen, of in een clubomgeving. Bovendien sluiten deze opties het intrekken van toestemming niet uit. Mensen kunnen zelfs van gedachten veranderen tijdens seks, en daarom is dit in lifestylekringen altijd een delicate kwestie te kijken of de gegeven toestemming nog geldt. Blijf daarop alert.
Makkelijk?
Ja, eigenlijk wel. Als je alert genoeg bent. Nee is nee, en dat betekent precies dat. Een belangrijke toevoeging die vaak niet wordt genoemd, maar wel veel speelt: een eenmalig ja is niet voor altijd een ja, en een ja kan op elk moment in een nee veranderen.
Ben je klaar?
Als je over al dit soort dingen hebt nagedacht om alleen of zonder drama de lifestylescène te ontdekken, ben je klaar. SDC-evenementen zijn zeer inclusief en laagdrempelig. Er gebeurt niks tegen je zin in. Dus ook als je gewoon van de sfeer wilt genieten en rond wilt kijken ben je meer dan welkom.

Tijd om de aankomende evenementen te bekijken en de sprong te wagen!

SDC vindt dat alle gasten en medewerkers het recht hebben om zich gerespecteerd en veilig te voelen. Als zodanig houdt SDC graag een gedragsniveau aan dat positief is voor je medegasten, het bedrijf, de evenementen en de betrokken locaties. Om zo'n omgeving van openheid en vriendelijkheid te creëren, zijn er do's en don'ts, zodat het voor SDC mogelijk is om een hoffelijke, leuke en professionele service te bieden.