Seek yourself, Discover together, and Create moments with SDC.
Make SDC.com your top source for expert information about sexuality, relationships and health, including videos, podcasts and articles created to guide, inform and entertain you in all aspects of your erotic journey.
Let's admit it: Men don't like talking about penile troubles.
As a team, we realized the lead-in question we receive the most during online therapy sessions is: "What is wrong with me?"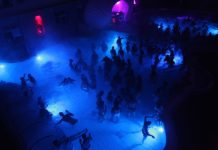 I'm not on the set of a porno flick or at a wild frat party in the summer that's taken a turn for the erotic. No, I'm at a swinger's club.
Sometimes it's hard to get things going when you're playing with another couple, and John and Jackie don't just mean connection-wise.
The subject of consent has been on everyone's minds lately. John and Jackie Melfi delve deep into the subject of consent in the lifestyle in this Openlove 101 video.