Sex Because Video Series: Couples Therapy and Coaching
As a team, we realized the lead-in question we receive the most during online therapy sessions is: "What is wrong with me?"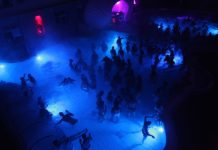 I'm not on the set of a porno flick or at a wild frat party in the summer that's taken a turn for the erotic. No, I'm at a swinger's club.
The term Kundalini, derives from India, and essentially means the coiled sexual energy at the base of the spine.
Lexi shares her tips to maximize your - and your partner's - pleasure during anal play.