Allen's Corner: Their Long-Awaited Lifestyle Pool Party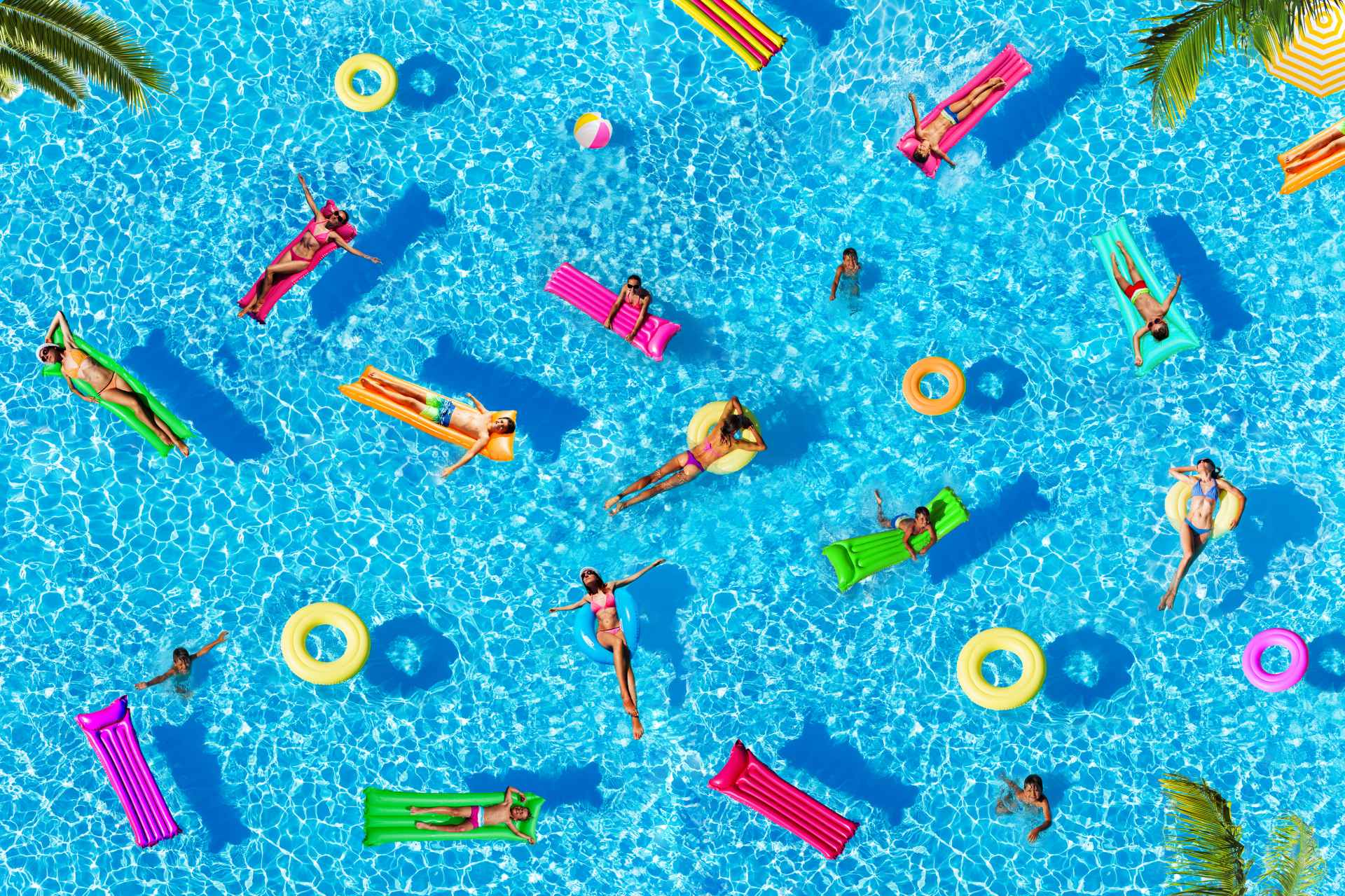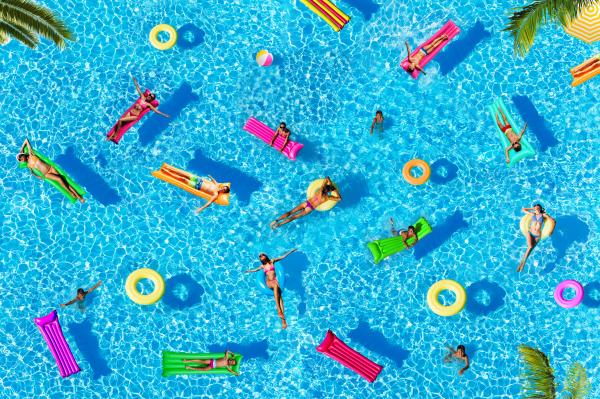 When you live in Vegas, there's always a party — unless there's a global pandemic. Allen talks about their first pool party since the beginning of quarantine.
One thing I would love to say, "Oh my god, 2020 just needs to end." What a fucked-up year it has been, and we are only halfway through [this article was published in July 2020]. With that note, I hope most of your city, state, or country has opened and is out of quarantine. I'm a lot happier than last month as Las Vegas is finally open for the most part. We can go out for dinner, visit casinos, see museums, go to the amusement parks, and out to dinner. 
This last weekend, Brandy and I even went to a lifestyle club pool party and a hotel suite party. (Some people also had their own room for even more fun). Yes, you read that right; a lifestyle party, the first one we have attended in three months.
Teasing at the Topless Pool Party
The pool party, which was topless, started at 11 am, and we made damn sure of getting there as soon as it started. A couple we know and have previously partied with arrived, and all the hugs and kisses started, so happy to see each other again after the long "drought." Not a minute later, the guy grabbed Brandy and her tight ass. I HAD to reach for the gal's ass because I love a good ass to squeeze. It took a little bit of time before she took off her shirt and shorts. I was just thinking, "oh my god!" Of course, I've always thought of that from the first time we played. She stood there with just her g-string bottom on. There was no playing by the pool allowed, so I could just kiss her pelvic area and be as close as I could to her pussy. She has a tattoo in THAT area that I have always loved (I will not say what it is to keep her identity private). About an hour goes by, and more people had shown up. It was awesome to see so many sexy people, and we missed being around them. You could see on everyone's faces they were thinking the same thing.
So, the couple and we got a beverage and started having a few laughs and are teasing each other, touching each other's legs, back, and of course me rubbing the other wife's ass. We all were getting to that "unfinished business of more wild sexy playtime." I was kissing every part of the wife's body that I could get away with. The tension (sexy tension) was getting stronger and stronger. If we could have played at the pool, the four of us would have put on a damn good show. If we could have gone to a room, it would have been a hot, wild, and sexy as fuck time. But sadly, there was none of that at the pool party. But you know what? Teasing is fun and just leads to making things that much hotter. 
During the pool party, I kept looking around and the eye candy was just incredible. It was an awesome thing, seeing all our friends out and feeling normal again. All the sexy people that were around just kept your dick hard. There was so much teasing going on and people having a good time. And yes, some of the ladies had been making out a little. After a few hours went by, the host and hostess of the party got to join the fun for a little. The hostess started walking around topless, and I very much enjoyed watching her breasts move erotically. She is a hot and sexy lady and I'd love to play with her. Brandy has thought about playing with the host and hostess. That is one of those things that only time will tell. Sadly, the pool party had to end, which sucked because people were having a good time. But there was the room party later that night at the hotel.
Taking Things to the Hotel Room
Brandy and I went home and had some fun in the shower. She always looks so fucking hot. She stands at the mirror, naked, doing her hair and makeup all the time, and I love it. Brandy's red dress hugged her figure, showing every part to delight in and her hair in a kind of pin-up that makes you want to kiss her neck repeatedly.
We entered the hotel room and the "hotness" exuded from the room. We planned on meeting back up at the hotel with the couple that had joined us at the pool. After all, with that teasing at the pool, who wouldn't want that? The teasing began again and watching Brandy feeling the guy's dick with a look on her face that said she was relishing in every moment of it. Of course, I was loving the feel of the gal's body as I rubbed my hands all over it. After it all, we went our separate ways to mix and mingle. Brandy was getting approached by a good number of guys. With that said, Brandy hates it when you tell her you are going to fuck her and are cocky about it. Even more so if she doesn't get a chance to have that first mental click(not a physical touch). That is the biggest turn off for her (and I would wager many other women), and most have just blown any chance of fucking her (hint hint to some of you guys). Trust me: she knows when you are trying to be funny or when you think you are all that and can have anyone you want.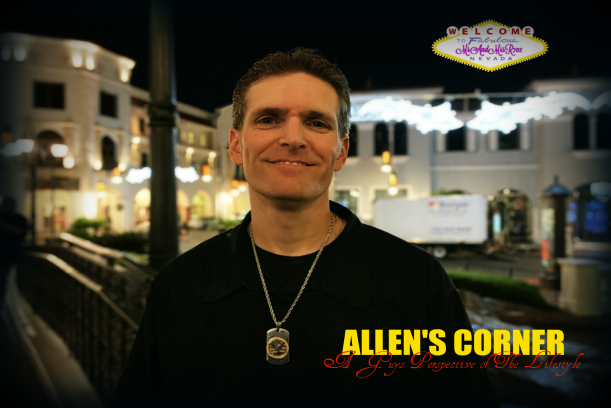 If you would like to follow Brandy and me, look for "MrAndMrsR702" or "Allen Brandy Vegas" on most Lifestyle and social media. 
Until next time… Life is short. Live it to the MAX.
This article originally appeared in the July 2020 issue of ASN Lifestyle Magazine.