About Us
Seek, Discover, and Connect at SDC.com. Welcome to SDC, the world's largest erotic dating and lifestyle community for open-minded couples and singles, swingers, and kinksters.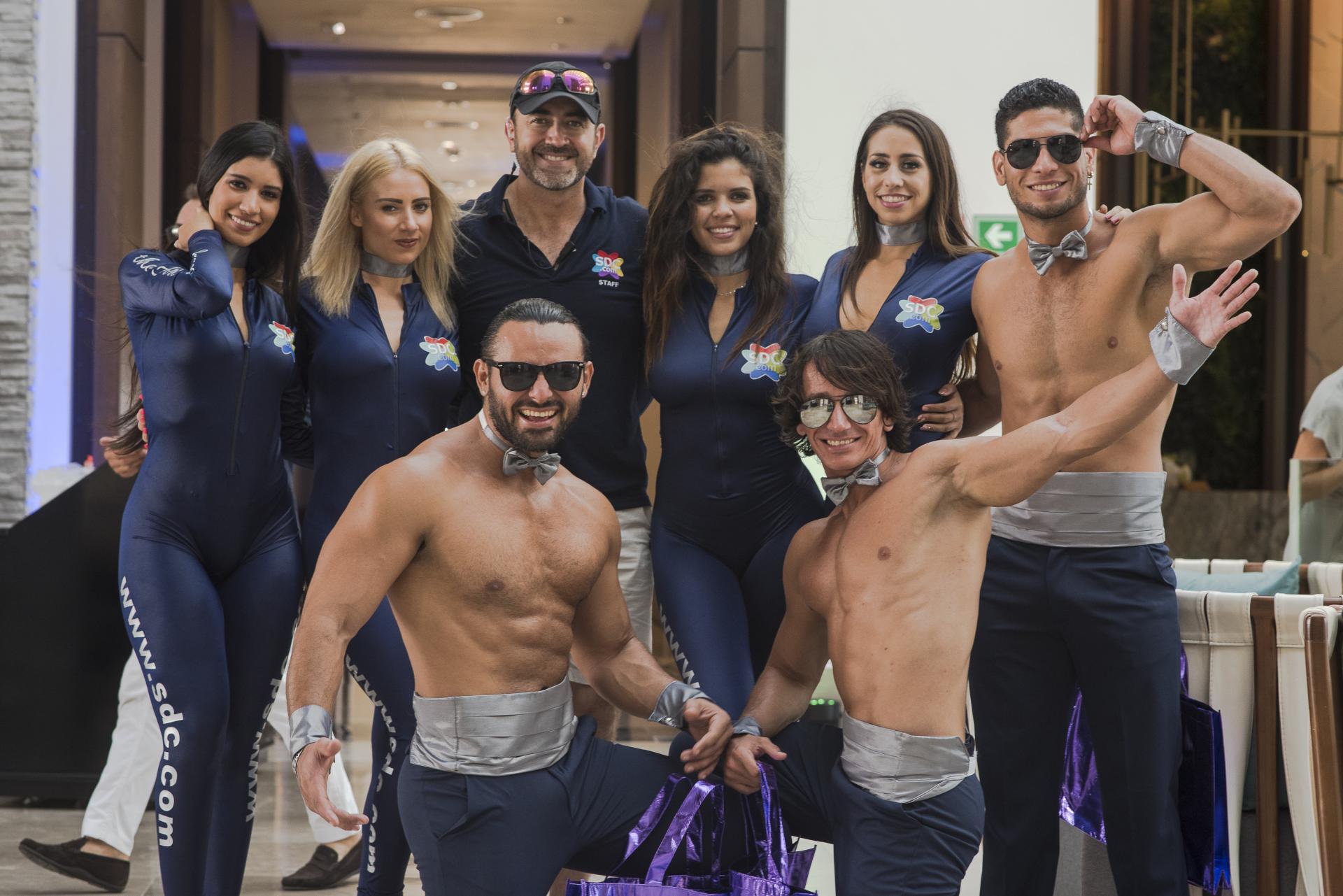 SDC first started as a swingers' dating site (aka Swingers Date Club) in 1999, and we have since evolved into a global community of millions of individuals and couples seeking to connect on SDC.com and on our popular dating app via Apple and Google Play.

At SDC, we believe that every journey — whether for business or pleasure — should be an unforgettable adventure for our vibrant community of members. This inspired us to create our SDC BNB service that connects travelers with welcoming B&Bs, dungeons, adults-only resorts, love hotels, and other short-term rental accommodations in the sexiest cities in the world,, like Ibiza, Amsterdam, Cap d'Agde, and other renowned destinations. Check out the latest SDC BNB listings here.

SDC's partners and affiliates have always been an integral part of our SDC community. We've developed a successful Partner Program that incorporates plentiful advertising and sponsorship opportunities for companies, connecting your brand with our unique members and audience.

Whether you're curious about improving your relationship and sex life, a newbie to the lifestyle, an experienced veteran, or anything in between, SDC.com's media site can help guide you on your erotic journey. Our expert contributors have collaborated with us to create educational and entertaining articles, podcasts, and videos about relationships, sexuality, kink, and more key topics.
Discover more about SDC's different features, services, and departments:
SDC's Dating Site & App
Over the last twenty years, we've learned a lot from our loyal members about what they're looking for when it comes to hookups and erotic dating, which is how we've become the #1 open-minded lifestyle dating platform in the world!

SDC is constantly evolving and innovating our technology, creating new features to enhance our members' experiences as they flirt, meet, date, hook up, and make meaningful connections with each other. Our Helpdesk is very active in helping our members navigate SDC and listening to your feedback to continue to improve our services for you.

Your privacy and discretion are of utmost importance to us, so you can explore and experience SDC with ease and focus only on the pleasure of connecting with others.

Join millions of members on SDC.com in over 100 countries and six languages. Enjoy features like live video streaming, speed dating, exclusive member photos and videos, sexy local parties and clubs listings, in-site messaging tools, and advanced search options.

Experience the full desktop version of SDC.com or download the app on Apple's App Store & Google Play.

Here's what our members are saying about us:
format_quote This is an incredible app and platform to connect to other people who are into the same lifestyle. The app is very smooth and no glitches. Really enjoying it.
V.K.
format_quote Great interface, which makes the experience a step above other sites like this.
F.B.
format_quote Exceptional, very user friendly. I was able to make a connection within a few days. Very informative.
K.M.
format_quote Ottima app, molto facile da usare e da connettere. Vale assolutamente la pena l'iscrizione completa.
J.A.C.
A hot date today is just a few clicks away!

---
SDC BNB
Our SDC BNB team is dedicated to hand-picking unique accommodations that provide BNB guests with unforgettable escapades to hot destinations around the globe. We strive to partner with open-minded hosts who share our passion for hospitality and the lifestyle while being highly motivated to elevate their guests' experience to new heights.
---
SDC Partner Program
We're best known as the world's leading open-minded dating community for over twenty years.

To serve the needs of our members, audience, and advertisers, we recently developed the world's first open-minded advertising platform to connect you with our unique community.

Participate as an affiliate, an advertiser, or both! You have the flexibility to do as much as you want, making it easier than ever for you to make money and advertise with SDC — all in one Partner Account!


As an SDC Affiliate:
Earn 50% commission from all the paying members you refer to our SDC dating site — over the lifetime of that member. No other adult dating website offers this kind of payout! Our automated payout system makes it easier for you to get paid — no matter where you are in the world. Log into your SDC Partner profile to check out the SDC banners we've designed for you to use with your tracked affiliate code and share on your website and social media.
As an SDC Advertiser:
You can create new leads to help grow your business and reach new potential customers. Our SDC members and visitors are open-minded and interested in products and services like yours! When you advertise with us, you're exposing your brand to an audience of curious potential customers who are much more likely to engage with your banners and sponsored content than on any other ad platform. Connect with our expert ads team to customize your campaigns and fulfill your company's marketing goals — whether you want to increase your sales and revenue, improve your brand's recognition, drive traffic to your website, or all of the above!
---
SDC's Professional Network
Join our worldwide SDC community of clubs, businesses, and professionals and engage with our members and diverse audience!

There are many advantages to being part of our professional network, including participating in our SDC Benefits program and having more opportunities to promote your services and products across SDC and to our exclusive SDC community.
---
SDC Media
Enhance your erotic journey with our videos, podcasts, and articles on SDC.com, the world's biggest adult sex education platform!

Our expert contributors include leading therapists, medical professionals, authors, entertainers, and our very own SDC members, providing advice, education, and resources about sexual health and relationships — in six languages: English, Dutch, Spanish, German, French and Italian!

Check out all our popular articles, podcasts, and videos, including our extensive Glossary of sexuality and kink terms and our resource sections such as Swinging 101 — all created to help you enhance your relationships and sex lives.

Do you have something to share on SDC?