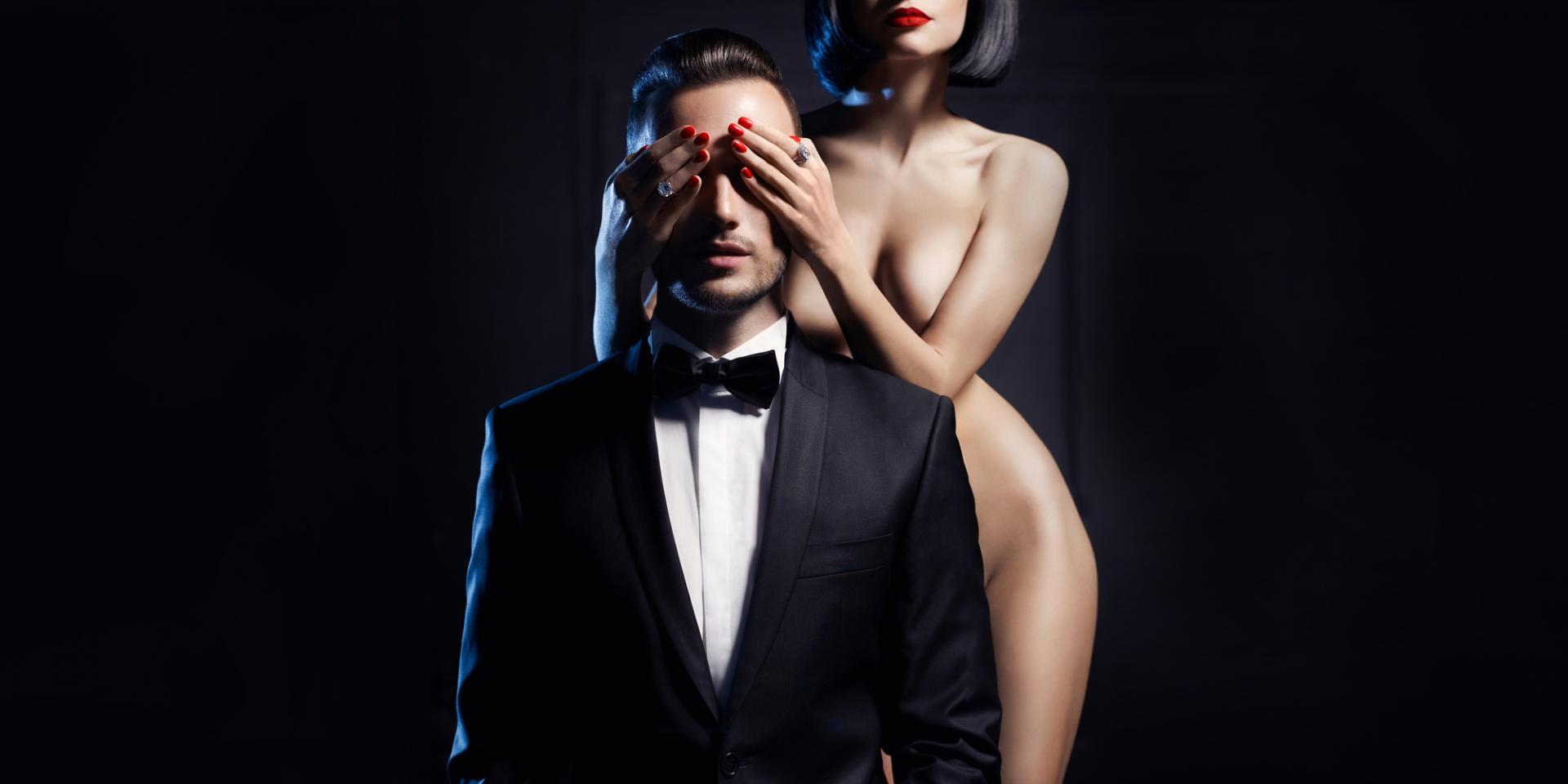 SAINTS & SINNERS ATLANTIC CITY
18 South Dr Martin Luther King Blvd., Atlantic City, 08401
Saints and Sinners AC is our flagship location where you will find EVERYTHING you want in a Couples Lifestyle Club. Saints AC is not just a night club. We offer the whole resort experience. We have a boutique hotel, Surfside Hotel, attached to the club with rooms available, in-ground outdoor (seasonal) pool open 24 hours. Nude sun bathing and swimming always permitted. Our elegant club offers several areas to relax, party and play starting with our lobby bar/mingling area with seating, pool table. We offer 15 separate sections of play with private, semi-private and open areas for everyones comfort level. Plenty of restrooms and showers throughout the play areas. Soap, linens and condoms provided. We have the deck bar which has a dance floor with dance pole and opens to a full size deck with plenty of room to mingle, relax or dance. We have two additional rooms off the deck with a VIP booth, TV and sexy beaded dance booths for your personal use. We are a BYOB and offer mixers & snacks.. We offer coat check. We have lockers and showers available for those just joining us for the day/evening. Please ring your own locks. Surfside Hotel offers King beds with mini fridge, microwave and HD TV. We offer premium (stand up shower), deluxe (stand up shower, Jacuzzi tub) and suite (shower, Jacuzzi tub and large room) Many rooms offer either deck access or a balcony. All 3rd floor pool side deck rooms overlook pool (no direct access) but most rooms are deck accessible. We book rooms to couples & single females only. NO Single Male in the hotel rooms.
OPERATION TIME AND ENTRANCES FEES
| | |
| --- | --- |
| Club Size | 55000 square feet |
| Max. Occupancy | 2000 |
| Food Available | Yes |
| On premise sex allowed | Yes |
| Dance Floor | Yes |
| Fetish Room/Area | Yes |
| Outside Area | Yes |
| Massage Area | Yes |
| Swimming Pool | Yes |
| Smoking Allowed | Yes |
| Private Rooms | Yes |
| Private Locker | Yes |
MEMBERSHIP FEES
Saints and Sinners Atlantic City will REQUIRE a membership (Yearly or One Night Visit) fee as well as the daily entrance fee. The pricing for yearly membership fees are: Couples $50/yr | Single Females $15/yr | Single Males $100/yr | OR $20 One Night . If you already have an active yearly membership and it is not expired then your membership can be used at AC, Emery St & Frankford Ave locations..
SDC MEMBERS DISCOUNT/BENEFITS
When we have special events with SDC, we will always offer a special discount for you. Please wear your SDC bracelet.
Anonymous
Oct 7 2017 1:10AM
RATE: 10
We both love Saints n Sinners. There is so much to do there. The options are endless. You can check in earlier in the day to a nice and clean room, nothing fancy. Go in the pool or nude sunbathing. After a fun day of naked fun in the sun, you walk back to you room, get ready for the party at night and have fun in three floors of playrooms. They have a Sybian room, sex swing room, private rooms, large playrooms. It has something for everybody. The workers and bartenders are friendly, the DJ/music is always great and the people are always so sexy. When you had enuf you go back to your room. I just wish they would open for Fridays too. It's a great little escape though. It's our Favorite club! It's like a mini Desire in AC minus the palm trees ;)
Anonymous
Jun 3 2015 9:08PM
RATE: 9
So on May 30th my husband and I decided to try a swingers club out. So we found saints and sinners. On Saturday we drove up to Atlantic City. We checked in around 4. The place is kinda cool, there is the diving horse inn that's attached to the club. The hotel rooms were basic, but clean. I mean you're there too fuck.. You don't need much. The club was huge, there are 3 bar areas, with a buffet table set up at the first one. You BYOB and they store it for you, they have all the mixers at the bar as well. There are a lot of sexy "playrooms" I believe they had 3 levels of playrooms. All were equipped with fresh linens, bathrooms, some had showers and some toiletries to freshen up. I was truly fascinated thinking about what goes down in these playrooms... However... There were only about 8 couples there. One was a sexy chocolatey couple, the girl was thick with velvety skin and big tittys. Her hubby was dark chocolate goodness! Yum! I could almost taste him. There was also a Latino couple the girl had awesome purple hair, sexy face, lips, mouth and figure. Her husband was so manly and I was really feelin his 5 o'clock shadow. They just exuded sex. Mmm what I would have done to them.... Wait! Here is my issue, how am I supposed to approach? I'm a newbie here.. What do you say? Do you wanna fuck? Some insight from veterans would be greatly appreciated. There were some middle aged couples there that were also attractive. Please take no offense, I was just looking for people similar to my age. I do want to give this place another chance, maybe I'll come back in July. It has so much potential for huge wild summer night party's! (They also have a pool) Overall I thought this place was great from the staff, hotel, the club and the couples that were there. I would for sure recommend this place. Just want it to be poppin with a lot of couples and alot of SEX going down next time.One last note it was in a great spot, near casinos and highways. Oh and btw I don't believe the strip club was open that day. So the options I checked off had nothing to do with that. It didn't apply.