12 Sexy Days: Getting Kinky with Bijoux Indiscrets


Kink, pleasure and surprise — all in one luxurious box!
I was thrilled to receive the 12 Sexy Days gift box from Bijoux Indiscrets! As a kinky connaisseuse, I already have many toys in my arsenal — but nothing like what comes in this box!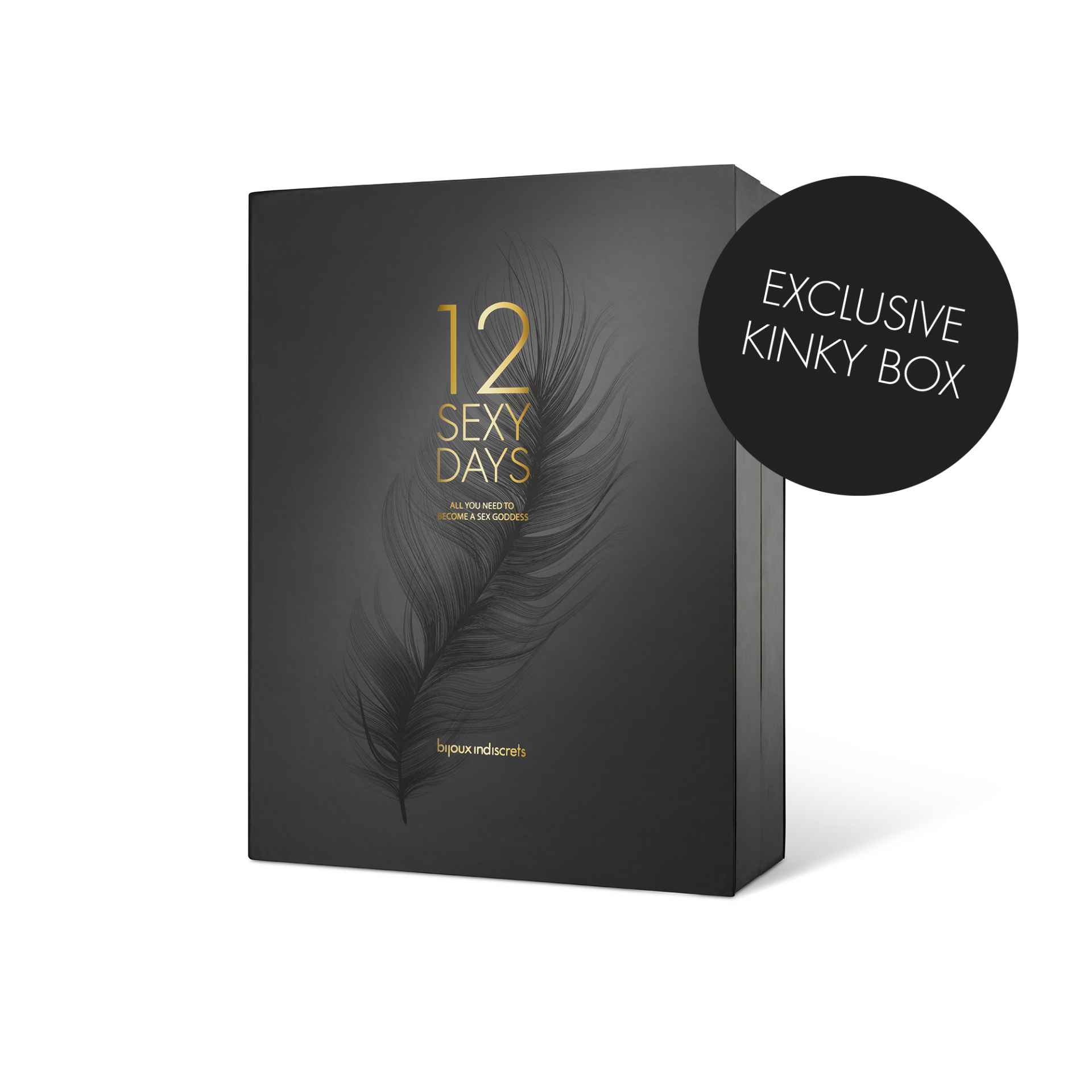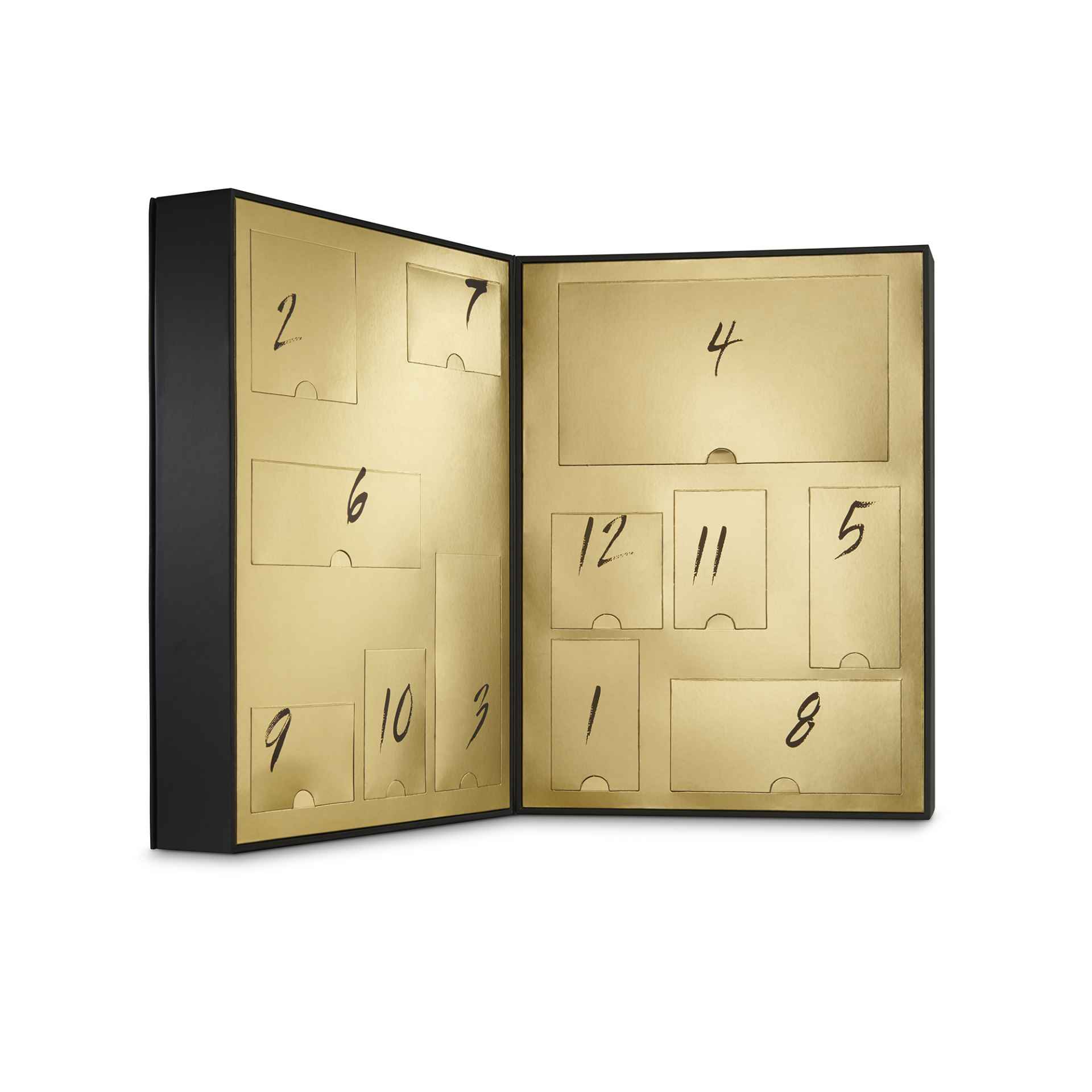 Right from the start, I was wowed by the high-quality, luxurious box, and eager to discover what lay within the glamorous gold inner lining. The anticipation was shared by my partner, and we decided to turn this experience into one for both of us, creating a fun and kinky game over 12 days.

Each night, we took turns opening up the little compartment for that day's gift, waiting in anticipation of what we would find. And we were rewarded and impressed every time we tore open a new section inside the box and extracted a new accessory.

Here's what our exploration yielded...
Truly Made by Women, For Women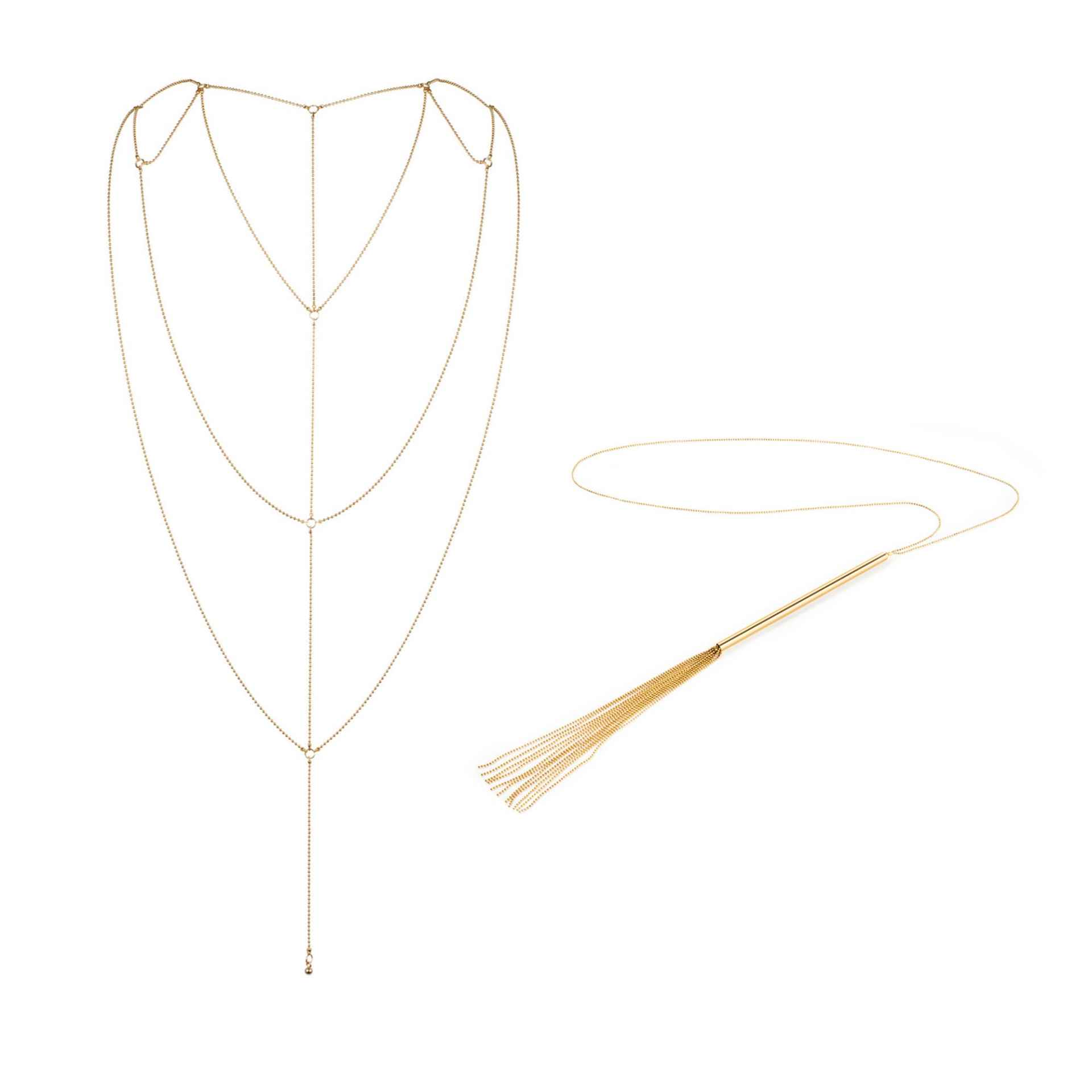 Bijoux Indiscrets is a company founded and led by women, and you can really feel that when you feel and look at each of their products. What strikes me most is their attention to the littlest details, the high-class beauty and functionality of each accessory and toy.

I loved the quality materials, like the PETA-approved 100% vegan materials of the tassel choker, which is soft and flexible and adorned with good quality gold hardware, and the gorgeous tassels have a mesmerizing cascade effect.

The Magnifique back and cleavage chain looks fantastic no matter what I wear, but the slim and lightweight copper chain felt extra sensual against my bare skin when I wore a backless dress on a date night with my partner. He liked the way the chain looked best when the dress was off, of course, but I digress…
For Lingerie Lovers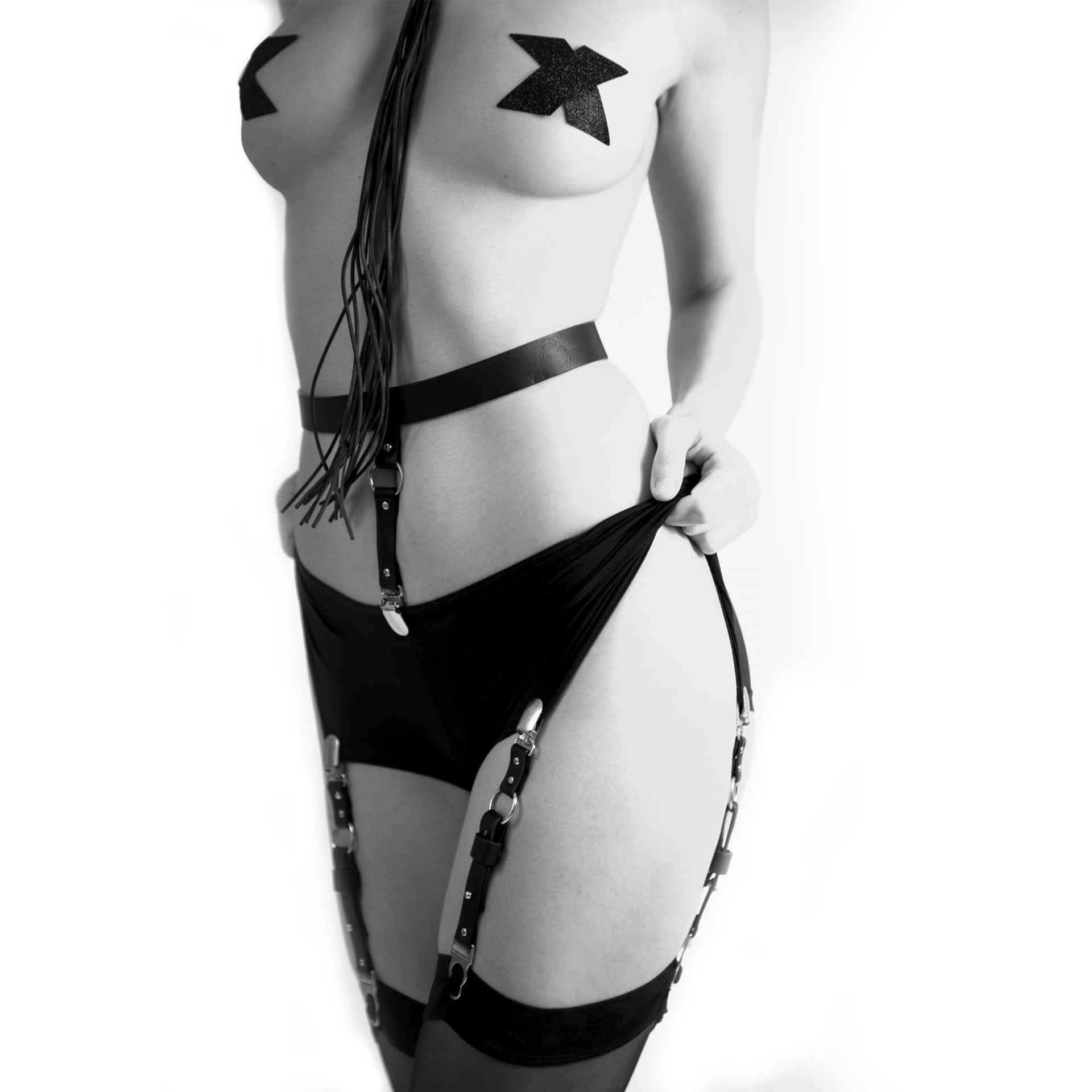 I have an incredible collection of lingerie, and there were some accessories in this Sexy Box that are soon to become mainstays in my wardrobe. The suspender belt for lingerie is adjustable around my waist, so I can position it comfortably. The bottom clips onto the hem of your underwear, garter belt or skirt, and the effect is super flattering for my figure, and gives a different look to my lingerie.

And the set of 4 clip garters clip onto the hem of short skirts or your underwear — a modern take on the garter belt from Bijoux Indiscrets. I wore these garters with my favorite sheer stockings to complete my look. It's a thrill for me when others see those garter belt straps and wonder what it looks like underneath.
Kinky Toys Masquerading as Accessories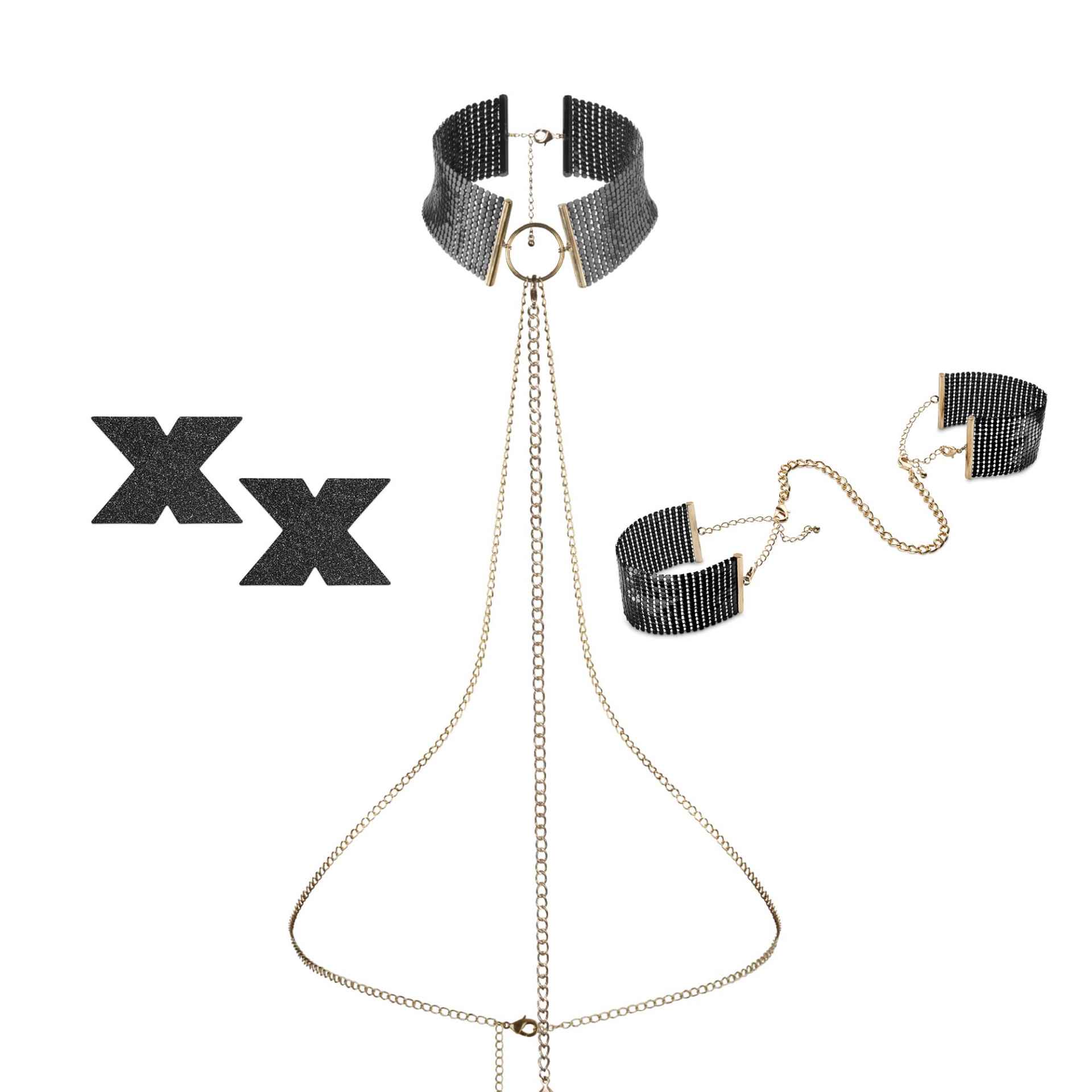 I really love having dirty little secrets… which is why these discreet accessories are so perfect.

The Kinky Accessory Handcuffs / Bracelets look so elegant when worn as bracelets, with the twinkling black gems and copper hardware, but you can easily transform them into handcuffs when you use the included chain to hook them up between the wrists. The Desir Metallique copper collar and body chain is also made with the same black gems as the handcuffs, so you can wear them all together if you want.

The metallic chain whip necklace is perfect for femme fatales like me, because you can wear it as a gorgeous accessory and it will easily transform into a handy little whip made of smaller chains at the end. And did I mention how good that whip feels when someone uses it on you — and when you use it on them? Grrr, baby.

These accessories definitely make for completing any ensemble you put together and give you a fresh way to turn up the heat when you're in the moment and just want a taste of BDSM. Surprise! It's time to get kinky…
Get Ready to Party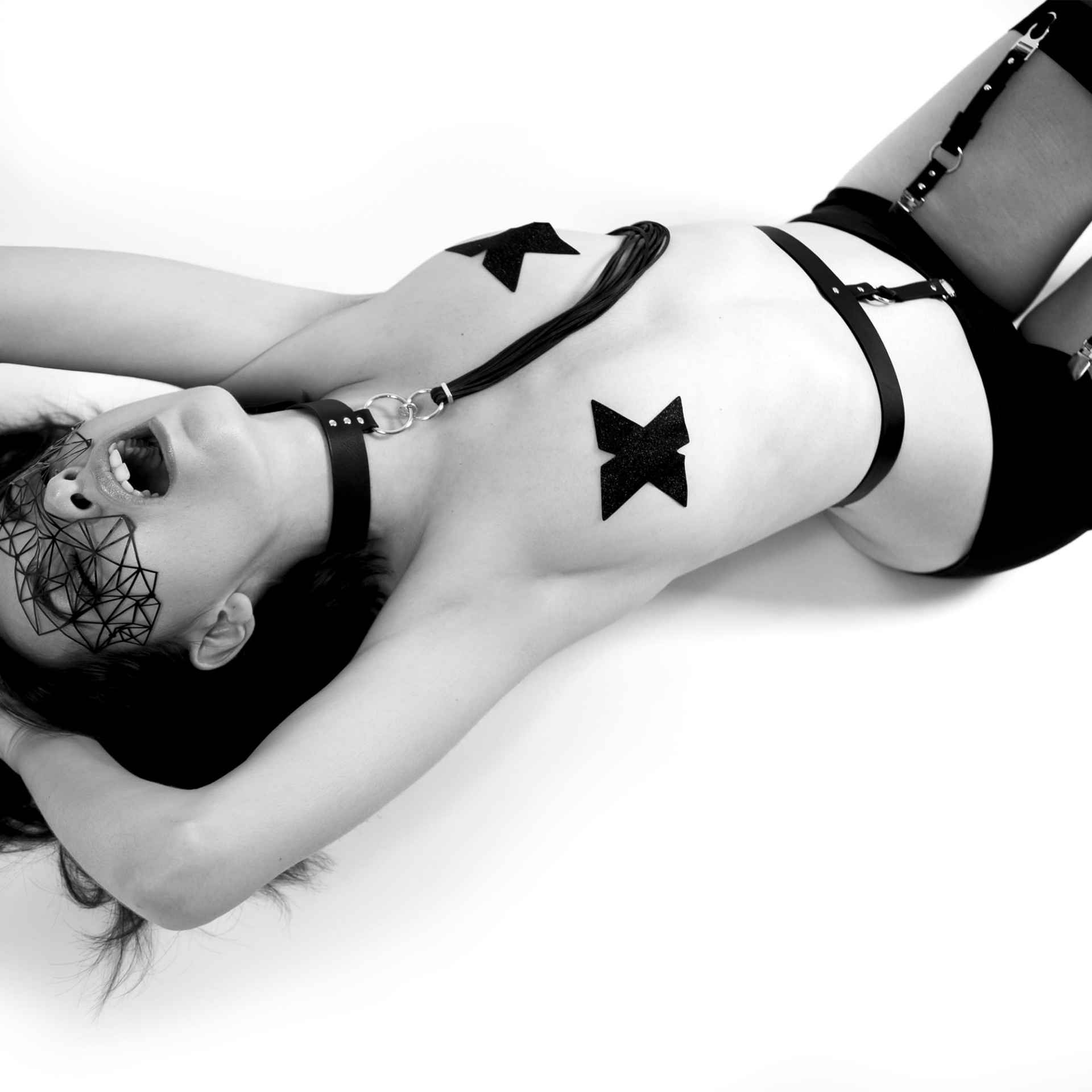 I love going to erotic parties, and I often have occasions where I'm wearing nipple pasties or masks. The Flash Nipple Cover Pasties included in the box are stunning and reusable, too! They're made of fabric and silicone, and the backing glue is good quality and doesn't hurt to remove (but do it slowly). The Kristine black vinyl mask has a sexy shiny finish, and can also be reworn and comes with double-sided adhesive dots to place it on your face. And it really stays in place, unlike masks with ties that mess with your hair.
A Box of Sensuality
I'm a very tactile person, so I really appreciated the soft feel of the Satin Black Blindfold against my face as my lover told me to lie back, Shhh, and just relax. The feeling of being blindfolded was extra sensual when he used the Pompom Feather Tickler on my skin, which is also very soft and created a lot of tease and torture for me!
La Pièce de Resistance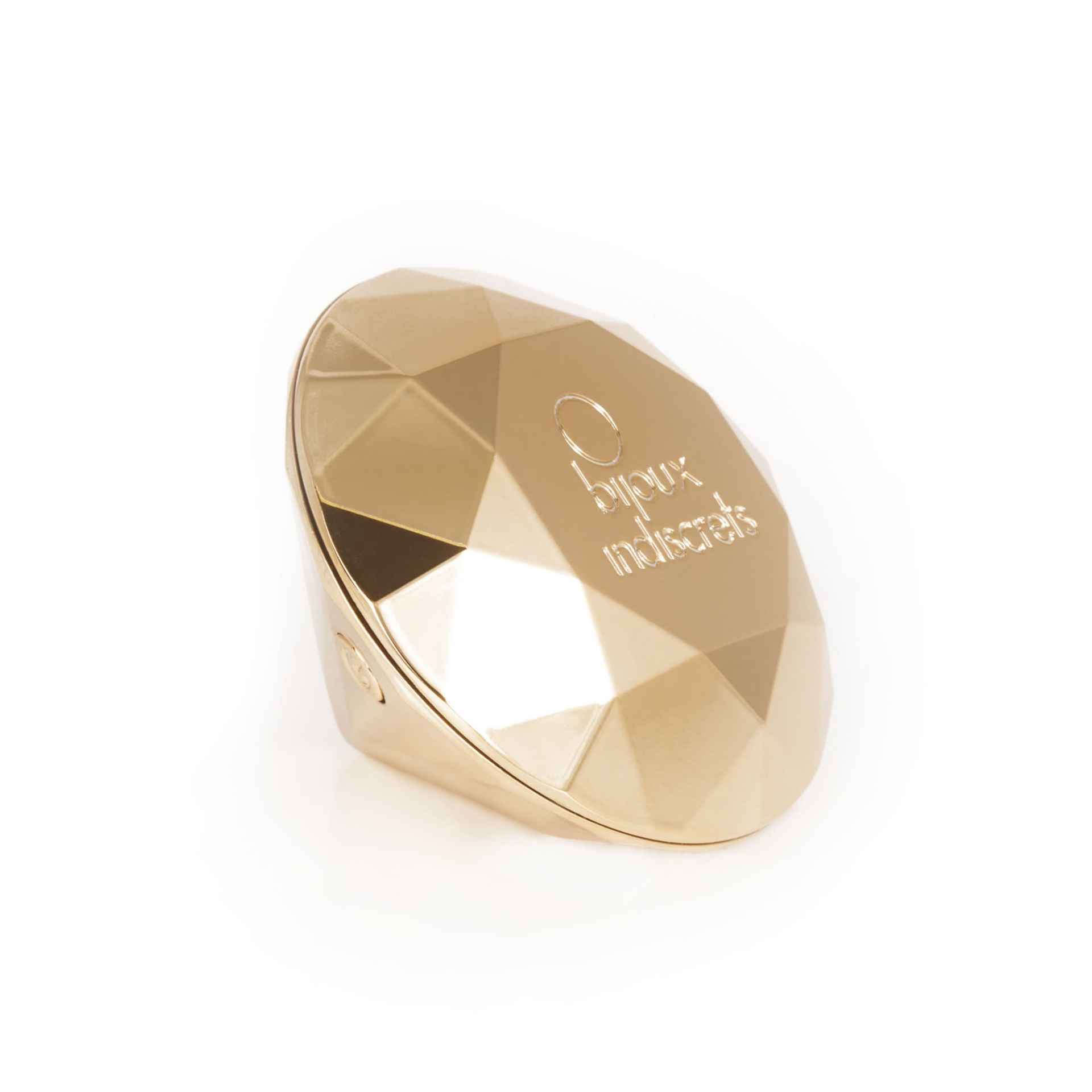 My favorite part? The diamond vibrator, Twenty One. Gorgeous to look at, and such a unique toy. It has 7 modes and 3 speeds so you can customize your ecstatic experience. And you can use it to play with your partner, too… The smooth exterior has ridges that give a unique sensation, and the pointed ridge gives you the vibes where you want them most. Use this any way you want, all over your and/or your partner's body — just hold it in your hand and explore! Once you're done playing, stash it in a discreet velvet pouch. I love this for solo and partnered play.
Experience 12 Days of Sexy
There is so much value in this box, and statement accessories you can add to your collection. My partner and I had so much fun making this a gifting experience that we shared, but I would have had just as much fun if I gifted this to myself. There are so many possibilities and combinations in this box that you're always assured to have a fun and spontaneous adventure.

Get your 12 Days of Sexy from BijouxIndiscrets.com — get $10 USD or EURO off the price of the box when you use code SDC10 — exclusive for SDC members!


Sponsored article written by Lexi Sylver