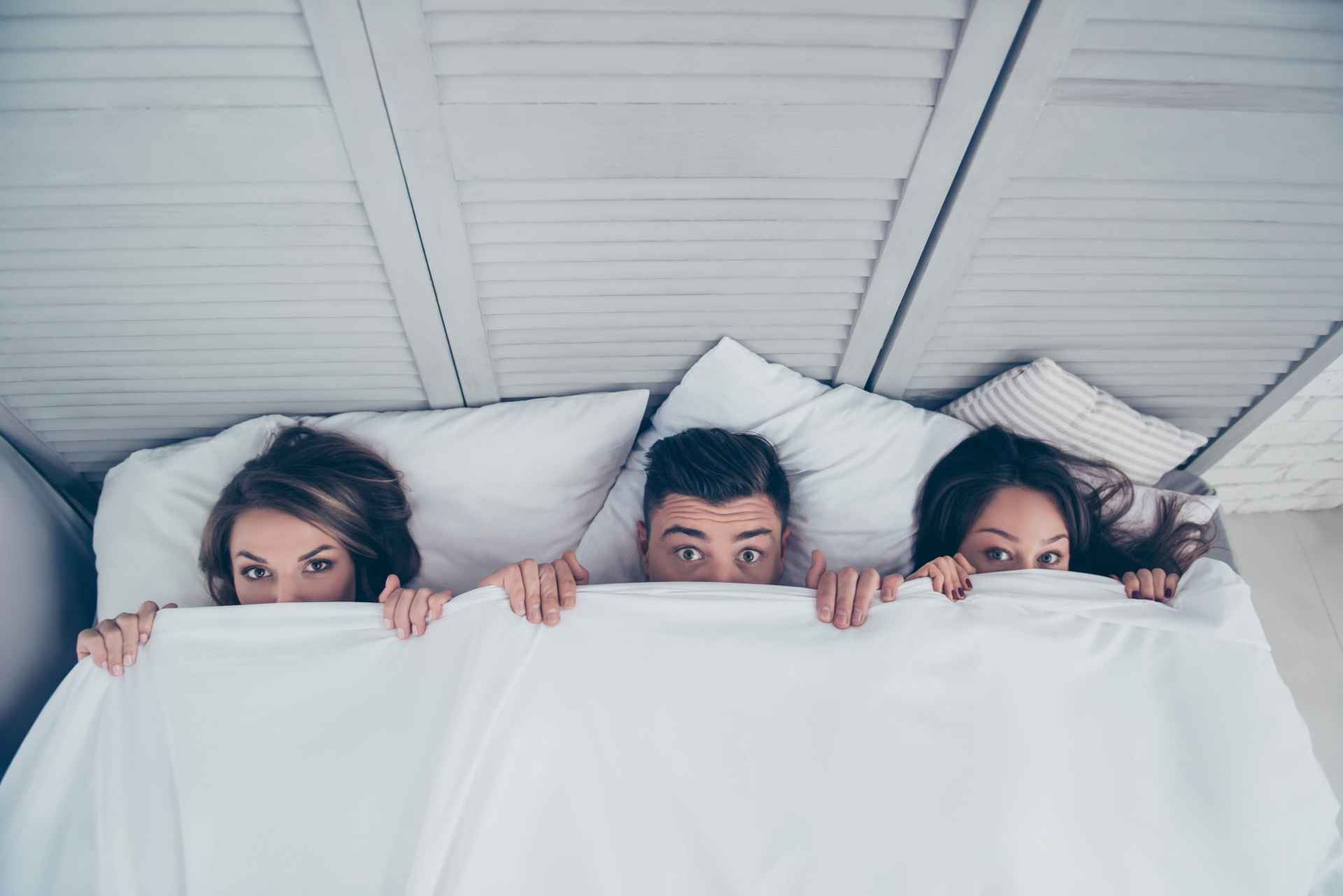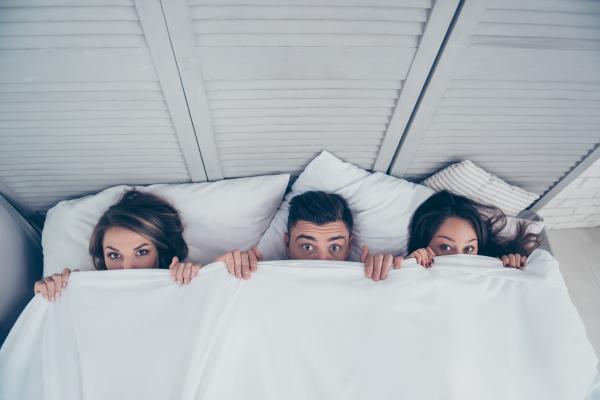 Whether you're fantasizing about dipping your toes into the multi-faceted lifestyle scene or have already taken your first steps into this exciting world, read these tips for a more satisfying journey.
Sock it to me (yes, we always thought it was 'suck it to me' too)! A famous song decades ago, yet the message is still just as critically important today — and even more so in the no-pressure, sex-positive environments that SDC.com creates at its
travel events
around the world.
All new to the scene?
It may sound surprising, but when you are new into the swinger party or event scene, you may at first need to adjust your sexpectations a bit. Contrary to popular belief, it's not a free-for-all, with big orgies that you just jump into at will. It's not just one-dimensional about the sex — it's also about having a good time, about fantasies, desire and intimacy, and the possibility of exploring your most sensual dreams in real life — whatever that may be for you. Some couples simply like to watch or socialize, and everyone partakes at the level they are comfortable with. In the end, an open mind and a sense of humor will give you the enjoyment and satisfaction you're looking for!
Whether you're into erotic dating, wish to explore your kinky side, are fantasizing about dipping your toe into the multi-faceted lifestyle scene, or have already taken your first steps into this exciting world, everyone in the scene will absolutely agree on one of the vital elements that lies at its very core: r-e-s-p-e-c-t.
Candy in the dish
The party is great, the booze is flowing, the music has you dancing, and the couples around you are sexy and open to physical expression. It's a magical time, and it's easy to get carried away. The thrill of the hunt — and, ultimately, the thrill of the catch — is a huge aphrodisiac in lifestyle circles. To successfully 'steam the scene,' you'll certainly need a good helping of self-respect, respect for your partner, and for everyone else. That way there are no regrets the following day. Part of the respect package also entails cleanliness, practicing safe sex, politeness, and the ability to react to a negative response with grace, discretion, and a full understanding of privacy. Add to that a keen eye for basic moral values and sensitive needs, and you have found the candy in the dish!
It may all seem so obvious, but it's good to reiterate at times that taking a simple ruleset into account can make or break your first lifestyle experience and, at the same time, that of others — no matter which level of swinging you are at. It's important to keep within your comfort zone and uphold the boundaries you have agreed upon together as a couple.
Staying on top
A swinger's event is usually is a finely-orchestrated, detailed, and planned get-together of a large group of sexy people. So, obviously, there are quite a few rules to make sure everyone feels safe and secure in the overall setting. In order to swing by these rules that are both written and unwritten, another big one enters the lifestyle arena — one that goes hand-in-hand with respect — and that is
consent
.
New tools are invented to make consent happen between sexual partners, like a consent app or the latest: a condom package that requires four hands to open it. The tagline for that states, "If it's not a yes, it's a no," and "without consent, there is no pleasure." All true, but not very practical at lifestyle events, or in a club setting, for that matter. Besides that, these options don't rule out the withdrawal of consent. People can even change their minds during sex, and so, in lifestyle circles, this is always a delicate matter to stay on top of.
Easy-peasy?
Sort of! No is no, and it means exactly that. An important addition often not mentioned but very much at play: a one-time yes is not a yes for any time, and a yes can change to no at any given moment.
Are you ready?
When you have covered all the areas of attention to enter the scene alone or together drama-free, you are ready. SDC events are very inclusive and kept at a low threshold. Nothing happens that you don't want to, so if you are just there to enjoy the vibe and look around, you are more than welcome!

 Time to check out the upcoming events and take the plunge!

SDC believes that all guests and staff have the right to feel respected and safe. As such, SDC likes to maintain a level of conduct that reflects positively on your fellow guests, the company, the events, and venues involved. To create this environment of openness and friendliness, there are dos and don'ts in order for SDC to foster an overall courteous, fun, and professional service.