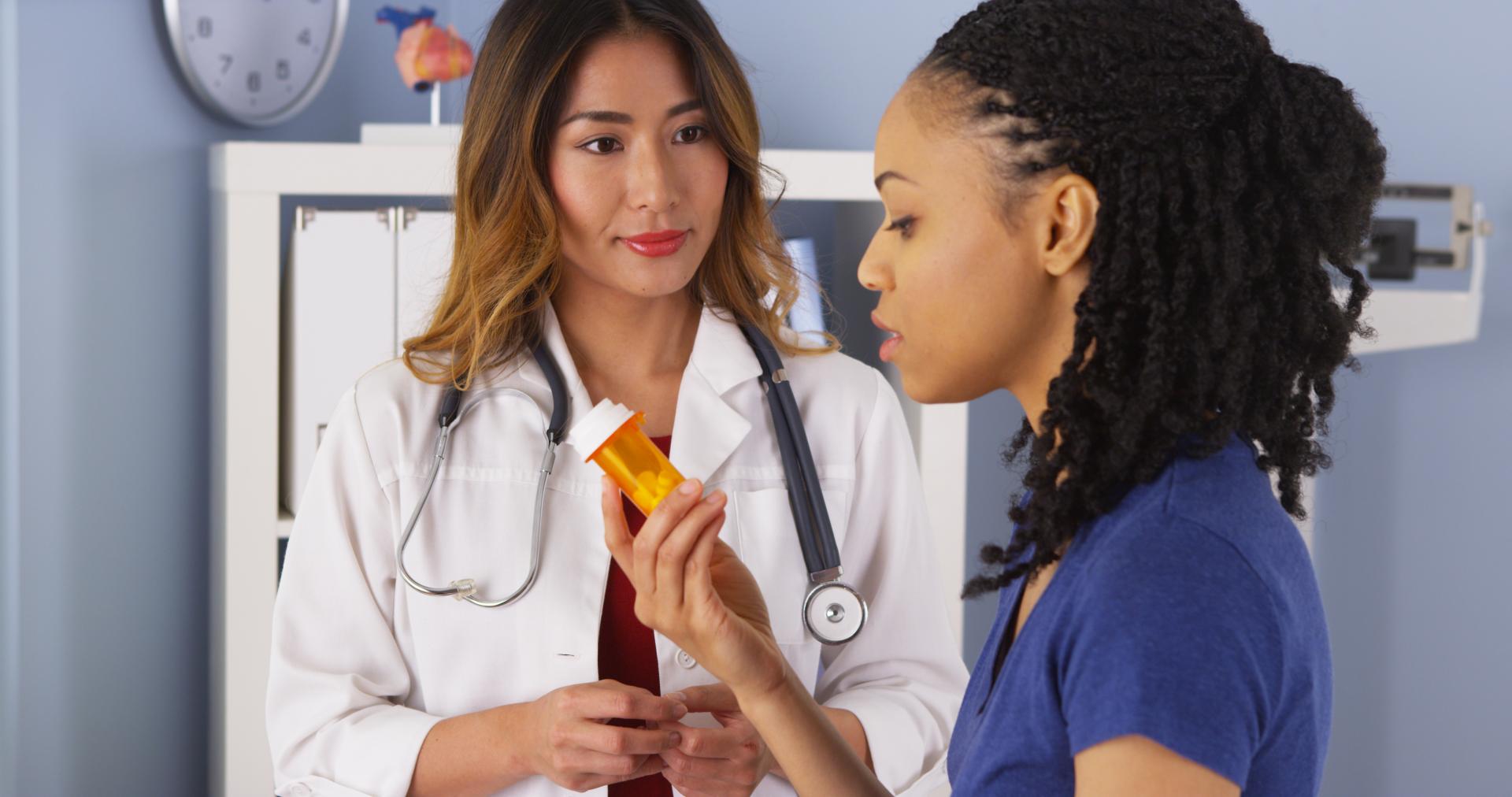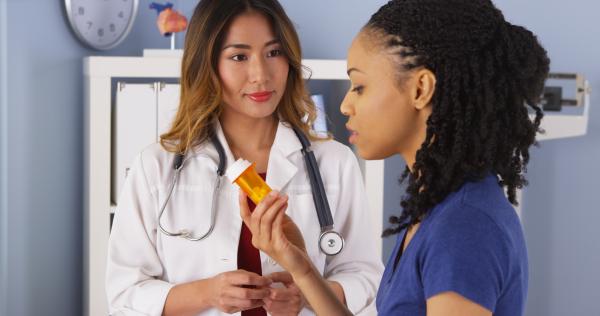 Ask for what you need and don't leave until you get it!
Something Positive for Positive People Podcast Episode 118
The Inner Hoe Uprising Podcast is a smart and funny podcast about sex, love, and dating from 4 black feminist 20 somethings living in NYC. I first heard of this podcast when someone shared a podcast episode they did interviewing someone living with herpes.
At STD Engage, a conference of public health professionals hosted by the National Coalition of STD Directors, two of the hosts, Samantha and Rebecca shared the stage with an NCSD member sharing their experiences with health care providers in relation to sexual health. Rob, another host, shared their sexual healthcare horror story via video because they were unable to attend in person. Collectively, hearing these three experiences was enough for me to KNOW these had to be shared more for the sake of creating change in the healthcare space.
After catching Sam and Rebecca about to head out, I was able to stop them and give my quick pitch about what SPFPP was and that I wanted to create space for their stories as part of the #WeNeedAButton campaign for Dating.com Group. I think I was star struck so I was likely super effing awkward, but fortunately, they were super kind and patient…. As they were during the recording where I was NOT myself, separate conversation though lol.
Hearing the stories of Akua, Rebecca, Sam, and Rob during the recording was powerful. Collectively, the pattern I noticed was that their experiences mirrored a lot of what I hear from other #WNAB stories from discomfort from the providers around sex, lack of bedside manner, bias from the provider, a couple of isms from the providers, providers not being up to date on STI testing protocol and the need for a way to identify sex-positive, empathetic and queer-friendly health care providers. One thing that stood out that I hadn't heard much beforehand, is how much work they, as patients had to do on their end from discussing birth control options, getting throat swabs for chlamydia, accessibility and the lack of accountability for providers essentially knowing their shit.
I'm really excited to share this podcast episode as a reference point for providers to maybe observe potential blindspots. I seriously thank the hosts of the Inner Hoe Uprising Podcast for making the time, recording on their end, sharing their stories, and being so patient throughout this entire process from prep to recording to editing to approving to posting to promoting!
Courtney Brame is the founder and podcast host of Something Positive for Positive People, a 501c3 nonprofit organization that provides experience-based support resources for anyone navigating stigma. What began as a suicide prevention resource for people dealing with a herpes diagnosis has become a tool of empowerment and community for anyone facing stigma to learn from people sharing their own stories on the podcast. ABOUT COURTNEY BRAME I received my positive genital HSV-2 (primarily genital herpes) in 2012 but who knows how long I had it before I saw my first symptoms. I don't know how I got it and my recent sexual partners said they did not have herpes. For almost 5 years, I challenged what I thought about living with herpes to my experiences living with herpes. As I began to disclose to new partners and close friends, I realized what I thought was simply not true. It was through the support of friends and loved ones that I was empowered enough to begin dating. Having put myself out there, I came across many resources I wish I knew were available after my diagnosis. It's challenging to begin disclosing out the gate when you haven't made sense of what it now means for you and your body. Through connections I made, I entered a whole new world of support and found others in my area that I wouldn't have otherwise been connected to. These resources are challenging to find and I just hope to make them a little bit easier come across. When I saw that there were people who suffered from suicide ideation after their positive herpes diagnosis, it made me think of the times someone in my life attempted it. I'll never know what fueled their motivations. The internet says suicide contemplation comes from a loss of control. People diagnosed with an incurable STI in the beginning express a loss of control over their sex-lives. With that understanding, if I could somehow contribute to empowering people to quickly regain that control or not lose it at all, that's one more person who sticks around this place a little bit longer. It was this intention that led to the what became "Something Positive for Positive People", where I began interviewing people living with STIs about their personal experiences. Many people opened up about facing stigma and trauma on top of their STI status, which led to more exploration in these topics. After three years, what began as a suicide prevention resource for people navigating an STD diagnosis has transformed into an organization that serves as a hub of healing resources. We've addressed mental, emotional, spiritual, physical health. We've talked about consent, sexual assault, and discrimination against LGBT+ members in the healthcare space. The shared experiences have taught us that community, self-acceptance and empowerment, and experience-based education have been key to supporting people through their healing processes. You can listen to the podcast to connect to additional resources prevalent to you or a loved one who may be struggling to navigate the stigma they're facing. Shoot us an email if you don't see what you're looking for and need help finding it. If you're looking for support/advice through your herpes diagnosis, I'll make myself available to chat! I do ask that you honor the time that goes into that by first exploring the website, social media pages before reaching out for something that can be answered there. Keep in mind this is a non-profit organization and to help us keep operating as is, donations are always appreciated. You can visit the homepage for options.
SHOW MORE ...