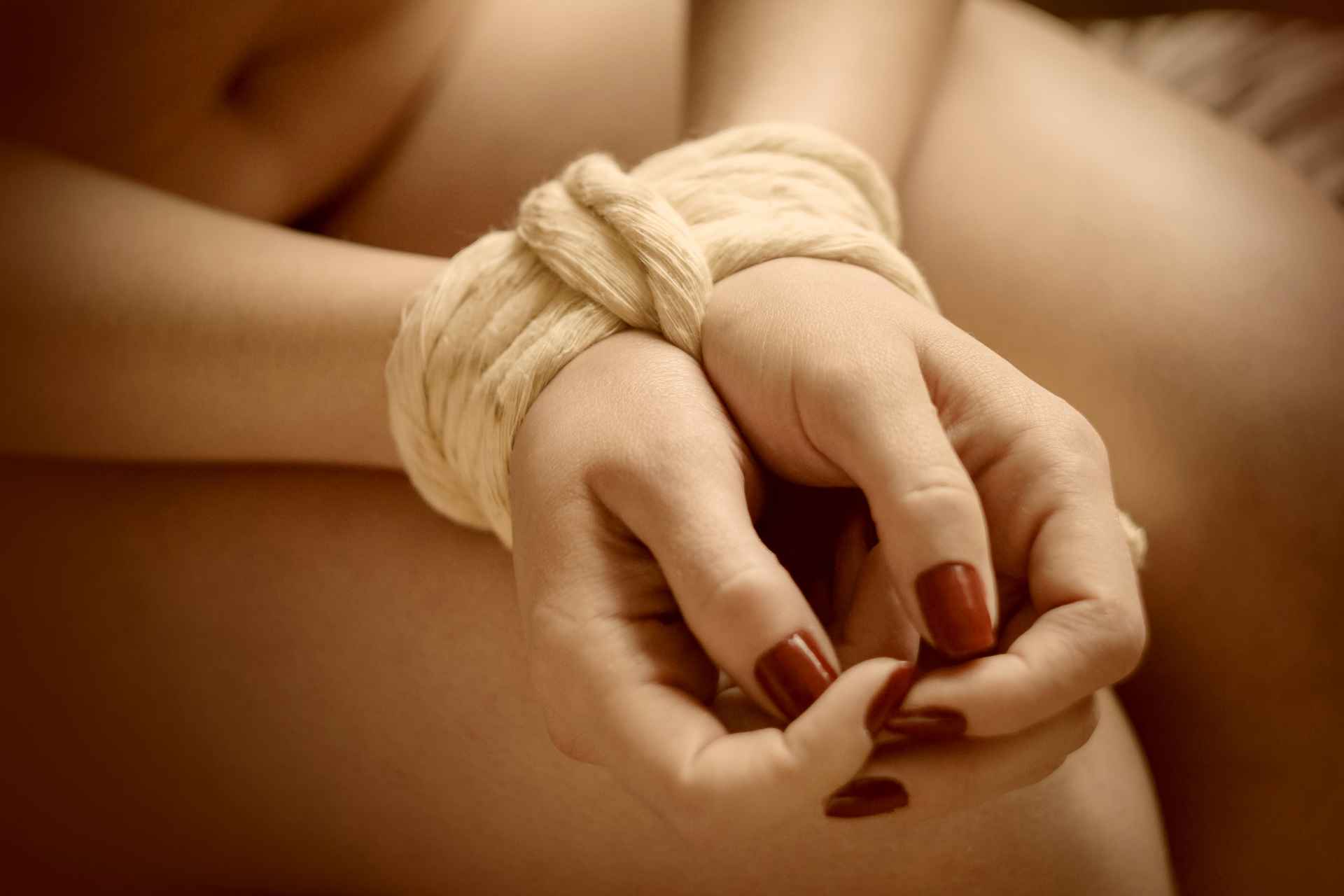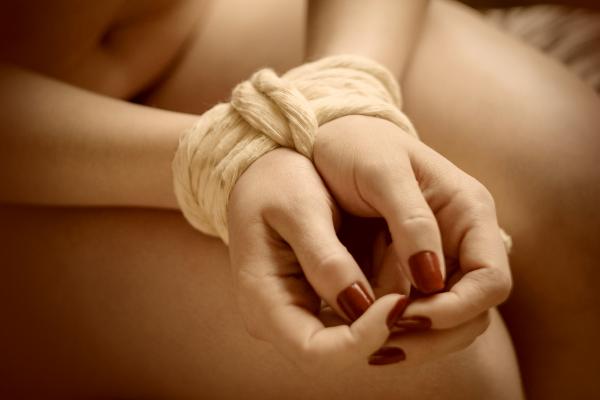 If you are ready to receive, restraining your limbs may be the answer.
Your partner lays you down on your back, gently pushing your wrists together as they tie them with a ribbon: what happens next? What sexy thing will they do to you?
What is Limb Restraint?
In short, this consists of having someone tie together your arms or legs at various points- usually the wrists and ankles. If you are feeling creative, you can also tie wrists to legs, and so forth!
My Daily Consent Reminder
As always, before you try anything new… talk with your partner! Present your interest and see if they would like to participate. Hear out their thoughts, concerns, and fantasies regarding restraints. If they aren't into it, it's okay! There are plenty of other things you can do as a couple to make play hotter.
Safety
Make sure that whatever medium you are using for restraint isn't too tight. A rule of thumb is to be able to fit a finger or two underneath the restraint you are using to not prevent circulation. Always check in with your partner to make sure there is no pain or discomfort.
Tie Your Wrists
There are various ways to tie the wrists together, such as:
Ropes
Silks
Panties
Handcuffs
Bondage Tape
Household Items
If it brings those wrists together, it's working! Put the wrists together so your partner's hands are touching palms. Gently use your restraint to combine or wrap around the wrists, allowing enough wiggle room for healthy circulation. Once restrained, you can attach the wrists to an object or hold them above your partner's head (perhaps a bed frame). If flexible enough, partners may find it fun to unite wrists behind their back.
Tie Your Ankles
Following the same practices as wrists, put the ankles together side by side. Wrap medium around the ankles, making sure you aren't hitting uncomfortable pressure points on the boney areas. While your partner is on their back, fold their legs over them for perfect penetration or have them spread their legs in a frog-like position.
Tie Individually
If you would like to create more space, tie each limb individually to something else! Using the practices above, you can gently tie a wrist or ankle to various things: A bedpost, chair, sex swing — you name it! Spread those legs and get ready to receive!
Receive
If you can't use your hands or your feet, your only option is to enjoy! Practice letting loose and letting your partner give you the pleasure you deserve.