DC: Where Adult Excitement Calls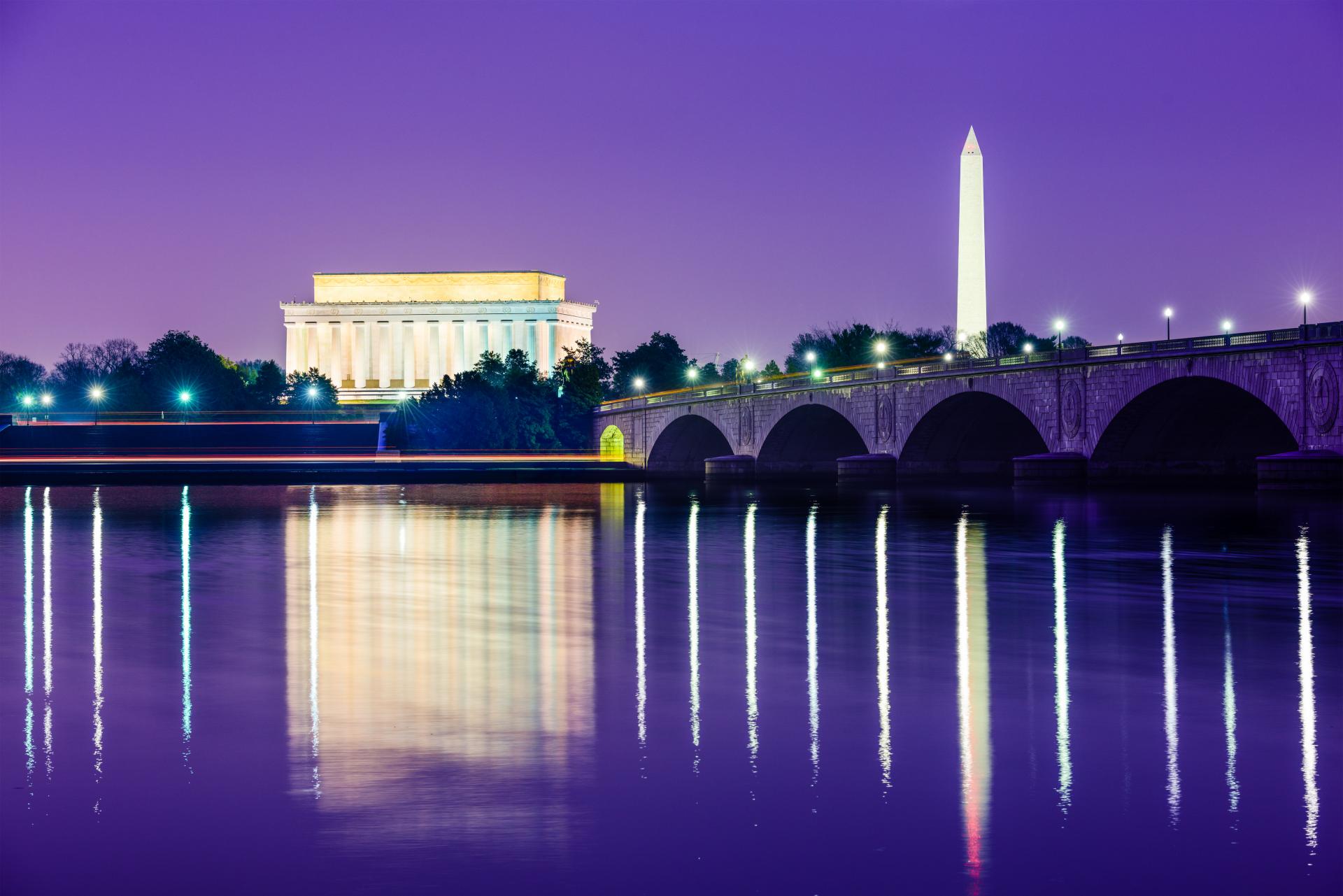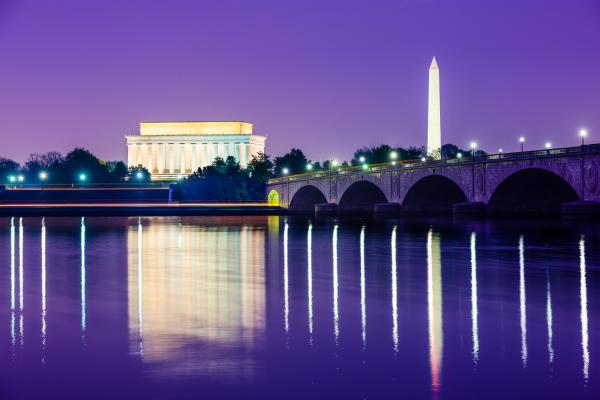 In this SDC-exclusive, David Criso lists his top five strip clubs in Washington, DC. Add these to your itinerary for some adult fun on your next visit to the US Capitol!
By David Criso for ASN Lifestyle Magazine

Washington, DC is a more than just the nation's capital — it's a city that embodies the country's history and political culture. It is a destination of 'monumental' proportions. Tourists enjoy strolling along the National Mall, visiting the world-renowned museums of the Smithsonian Institution, and paying their respects at the Vietnam and Lincoln Memorials. What do all of these points of interest have in common? They're all Metro subway accessible. Further, even the top five best adult strip clubs are Metro subway accessible. They are all conveniently located within walking distance of a Metro's subway station. They're also great places for mixing and mingling with DC locals. What are the five best subway accessible adult strip clubs in DC? What amenities do they offer? With plenty of 'exposure,' here's how they line up.
5) Crystal City Restaurant-Gentleman's Club
CRYSTAL CITY – Located off S. 23rd Street in the Crystal City area of Arlington, VA, near the Jefferson Davis Highway, it is just minutes from major hotels and the Ronald Reagan National Airport, and the Crystal City Station, served by Metro's yellow and blue lines. Amenities include a premium smoking lounge with cigars available on site. Private dance rooms are available for those one-on-one experiences with favorite entertainers. Large screen televisions are located throughout customers can watch their favorite sporting event and never miss the action.
4) Camelot Showbar
FARRAGUT NORTH – Located on M Street NW in prestigious mid-town, Washington, DC, Camelot Showbar goes beyond the typical strip club. The enduring concept of Camelot Showbar is simply offering an entertaining, comfortable, and secure environment featuring the city's most beautiful exotic dancers, waitresses, and bartenders, all determined to make any visit memorable. The hallmark of Camelot's customer success story is its fun and friendly staff, backed by a family-owned business. Camelot is a quick five-minute hop, skip, and a jump from the Farragut North Metro station.
3) Cloakroom Gentleman's Club
GALLERY PLACE-CHINATOWN – The Cloakroom is just eight minutes from the Gallery Place-Chinatown station, served by the yellow, green, and red lines. Customers are welcome to step into one of DC's most exclusive lounges featuring top-notch entertainment in the form of exotic dancing, cabaret, burlesque, and everything in between. Some of the new features of the Cloakroom are a state of the art lighting and sound system, along with private skyboxes overlooking the main stage and a rooftop lounge.
2) The Mpire Club
FARRAGUT NORTH – The Mpire Club is located on M Street NW in the coveted Golden Triangle Business District between Georgetown and Dupont Circle. It is a quick five-minute walk from the Farragut North station on the Metro's red line. The Mpire Club provides distinguished customers with discrete service and unrivaled exotic entertainment. The venue is more than just a strip club. It's an unparalleled event venue with an avant-garde design, providing a unique adult experience. In the building formerly known as Joanna's 1819 club, the club's brand new state-of-the-art facility includes over-the-top exotic dancing, including two-story-high poles and custom shower shows where our dancers perform sets both nude and wet. Talk about having fun, capitol style!
1) Archibald's Gentlemen's Club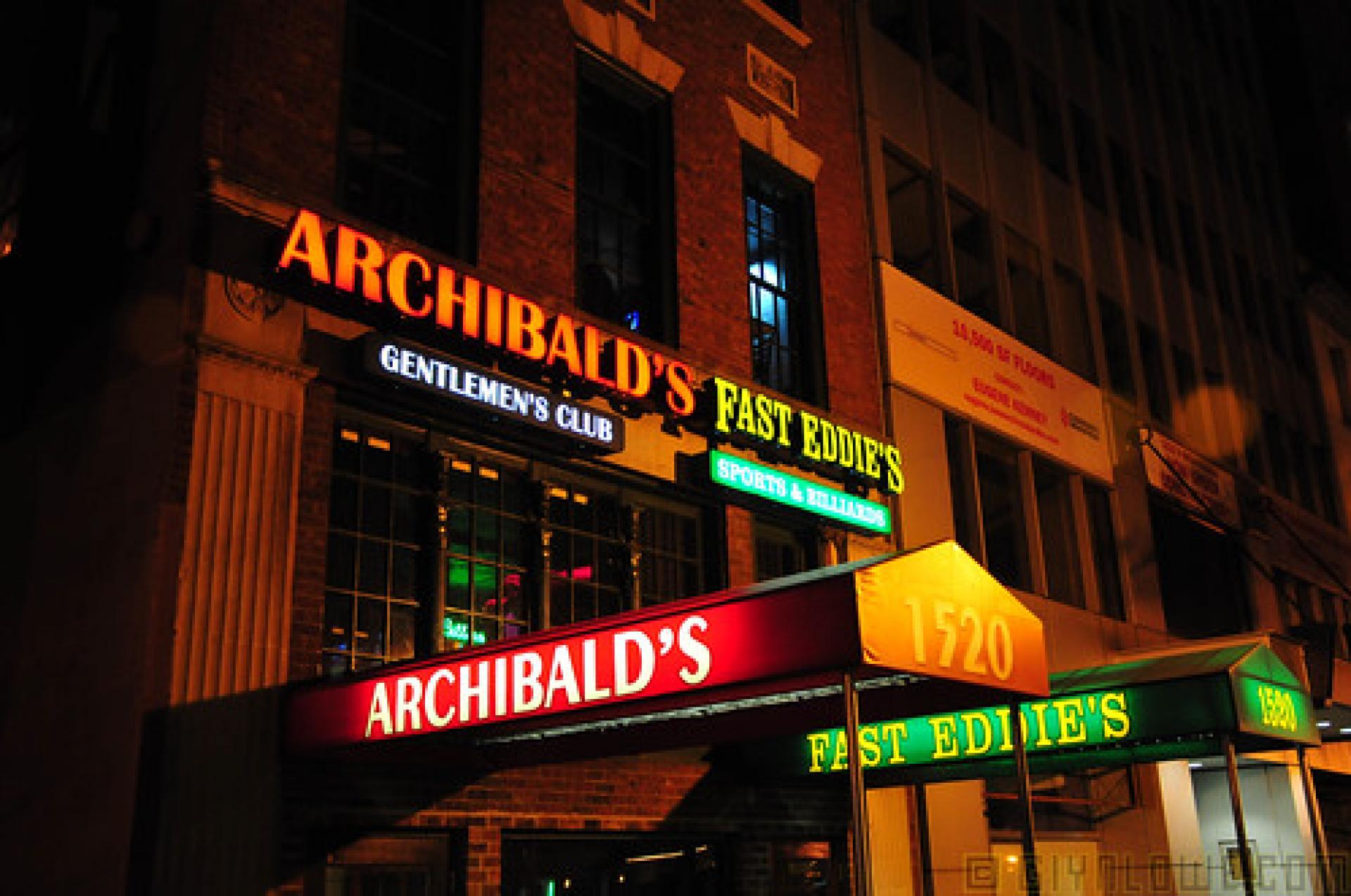 McPHERSON SQUARE – Celebrating fifty years of adult business in downtown Washington, Archibald's is a fully-nude upscale strip club that embraces the excitement of the Washington, DC nightlife, exotic dancers, and entertainment. Archibald's is five-minutes walking distance from the Metro's McPherson Square station, on the orange, blue, and silver lines. Known as DC's premier gentlemen's club, Archibald's is home to the ultimate adult experience. The club's third floor Executive Club features private dance rooms, known to be the most luxurious in the Greater DC area. Archibald's is the perfect place for any agenda, from relaxing with a drink after work to watching a variety of sports. Further, Archibald's answers to the desires of every guest. Customers are encouraged to stop by for Happy Hour or settle in for an evening of discreet, exotic entertainment while enjoying fine dining options. The club's gourmet kitchen is open late with a menu designed to satisfy any craving.
Are You Ready to Explore Beyond the National Mall?
Washington, DC, is more than just a city where visitors take in the historical, political, and pop-cultural highlights. It is where adult entertainment can be found at all corners of town. The top five subway accessible strip clubs, along with their signature amenities and top-notch hospitality, represent the city far beyond the National Mall. They together represent all the fun and excitement that await when the sunsets. Their unique approaches to the art of nude dancing, coupled with the thrill of subway travel, places ample opportunity on 'laps' of visitors. Plain, pure and simple, wet and steamy, they make Washington the adult fun-seekers' kind of destination.