Seek, Discover, Connect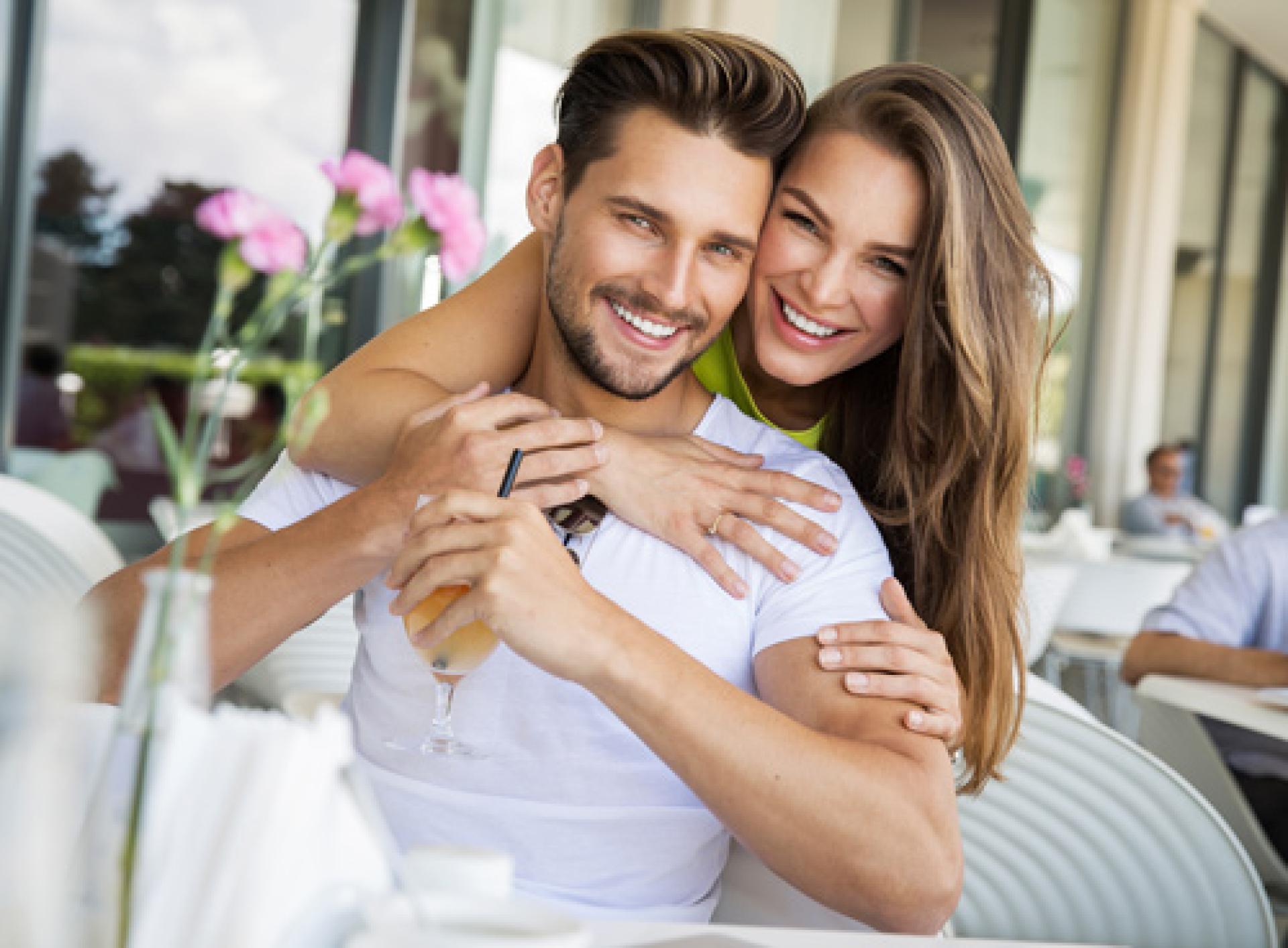 SDC Feature Spotlight
Featured Members
Our Featured Member option is available to all couples and females that are full members of SDC.
To opt in to this popular feature, be sure to have an app-approved photo ready to go, as profiles with only nude photos cannot be accepted. 
To switch on this feature, go to SETTINGS and then Privacy, where you will be prompted to select a photo from your app-approved photos. Select one, click OK, and you are good to go.
Remember, you can opt out or update your app-approved photo at any time.
Once you become a Featured Member, your profile will appear in rotation on the SDC signup page to give you maximum exposure to potential new members near you.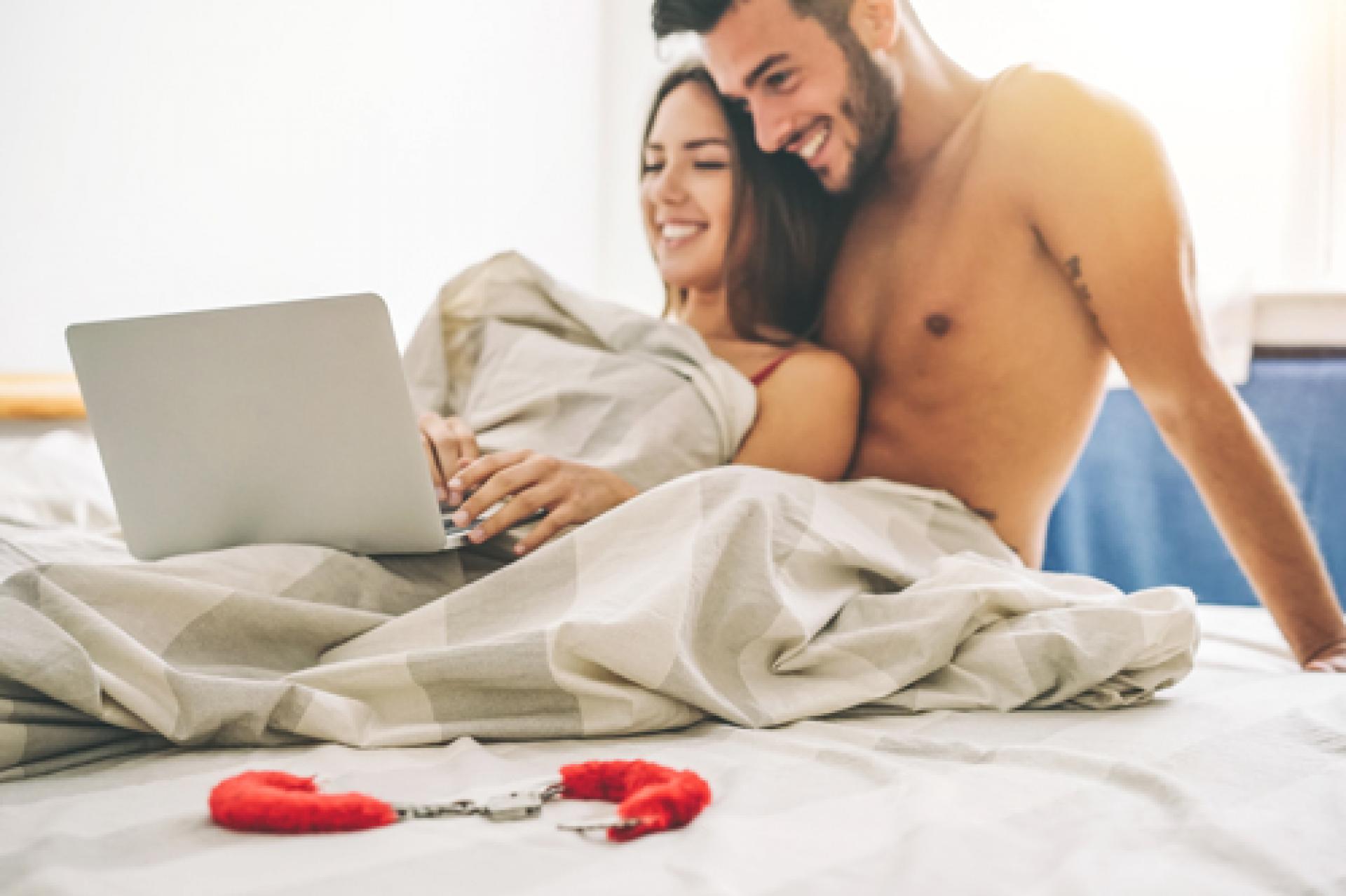 SDC Feature Update
Here are the latest improvements over the last month:
Our new Notification panel will allow you to select what you wish to be notified about. 
Here are the options:
New message

New like / match

New validation

New friend request

New blog comment

You will receive a Push notification when using our APP on your Apple or Android device. Or you can receive an external email to the email address provided on your account. External email notifications are only available if you confirm your email address. The new Notification panel can be found under Settings / Notifications.
Blogs have been renamed to Forums for groups and main blogs, which can be found on the side menu.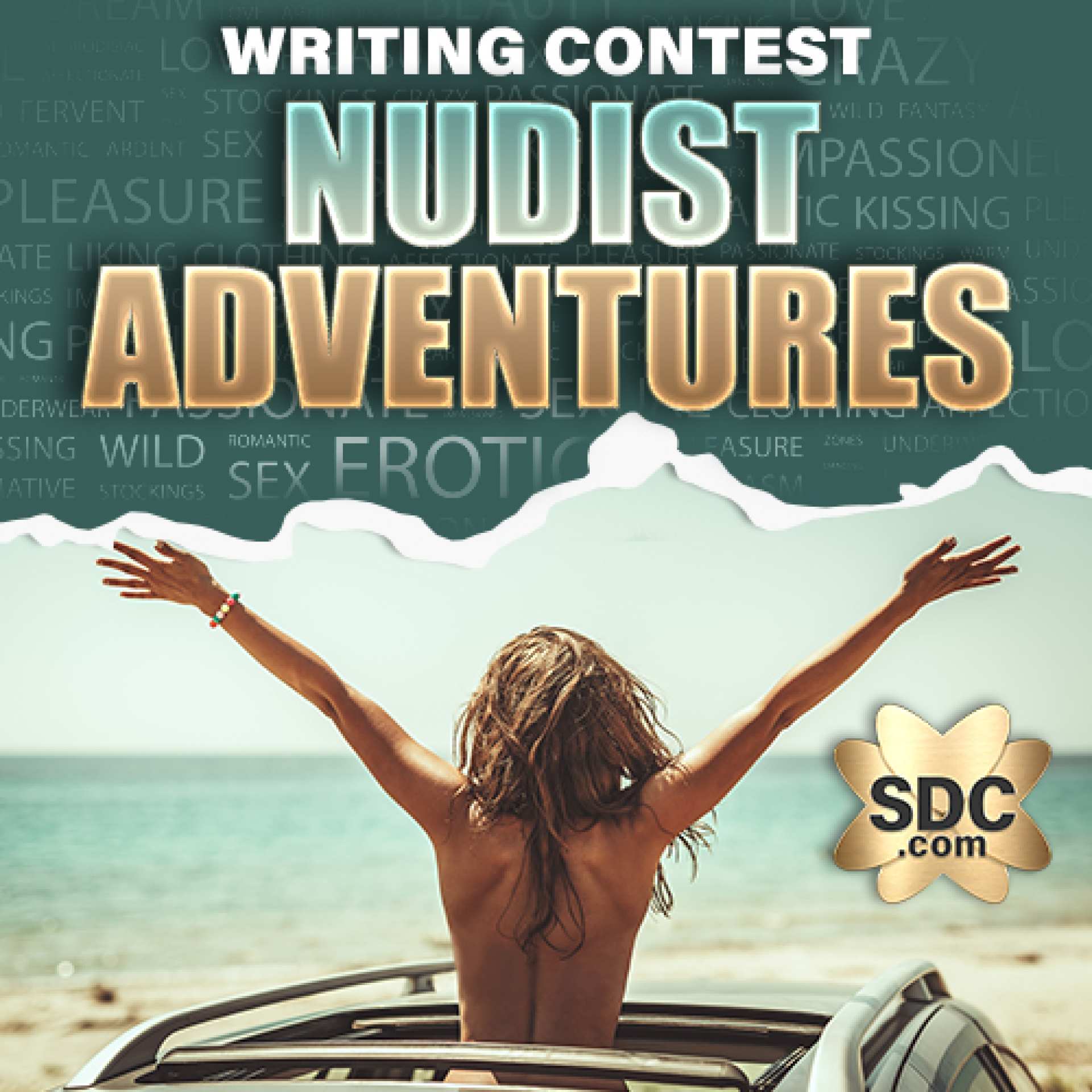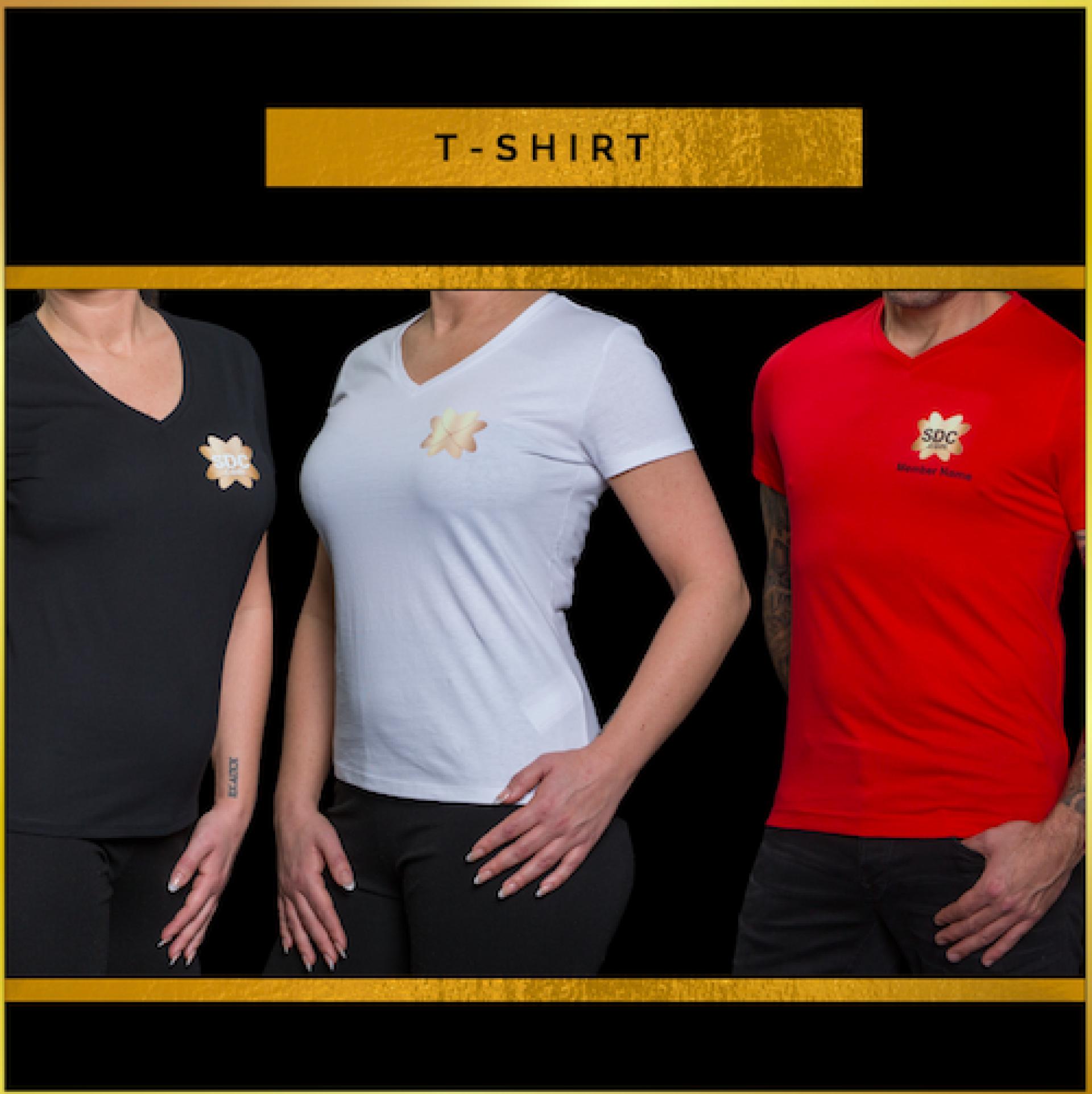 SDC Shop
Our women's or men's T-shirt with V-neck and short sleeves is an essential staple for your wardrobe!
Personalize yours as desired by choosing an SDC logo of your choice: with or without the text SDC.com, and whether you prefer the logo small or large.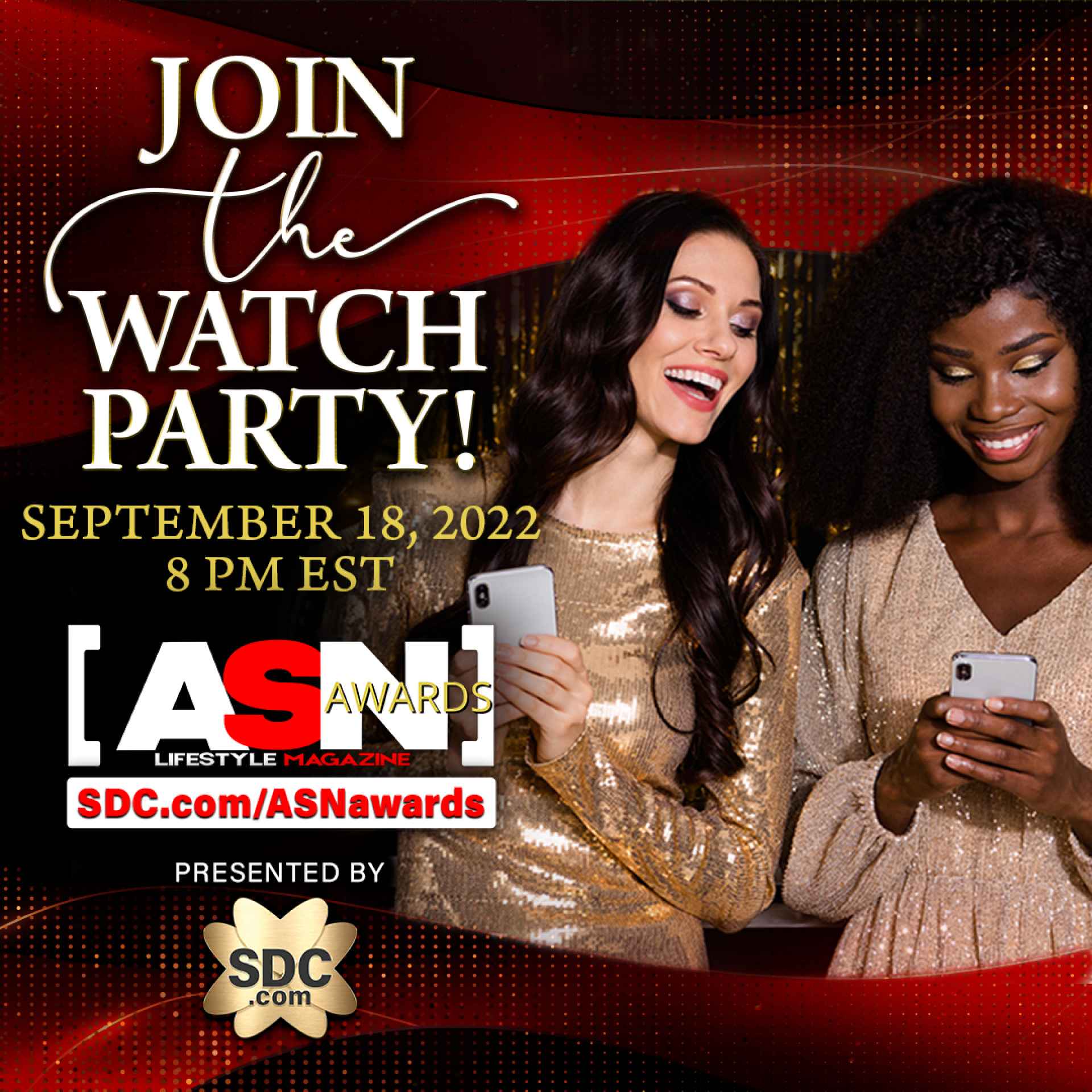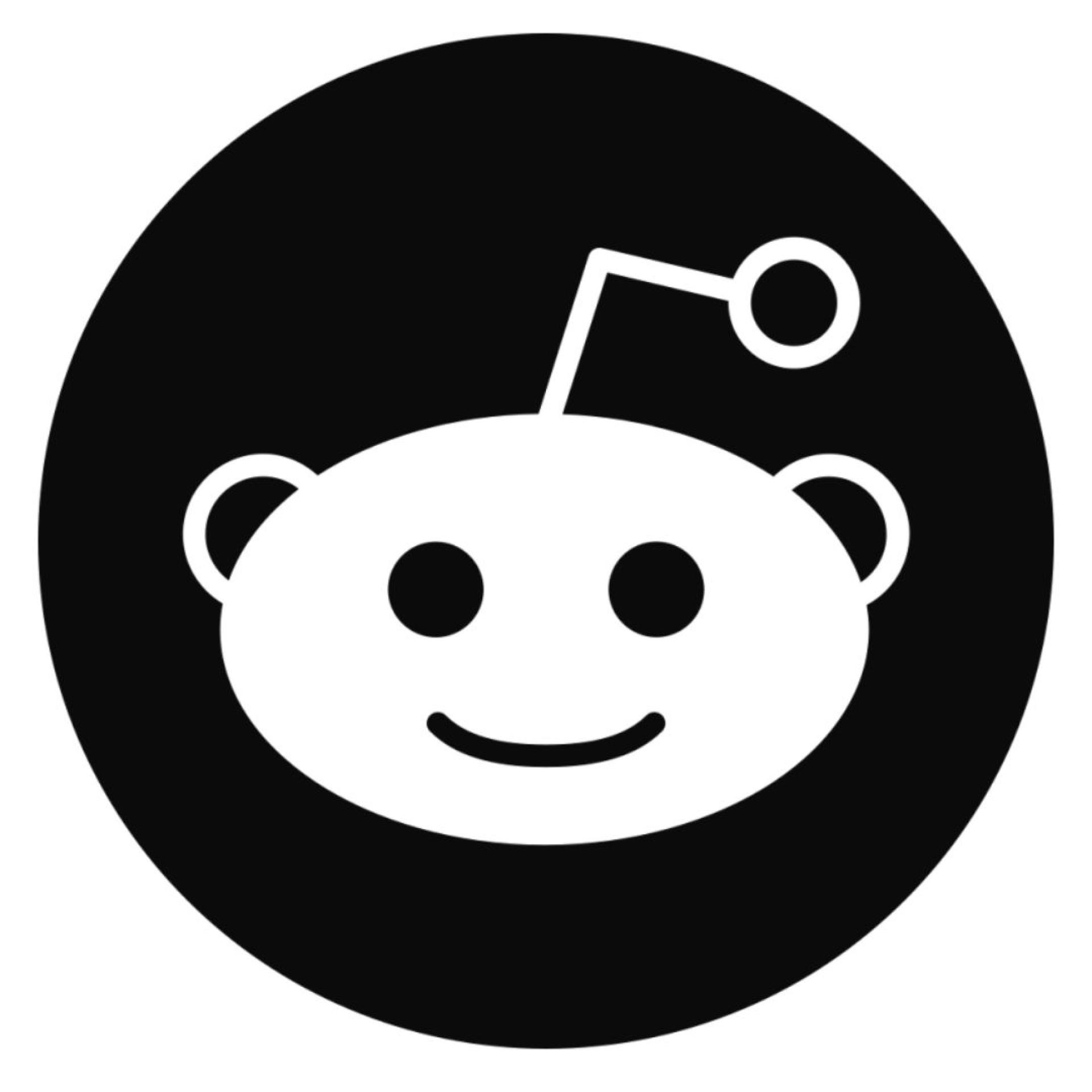 Connect with us on our NEW Reddit account
We're excited to announce that you can now join us on Reddit!
Check us out at SDCLifestyle to view our resources, ask questions and get answers, and interact with other members of our growing Reddit community.
PARTNER CONTENT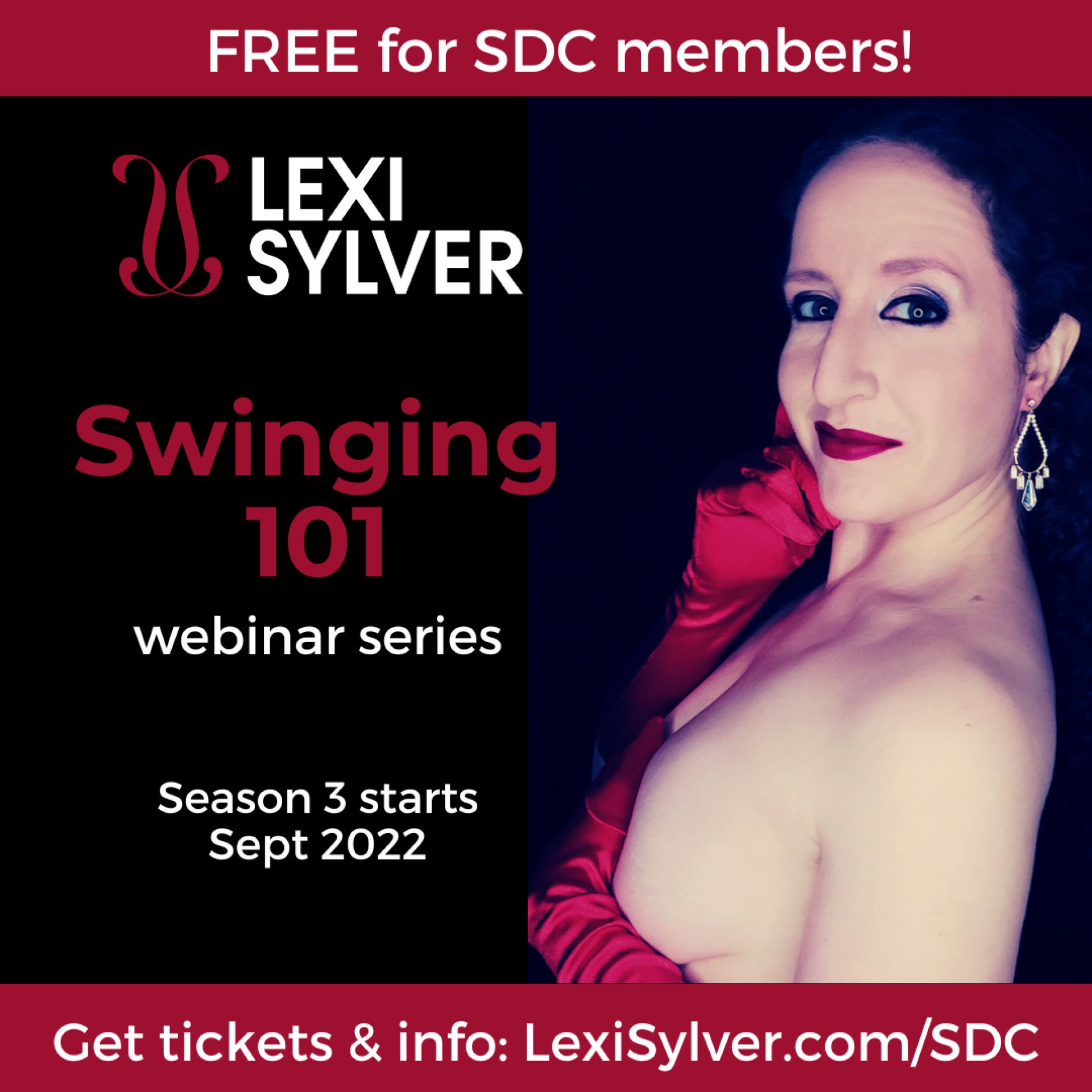 Swinging 101 Series: Get Exclusive Free Access!
Want to ease into the open lifestyle with smooth confidence?
Join Lexi Sylver, sex, relationship and swinging coach and educator, for Season 3 of her LIVE Swinging 101 webinar series!
These events are FREE exclusively for SDC members. Limited space available, so reserve your free tickets today.


From Monogamy to Open
Sept 7 @ 8 PM ET
Swinger Essentials
Sept 21 @ 8 PM ET
How to Create a Sexy Dating Profile
Oct 5 @ 8 PM ET
Single Men in the Lifestyle
Oct 19 @ 8 PM ET
WTF To Do When Swinging Goes Wrong
Nov 2 @ 8 PM ET

Last Call for Ibiza!
Don't miss the unmissable! Our event on party island Ibiza is the wildest ride on the menu of lifestyle holidays! From 13 - 18 September, the hottest couples in the world will come together (in the most literal sense of the word)!

Prepare yourselves for super sexy entertainment day and night throughout the week, world-class DJs, a wonderful team at your beck and call and best of all, more than 500 hotties enjoying the fantasy, the dream and the reality of the lifestyle together with you!

This event has the absolute WOW factor, so don't miss out and book now!
FEATURED EXPERT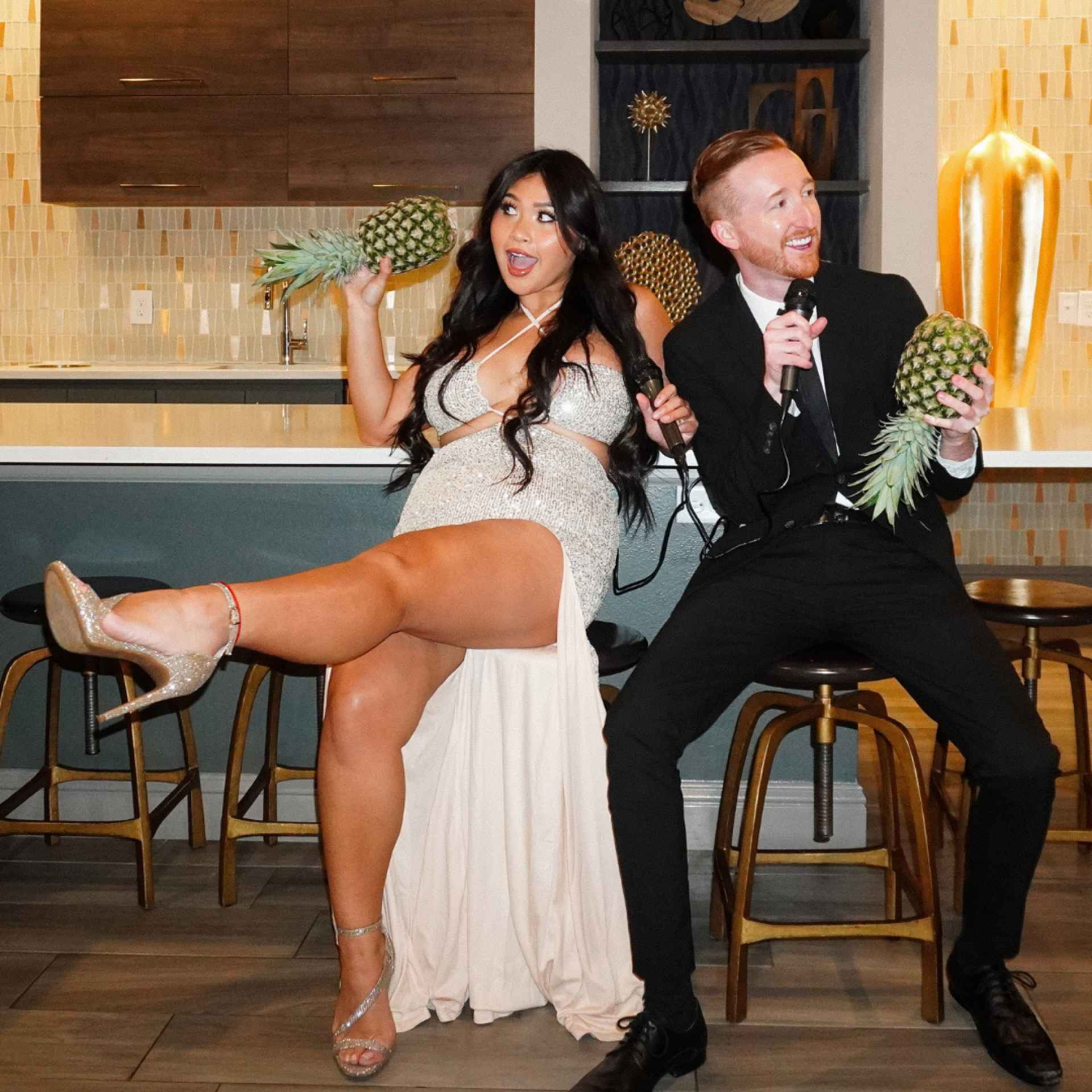 Bella & Jase - 4OURPLAY
Bella & Jase are hosts of the 4OURPLAY Podcast and creators of the 4OURPLAY Swingers Ice Breaker Games.

Join the journey, experiences, and sexual adventures of two high school sweethearts navigating through the Swinging Lifestyle as millennials! With over seven years of experience in the Lifestyle and still in their 20s, they share their stories in a fresh and transparent way, telling the best parts but not overlooking the embarrassing moments and bumps in the road, too!

Bella and Jase are ready to party with you at our SDC Takeover in Ibiza from September 13-18. The trip is almost sold out, so hurry to score the last few available rooms on this sexy event.
POPULAR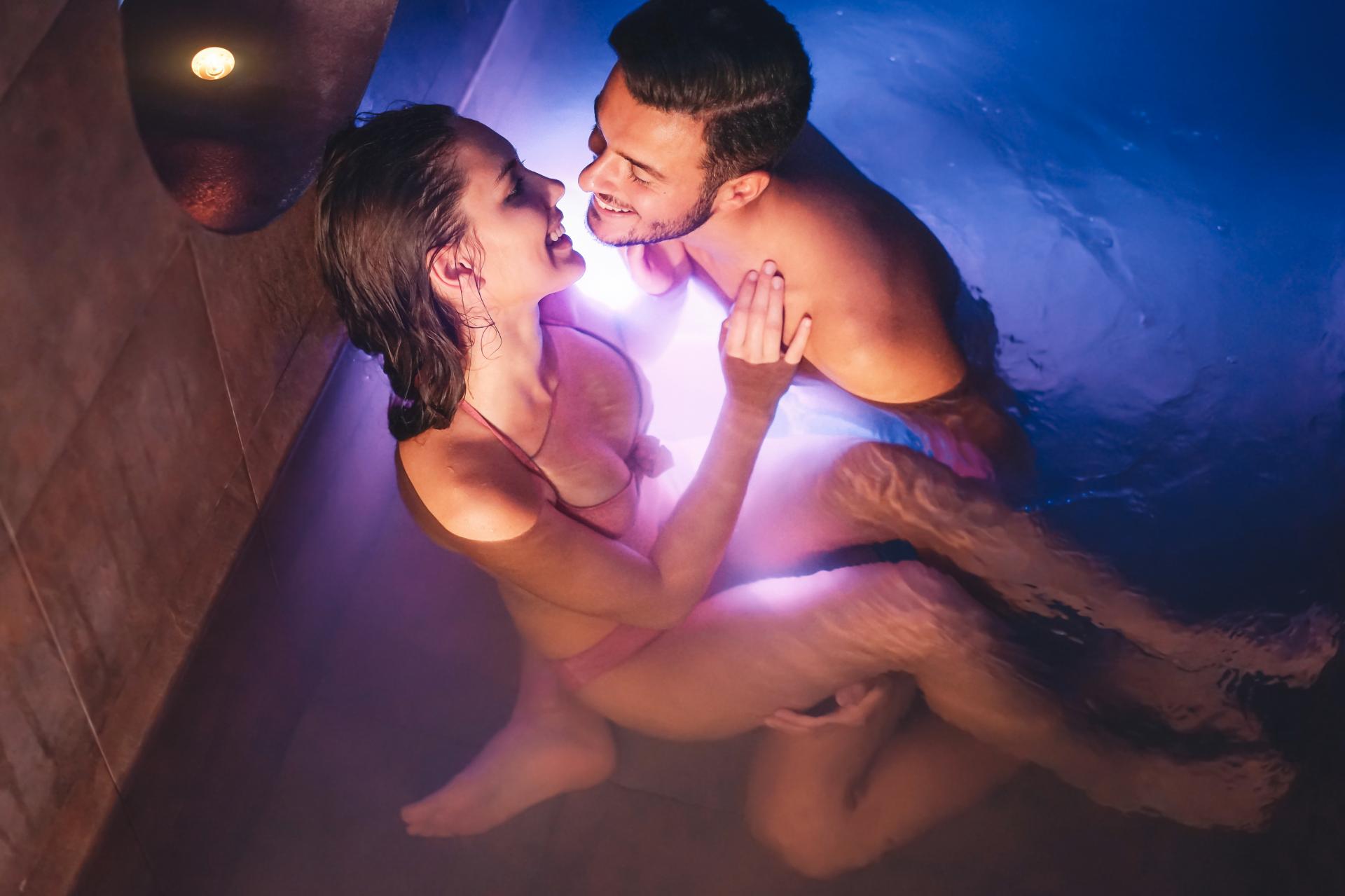 Not Exactly the "Vanilla" Couple We Thought!
What was supposed to be a vanilla evening of wine and dinner with friends turned into a salacious time in the pool.

One of our SDC members submitted the following story to our "Wet & Wild" Erotic Writing Contest.
Candy and I had been invited to dinner at a friend's house on Saturday. We had known Lisa and Mike for a couple of months, had a few dinners out, and met once for a local band concert, but didn't really think they were in the swinger's lifestyle — just good, vanilla friends. Mike indicated they would be grilling steaks and asked us to bring a couple of bottles of good wine to complement the dinner — not a problem, as we always had a decent collection in our wine fridge. Since we weren't expecting any kind of intimate activity, we both dressed comfortably; me in a pair of stylish shorts and an untucked guayabera shirt, Candy in a flowing dress that accentuated her curves but left a lot to the imagination. If anything "crossed the line," it was the fact that Candy hated bras and had great perky nipples. Only a blind man wouldn't notice that she was unfettered. Just watching her get dressed always made my cock hard, and tonight was no exception.
EVENT SPOTLIGHT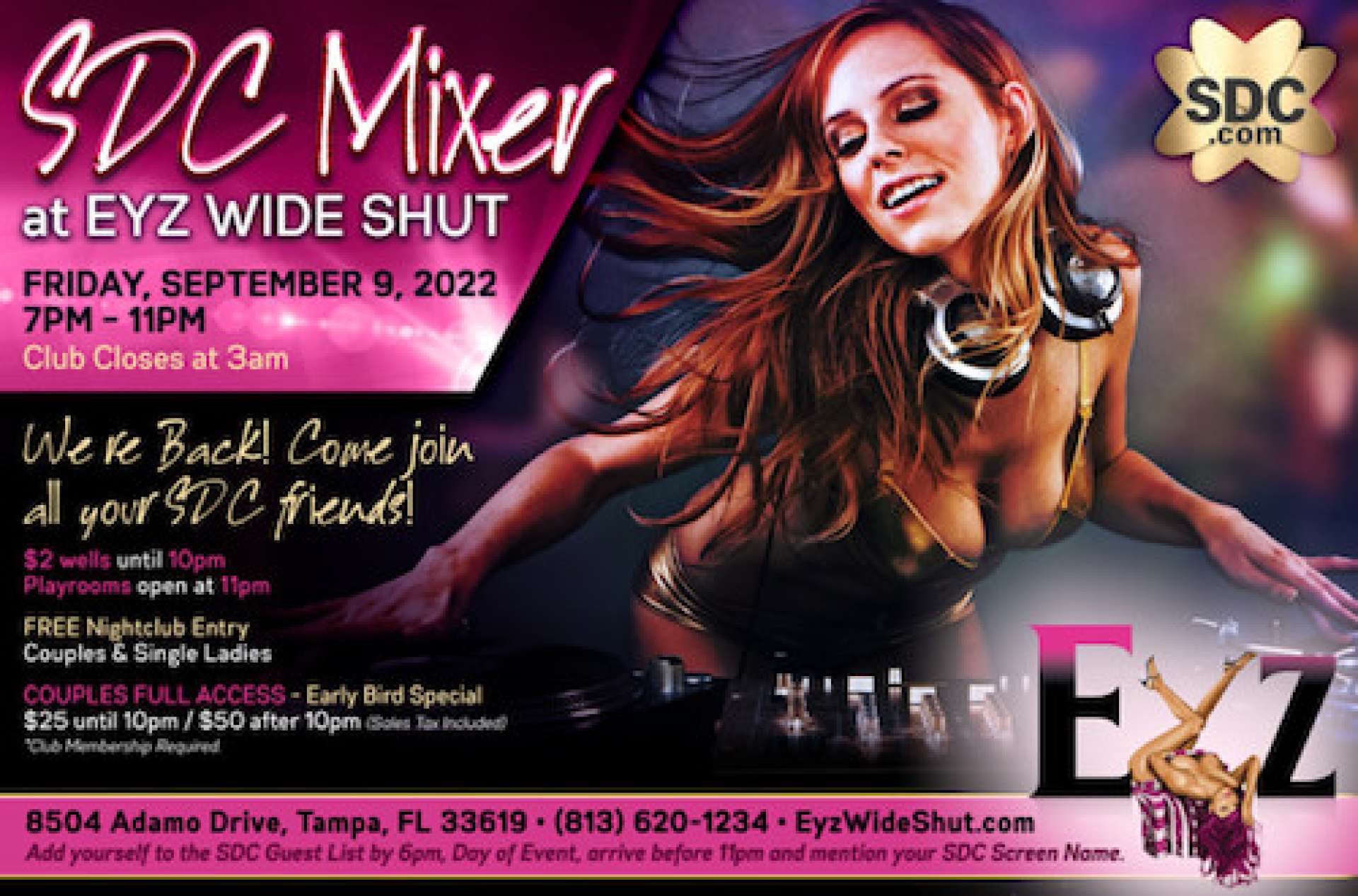 SDC Mixer @ Eyz Wide Shut
Tampa, FL Friday, September 9, 2022 7pm-5am
$2 Wells until 10pm
Nightclub - 7pm - 3am Playrooms - 11pm - 5am
FREE bar-side for couples and single ladies ALL NIGHT LONG.
Full Access INCLUDES FREE USE OF 12 PRIVATE, 2 GROUP ROOM, 1 LARGE DUNGEON AND 1 SMALL DUNGEON.
Full Access INCLUDES FREE USE OF 12 PRIVATE AND 1 GROUP ROOM.
~ Full Liquor Bar & Dance Floor ~12 Sexy Theme Rooms ~2 Giant Group Playrooms/ Over 20,000 SF of "WILDNESS" ~1 Large Dungeon & 1 Small Dungeon
*Panties and underwear must be worn in the nightclub, NO NUDITY IN THE NIGHTCLUB. DRESS CODE ON FRIDAYS AND SATURDAYS: NO SHORTS, HATS, OR FLIP-FLOPS/SANDALS.
Eyz Wide Shut 8504 Adamo Dr. (Hwy 60, Near 301) Tampa, Fl 33619 Phone Number: (813) 620-1234
Back to School - Naughty School Girl Night
New York, NY Saturday, September 10th, 2022
NO SINGLE MEN
All the naughty school girls will be at checkmate! EROTIC / SEXY UNIFORMS, fantasy and sex Wear your best and sexiest lingerie and outfits of the season. Seduce, Party, Mingle and Play! Come play, watch, party and indulge. Live DJ every Friday and Saturday.
(Must be 21 and Over)
CHECKMATE is a members only private club. ALL GUEST MUST BE REGISTERED AS MEMBERS. Visit our website www.checkmatenyc.com/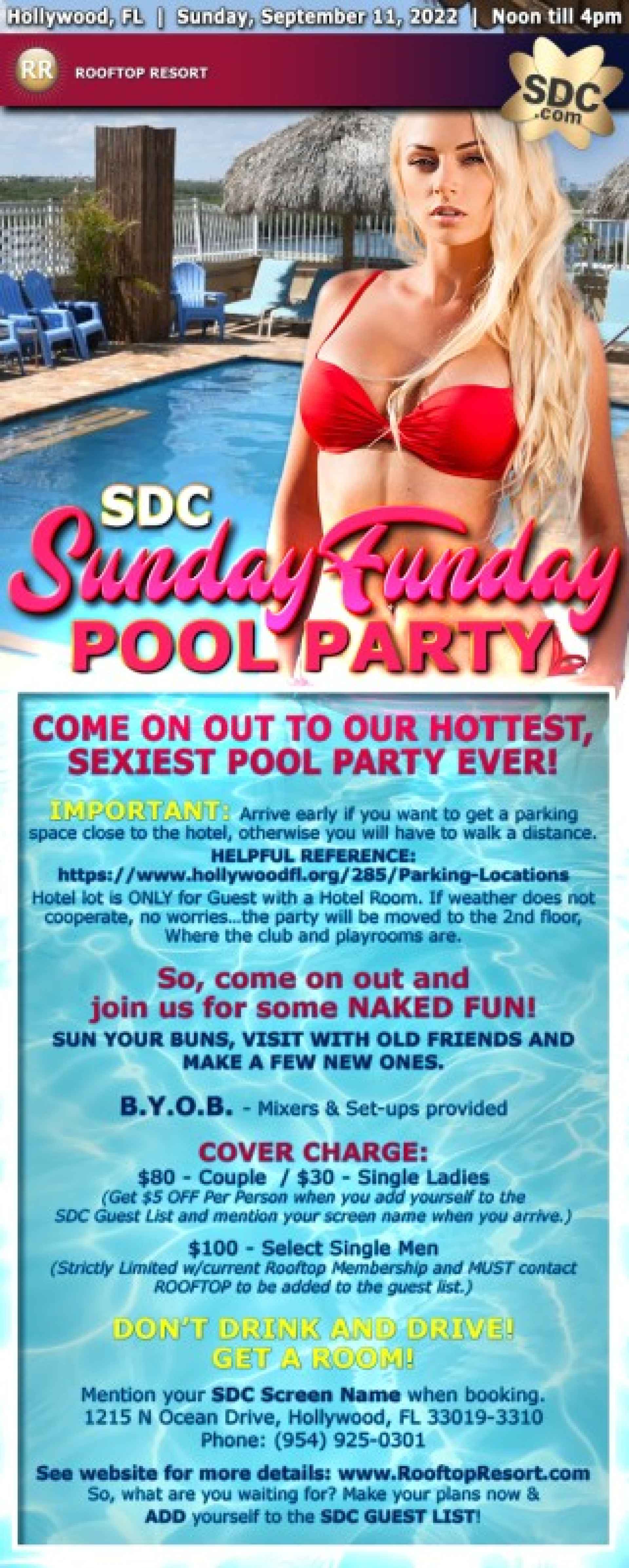 SDC Sunday Funday Pool Party @ THE ROOFTOP
Hollywood, FL Sunday, September 11, 2022 Noon till 4pm

Come on out to our Hottest, Sexiest pool party ever!!!

IMPORTANT: Arrive early if you want to get a parking space close to the hotel, otherwise you will have to walk a distance. Helpful reference: https://www.hollywoodfl.org/285/Parking-Locations Hotel lot is ONLY for Guests with a Hotel Room. If the weather does not cooperate, no worries..the party will be moved to the 2nd floor, where the club and playrooms are. So, Come on out and join us for some Naked Fun!!!

Sun your buns, visit with old friends and make a few new ones.

B.Y.O.B. - Mixers & Set-ups provided

DON'T DRINK AND DRIVE! GET A ROOM! Mention Your SDC Screen Name when booking your room. 1215 N Ocean Drive Hollywood, FL 33019-3310 Phone: (954) 925-0301

See website for more details: www.rooftopresort.com/

So, what are you waiting for? Make your plans now and add yourself to the SDC Guest List.
Sexy Summer Set Weekend Soiree At The Swan Mansion
Baytown, TX Friday, September 16th - 18th, 2022

Beat the heat with this summer weekend soiree.

The Swan Mansion exists for the sole purpose of providing for the social and entertainment desires of our members. We will adhere to high standards of excellence as we provide an elegant and comfortable place for personal exploration. The Swan Mansion mission is to provide a safe place for erotic exploration and development of relationships. Carnal pleasures will always be an aspect of such explorations and our Black-tie masquerades, formal dinners, and poolside soirees provide the opportunities.

Join with other erotic explorers for a night of elegance at The Swan Mansion!

Visit www.swanmansion.life for membership information or contact your host.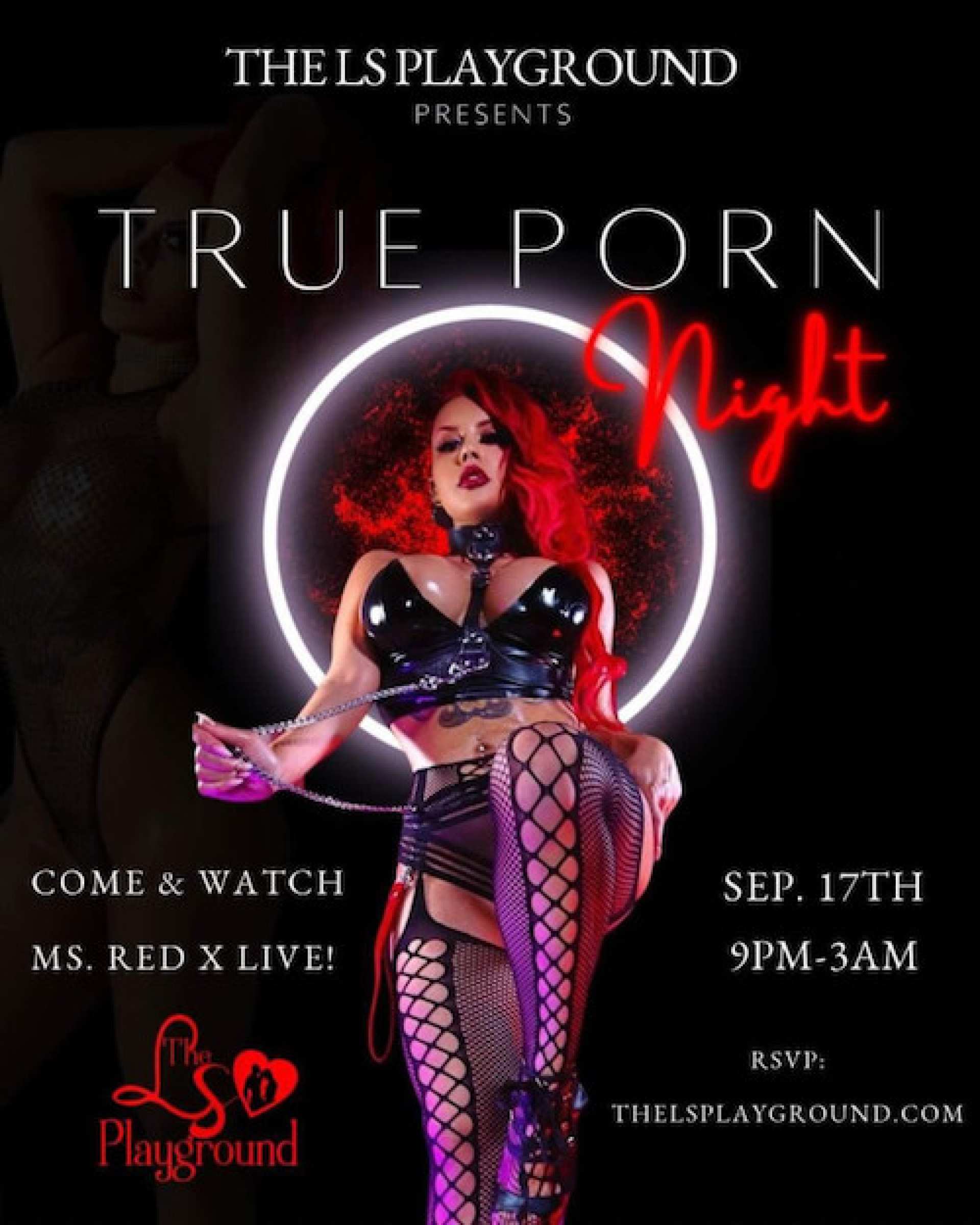 True Porn Night @ LS Playground
Temple City, CA Saturday, September 17th, 2022 Open 9:00 PM 'till 3:00 AM
You watch it on your TV, Cellphones, and see it in Magazines....BUT tonight The LS Playground is bringing it to you Live - PORN.  Come join us in watching some of our favorites engage in Sexual Fornication and burn up your sexual arousal. 
Whether you come to Watch or Play it will be a great night and fun will be had by all. 

The LS Playground is excited to announce Ms. Red X as one of our Special Guests for the Night.  She is a Professional Model, Webcam Model and is in the top 10 Only Fans Creator.  She is ready for all to see live what we have only yet to watch on our screens.  
YOU MUST HAVE A MEMBERSHIP TO ATTEND ANY EVENTS Information about membership. www.thelsplayground.com/   
Current Membership Required Couples, Single Ladies and Limited Select Single Men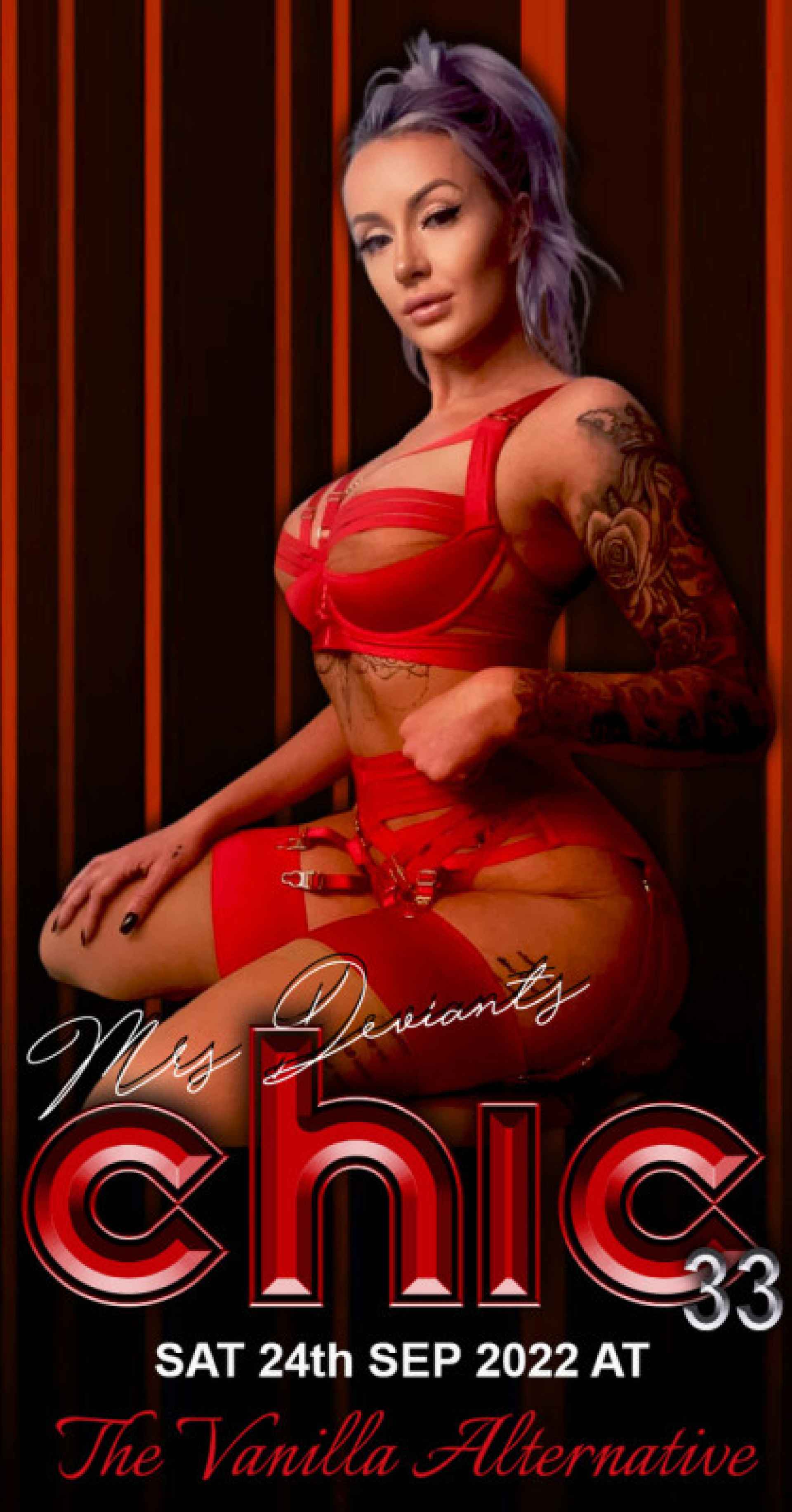 Chic 33
Tempsford, UK Saturday, September 24th, 2022
Chic has been talked about by many guests to be one of the hottest events on the lifestyle circuit. Chic is held at The VA2 in Tempsford, Bedfordshire. With its multi million pound luxurious features, decor and licenced bar making it the perfect venue.
If sophistication and Chic are two words that describe you, then do not hesitate to apply to join us in style at one of our luxurious soirees for an upscale event full of corruption, debauchery, depravity, self-indulgence & pure excess...
Expect a beautiful crowd of gorgeous ladies and gentlemen, dressed to impress, all wanting to explore their naughty side - both as voyeurs and participators. Our resident, well renowned Island DJ, Artie Plot will play quality music to keep the nights atmosphere electric, where anything and everything is possible when everyone is in the mood for playful sex and seduction.
•HOW TO APPLY• Our events are 100% screened and host the hottest most exclusive private lifestyle event. All new applicants and guests pre approved are handpicked. Chic offers an incredible "upscale" lifestyle experience for those looking for more than the average night club scene. Has a wide variety of upscale stunning crowds attending the parties, ranging in age, from early 20's to early 40's and are in very good shape.
Couples and single ladies only.
We GUARANTEE the SEXIEST and sophisticated guests and the MOST ACTION you will find ANYWHERE in the UK. To apply for a place at one of our events, we ask that you consider our requested requirements and dress code, which can be found on our website.
Please attach a non filtered face picture/s of both attending to your messenger on SDC, or you can submit via the Chic website. Please make an effort to submit your pictures. At the end of the day you're attending an upscale event. If declined please do not take it personally, we won't answer emails about rejection. There are many other events out there to suit everyone.
All events are pre purchased ticket only and we have a no strict entry on walk ups up policy.
More info can be found on our website Chic-events.co.uk