SDC: How to Join the SDC Affiliate Program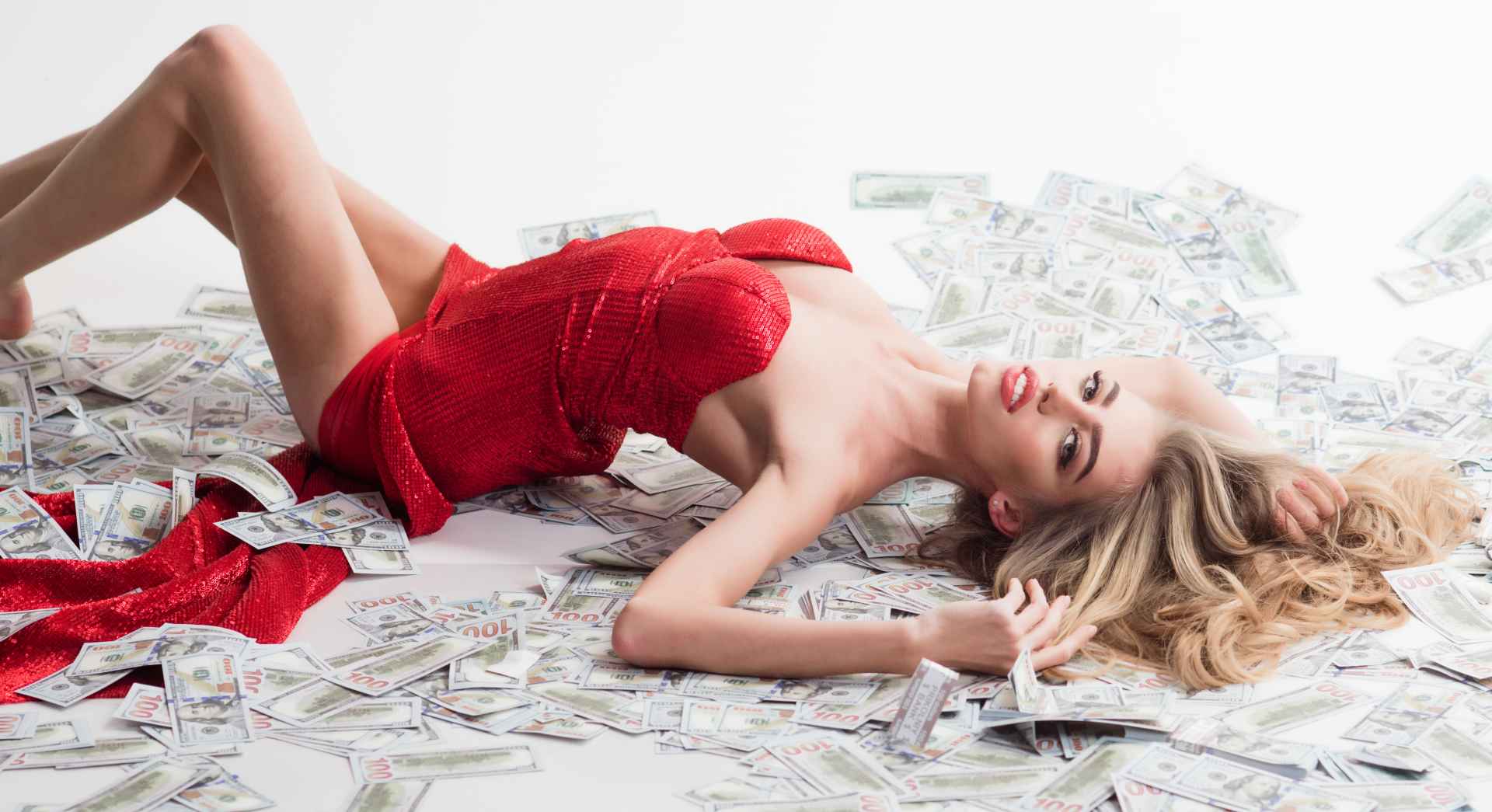 Do you like to make money? Then it's time to join our lucrative Affiliate rewards program!
Successful Affiliates understand it's all about making a difference in people's lives. Share the difference that SDC makes in your life, and start cashing in! It's absolutely free to join.

It's no secret that affiliate marketing can be lucrative! In fact, some of our super affiliates make a really nice income on the side. So, when you partner up with SDC — the leader in the Lifestyle — you're padding your income by partnering with the right company.
How does it work?
It's super easy! Upon joining the Affiliate program, you will receive personal promo cards to hand out to your friends and acquaintances. These cards show your personal code. Once someone signs up and becomes a paying member, you are on the road to your first pay-out. After you hit $150 or €150, depending on where you reside in the world, you get paid 50% of their membership fee for the duration of their membership. So, the more members that sign up through you, the more money you'll earn!
Why partner with SDC?
1. Outstanding commission structure
Imagine you get a few friends to become a paying member on SDC. What happens next? You'll receive a generous 50% of their membership fee for the duration of their membership. This means that every time they renew their membership with SDC, you get paid again… and again… and again, for that same member. Even when you're busy with daily life and you're not active on SDC for a bit, no worries — you'll still earn these commissions!

2. Awesome platform
There are plenty of sites out there, but quality couples are key in lifestyle circles. You know how effective SDC is in connecting people. You can relate to the site. You know the ins and outs, our events, the parties, the clubs, etc. That exact combination makes you, per definition, the perfect ambassador! Since you know how to use our site and functions, you can genuinely convince your sexy friends how SDC can be the right choice of platform for them, too. You can answer all their questions and compel them to become a member and join in on all the fun!

3. In-house stats tracking
We understand that you wish to see how your conversions are going. It's very easy to keep track of your progress through the SDC site. Our Affiliate tracking system is beginner-friendly and very simple to use!
How do I sign up?
You can set up your affiliateship quickly. There is no red tape; just follow the next steps:
1. Click on Settings (upper right-hand corner)
2. Click on Affiliate Program
3. Enter your information in all the fields
4. Read and check off the Terms and Conditions
5. Press Submit

How do I keep my account active?
Your account stays active as long as at least one new paying member signs up using your promo code every 180 days.
How can I see my stats?
When you are a member, follow the next steps:
1. Go to Settings
2. Click on Affiliate Program
3. Log in to see your Affiliate Dashboard
4. Click on Activity to see who joined
5. Click on Payout to see the commission amount for each paid member
6. Click on Sign Ups to see all that joined, how long they joined for and if they are still a trial member
Example Dashboard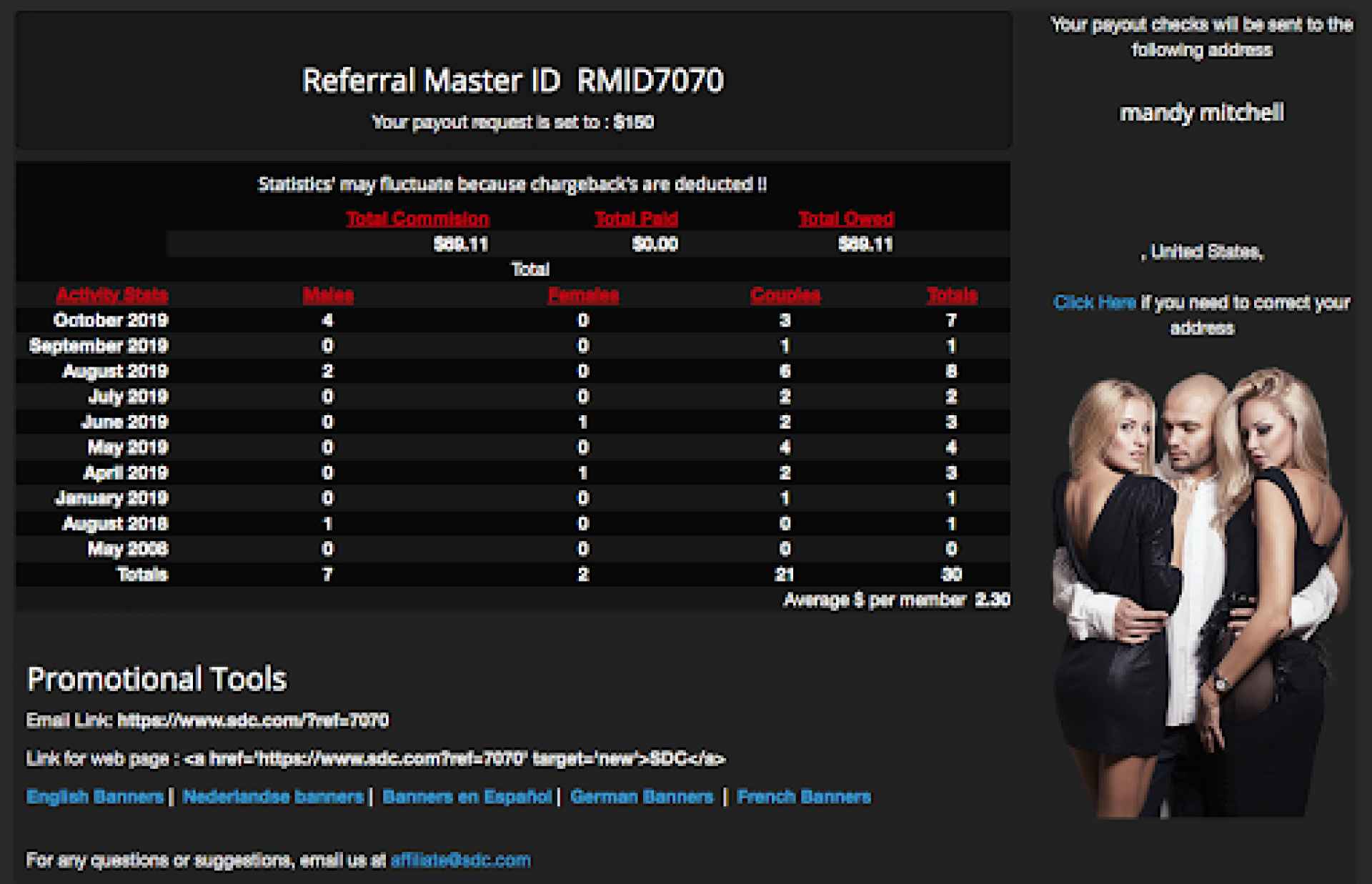 Example Activity Overview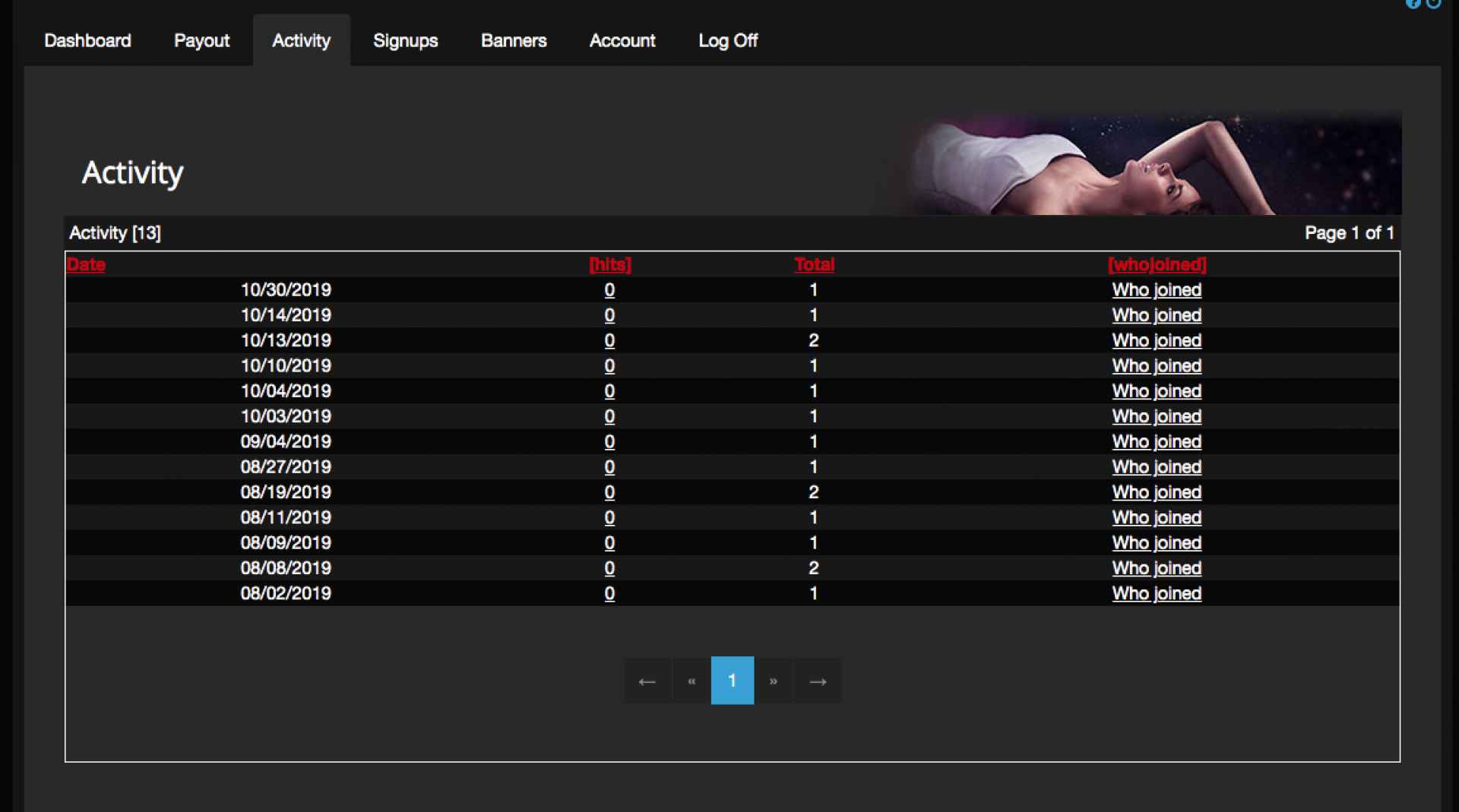 Example Member Signups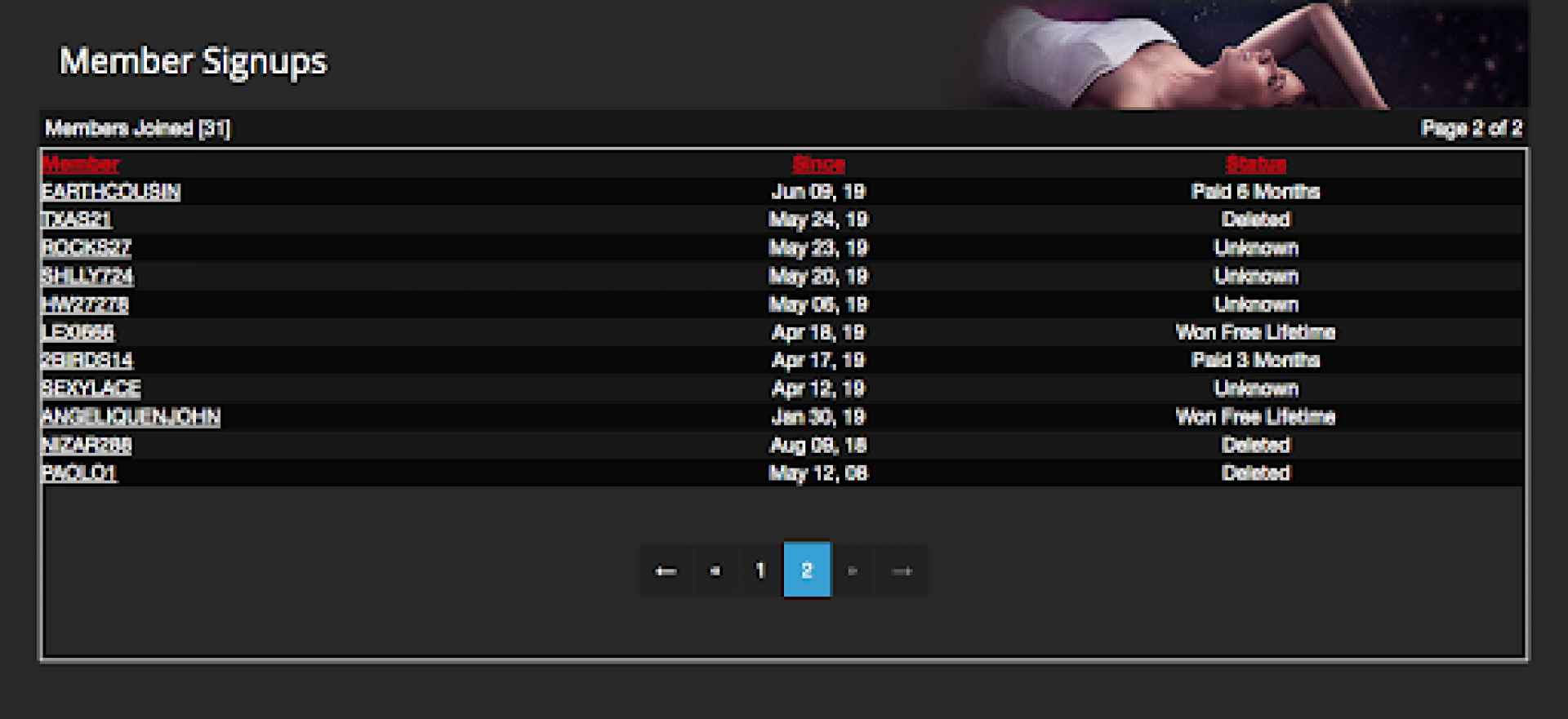 If you are not a member, use the following link: https://www2.sdc.com/affiliate2/index.php
and Log in from there.
When and how do I get paid?
Keep an eye on the minimum payout threshold. After you reach that $150 or €150, SDC pays out every 2 months via check.

Example Overview Payouts



Can I post SDC links on my website?
As an Affiliate website, you'll receive banner advertisements, button links, and/or text links to our site. The use of these links is subject to our terms and conditions.

Example Banner Ads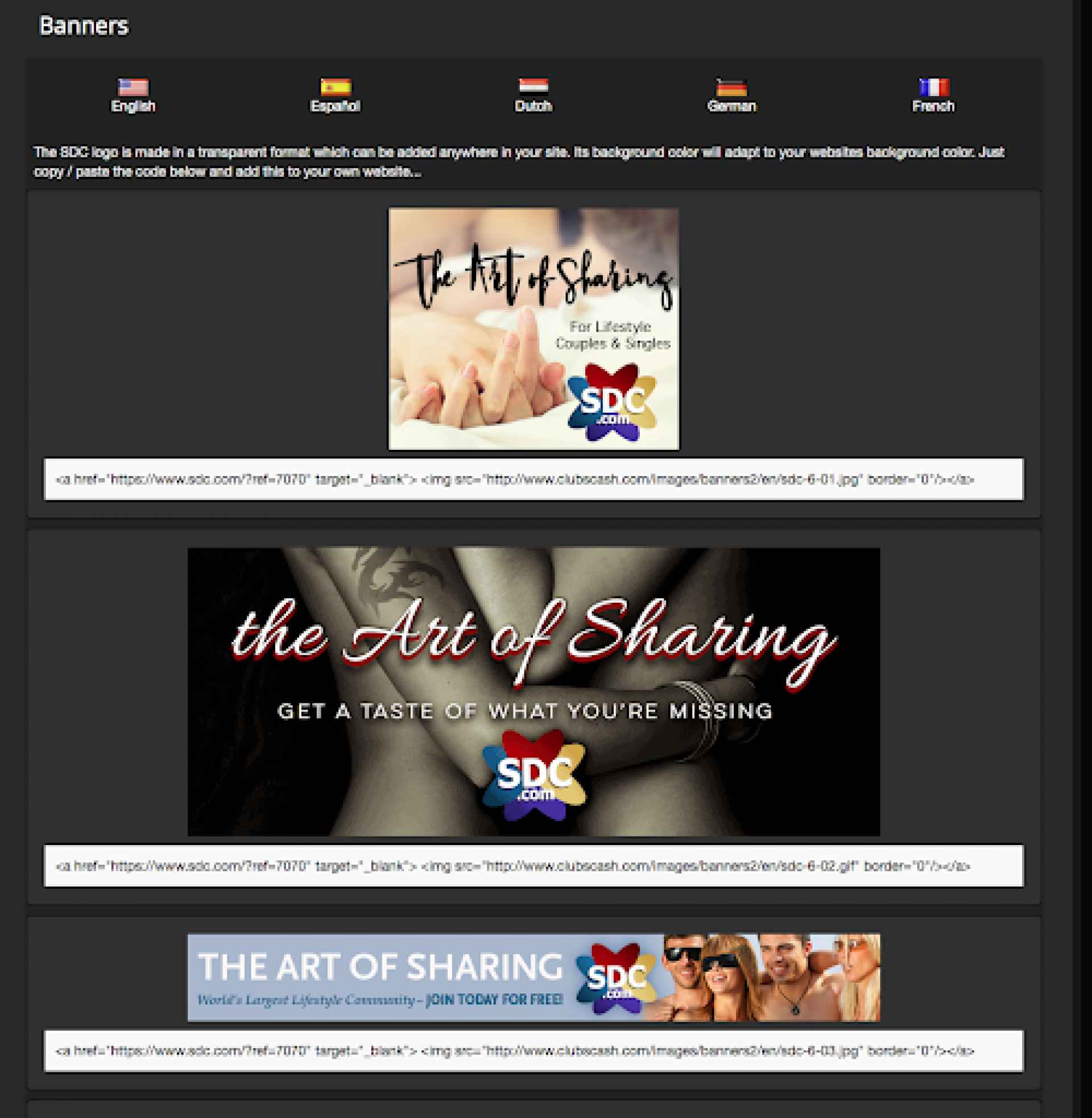 In a nutshell? Tell your friends about it and give it a try!

If you have any questions, feel free to contact affiliate@sdc.com.