Allen's Corner: An Angel & Devil in Vegas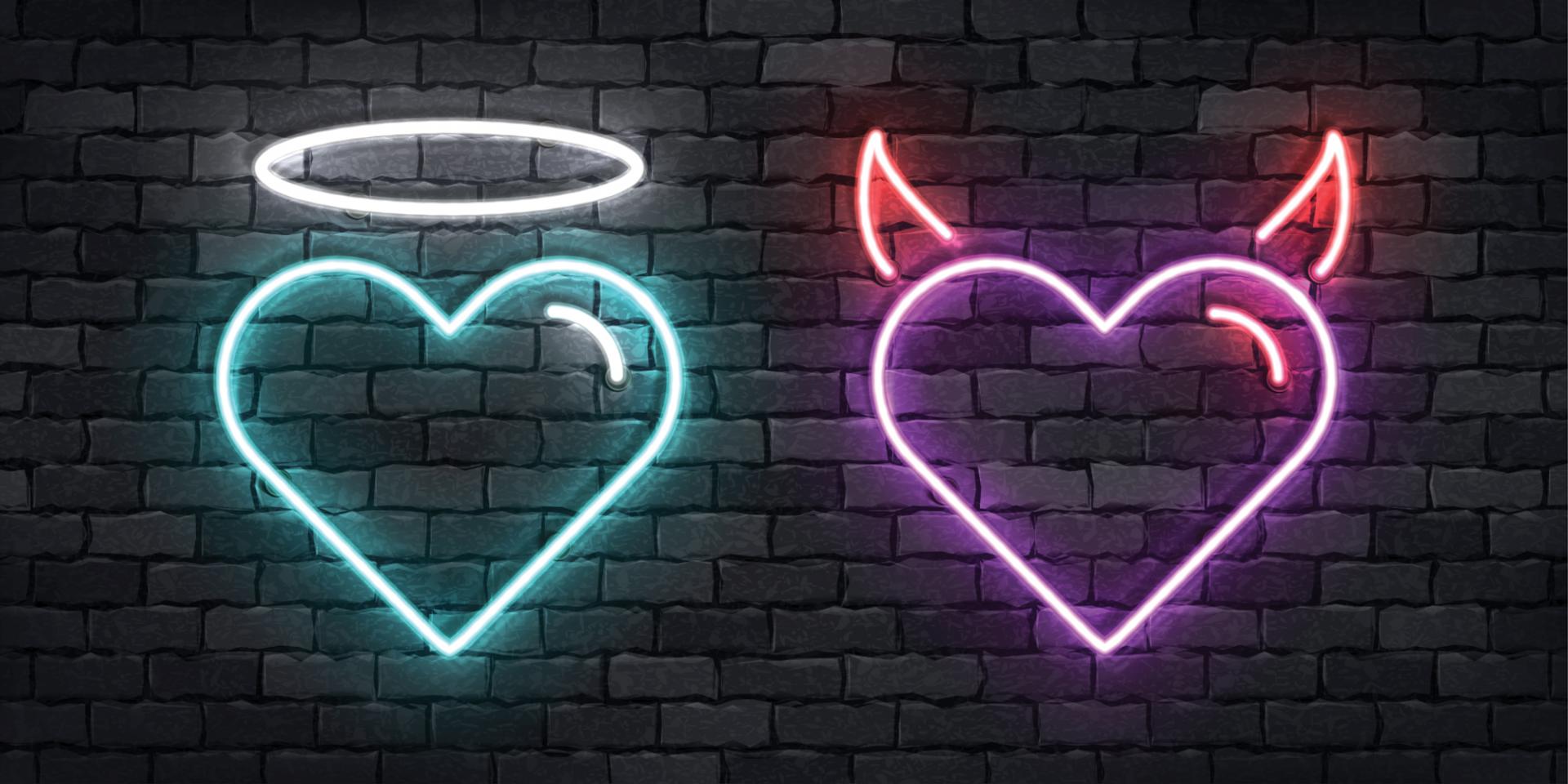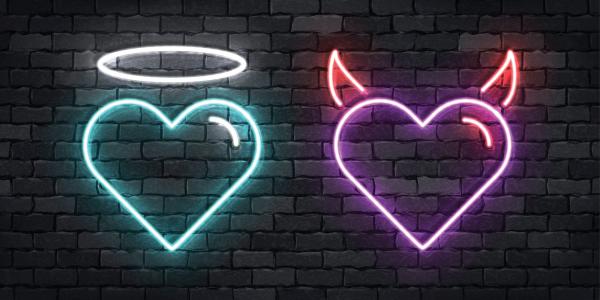 Allen tells the story of how a costume party in Vegas led to him and Brandy's first FMF threesome in a long time.
Normally I would not write about something that has happened to Brandy and me recently, but here we go. We went to a Halloween party at one of the Lifestyle clubs here in Vegas. Brandy was dressed as an angel, and I was a modern-day devil (no, I didn't have horns on, but Brandy did have a halo and wings on). On our way to the party, we both looked at each other and said, "is it wrong to be nervous?" Neither of us was really sure why but both of us were nervous. Why the hell should we be? We have been to this club before and already know a good number of the people going to the party.
The Costume Party
We walked in, brought our bottle of vodka to the bar, and looked for our friends that own the club. We gave them our hugs and kisses and started to talk about all the changes that have happened to the club. It was early in the night, just after 10 pm, so no one was really there yet. After we finish talking a little with the owners, we went and sat down and started to watch people come in. There were so many beautiful and sexy people coming in with amazing costumes, like a black raven, Cleopatra, Little Red Riding Hood, too many to list. We went to the bar so we could top off our drinks. 
Then a beautiful and sexy young lady started talking to me. She said, "you're Mr. and Mrs. R." I said, "yes." She's followed us on Twitter and recognized Brandy. I was thinking to myself, "wow, this could be fun this sexy lady, Brandy & Myself." I couldn't wait to see if this went somewhere (as you can guess, I already wanted to play with her and Brandy together). 
The two ladies started talking, and all I kept doing was looking at how amazing both ladies' legs were (as anyone knows, I am a leg person). Then the two of them started giggling, and all I was thinking was, "perfect, I am going to enjoy this." Well, then she had to go do something, not sure what, but then the conversation ended, which sucked because I was thinking there went that chance. 
We started talking to many other people, and the night was incredible. The funny part was when people that we knew were surprised by seeing us there because it was not the club we are seen at the most. Well, as the night went on, many people said hi to us, letting us know that they follow us (on social media). We could not believe the number of people that recognized us and said they are followers and were readers of my articles. It still surprises us because we are just us, that's all. We don't think of ourselves as anything but a couple that enjoys the Lifestyle and tries to squash the stereotypical thoughts about the Lifestyle. 
Through the night, we enjoyed the company and talking to so many sexy people. It was intoxicating, but I won't lie; I still had my head set on the lady we talked to earlier. I asked Brandy, "what do you think of the one earlier?" She said she liked her and said, "you want to play with her, don't you?" As you can guess, I told her, "hell, yes!" Just after that, the sexy lady came back, and we all started talking again. During this part of the conversation, we found out that she was a girlfriend of one of our friends (couple). As you can guess, I was disappointed (I didn't show it) because we didn't feel right about playing with our friend's girlfriend. So, in my own silly way, I said something about us not being able to play with her. She responded that she could play with us, but if we would feel better about it, she would have one of them tell us it was OK. 
For Brandy and me, one of our rules is if a wife, husband, or girlfriend with is with a hall pass, we still need to make sure it's OK. We do not want to be part of something bad if it wasn't true. The wife of our friend said if you want to play with her, please do, and have fun. 
At that moment, I was thinking, YES!!!!!! So, I looked at Brandy and asked if she wanted to. Brandy and I had not had an FMF in a long time; we have always been with couples. We never take one for the team. Brandy wanted her just as I did, so we all talked more, and the kissing and teasing started to get even more intense. As you can guess, the sexy lady had to go take care of something, so again, I was thinking this could or could not happen, but if I keep thinking it couldn't happen, then that's willing bad luck on it. Once again, she came back, and we all started talking. The girls kissed a few times, as did I and the sexy lady. She then looked at us both and said, "let's go find a room." I am not going to lie — I had a smile from ear to ear. Come on, fellas, you know I mean. With the chance of an FMF happening, you're damn right I'm smiling! LOL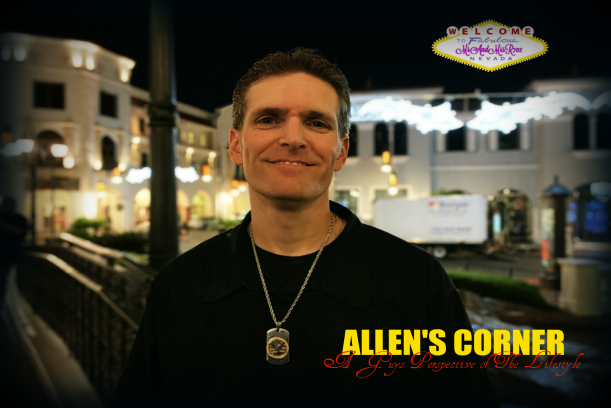 It looks like I'm going to have to stop here, but I will continue this story in my next article. If you would like to follow Brandy and me, look for "MrAndMrsR702" on all Lifestyle and social media except Facebook, where we are "Allen Brandy Vegas." 
Until next time… Life is short. Live it to the MAX.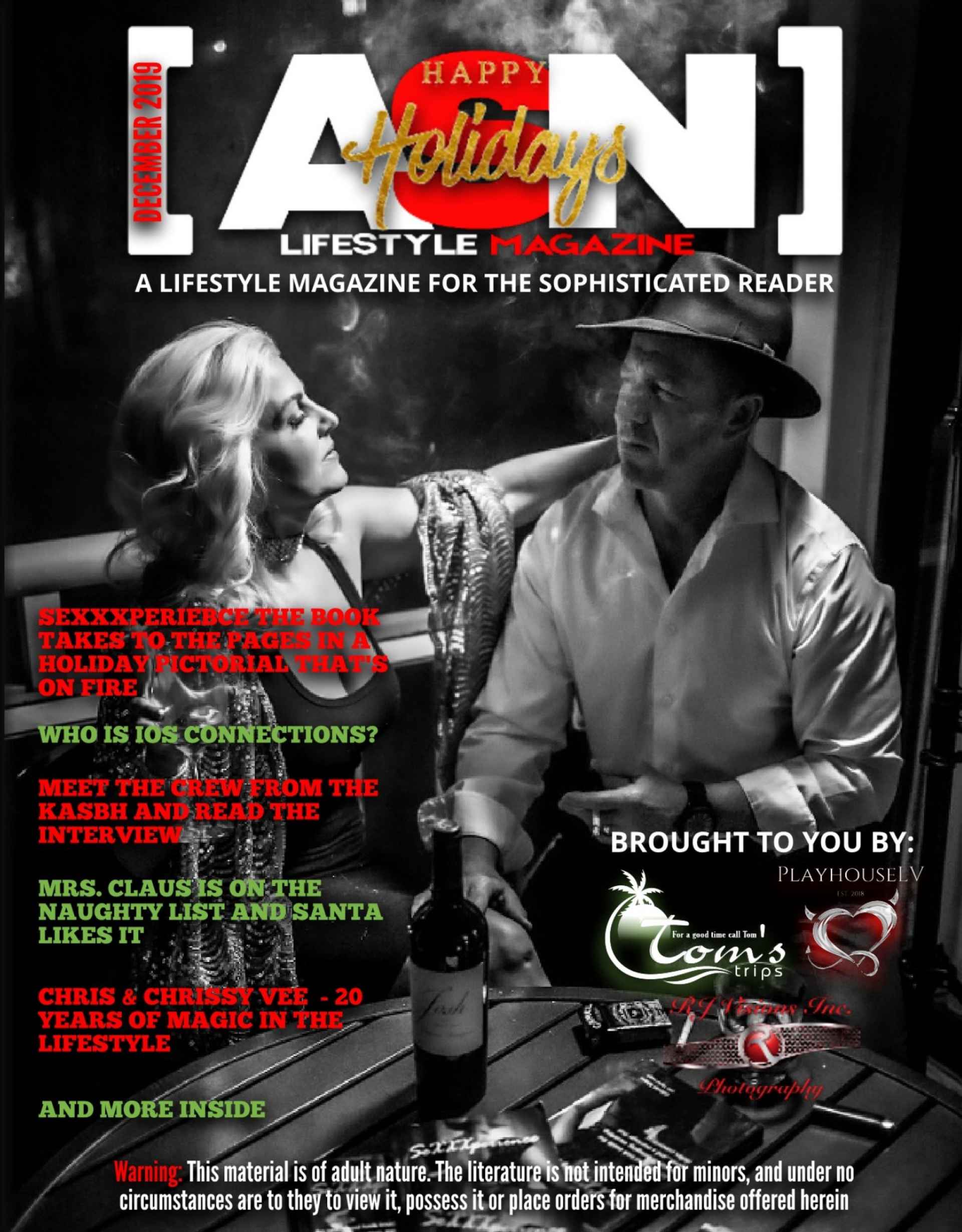 This article originally appeared in the December 2019 issue of ASN Lifestyle Magazine.