Dr. Jess's guest blogger Daniel Michaels brings a scientific approach to one of the most sensitive topics in sexuality: erectile dysfunction.
As a team, we realized the lead-in question we receive the most during online therapy sessions is: "What is wrong with me?"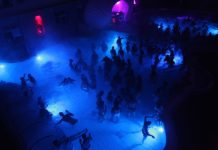 I'm not on the set of a porno flick or at a wild frat party in the summer that's taken a turn for the erotic. No, I'm at a swinger's club.
Say YES to life and love. Say YES to new sexual experiences. Say YES to life and all its wonderful sexual possibilities.
Do you have a zest for life? A zest for love?