Why I Dreamed of Working at a Sex Club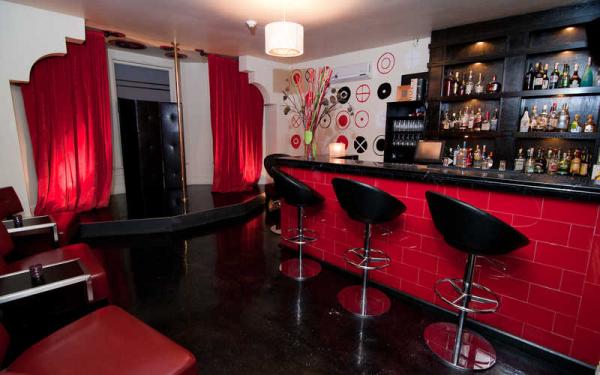 Read the story of Cece, one of the freshest faces in the sex- and body-positive movement.
What is the first thing you think about when you think about turning the 'legal drinking age?' As a teenager, you spend so much time anticipating the day that you can get into the clubs to dance, meet people, and go out with your girlfriends or your "bros." For me, I knew exactly where I wanted to be on my 19th birthday (the legal drinking age in Canada) — Oasis Aqualounge. To make my 19th birthday a night to remember, I was 100% going to be at Toronto's upscale adult playground.
In short, it was the best night of my life, and now? I get to live my best life, every day. I knew that I wanted this place to be a part of my life, and it only took me three weeks to land my dream job. Nearly two years later, it's still my dream job.

My name is Cecilia Morrell, otherwise known as 'Cece,' and I'm an event hostess, Oasis AquaFlirt, Brand Ambassador, and Sybian operator at Oasis Aqualounge. 

My job is to ensure that every visit you make to Oasis is a good one; whether it is your first visit or your twelfth. Unlike many clubs in North America, Oasis is open seven days a week from 11 am to 3 am, so I am one of about forty staff. As an event hostess, I am here to make sure the night's festivities are running smoothly and that you are enjoying your experience.

One of my favorite parts of hosting events is the conversations I get to have with new or familiar faces. I love providing people with the tools they need to enjoy the environment — whether it's making introductions, providing tours, sharing information on certain lifestyle tips, or providing a run-down on what the evening holds in store.

As an Oasis AquaFlirt, I transitioned into a brand ambassador. The AquaFlirt team is a group of sex- and body-positive employees who travel around to different events within the city limits to share information on Oasis Aqualounge as well as hand out coupons for the venue.

Some of my favorite experiences include the times where we were able to share our values with people who were not aware that Oasis existed, but who instantly fell in love with our mission statement.

As AquaFlirts, we have a positive effect on the community around us. We participate in events such as World Naked Bike Ride, and we have participated in the annual Intersectional Go Topless March to support the idea that nudity in and of itself should not be sexualized without consent and to protest sexual harassment.

I think it's important to bring visibility to these issues and to bring attention to the fact that sexuality is healthy and beautiful; there should not be so much shame and negative stigma attached. Bringing sex-positivity out of the shadows and encouraging a healthy view on sex, kink, and relationships is so important.

Lastly, as the Sybian operator, I have the joy of helping to facilitate new, orgasmic experiences for people looking to explore with a new toy. Speaking from personal experience, I know how fun it can be to expand your limits, learn new ways to enjoy a better sex life, and experiment with masturbation in a public setting.

I like to educate people on the Sybian and walk them through their first time as a rider. I would say I 'hold their hand' through the process but, in reality, I mostly hold the buttons.  It's important to me that although I may be in charge of the controls, I make people aware that I am not in control of their experience. I encourage communication by asking questions like, 'what can I do to make this the best experience for you?' I find so much happiness in ensuring that I am providing them the best possible Sybian experience.

Over the last two years, I've had the honor of being a part of people's first orgasms, first anal experiences, first time in exploring their sexuality in a public setting, and many more beautiful stories of self-discovery.

In reality, I could say that when it comes to all aspects of my career at Oasis, I have had the honor of being a small piece of so many beautiful journeys of sexual- and self-discovery. That is why — from day one — this was my dream job. That is why nearly two years later, it still is.

By Cecilia 'Cece' Morrell
Event Hostess, Oasis AquaFlirt, Brand Ambassador, & Sybian Operator at Oasis Aqualounge