Light, Camera, Satisfaction: Fulfilling The Porn Star Fantasy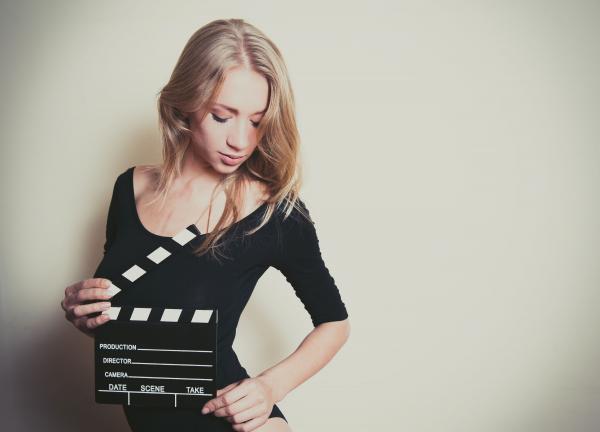 Oasis Aqualounge is a haven for couples looking to fulfill their sexual fantasies. They can accommodate almost any desire, and sometimes, those desires involve sex on camera.
Oasis Aqualounge is a haven for couples looking to fulfill their sexual fantasies. We can accommodate almost any desire, and sometimes, those desires involve sex on camera. As the producer of our own, in-house porn that is filmed inside the club, I have seen an increase in couples who are looking to explore the fantasy of being a porn star.
The Setting
Given that Oasis Aqualounge encourages a shame-free approach to sexuality within a body-positive environment, it makes sense that a valued guest may be more comfortable flirting with a role that has traditionally been limited to a particular physicality, age and/or conventional beauty standard.
The Production
Traditional pornography is meant to illustrate a sexual fantasy, but there is a wide disconnect between the illusion of sexual pleasure and the reality of what happens, while on set. Professional porn stars are sometimes subject to less-than-desirable work conditions, constant interruptions from the director and physically demanding scenes and scripts, of which they have little or no control over. Heavy editing is then used to ensure that a scene flows seamlessly.
Like any film, paid actors are hired to play a character and we, the viewer, are then drawn into believing that the passion is real. Watching porn can be a healthy and pleasurable way to bond with your partner(s) but make no mistake; pornography is a business and not always a reflection of real intimacy.
You're in Control
One of the major benefits of shooting amateur porn for sheer enjoyment is the lack of pressure so often felt by professional porn stars. Couples can decide for themselves what turns them on and how they want to express their own sexual pleasure. They can stop as they wish or fuck for hours; they are in complete control of how their own fantasy will play out.
Authenticity
One of the key characteristics of the porn filmed at Oasis Aqualounge is that the sex scenes are authentic and that the pleasure is genuine. Since Oasis Aqualounge is a sex club and not a porn studio, there is far more freedom and flexibility for couples to convey true passion and intimacy. In fact, we want couples to choose their own sexual acts because their personal comfort will then shine through, on camera. What we provide is a safe, supportive, and non-judgmental environment in which to explore their desires at their own comfort level.
'Money Shot' Events
For couples who are wondering how they can make their own sex tape or how to fulfill the fantasy of having sex on camera, Oasis Aqualounge offers guests the chance to perform together, usually on the fourth Tuesday of the month during our reoccurring 'Money Shot' event. This event brings together both exhibitionists and voyeurs, who enjoy performing in front of an appreciative audience. Our in-house videographer will even edit and supply a copy of the film, upon a couple's request. Our monthly 'Money Shot' event also provides the opportunity to learn how a couple could achieve a porn shoot from the privacy of their own homes. Feel free to chat with our videographer, for tips on equipment, positioning, lighting, and sexy themes!
Make Your Fantasies a Reality!
If you are a couple looking to bring your porn fantasy to life, contact Oasis Aqualounge and bring forth your ideas. We offer a few different options as to the filming process, and as with any desire, we want to do our best to make yours cum true!
By Fatima Mechtab
Marketing Director, Event Producer, Owner
Oasis Aqualounge
Fatima Mechtab is the Marketing Director/Event Produce and Oasis Porn Coordinator. Jason Jones is the in-house videographer and is also the CEO of Grown Erotica. Together, Oasis Aqualounge had three films nominated during the 2018 Toronto International Porn Festival, and they created the Oasis Aqualounge Porn Hub Channel. Money Shot occurs on the fourth Tuesday monthly and welcomes live porn shoots, webcam models and erotic photography.