Seek, Discover, Connect
PARTNER CONTENT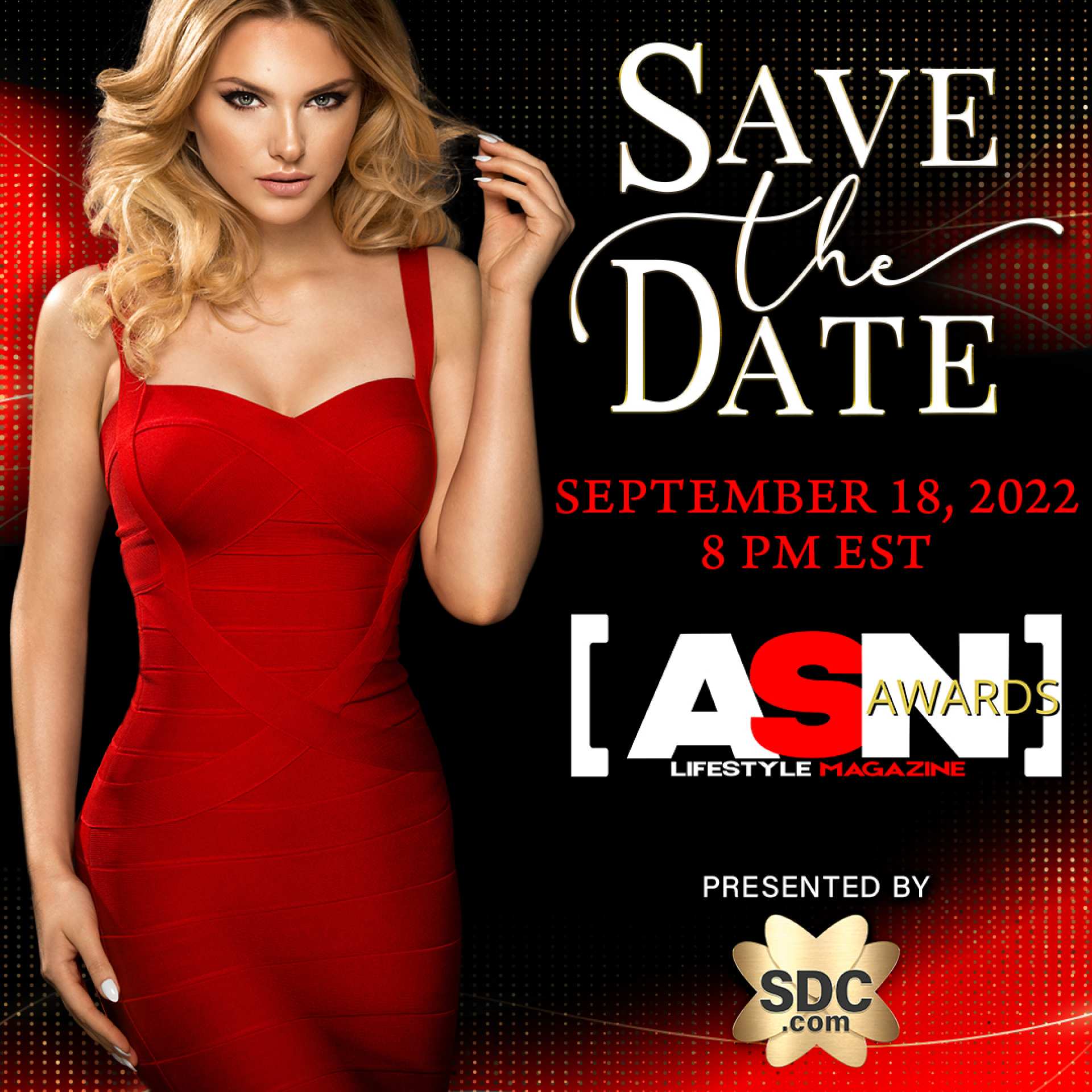 Save the Date For the ASN Awards Show!
Who's the best entertainer? The best venue / club? The best travel resort? 
Find out who will take home this year's trophies at the ASN Awards, presented by SDC!
The show will be broadcast LIVE on SDC.com on September 18th, 2022.
So save the date and join us at our virtual watch party!
Check out the official ASN Awards site — more details to come!
Erotic Art with Alex Manfredini: The Artist Behind The Camera
Meet the multi-award-winning erotic photographer renowned worldwide for his glamorous, star-studded career: Alex Manfredini! 
His career spans over thirty years, during which time the globetrotting photographer has traveled to many countries for photoshoots with celebrities, high fashion models, and other photo subjects fortunate enough to be captured by Alex's artistic eye. 
Alex's iconic work has been featured in art galleries, museums, in publications like Playboy and Hustler, and in private art collections. 
Read our exclusive interview with this influential, passionate man behind the camera.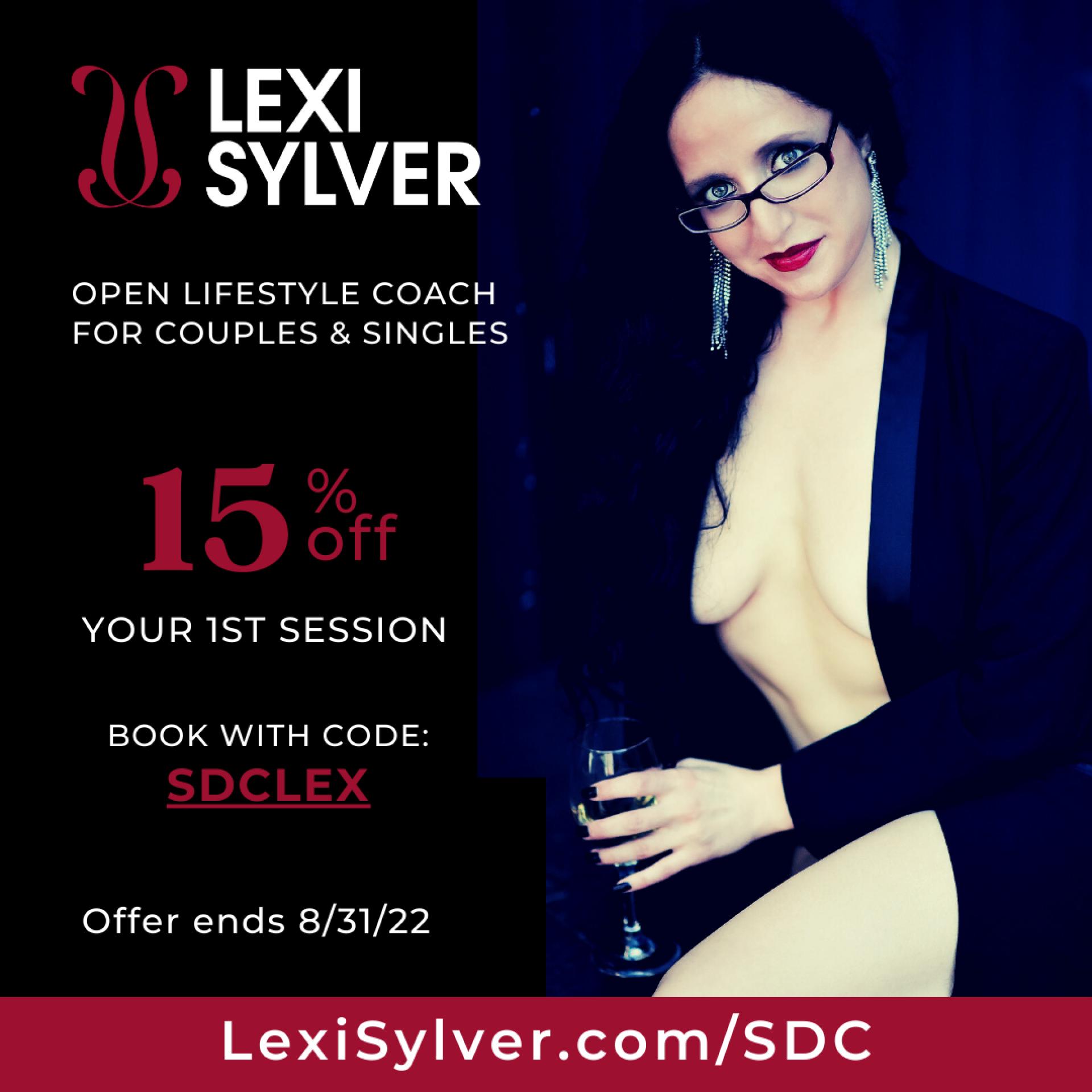 Sex, Relationship, & Lifestyle Coaching with Lexi Sylver
Strip away shame and fear and confidently pursue the fulfilling sex and relationships you desire — and deserve!
As the host of the popular Swinging 101 series and with 10+ years of experience as an educator and coach, Lexi Sylver will empower you to discover and communicate your needs, desires, and boundaries to your partner(s) and maximize your sex-cess in the open lifestyle. 
She'll help you break down barriers, uncover your strengths, boost your skills, and guide you to a high standard of sexcellence with her creative advice and strategies.
Book your FREE consultation call with Lexi! 
SDC member Lexclusive: Use code SDCLEX to get 15% off your first coaching session. Offer ends August 31st, 2022.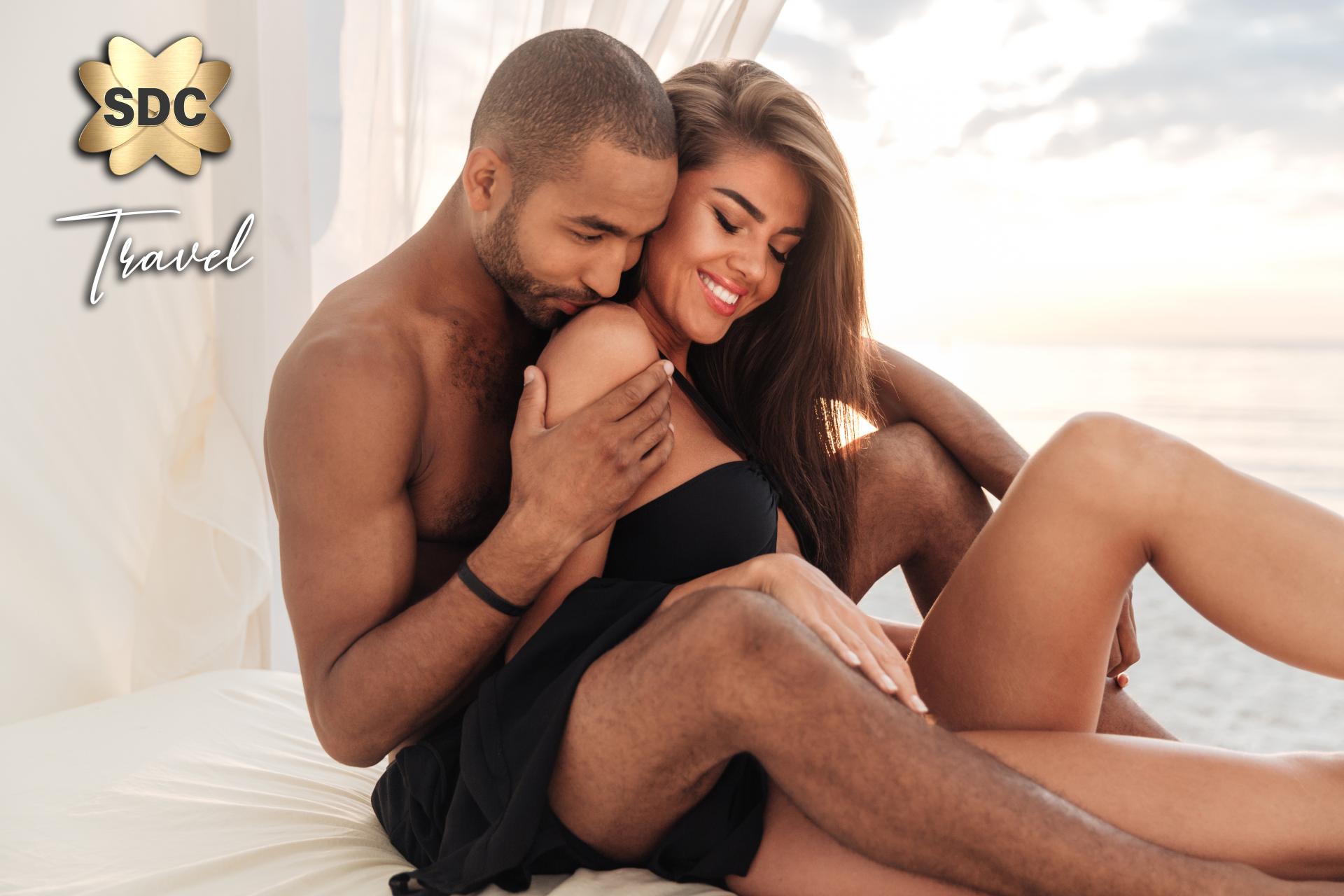 Adventures of a Lifetime!
We realize you can't always go on holiday during the usual summertime. And hey, let's admit it, it's great if there are other options available. We've got you covered! So, adventure lovers and party animals, if you haven't booked your room for what is going to be a stellar event on Ibiza from 13 – 18 September 2022, or your room at our winter swingers' holiday event in Sierra Nevada from January 15 – 20, 2023, now is a great time to plan ahead!

Both of these events are going to be super sexy and loaded with swingers' fun! Ibiza will be its gorgeous self with all the right trimmings, and Sierra Nevada will be a true haven for snow and sun lovers alike! Can't ski? No problem — there is plenty of other sexy stuff on the program to enjoy during the day and, of course, at night!

Book now!
FEATURED EXPERT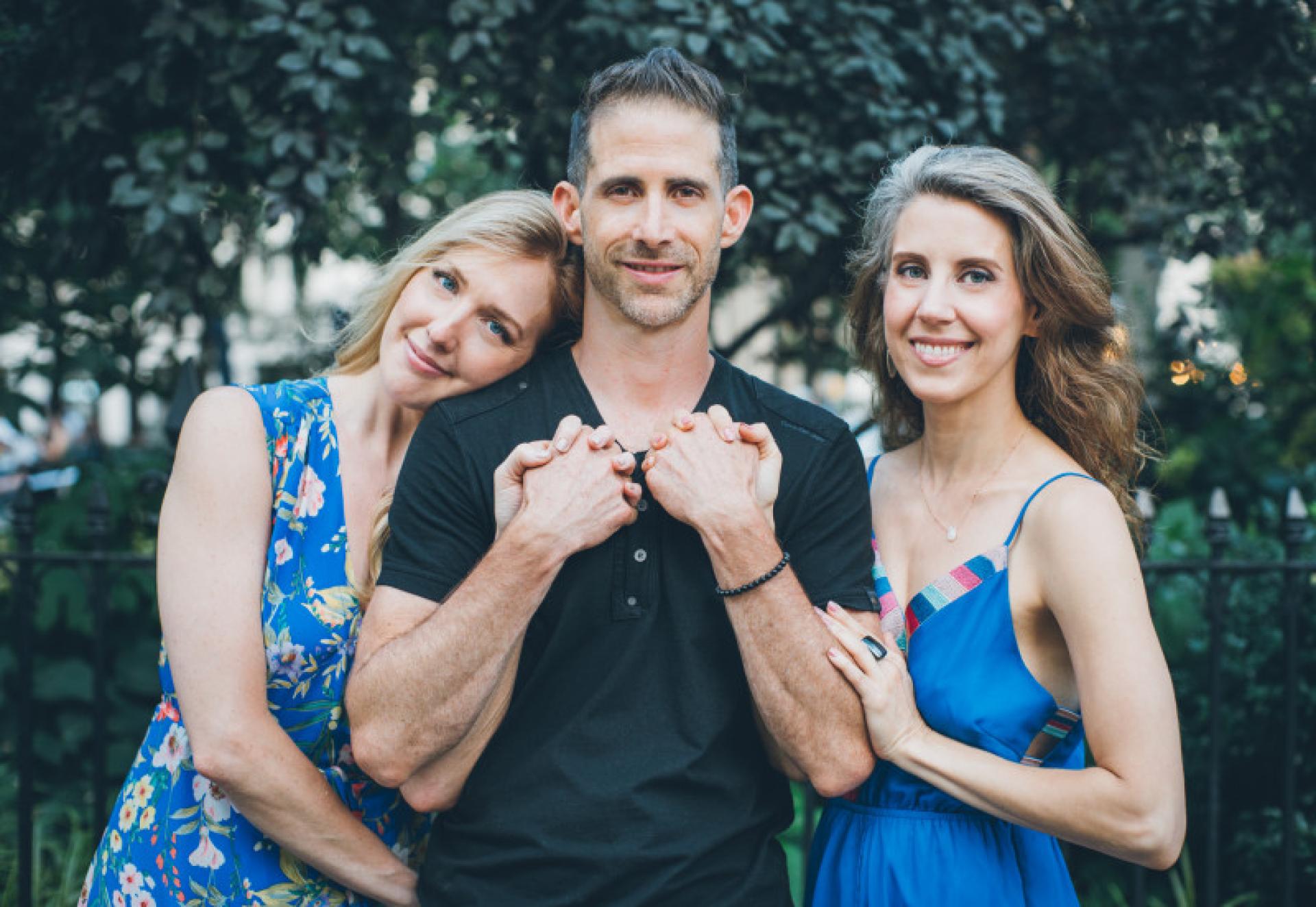 Introducing Leveled Up Love
Let's all give a warm welcome to Leveled Up Love, the newest contributors to join our team of experts at SDC! Leveled Up Love is an ecosystem that helps you thrive in conscious open relationships.
Here, you can feel safe, seen, loved, and fully expressed while also having the freedom to explore other relationship adventures that lead to fulfilling growth, healing, and service to others.
Join the Leveled Up Love community and try their transformative events for more mindful and sustainable poly relationships.
Check out their articles on open relationships and polyamory here on SDC!
POPULAR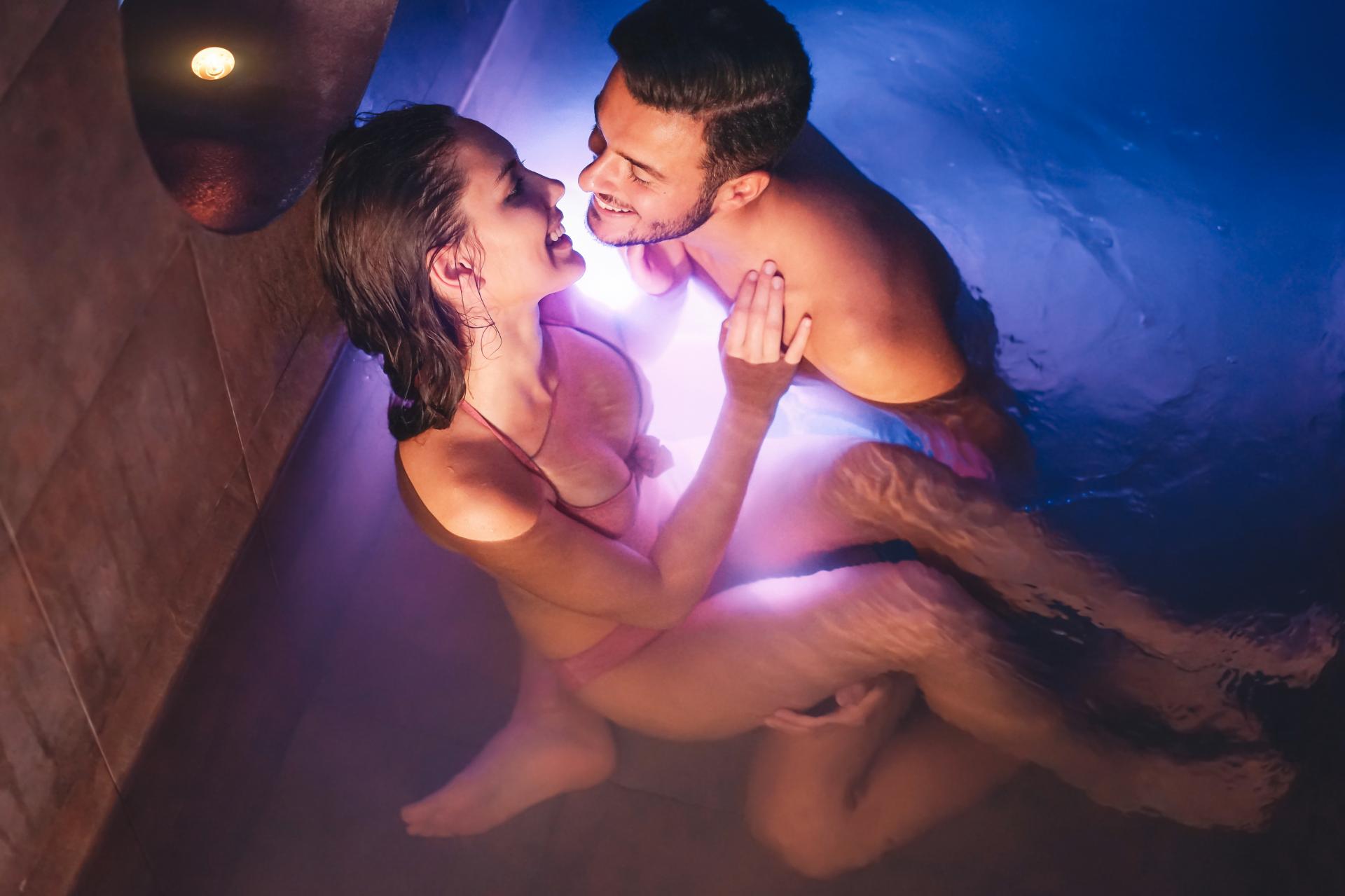 Not Exactly the "Vanilla" Couple We Thought!
One of our SDC members submitted the following story to our "Wet & Wild" Erotic Writing Contest.
Candy and I had been invited to dinner at a friend's house on Saturday. We had known Lisa and Mike for a couple of months, had a few dinners out, and met once for a local band concert, but didn't really think they were in the swinger's lifestyleswinger's lifestyle — just good, vanilla friends. Mike indicated they would be grilling steaks and asked us to bring a couple of bottles of good wine to complement the dinner — not a problem, as we always had a decent collection in our wine fridge. Since we weren't expecting any kind of intimate activity, we both dressed comfortably; me in a pair of stylish shorts and an untucked guayabera shirt, Candy in a flowing dress that accentuated her curves but left a lot to the imagination. If anything "crossed the line," it was the fact that Candy hated bras and had great perky nipples. Only a blind man wouldn't notice that she was unfettered. Just watching her get dressed always made my cock hard, and tonight was no exception...READ MORE. 


EVENT SPOTLIGHT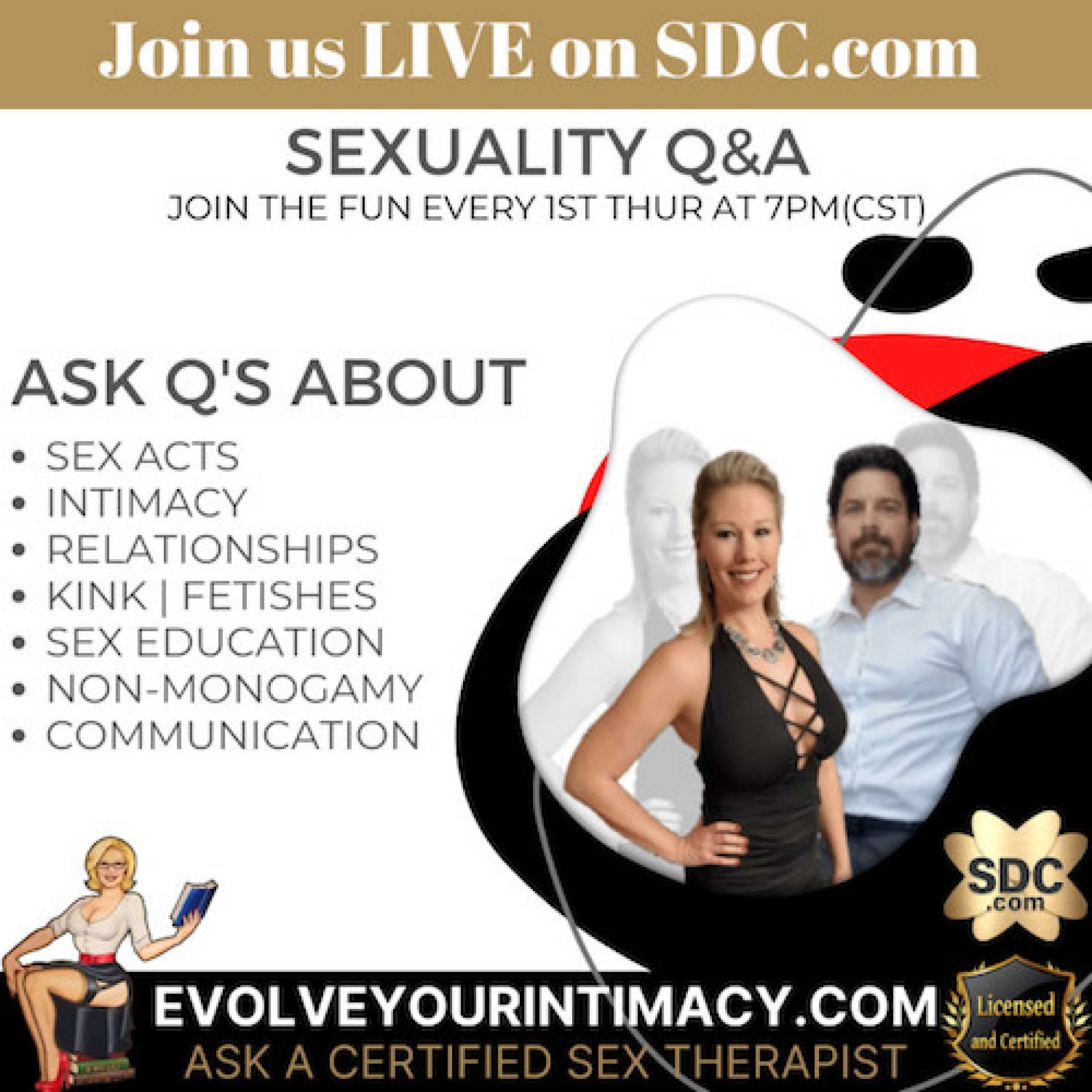 Swingers Sexuality Q&A with Stephanie & Fox from Evolve Your Intimacy
Thursday, August 4, 2022
Join the fun Every First Thursday of the month at 7pm (CST) on SDC Live Cam.
Come hang out with Certified Sex Therapist Stephanie Sigler NCC, CST, LPC, PhD ABD, and Fox SEC, SAPR, CIS, EMT-P/T, a board-certified relationship intimacy, and sex education coach.
Ask any question you want about: - Sex Acts - Intimacy - Polyamory - Relationships - Sex Education - Kink | Fetishes - Non-Monogamy - Communication - and More...
Ask your questions anonymously by messaging our profile EVOLVEYOURINTIMACY, and we'll answer you during our Live Stream (or) you can ask in the chat thread if you're more open.
(Don't worry — we will not name names; your privacy and trust is of the utmost importance to us.)
http://EvolveYourIntimacy.com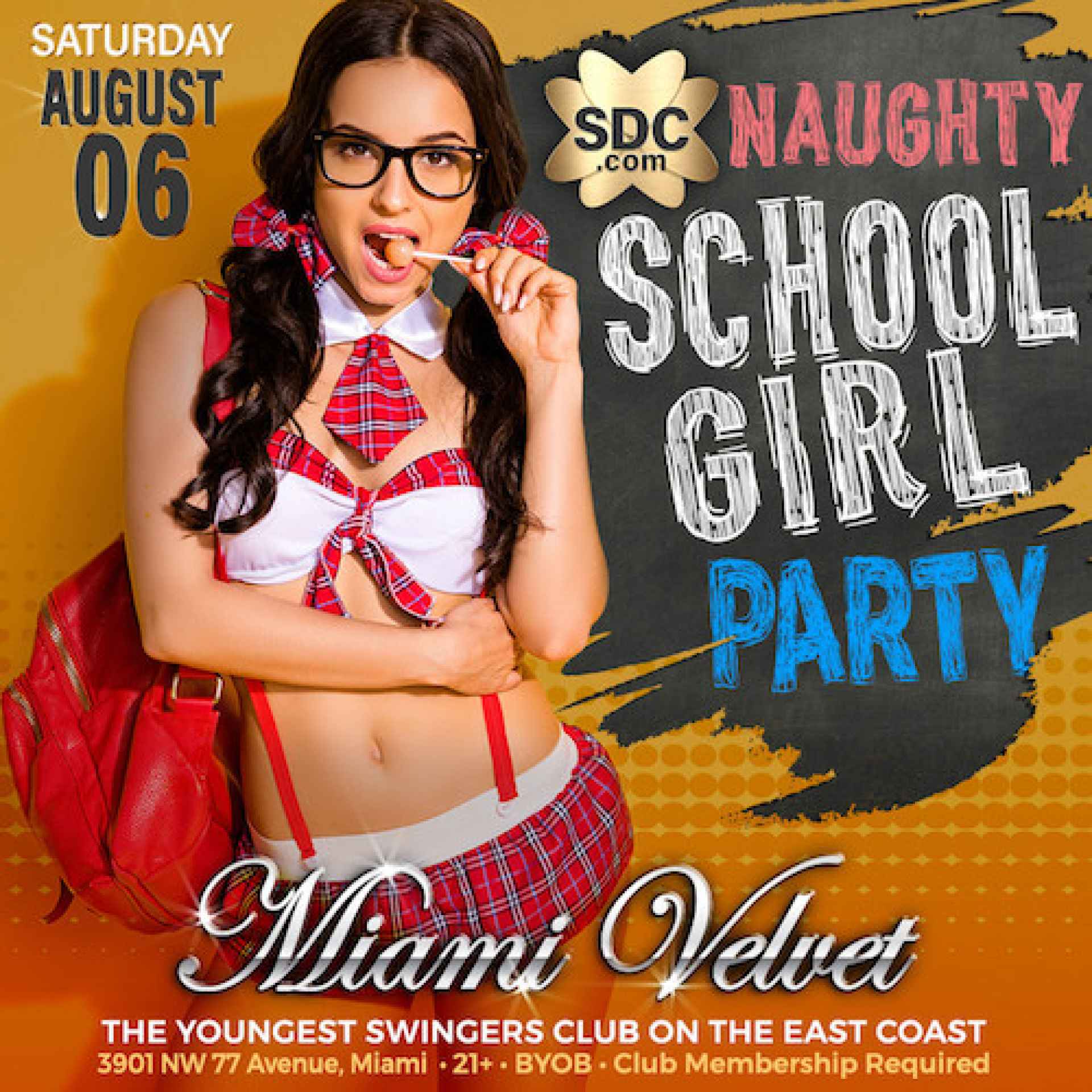 SDC Naughty School Girl Party @ Miami Velvet
Miami, FL
Saturday, AUGUST 6, 2022 Doors Open at 10:00pm
Join SDC & Miami Velvet as we celebrate a night just for COUPLES AND SINGLE LADIES!
We are offering a FREE ONE DAY Membership for Couples On The SDC Guest List All Night Tonight
SDC.com Couples with screen names on the guest list are just $85 at the door!
Strict Dress Code Enforced BYOB Private Club Single Gents Welcome Except Saturdays
Join the Miami Velvet SDC Community for more information about upcoming Miami Velvet events and specials!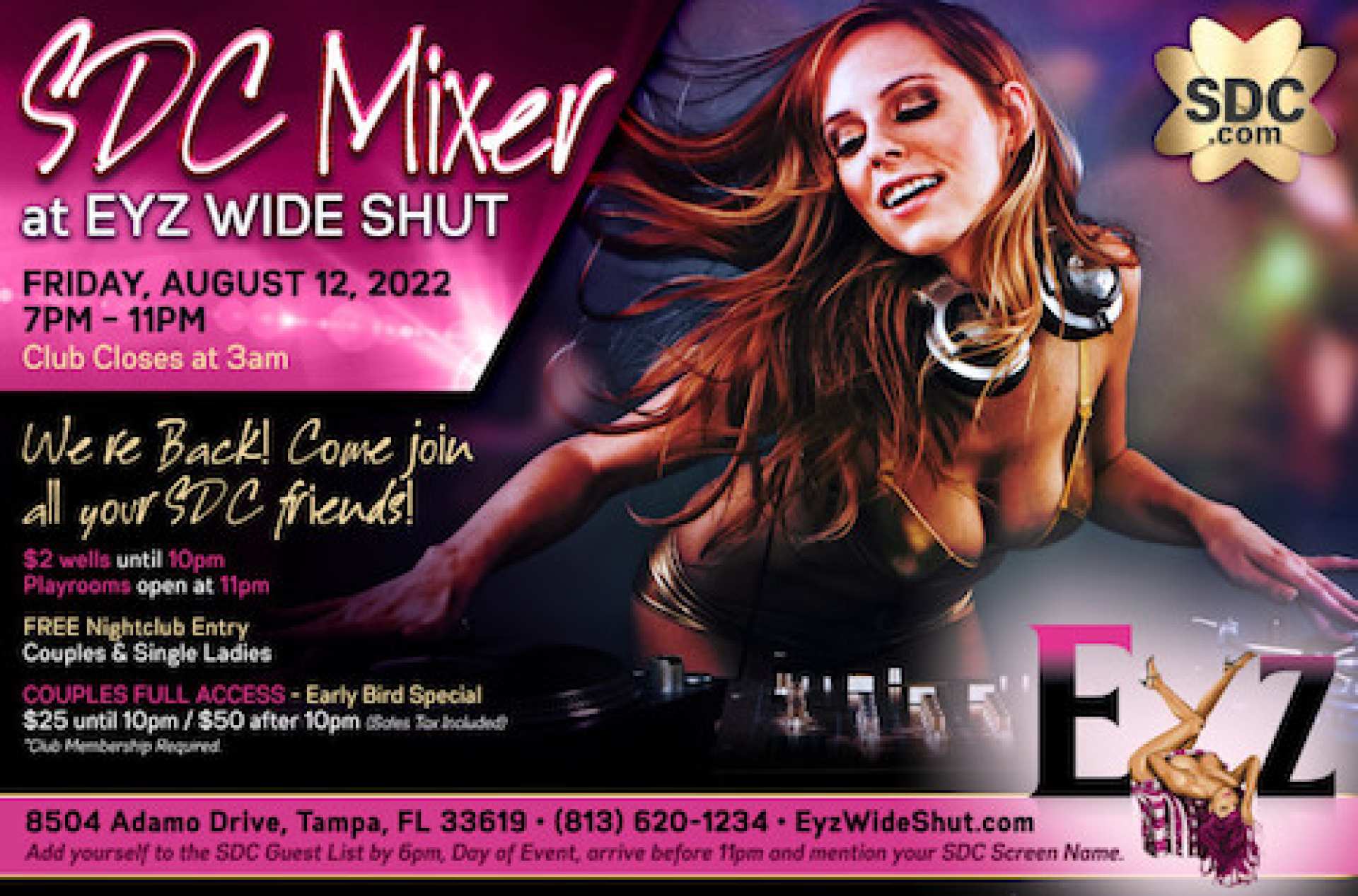 SDC Mixer @ Eyz Wide Shut
Tampa, FL
Friday, August 12, 2022 7pm-5am
$2 Wells until 10pm
Nightclub - 7pm - 3am Playrooms - 11pm - 5am
FREE bar-side for couples and single ladies ALL NIGHT LONG.
Full Access INCLUDES FREE USE OF 12 PRIVATE, 2 GROUP ROOM, 1 LARGE DUNGEON AND 1 SMALL DUNGEON.
Full Access INCLUDES FREE USE OF 12 PRIVATE AND 1 GROUP ROOM.
*Panties and underwear must be worn in the nightclub, NO NUDITY IN THE NIGHTCLUB.
DRESS CODE ON FRIDAYS AND SATURDAYS: NO SHORTS, HATS, OR FLIP-FLOPS/SANDALS.
Florida's #1 and Largest Swingers Club, Couples Playground, Fetish and Adult Amusement Park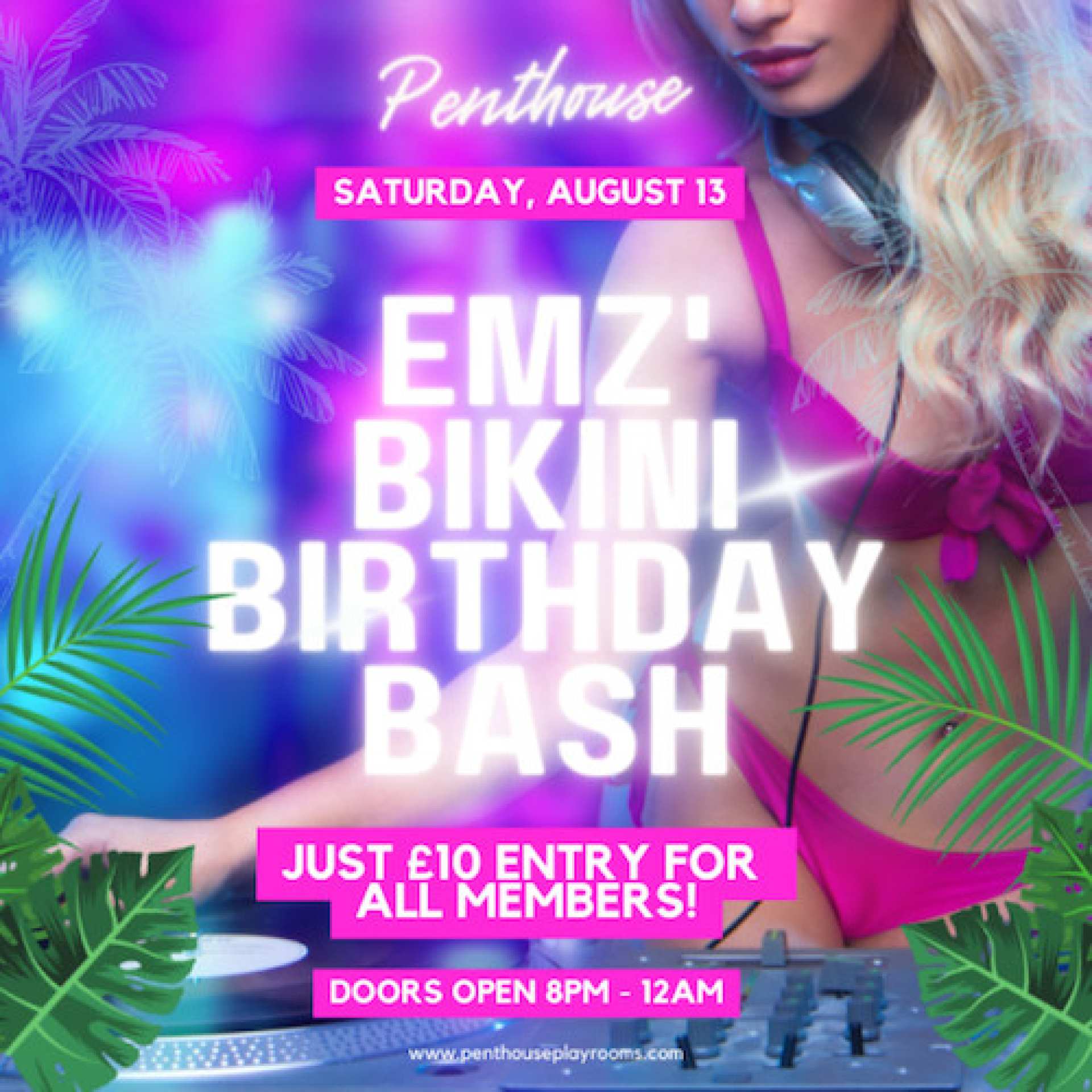 Boss Babe Emz' Bikini Birthday Bash | Singles & Couples
Dunstable, UK
Saturday, 13th August, 2022
You'd be rude to miss the boss babe's birthday! Dance, play and celebrate all night in honour of Emz, the sexiest club owner in the world! 
As a special thank you to all our Penthouse members for supporting us in the first year, tickets are just £10 to attend, for everyone! £10 TICKETS ARE LIMITED, SO MAKE SURE YOU GET THEM BEFORE THEY RUN OUT, THIS WILL BE A BUSY PARTY! 
Dress code:  In true Emz style, strip down to your sexiest underwear and join her on the pole for a bit of bump and grind!
This is a night not to be missed! Well... it'd be rude not to come. 
Let the spirit move you as we combine our sexy nightclub venue with the very best in erotic playrooms. More private rooms than any other club and loads of exciting spaces for all of you voyeurs and exhibitions. The ideal place to meet other open-minded hedonistic couples and singles. Party until the early hours and make your fantasies come true!
If you're a newbie couple this is also a great night for you to try out the club scene in a zero-pressure environment.
COUPLES, SINGLE FEMALES & LIMITED SPACE FOR SELECT SINGLE GUYS  
ALWAYS LGBTQ+ Friendly
*Non-members are welcome, please purchase non-member tickets.*
*Ticket prices increase by £10 at the door, and again after midnight!*
Penthouse is pure luxury! Imagine your favourite premium nightclub combined with a whole labyrinth of erotic playrooms. Hit the dance floor to our DJ's mix of the sexiest club bangers. Grind on our pole, or sip on a cocktail and meet other like-minded hedonistic couples and singles. Relax, chat, laugh and make new friends. Then if the mood takes you it's just a few steps to a whole world of hedonism.
Take a sultry wander through our dark maze of playrooms, lounges and vintage velvet porn cinema. Perfect for those new or shy, with multiple private rooms and secret viewing points. Feeling brave? Explore your kinky side and visit the open, exhibitionist orgy room, or bespoke BDSM dungeons with, St. Andrews Cross, swings, restraint bed and more…just don't get caught by our dungeon master 
8pm - 4am Penthouse Members-Only Dirty Hour (2 for 1 Cocktails) 8pm - 9pm Doors close at 1am Bar closes at 3am
STRICTLY 21+ ONLY DO NOT BRING YOUR OWN DRINKS ZERO DRUG TOLERANCE
*You will be asked to show your photo ID and you may be subjected to a bag search*
www.penthouseplayrooms.com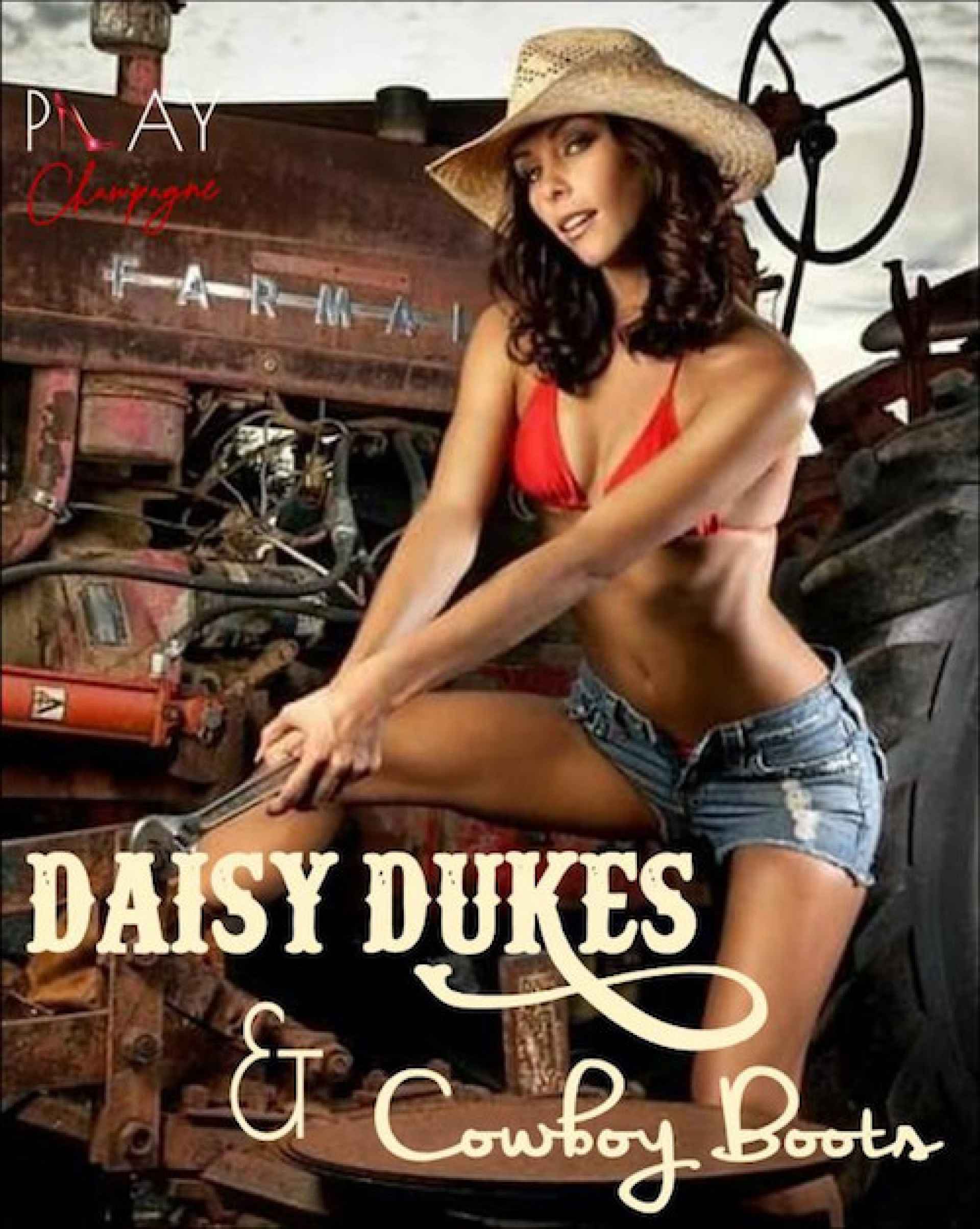 Daisy Dukes & Cowboy Boots @ THE CHAMPAGNE CLUB
Columbus, OH
Saturday, August 20, 2022 8pm - 3am
Reserve Now
The SEXY goes on for days at this event!
The Champagne Booty Shakers will be showing off how to Git Up and the SEXY doesn't stop there! Everywhere you look will be legs, booty shorts and tied tops!
We will be spinning the latest music out there to keep the dance floor hopping all night long! Don't plan on sitting down for this one!
We heard through the grapevine that several sexy ladies will be in the Two Reasons Body Shot Bar beginning at Midnight where four ladies can all go at once!
Don't they say variety is the spice of life?
Yee Haw this will be a BUSY night...let's ride!
www.playchampagne.com/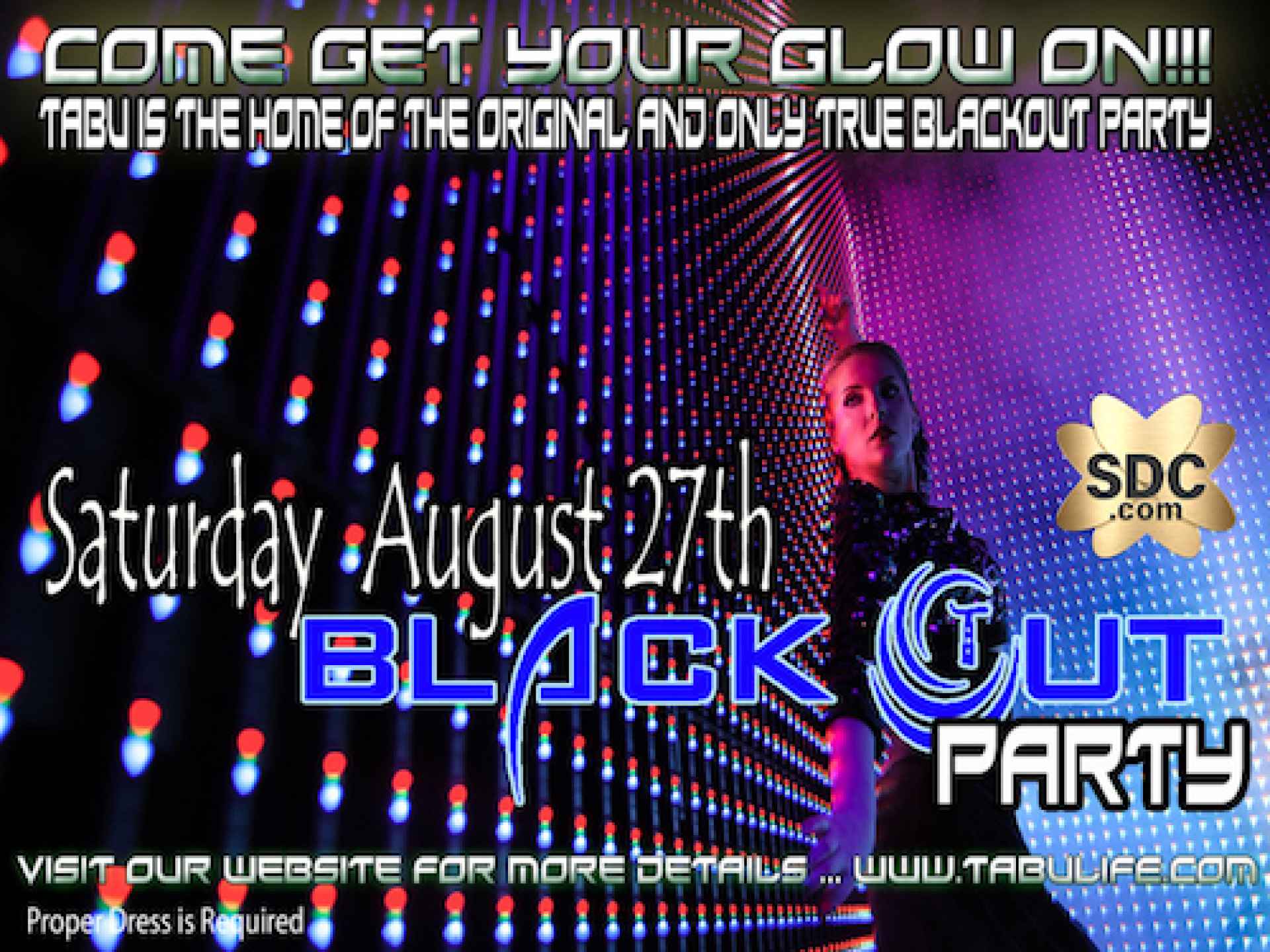 Official SDC Blackout Saturday at TABU
Catonsville, MD
Saturday, August 27, 2022 Open 9pm - 3am (all alcohol must be out by 2am)
Home of the one and ONLY Original Blackout Party!
Official SDC Event...want a discount at the door? RSVP Here and let them know at the door when you arrive.
We provide all the Glow Sticks and Necklaces, you provide the FUN. We turn the lights out at Midnight and relax normal upstairs play restrictions for some really HOT Times.
Blackout party package fees are in place at the door.
*Excludes required Membership and renewal fees.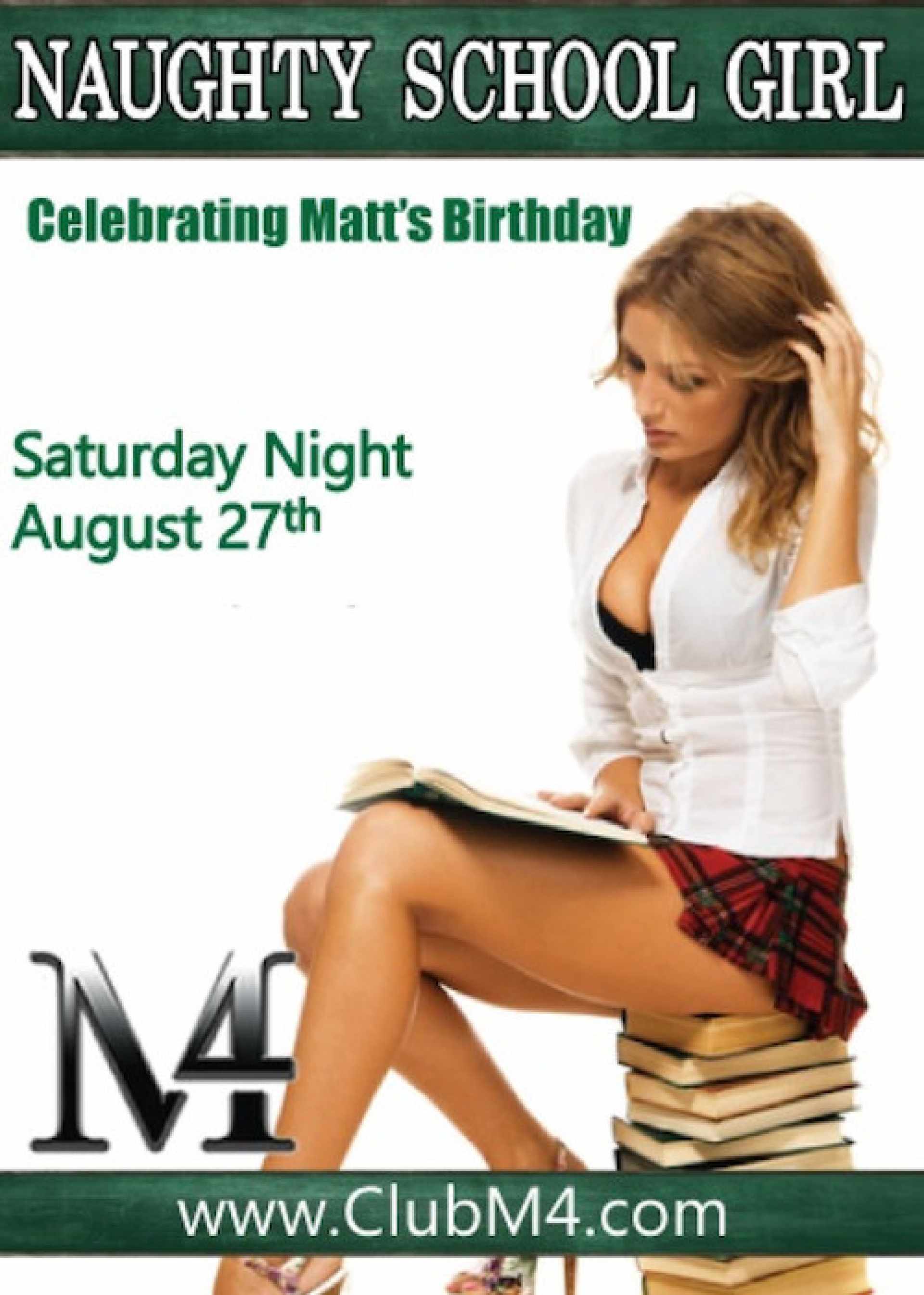 Club M4 Naughty School Girl & MATT'S BIRTHDAY BASH
Mississauga, Ontario
Saturday,  August 27th, 2022
The Naughty School Girl theme is finally here. This is one of our most popular themes so it's sure to be a busy night. It's also an extra special event as we will be celebrating Matt's Birthday. Cum out and enjoy a fun evening with lots of sexy school girls. You can also bring your teacher along, but leave the school books at home as it's time to party.
COUPLES $60.00 Free for Single Females
Club M4 1989A Dundas Street East, Mississauga, Ontario647 647-430-7975