Smart Erotica: The 7 Conversations of LIC #5 & #6: Boundaries & Agreements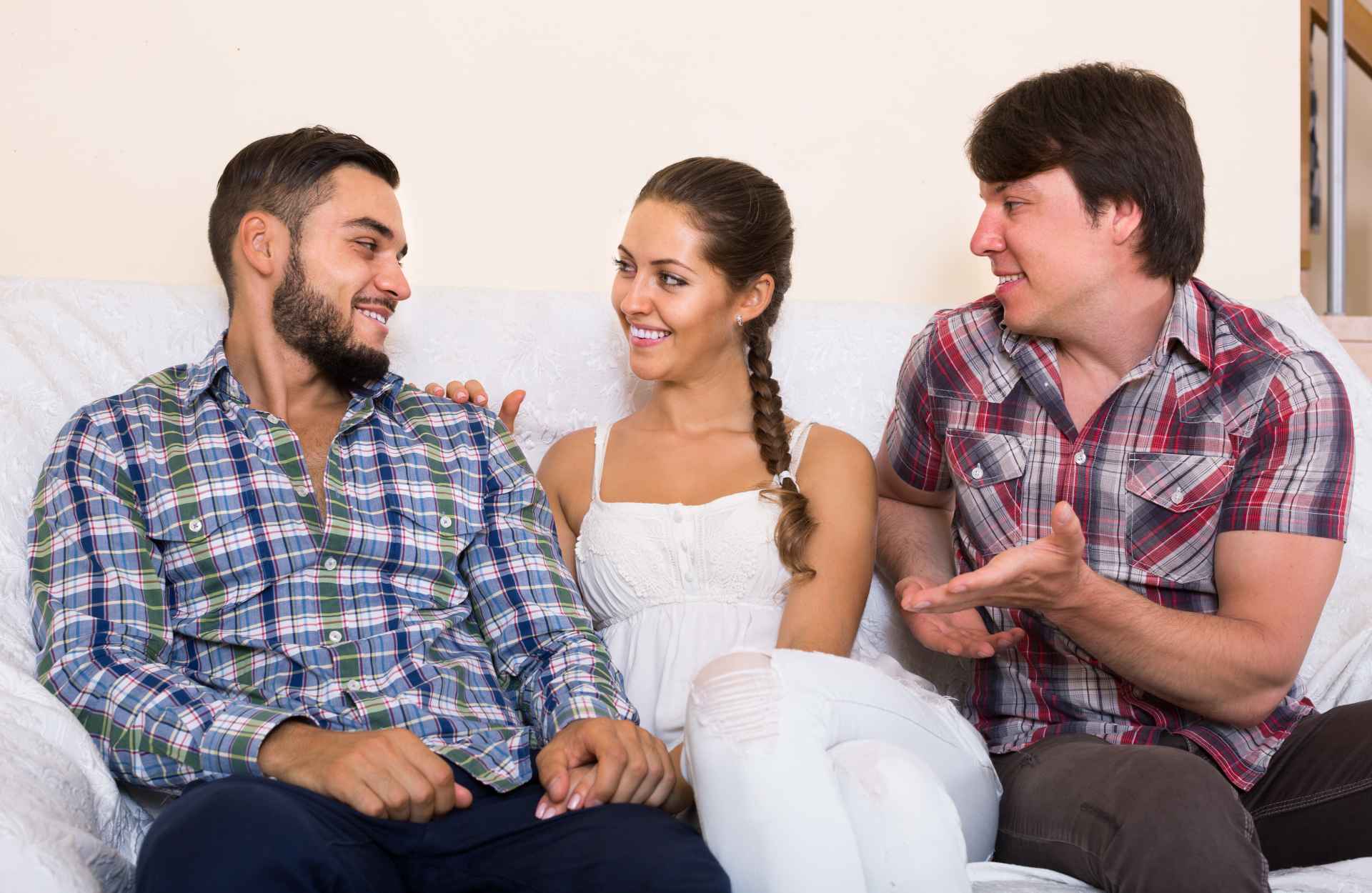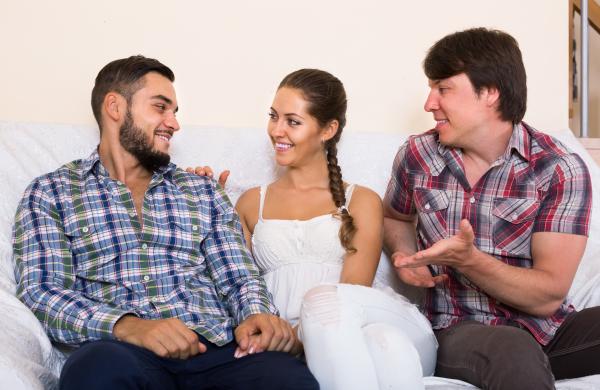 The moment two become one and form a relationship as a couple, they begin an intricate dance that requires defining Boundaries and Agreements. What is OK, and not OK?
In our article Smart Erotica: The Modern Couple's Playbook we outlined seven conversations that our Lifestyle Inventory Check-up (LIC)© coaches couples to have to ensure a fun and productive erotic lifestyle experience.
The LIC guides you through a series of essential discussions that include the following:
Boundaries (you're here)
Agreements (you're here)
Regardless of where you are on the erotic lifestyle continuum — from newbie to veteran, hot monogamy to CNM or even polyamory — the LIC and its "7 conversations" are essential tools that keep your relationship safe and lay the foundation for romantic pluralism that is quickly going mainstream in our culture with just over 20% or 1 in 5 people participating in a "consensual non-monogamous relationship" (Kinsey Institute and Journal of Sex and Marital Therapy, 2016).
"Daring to set boundaries is about having the courage to love ourselves,
even when we risk disappointing others"
– Brene Brown
The moment two become one and form a relationship as a couple, they begin an intricate dance that requires defining Boundaries and Agreements. What is in and what is out? What is OK, and not OK? What is shared, private, sacred, or eroticized? For most, this is tacit and intuitive, a circuitous trial and error where we delineate zones of access or restriction in the most intimate recesses of our lives. For couples who practice Smart Erotica, it's an intentional act of design where together you create the conversations and conditions you want to live within your most intimate relationship.
The questions we ask are more important than the circumstances we are navigating. This is particularly true for those couples who venture out into the erotic lifestyle. Smart Erotica is based upon becoming an emotionally intelligent couple. That means you ask questions that put you into substantive discussions that allow your dialogue to be sophisticated and intelligent versus, shallow and off-topic, going in circles to nowhere. Smart Erotica is elevating the dialogue commensurate with the territory you enter when you open the boundaries of your sex to include others within your relationship.
The alternative approach is to leave it to intuitive fate, trial and error, or your instincts, and see how it works out… not recommended! Here are some questions we will be addressing as we take on Dialogue #5 and #6 in the Lifestyle Inventory Check-up (LIC), dealing with Boundaries and Agreements:
Is emotional monogamy the same as sexual monogamy, and what are the differences?
Is emotional commitment always accompanied by sexual exclusivity, and what are the exceptions going to be in our relationship?
Can we love and lust more than one person at the same time? Or, is lust and love separate and how do we distinguish between the two?
Is sex ever "just sex," and how do you manage the feelings that erupt when sex is involved?
Can love be pluralistic and include multiple partners? If so, how do we manage it?
Are jealousy and possessiveness intrinsic to love or a sign of insecurity and control?
Can commitment and freedom coexist with distrust being transcended?
The Ethics of Sex, Erotica, and Intimacy
Ethical non-monogamy — where partners explicitly negotiate the sexual and emotional boundaries of their relationship — is successful only when based on the principles of trust, mutual respect, and full transparency and candor. The erotic lifestyle IS a calculated risk. Let's not be naïve about it. Opening the boundaries of conventional monogamy into which we were all culturally conditioned, IS tantalizing and frightening if you're honest about it. To control the "nuclear reactor" of the erotic lifestyle ("Smart Erotica: The Modern Couple's Playbook") requires respect and a sense of awe as you approach Conversations #5 and #6 of the Lifestyle Inventory Check-up® (LIC): delineating your Boundaries and Agreements.
Consensual non-monogamy requires a careful negotiation of shared power. There is reciprocal Openness to Influence that allows a couple to share power, and a Yield to Win attitude, rather than a "quid-pro-quo" or "my-way-or-the-highway" approach, which are transactional methods that are not sustainable strategies. Both partners need to feel empowered to influence and make choices from a position of parity, or you have a slightly progressive form of patriarchy with the power differential masquerading in the wings but still present.
A Lexicon for Smart Erotica
The subtext of all human relationships is human influence, that is, Boundaries, Agreements, and Mandates (rules) are all negotiated codes for how to conduct ourselves with people who are involved with each other. We've talked about the importance of elevating the dialogue, especially for lifestyle couples, to ensure its "smart," namely, you are in the "right" conversation about the "right" issues — the stuff emotionally intelligent couples do a lot. In Conversation #5 and #6 dealing with Boundaries and Agreement, it's important to first define what they are, and the subtle but relevant differences between them.
Boundaries – A boundary is what I give you permission to access in my physical, emotional, and psychological personal space. The consent I allow or disallow to access ME intimately. What I alone own, and others may have access to with my permission. Sovereignty over myself where access to my body and soul is a gift, revocable any time it is not respected. You always have a right to regulate access to what you own and is yours. The purpose of a boundary is to keep certain things IN, and certain things OUT, as determined by the person setting it.
Examples:
"

I will not be sexual with someone of the same sex"

"I am only available for sexual intimacy when I have spent time getting to know people and never after the first time I meet them"

"I will not have unprotected sex with anyone whose sexual behavior does not fall within my level of acceptable sexual health risk"
Agreements – An agreement is an articulation of a couple's boundaries designed to protect the sovereignty of each individual in the relationship and the sanctity of the partnership as it relates to everyone else around them. It is the consent WE choose and mutually agree to hold one another accountable to around mutually chosen boundaries, expectations and, when decided upon together, "rules" for how we will interact with other people. As a couple, you always have a right to negotiate and re-negotiate an agreement, or it's a mandate (rule) and not an agreement.
Examples:
"We will immediately discuss any erotic lifestyle situation that makes one of us uncomfortable and not do anything until we talk about it"

"We will only have sex with other couples, not individuals, who share similar values and are in a stable place with each other"

"We will only practice safe sex using barriers anytime we choose to be sexually intimate with other people"
Mandates – A mandate or rule is an edict imposed without consent or input that is not up for negotiation. It is the use of pressure or coercion (the implicit message is if you don't comply, I will withdraw my love, approval, or even depart the relationship) to demand compliance with a prescriptive view of how things will be. They are rigid and not amenable to change and set up as absolutes. Sometimes it's OK for an agreement to become a mandate but, in general, we don't recommend them, as they set up an unwinnable power struggle because it always involves a restriction imposed on someone without their input or negotiation toward compromise.
Example:
"You will not have prolonged meals with people I do not approve of you being with if I'm not there with you"

"We will always use safe sex barriers when one of us has sex with another sexual partner"

"If one of us does not like someone in a couple the other wants to play with, we will not be sexually intimate with them"
Meet Eric and Jenna, she a midwestern school teacher and he a municipal judge in a small town. Married with three kids for over 15 years, they look forward to their "lifestyle" vacations where they have "saved their marriage from divorce" because of the newfound freedom and exhilaration that the erotic lifestyle affords them. However, the path has not been easy for either of them due to their confusing mandates for agreements and, missing completely, the boundary conversation. Jenna is the more sexually adventurous one, inclined to challenge and push the convention and wanting to explore a "full swap" situation with other men and women. Eric, being inclined to fall back to his traditional hierarchical cultural conditioning, thinks "setting boundaries" for them as a couple is his "right" to protect them as a couple from unnecessary threats and risks. He only wants to do "soft swap" activities without any touching of his wife by anyone. What he fails to understand is that assuming such a power differential places his relationship at more risk than the proposed lifestyle situation from which he claims he's trying to protect his marriage. Jenna feels patronized and controlled — the antithesis of what drew her interest to the erotic lifestyle to begin with. We suggest to Eric that what might work better is to identify his personal boundaries around emotional safety and the issues beneath it (e.g., jealousy, insecurity, possessiveness, control, power) and negotiate shared boundaries with Jenna, absent the mandates he confuses for "their" boundaries by inviting her experience, needs, interests, and fantasies into the conversation, and then, translate those into agreements into which they both consent and have input as a couple.
What is Your Monogamy Agreement?
The measure of monogamy is no longer sexual exclusivity alone, but rather a potentially vast array of human behavior — from "spicy monogamy" (e.g., watching porn together, going to a strip club) with only one partner but inclusive of shared erotic activities with one another, to soft swinging, full swap, kink, and even polyamory — all with varied levels of emotional and physical intimacy being negotiated.
Smart Erotica means being in the "right" conversations about the "right" issues. Here is some of the terrain you will be exploring as we coach you in the questions and discussions to have together:
Questions to Ask Yourself, First
What is important to me on each of the following?

Stipulations about

privacy

(what is and isn't private for me/us sexually?)

Access

(who has agency and under what conditions to what aspects of our sexual life together?)

Honesty and Transparency

(tell all, don't ask-don't tell, tell only enough to know but leave out or include the details?)

Where

,

how

often and

under what conditions

involvement with others can take place?

Logistics: Separate and alone, together but separate, together only, same room/different room, same house/location, separate space and expectations about how things happen or don't happen

Type and Frequency: Do we do erotic lifestyle private parties, lifestyle clubs, vacations and trips, small groups with people we know, professional adult entertainers, couples only, men/women only, kink, fantasy, toys, etc. BE SPECIFIC.

With

who

and

what's OK

or

not OK

?

Who potential partners can be, who is excluded and why, and which sex acts can or cannot occur

Desired Boundaries & Agreements

:

What is shared and what is kept separate and sacred only between us: sex only, sex with emotional connection, one-time sex and no future contact, sex, connection and ongoing relationship, as a couple only or can individuals within the couple befriend and interact with individuals in another relationship?

Emotional Monogamy or Plurality

:

What degrees of emotional involvement am I comfortable with? Do we practice "emotional monogamy" or "plurality" (multiple emotional connections) and, if so, what exactly does that mean for us?

Rules and Red Lines

:

What, if any, rules about protection do we choose to follow?
Questions to Ask and Answer to Each Other
First, share with each other your answers to the questions above. Listen and take notes only.
Then, together, answer the following questions, each taking a turn to speak and listen:
If sex is something you share consensually with others as a part of your Consensual Monogamy Agreement (CNM), is there anything that is exceptional and/or exclusive to the two of you that will not include others?

What emotional sensitivities does each of you have where you can be potentially "triggered" and feel vulnerable in a lifestyle situation?

What does "emotional safety" mean? And describe what it looks like to each of you.

Discuss each of your personal

boundaries

and why they are important to you.

Discuss what

agreements

you will both choose to live by in the erotic lifestyle.

Define and align around any

mandates/rules

you both agree to live by and why you are choosing to do so.

Speak openly about your desires, fantasies, needs, wants, and expectations of each other for being in erotic lifestyle situations.
About the Program
The Smart Erotica Program© is a practical, common sense approach that systematically coaches participants through the "7 Conversations" of the Lifestyle Inventory Check-Up® (LIC), in the safety of a structured, confidential, professional methodology based on decades of relationship science and work with couples globally.
The program delivers an emotional and mental framework for being in the "right" conversations about the "right" issues in the "right" way to successfully navigate the delicate balance between love, sex, eroticism and sensual expression grounded in a relationship design of your choosing.
Live passionately,
Dr. Jay and Liseth
Soul-Mates for Life