Smart Erotica: The 7 Conversations of LIC #1: Alignment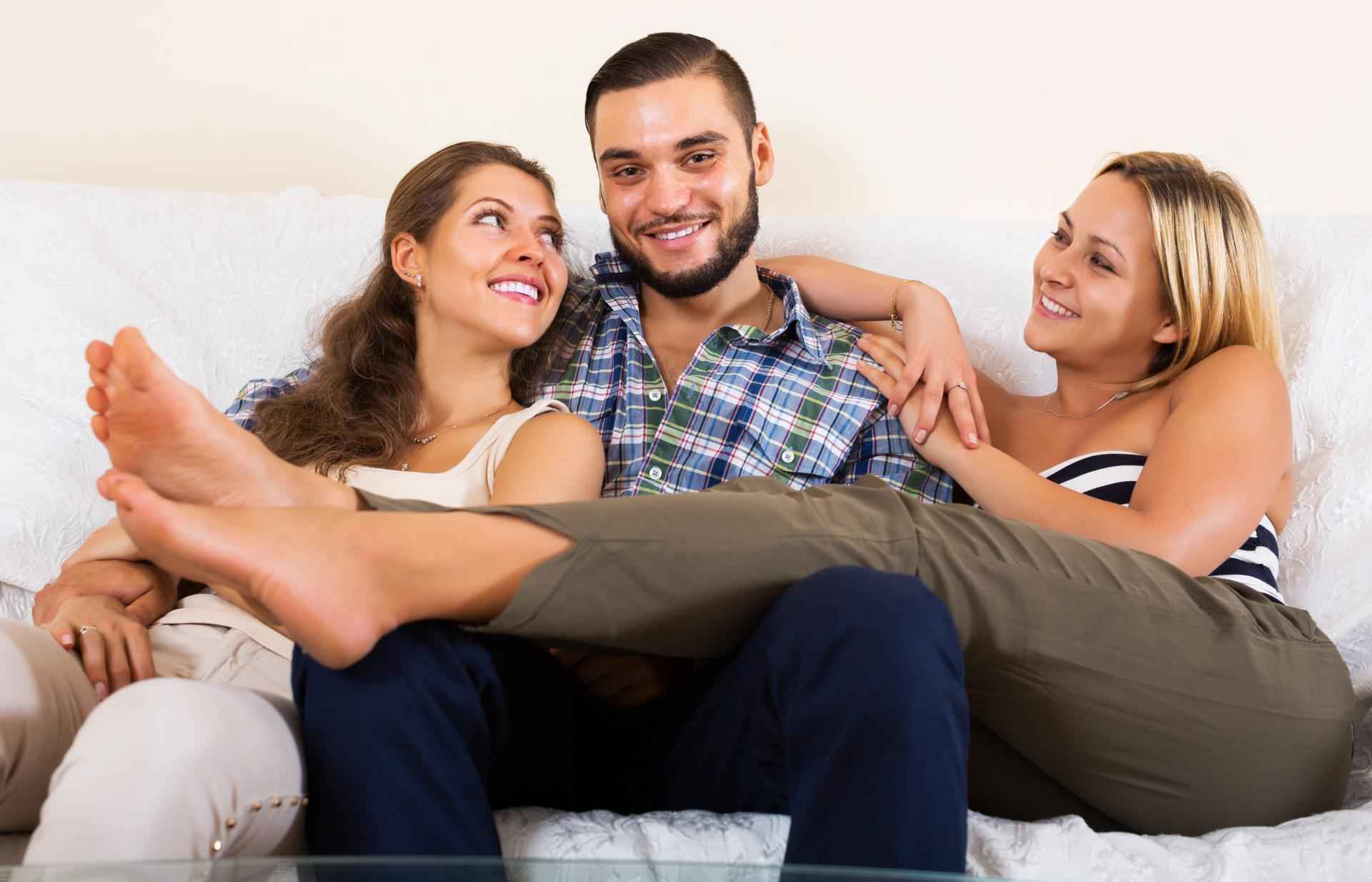 Regardless of where you are on the erotic lifestyle continuum — from newbie to veteran, hot monogamy to CNM, or even polyamory — the LIC and its "7 conversations" are essential tools that keep your relationship safe.
In our article Smart Erotica: The Modern Couple's Playbook we outlined seven conversations that our Lifestyle Inventory Check-up (LIC)© coaches couples to have to ensure a fun and productive erotic lifestyle experience.
The LIC guides you through a series of essential discussions that include the following:
Alignment (you're here)
Regardless of where you are on the erotic lifestyle continuum — from newbie to veteran, hot monogamy to CNM or even polyamory — the LIC and its "7 conversations" are essential tools that keep your relationship safe and lay the foundation for romantic pluralism that is quickly going mainstream in our culture with just over 20% or 1 in 5 people participating in a "consensual non-monogamous relationship" (Kinsey Institute and Journal of Sex and Marital Therapy, 2016).
What Is Erotic Alignment?
The root word for "alignment" is to bring into cooperation or agreement in forming an alliance. The starting point of opening the proverbial flood gates of erotica into any relationship begins with aligning around the motives and intentions of each person and answering the "Why and What Purpose" it will serve in your relationship questions.
Ethical non-monogamy rests upon principles of trust, mutual respect, and full transparency. If any of these are lacking in your conversation about it, you could be headed for serious trouble. Remember, infidelity has little to do with sex and everything to do with betrayal of trust via deception and secrecy.
The Treacherousness of Romantic Pluralism
The erotic lifestyle is a calculated risk. Let's not be naïve about it. Opening the boundaries of conventional monogamy, we all were culturally conditioned into is tantalizing and frightening if you're honest about it. The dynamic tension between the two is what makes it so exciting! And, it must be managed or it will kick your ass. Our mission in the Smart Erotica© is to minimize that to ensure you can leverage the benefits and enjoy new levels of passion, not have a new set of problems!
Sex is vulnerable territory. The potpourri of issues it triggers in the most resilient psyches we know is ubiquitous due to the issues in play anytime we talk about it. They are legend and lie in the psychological wings, dormant yet quite alive, waiting to be triggered not far beneath the titillating veneer we sometimes wrap around it. Identity, autonomy, power, control, desire, need, fantasy, alongside all of their emotional kin are present and accounted for when we enter into the fertile void of opening our sex beyond conventional boundaries and protocols.
Although the "map is never the territory" it's helpful to have one or any road to get you there. In Dialogue No.1 on Alignment, you will begin the important work of "mapping the territory" of your "erotic identity" so you know where you and your partner are and where you're going. Our individual sensitivities about sex are idiosyncratic. Some don't care about emotional involvement with others, so long as they don't touch; others don't view sex as a big deal and give each other freedom to play so long as emotions aren't involved — so-called "emotional monogamy." Simple, right? Not! The truth is sexuality and feelings are impossible to untangle, so it is best practice to address them head-on BEFORE you are in an erotic encounter with your partner.
Erotic Autonomy vs. Erotic Solidarity
It's important to know what conversation you are in if you are going to participate in the erotic lifestyle. Whether you know it or not, entering the erotic lifestyle changes the calculus of what erotica means and how it will be experienced in your relationship. The polarity you are managing literally involves the issue of erotic sovereignty where I am autonomous in my own private pleasure garden or collaborative eroticism where we forge an alliance to achieve a type of sexual solidarity (alignment).
Do we have "rights" to our partner's erotic selves and erogenous zones, and do we get to influence the trajectory of their interests, desires and fantasies; or do we honor the mystery in our midst and dance with the energies in play recognizing we do not own each other's sexuality, but rather only get to partake of their elusive wonder? To say this requires great communication skills is an understatement!
As brilliant therapist and cultural philosopher Esther Perel wisely observes, "Every couple has to negotiate each other's erotic independence as a part of the larger conversation about our individuality and our connection. In our effort to protect ourselves from intimate betrayal … we run the risk of unknowingly eradicating the very space between us that keeps desire alive. Fire needs air" (The State of Affairs – Rethinking Infidelity).
Dialogue No.1: Alignment
Let's be clear about it: Participating in the erotic lifestyle will likely include some degree of consensual non-monogamy whether you elect "soft or full swap" distinctions or get an emotional charge from a porn video or lap dance with your partner watching. Hence, it is imperative to explicitly negotiate the sexual and emotional boundaries of your relationship. Leaving this to fate or serendipity is tantamount to setting you both up for problems and if there are already issues in your relationship, they will get worse because of toxic stacking. We know. We specialize in picking up the pieces when this happens which is more often than people think.
The dynamic tension in play is crucial to understand so you are in the "right" conversation about the "right" issues: Security vs. Adventure, Togetherness vs. Autonomy, Stability vs. Novelty and all the nuances between are now center-stage. Although "sex" is usually involved the conversation is much larger and encompassing inclusive of your emotional template for love, intimacy, erotica, belonging, security, passion, etc. The Alignment dialogue is existential at its core demanding an answer to what French philosopher Pascal referred to as "the improbable union of belonging and novelty" or, how do we preserve and protect our primary relationship and all we value about it while also allowing variety, autonomy and full self-expression within our partnership.
Your task in Dialogue No.1 on Alignment is to form a new configuration of commitment inclusive of multiple interests around the "Why and What Purpose" the erotic lifestyle will serve for You-Me-Us or the "3 Purposes of Alignment." You see, due to the vulnerability all humans have when you change a structure with embedded rules and expectations it's important to make the change emotionally safe. Being transparent about your motives, interests, preferences and intentions takes away any predetermined narratives you might bring to the conversation and allows you to work with "what is" in the present keeping those vulnerable emotions in check.
The 3 Purposes of the Alignment Conversation: You-Me-Us
The Alignment dialogue is the beginning point for several conversations you will have together that will get you to "align" around the "Why" and "What Purpose" the erotic lifestyle will serve for you and your partner. It's gut-check time, so go deep and embrace courage to be fiercely honest with yourself first, and then your partner.
Questions to Ask Yourself First
If I am in a relationship now, does my desire for the erotic lifestyle come from dissatisfaction or unhappiness with any aspect of my current relationship? If I were in an ideal relationship that met my needs would I still want to explore the lifestyle? Why?
What do I want from my romantic/erotic experiences in life? Am I open to multiple sexual relationships (with/without my partner), emotionally romantic relationships (with/without my partner) or both? Where am I on the erotic continuum (e.g. soft/full swap, threeways, foursomes, orgies, FMF, MFM, kink, BDSM) and why am I interested?
What are my sexual/erotic needs in relationships? What are my motivations, intentions, and expectations in wanting to pursue the erotic lifestyle and what purpose does it serve for my relationship?
What does my ideal erotic lifestyle encounter look like? Why does this excite/interest me?
Questions to Ask and Answer to Each Other
Remember, there are always 3 people in every relationship – You – Me – Us. Hence, these are three (3) different conversations that taking the time to have sets the stage for all other conversations we will coach you through using the Lifestyle Inventory Check-up (LIC)©.
Here is your template to guide your dialogue:
You (Partner No.1) - Describe in detail why the erotic lifestyle interests you and what purpose you want it to serve for your relationship.

Why: "I need more variety and like positive attention from different people with you present which turns me on."
Purpose: "I think it will add texture and new experiences to the mundane day-to-day; I want to meet others with similar values and beliefs to ours."
Me (Partner No.2) - Describe in detail why the erotic lifestyle interests you and what purpose you want it to serve for your relationship.

Why: "I want connection and closeness (emotionally/physically) with diverse interesting people experiencing it together like an extension of our love."
Purpose: "I know I have more needs than any one person can fulfill; rather than expecting that of you I want to include others in meeting some of them with you."
Us (The Relationship) - Describe in detail the vision you have as a couple for why and what purpose the erotic lifestyle will serve in your relationship.
"For our relationship, we want erotic play/lifestyle activities to be a way we add spice, variety, and adventure when we choose to, together, to add to an already great love life with total transparency and mutual involvement unless we agree otherwise"
---
If you're still with us – CONGRATS! You just took the first step toward Smart Erotica© where a foundation of trust, mutual respect and transparency in exploring the potential benefits of the erotic lifestyle can be accomplished. Being "aligned" with your partner on the "why" and "what for" of participating in the lifestyle is an investment in your relationship, setting the stage for exploration that adds spice not new problems to solve. Stay tuned as we explore the other crucial conversations of the Lifestyle Inventory Check-up (LIC)© that will walk you step-by-step through the most important dialogues every couple needs to have to ensure a safe, structured and wonderfully wild exotic experience in the world of new monogamy. Live passionately, Dr. Jay and Liseth www.Soulmatesforlife.us