Sexual Freedom Finally Comes Our Way: Normalizing Expression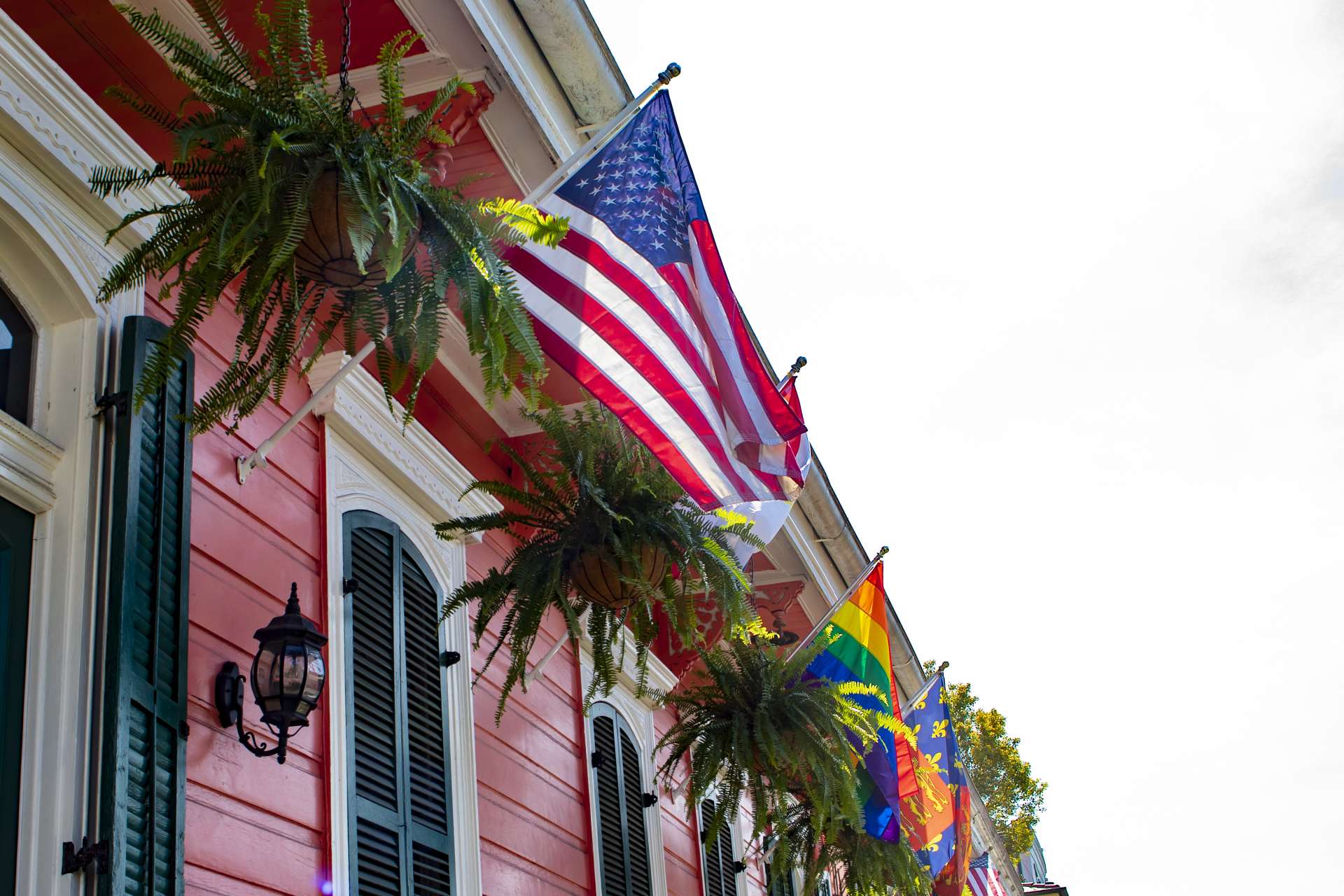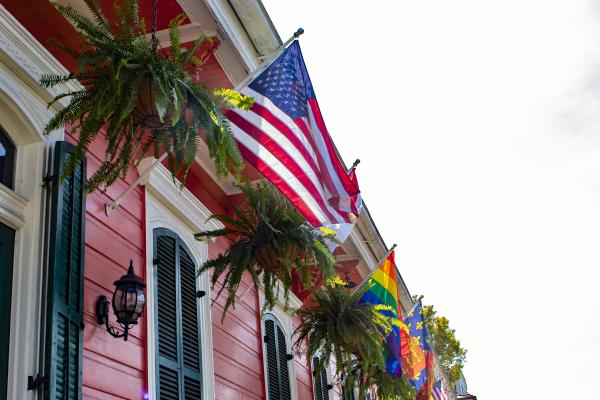 Bob Hannaford of Naughty Events, Naughty N'awlins, and the annual Sexual Freedom Parade, explains the history of sexuality and gender discrimination and how it's being overturned.
By Bob Hannaford for ASN Lifestyle Magazine
Many of our fans know about our annual Sexual Freedom Parade that takes place each year during Naughty N'awlins. The parade has had over 1,000 marchers and features signs that say everything from "My marriage works" to simply "I Support Sexual Freedom." It is the largest parade focused on sexual freedom outside of the large Gay Pride parades.
Recently, the Supreme Court had a landmark decision that will be a major step forward as we strive for sexual freedom in the US. I have personally seen many cases of people being fired by their employers because they were found out to be swingers. People have lost custody of their children, and Tess and I have been threatened that we would not be able to see our granddaughter because of "who we are."
Title VII: Prohibiting Discrimination in the Workplace
Title VII is the primary federal law when it comes to prohibiting discrimination in the workplace. On its face, Title VII prohibits discrimination at work based on national origin, race, color, religion, and sex. Sexual orientation is not listed as a "protected class" and therefore, offers no federal protection against firing, harassment, child custody hearings, etc.…
So far, twenty-one states (plus the District of Columbia, Guam, and Puerto Rico) include both gender identity and sexual orientation as protected classes in their employment discrimination statutes. Three states include only sexual orientation as a protected class in their employment discrimination statute.
On the private sector side, 89% of Fortune 500 businesses have non-discrimination policies on the basis of sexual orientation.
US's History with Sexuality Discrimination
Discrimination based on "sexual orientation" is real. Starting as far back as 1975, states have been passing laws and signing executive orders protecting state and private workers from discriminating based on sexual orientation, but we still have a long way to go. 
The Federal Government's equal opportunity employment policy was amended in 1998 by President Clinton to include sexual orientation as a protected class. But on the same day that this passed, Clinton said "The Executive Order states Administration policy but does not and cannot create any new enforcement rights (such as the ability to proceed before the Equal Employment Opportunity Commission). Those rights can be granted only by legislation passed by the Congress, such as the Employment Non-Discrimination Act."
While Executive Order 13087 did not create any new rights, it did set the stage for positive and constructive action by all units of the federal government to make certain that the workplace is one free from harassment and discrimination.
Two Steps Forward, Two Steps Back
On July 21, 2014, President Obama signed Executive Order 13672, adding "gender identity" to the categories protected against discrimination in hiring in the federal civilian workforce and both "sexual orientation" and "gender identity" to the categories protected against discrimination in hiring and employment on the part of federal government contractors and sub-contractors, however, this executive order was revoked by President Trump on March 27, 2017.
But then, by a vote of 6-3, the court said Title VII of the Civil Rights Act of 1964, which makes it illegal for employers to discriminate because of a person's sex, among other factors, also covers sexual orientation and transgender status. It upheld rulings from lower courts that said sexual orientation discrimination was a form of sex discrimination.
This Was a Huge Step Forward
The dissenting judges argued that this was a case for lawmakers to decide, not the court. Lawmakers have been trying to pass sexual orientation as a protected class for decades, only to have bill after bill get shot down time after time.
I agree that the proper place this should have been handled was in Congress, but because of the inaction, the Supreme Court finally had to weigh in, and it did in a BIG way.
I think this is a more important decision than the one that allowed gay couples to marry because while there certainly are a lot of gay couples that would like to get married, there are far more LGBTQIA+ people that need jobs.
I hope Congress will now add Sexual Orientation to Title VII, but at least I know that this will help everyday people fight back, with legal precedence that businesses and the government can no longer discriminate against people based on who they choose to love.
I've run into many in our "swinger" world that do not support LGBTQIA+ rights, even though a high majority of the people are openly bisexual and fit within the context of this ruling. It has been known for some time that many of the women that frequent lifestyle clubs are bisexual and more and more men are coming out as bisexual. 
This decision should be celebrated as a victory to the sex-positive, open, poly, swinger, and "lifestyle" communities. This is a victory for all of us.
It might seem like there are a lot of discrimination and freedom issues at the forefront right now and I hope we all can come together and embrace and support all of these movements because a free country needs to mean everyone, not just a few.
No matter what sexual orientation you identify as, no matter whether you are non-monogamous or not, none of us are free until we are all free. It's time we stop fearing for our jobs, our children, and how society looks at us. It's time for more of us to come out of the closet and normalize what others see as unacceptable.
I cannot wait to lead our sexual freedom parade again, through the streets of New Orleans, because this time, we will be taking a victory lap.
This article originally appeared in the July 2020 issue of ASN Lifestyle Magazine.