VelvetLips Guest Blogger: Kiss & Make Up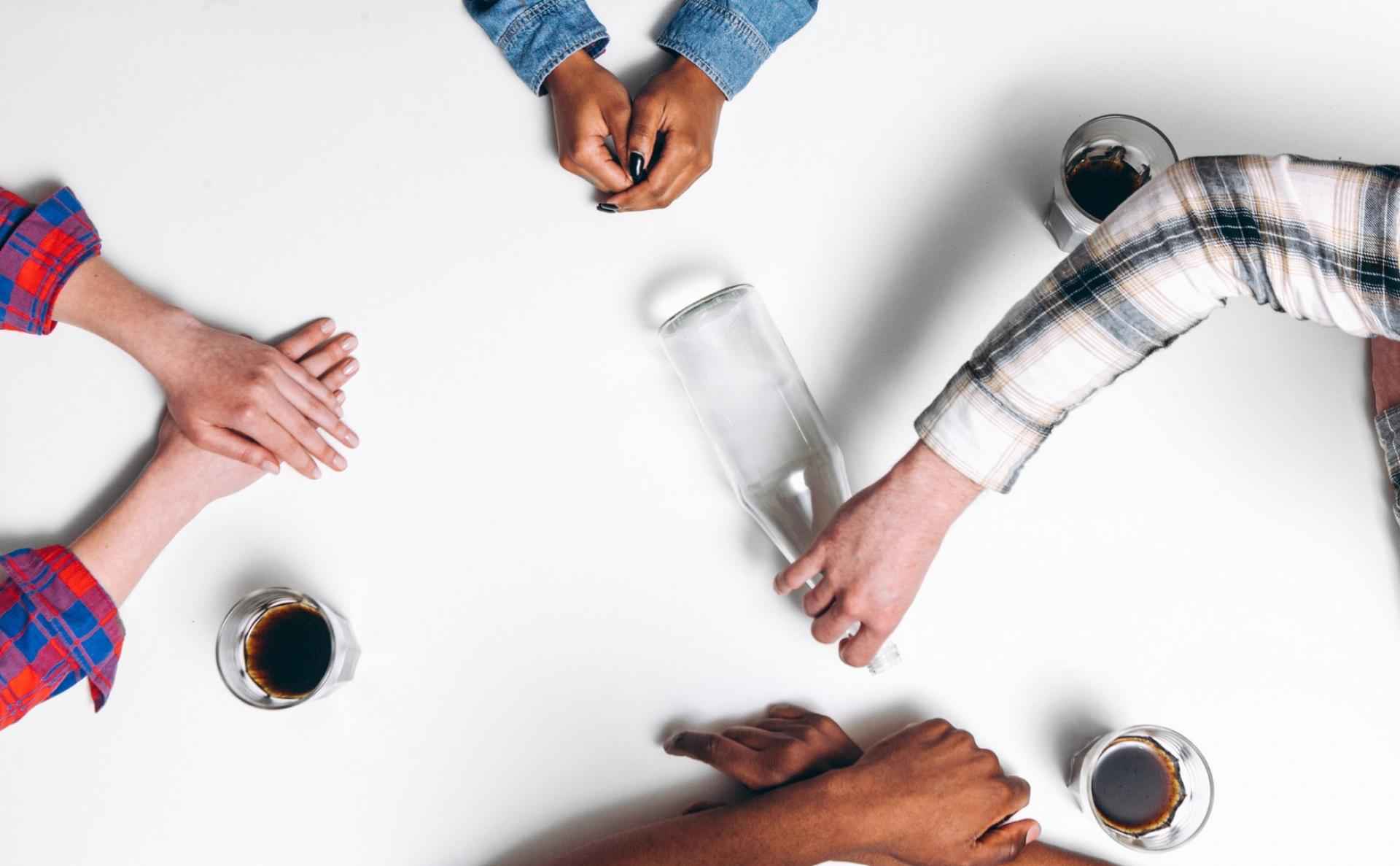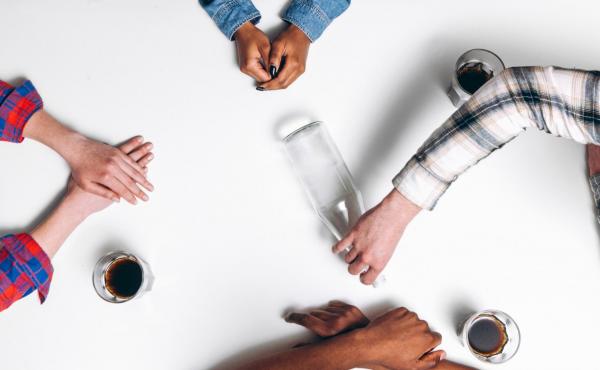 A make-out party at a SpeakEasy? The Vixen Voyager lets us in on her naughty night there.
It's not always the sexy musings of Marla on VelvetLips, sometimes there are other playful people featured in her blog. One such person is the Vixen Voyager, Tia Marie, who takes us on a journey into a SpeakEasy in this guest blogger entry.
And so the night begins...
Jerome pissed me off. He happens to live in a time-warp continuum. He went downstairs for a 15-minute walk and returned 2 hours later to me, wide-eyed and starving. I grabbed my bag and considered taking a cab to Brooklyn and making him wait, FOREVER. But, instead, I walked to a nearby souvenir shop, made small talk with a few men during my quest to find food, and then returned to the hotel after an hour with the same pissy attitude.
We arrived around 11:30pm at a small, shotgun lounge on the Lower East Side. The Make Out Party was held inside a SpeakEasy, tucked behind a black door and up a winding stairwell. The room was fit for a Madame, decorated with crimson and deep reds, fainting couches and shaded lamps. We perched ourselves on a small sofa and chatted for a while, maybe collecting ourselves for anonymous kissing or maybe taking a minute to polish off the first drink of the night.
Spin the Bottle
I removed my wedge shoes and tossed them behind the couch. There was a game of spin the bottle happening. In my adolescent years, we played a variation of the game that was more of a full-body sport called Hide and Go Get It. Simply, one person would hide, and whoever found that person got to cop a few feels, kiss, and bite them. This was the perfect moment to reclaim an escaped game from my youth.
Jerome and I looked at each other, like teammates, nodded and made our way over to the crowd. When it was my turn to spin, I gave the bottle a weak twirl, hoping it landed on the man sitting to my left. It didn't. The bottle targeted someone who fell shy of my physical liking. I let out a nervous laugh, pressed my lips together tightly and gave her a tense I-don't-want-to-kiss-you kiss. Next, the same woman's bottle head landed on Jerome. He stood, embraced her face with both hands and gave her a swift, French kiss.
K-I-S-S-I-N-G
I was jealous of his impeccable level of commitment. He pushed passed the decoys of outer appearances and just did it. I thought, it's either a fuck yes…or a fuck no. Fuck it! I decided to go all in and commit to the art of kissing and not the person.
The music melted into the background, and became my theme song, pushing me to find my next set of lips. They were Spanish and attached to a man with a head full of soft, curly hair. That kiss broke the barrier; I went on to kiss more people, in the following variations: Tia+Guy Tia+Guy+Girl, Tia +Girl. Tia+Girl+Girl (my favorite is the 3-way kiss by far). Twisting my tongue back and forth between two people, and then we all fall into a synced rhythm left me intoxicated. I really want a Guy+Tia+Guy combination but that will take more planning and pruning.
During the entire night, I had one bad kiss. An anatomical fail. His tongue was as wide and hard as a stale baguette. I gave it a go twice in between chatting, but there was no hope, so I left him standing at the bar with his girlfriend. I collected my shoes, my purse and Jerome, and instead of hailing a taxi, we walked back to the hotel, giggling.
And now, The Kinky Bohemian's take on the whole night…
A cozy red "Moulin Rouge" environment awaited us with ambient music so soft and smooth that no one remembered what exactly was playing. The narrow but quaint room was soft, plush, and so red from the décor to the bartenders. Burlesque couches lounged in every nook accompanied with dim lighting that was somehow equally naughty. We approached the bar for drinks while we gauged the atmosphere of the patrons.
As we started to get more into the groove of things (thanks to a nicely made Rum punch!) we were soon invited to join an ongoing game of Spin the Bottle. The kisses were warm and soft… the players, eager. The first spin landed on a giddy and large-framed white woman. My lady dawned a "let's get this over with look" framed with a smile. That was encouraging for me because I didn't know how she would react to all this. She did well and sat down again. The woman spins the bottle this time and it stops on me… I'm pleased. I say "hi" and my name and commenced kissing. I sat. Looked at my girl. She was cool and I thought "that went well."
As she got more comfortable she wondered off to the other side of the room while I and the others continued. When I wondered upon her again she was engaged in another bottle game and what she calls a "three-way" kiss. I rubbed her shoulder to make my presence known. And then I kneeled down beside her to join in. It was exciting to see her enjoying herself.
The one who claims all types of jealousies was actually smooching not one-- but two other people… at the same time! She was so well into it by one point that when her turn landed her on me… she just said "oh, I kiss him all the time but come on." I came. Hey, a kiss is a kiss and I ain't missing any, especially from my lady.
I had all good kisses in spades with no complaints, and she got on well too, especially with the long-haired Spanish guy I call "Antonio." [Heavy accent on the "tonio!"] She seemed to really enjoy smooching him wouldn't you know. Oh, and two of the best kissers, for me, turned out to be her friends, particularly the coy one who didn't feel up to kissing anyone else besides moi. And hell… the night just kept getting better.
---
Tia Marie, aka the Vixen Voyager, hails from Houston, TX and has been in Atlanta for over 13 years. By day she serves as a manager for Branded Entertainment and Integrated Media. And by night…a creature of creativity: stage-manager, voyeur, event planner, writer, lover and juicer of strange veggies. She's been navigating through the cross sections of eroticism, sensuality and social limits for nearly 10 years. While she holds a B.A in Mass Communications, she learned mostly from her peers and through practical play in elevators, swingers clubs, sensuality workshops/events and training. She's equally soft and attentive and plans to take on Atlanta's erotic scene and share her escapades. Her quenchless desires include sex, food and the supernatural. You can contact her at tia@velvetlipsllc.com.