The Secret to Explosive Orgasms? This Vibe Will Blow Your Mind!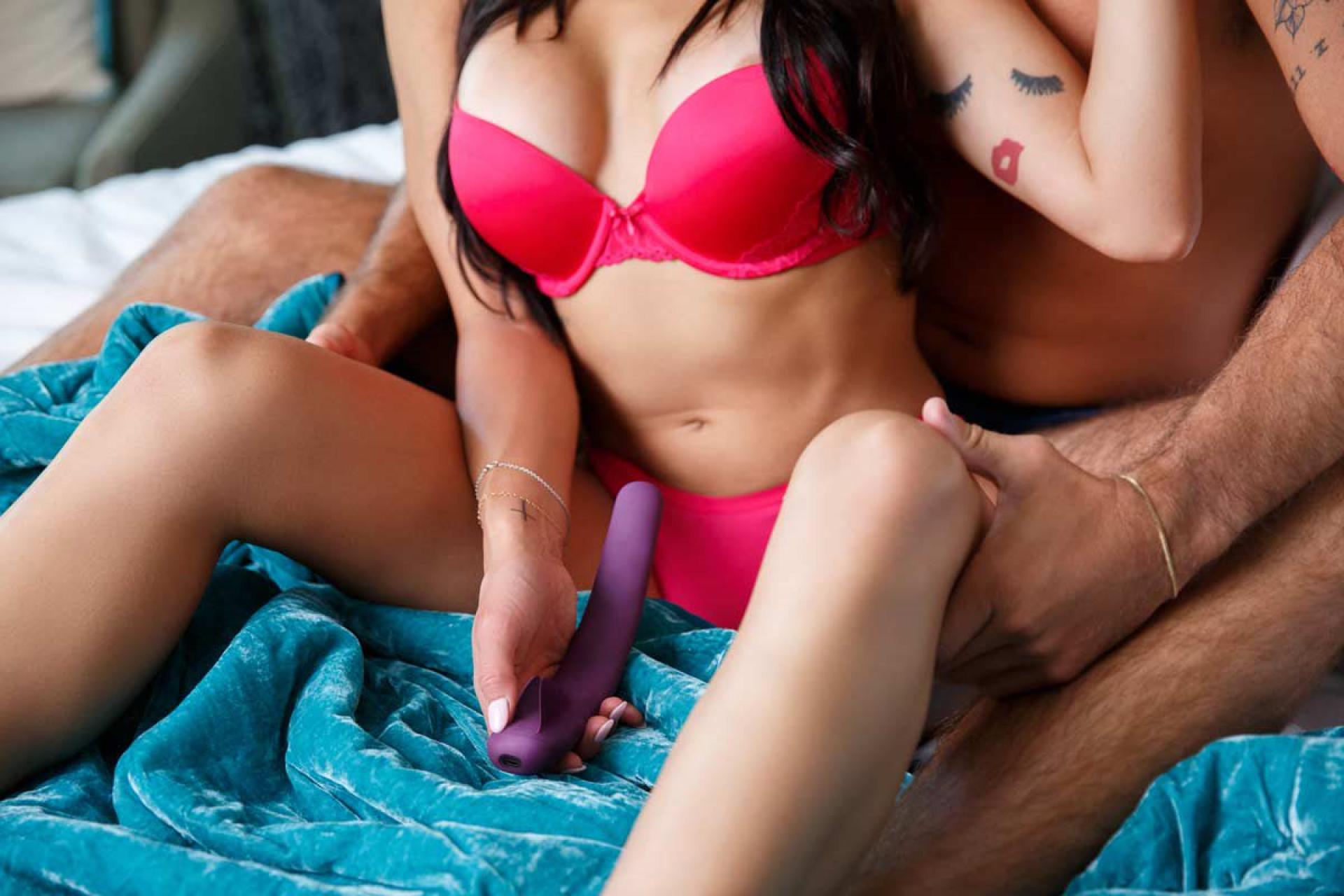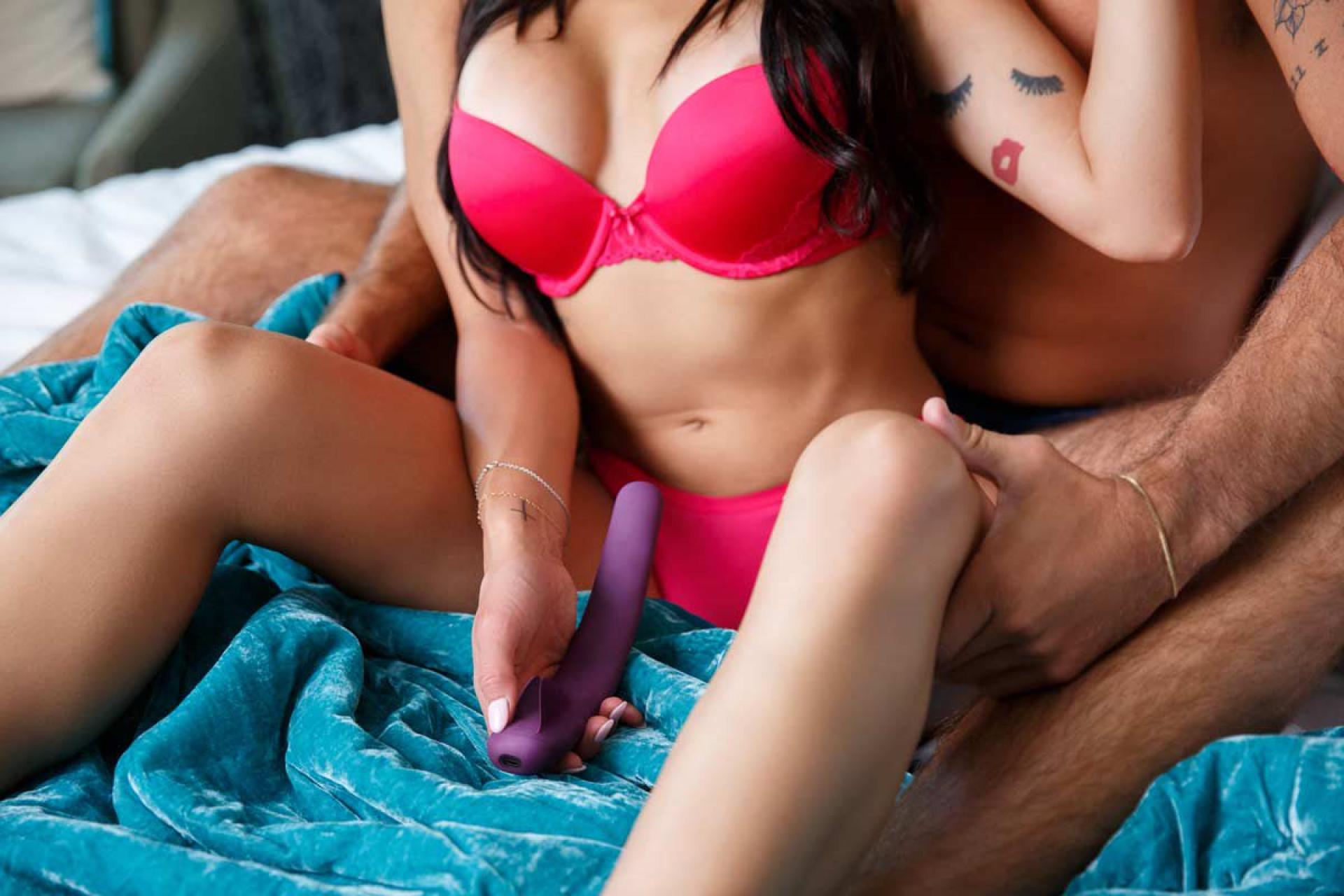 Get ready for liftoff and enjoy earth-shattering pleasure together.
Sponsored Post
Did you know that a sex toy beat Apple Watch to win the award for Best Consumer Product*?!
The winner of this prestigious honor was Crescendo, an innovative smart vibrator created by none other than MysteryVibe, a renowned sexual wellness company with over twenty international design awards under its belt.
The new and improved Crescendo 2 can absolutely be used for solo playtime, but I like to think of this versatile vibrator as a premium couples' sex toy because of the wide range of partnered play you can experiment with. From G-spot or P-spot stimulation and beyond, it's amazing just how many possibilities are packed in this unique sex toy.
Plus, the eco-friendly and sustainable Crescendo 2 is also USB rechargeable now (so no need for multiple wires) and has bigger buttons than the first-generation Crescendo for easier accessibility.
You don't have to be a mad scientist to play around with the Crescendo 2… but you might as well break out the white lab coat (role play, anyone?!) and get ready for some sexy experimentation with your partner.
Explore the mind-blowing features of the Crescendo 2 and some of my hot tips on how to up the ante with your partner during your next play session.
*at the 2018 Design Week Awards
Powerful, Flexible Pleasure
Crescendo 2 has the best features of some of my favorite sex toys, all in one sleek, sexy package. Whether you're unsure which sex toy to get, or you know exactly what you want in a pleasure item, Crescendo 2 is the answer.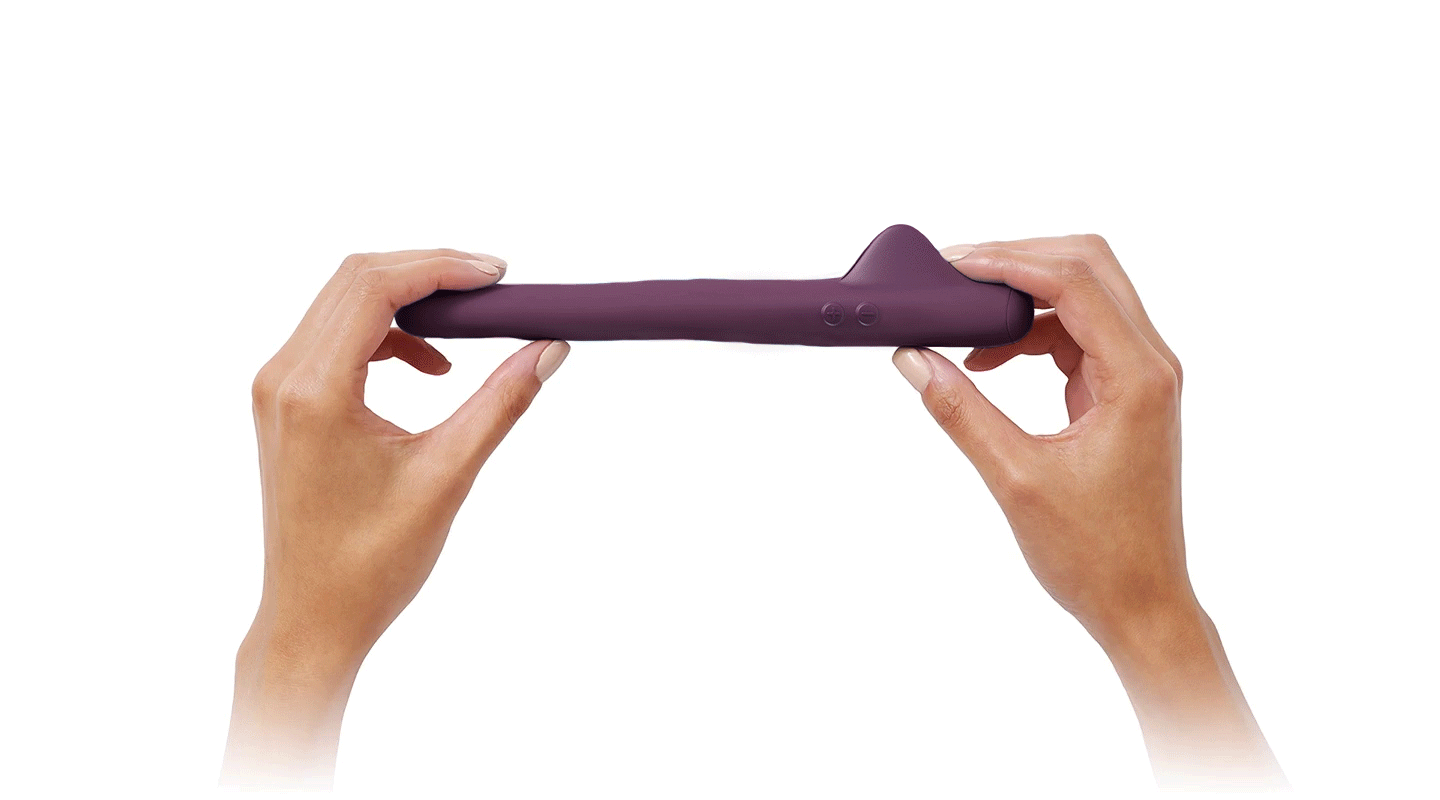 MysteryVibe really got the memo that one-size-fits-all doesn't work for everybody and every body. They created the gender-neutral Crescendo: the first and only smart vibrator that adapts to your — and your partner's — body's shape and size. The smooth, premium, body-safe silicone body has a slim shape that's designed to mimic the feel of fingers. 
Crescendo 2 is shockingly flexible, so try bending this versatile sex toy to your will to stimulate different erogenous zones with blissful precision. Plus, as an upgrade over the first generation of this sexy toy, Crescendo 2 now has a dedicated clitoral motor for dispersed stimulation. Indulge in the pleasure of six strategically placed motors that deliver targeted vibrations and sixteen different intensity settings you can play with to find the purr-fect sensations for your mood.
And the awe-inspiring flexibility of Crescendo 2 isn't just in the beautifully bendy body: there are infinite combos for using this sex toy for solo or partnered play. 
Read on for some of my suggestions for your next date night that will make you want to bend over backward with pleasure.
Three's Not a Crowd with Crescendo 2
When it comes to threesomes, part of the excitement around this common fantasy is the novelty of having someone new join in on your and your partner's sex life. Like anything else, doing the same thing with the same person can get, well, stale.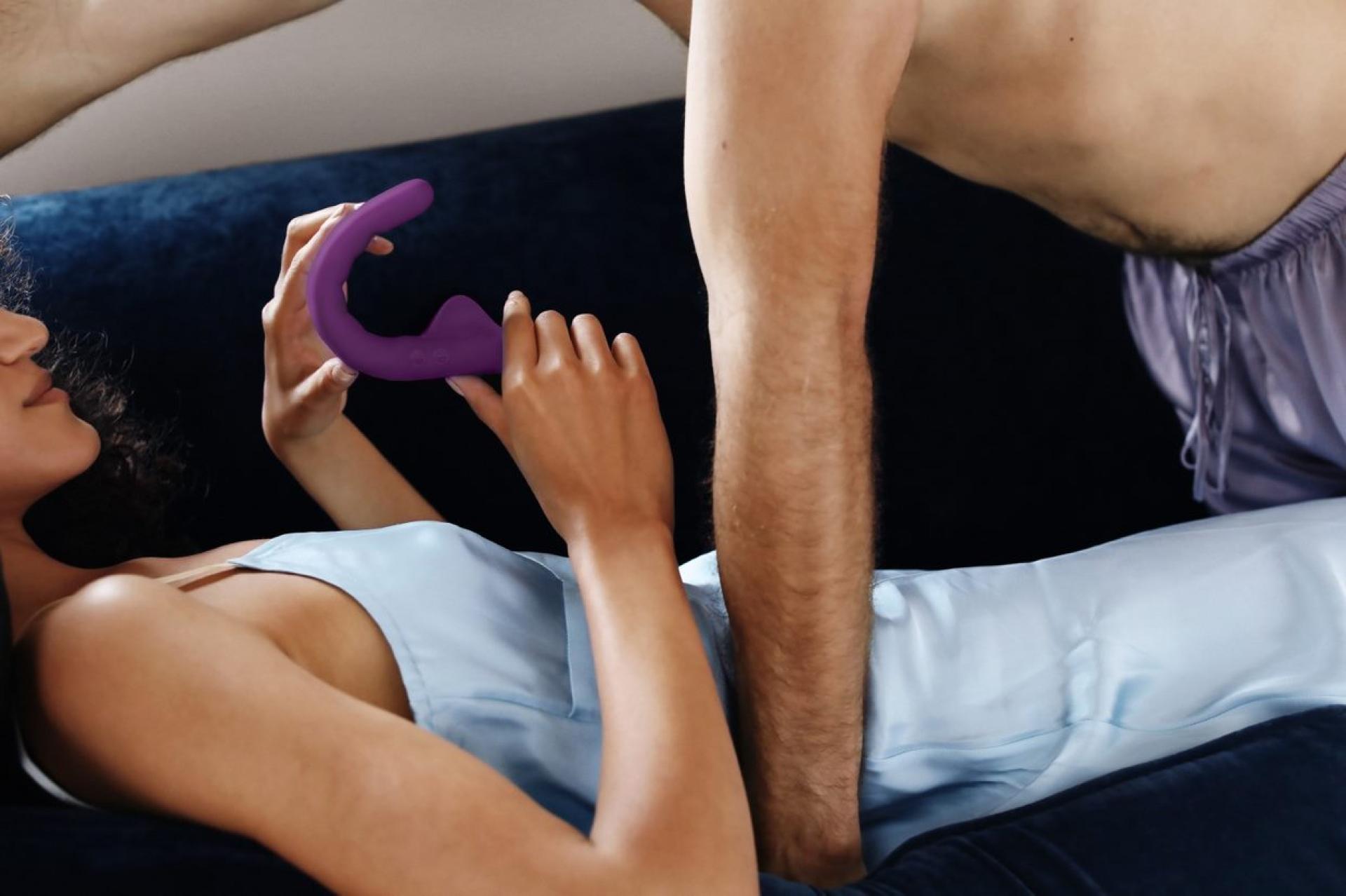 That's why I'm a huge fan of sex toys to build intimacy in your relationship, and I recommend that all my coaching clients try a new sex toy together to get that feeling of fresh newness and sharing in discovering — and communicating — what feels good and what they enjoy while they test out their new gadget together.
So, if you've been looking for the perfect third to add to your sex life, look no further: Crescendo 2 is always ready to play! This innovative sex toy lets you relax and focus on the connection between you and your partner, all while adding in the excitement of new shared sensations and novel stimulation.
Explore Butt Stuff
Are you curious about anal play but not sure where to start? You're not alone! 
Anal play is what I often refer to as "The Great Gender Equalizer." We all have butts! And that means that we can ALL experiment with and enjoy anal pleasure.
Some people may feel intimidated when it comes to butt stuff, and part of that is due to the ton of misinformation and stigma revolving around men and anal stimulation. No, enjoying sex acts of any kind do not have any bearing on your sexual orientation (not that there is anything to be ashamed about, no matter your sexual preferences).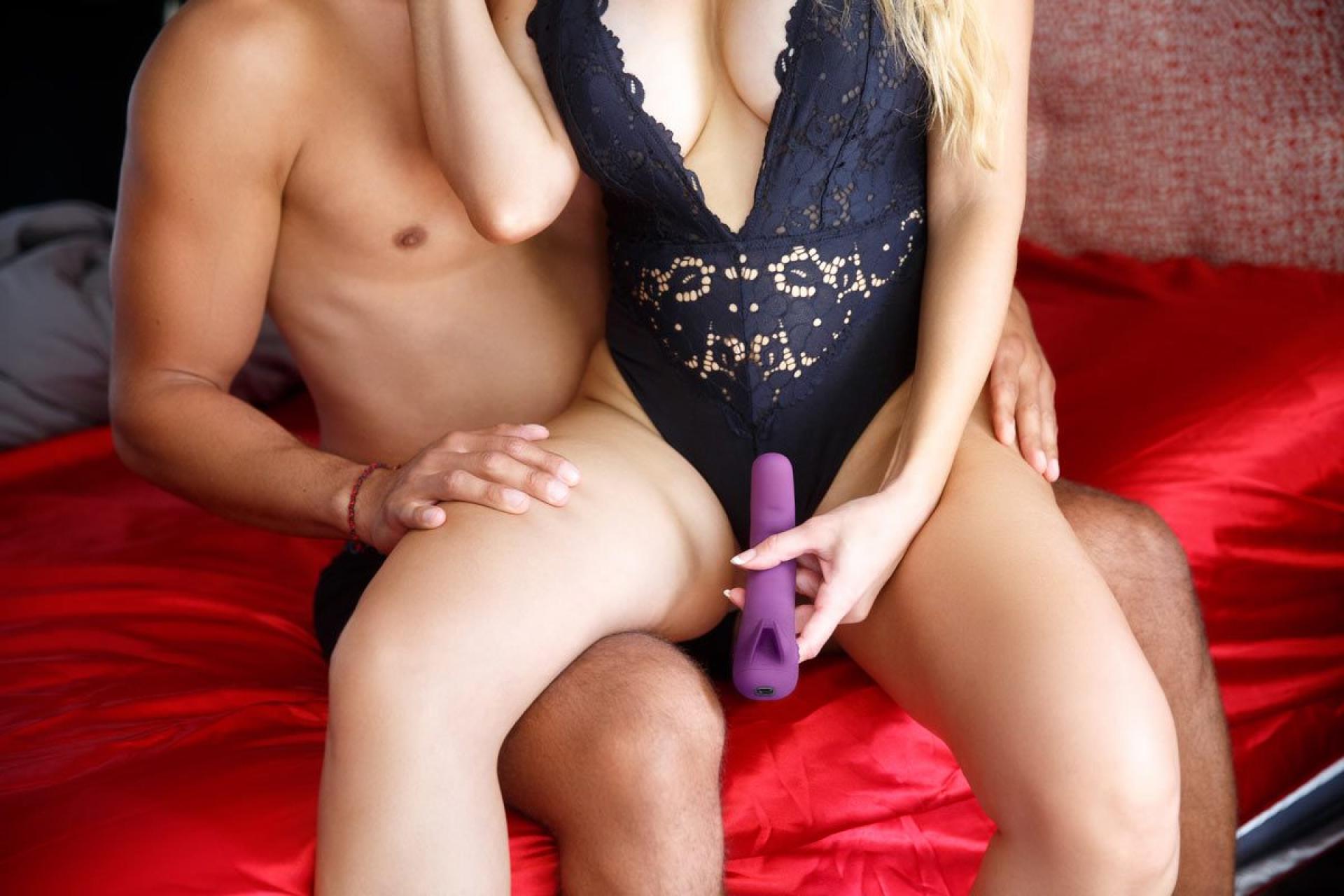 There's a lot to love about experimenting with anal pleasure with your partner. There are a ton of nerve endings around that area, as well as inside your rectum. But if you're ready for more, then you'll be thrilled to know that with some careful play, you can find new erogenous zones buried inside your butt that can feel amazing.
The P-spot is one such spot for people with penises: it's a walnut-sized gland that's located just below the bladder, about two inches inside the front wall of the rectum. If you're not comfortable with internal anal play, your prostate can be indirectly stimulated via the perineum (colloquially known as the "taint"), which is the small area of sensitive skin between the scrotum (behind the testicles) and the anus. 33% of men and prostate owners surveyed reported stronger and longer orgasms when incorporating prostate massage into sexual play.¹
For people with vaginas, internal anal stimulation can indirectly stimulate your G-spot (which is a spongy erogenous area located within the vagina) from the other side of that ultra-thin interior wall between the vagina and the anus. If you're really feeling adventurous, experiment with double penetration of those two areas at the same time for unprecedented pleasure.
It may surprise you, but anal orgasms are not just an urban legend! When the person receiving anal stimulation is feeling relaxed and safe, and they are comfortable communicating with their partner, they will be much more likely to experience anal orgasms with the right type / angle / intensity / pressure of anal stimulation.
Communication is key to everything in relationships, and that is exponentially crucial when you're experimenting with something new together. Ask your partner how whatever you're doing feels for them, if they're comfortable or need a pillow, if they want you to go deeper or insert another finger, etc. Don't be shy! And if you need a breather, feel free to take breaks during playtime.
And, of course, don't forget the lube!
More Sexperimentation Tips For Crescendo 2
Achieve the Holy Grail of orgasmic bliss. With Crescendo 2 accessing some of the most sensitive pleasure spots inside your body and out, you can experience the elusive "blended orgasm" (a clitoral and G-spot orgasm at the same time)! Plus, this tireless sex toy lets you play long enough to achieve multiple orgasms, too! Sex Olympics, here we come…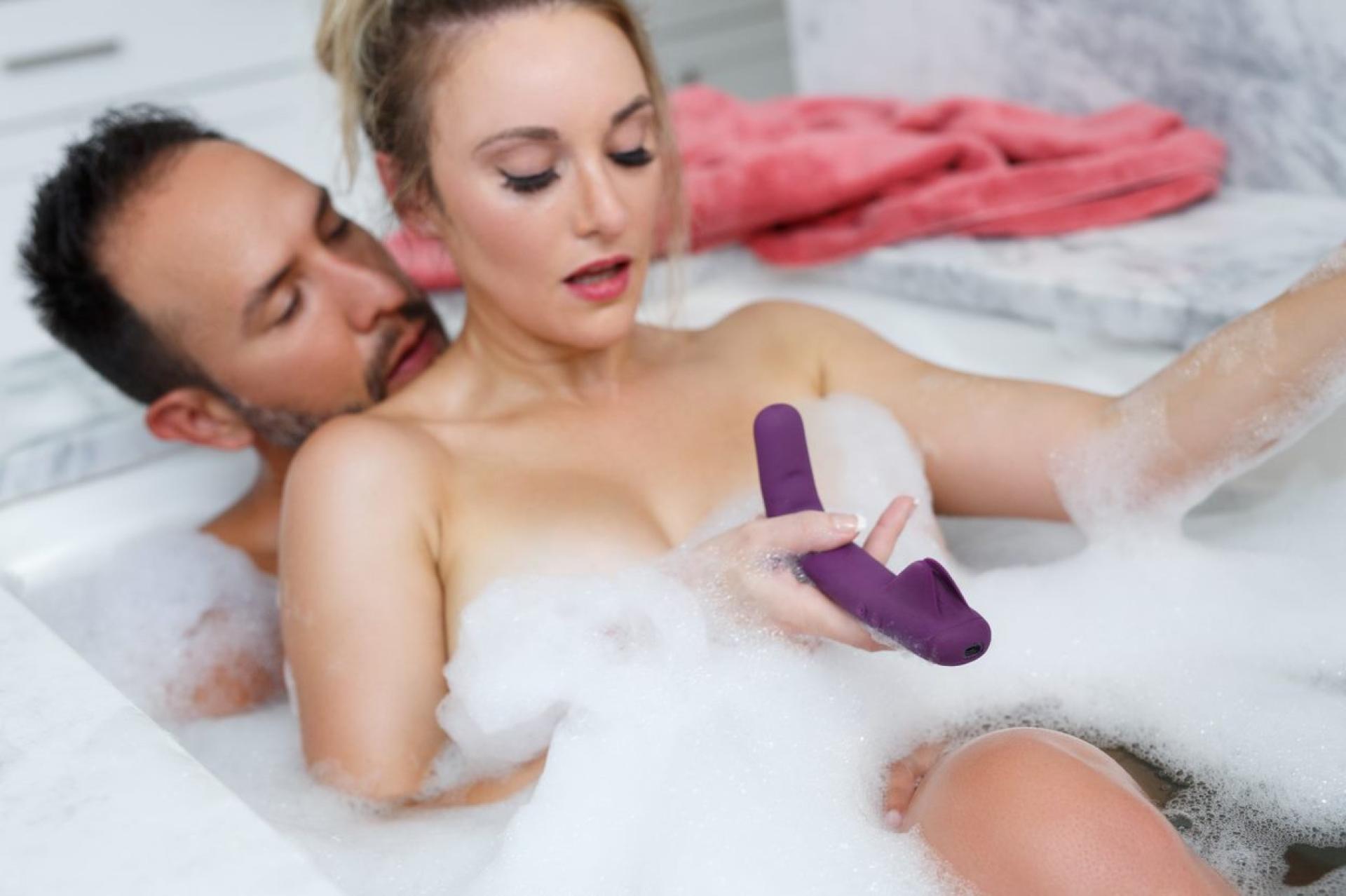 Get wet 'n wild! Made of 100% water-resistant silicone, Crescendo 2 lets you explore your filthiest fantasies whilst enjoying a steamy shower or hot bubble bath. (And yes, it also means it's squirt-friendly!) Play solo, together, or however you want, wherever you want. Splish, splash, sploosh.
Share control. Experience the liberating bliss of hands-free vibes when your partner takes the reins of your Crescendo 2. Take turns teasing and pleasing each other using either the free smartphone app (with Bluetooth functionality) or the new MysteryVibe Remote (which can control up to three MysteryVibe sex toys simultaneously!). If your kink is to torture your partner with relentless pleasure until they're ready to explode, then deny them their orgasmic release (also known as "edging"), remote-control sex toys like the Crescendo 2 are a perfect play partner.
Let Playcards inspire you. Experiment with new positions thanks to MysteryVibe's guide of intimate positions and techniques you can try out with your Crescendo 2. Make it into a fun game: close your eyes and pick a card at random from the pile, then gaze upon the sexy new position you and your partner can try together.
Come get your Crescendo 2 Now — with a Special Discount!
If you've read through all the reasons MysteryVibe's Crescendo 2 will become your new best friend, the only question left to answer is: how can you get your hands on this game-changing sex toy?! 
Click on the banner below to score your 30% discount before it ends on November 30th, 2022.

References