Sexual Relationship Blunders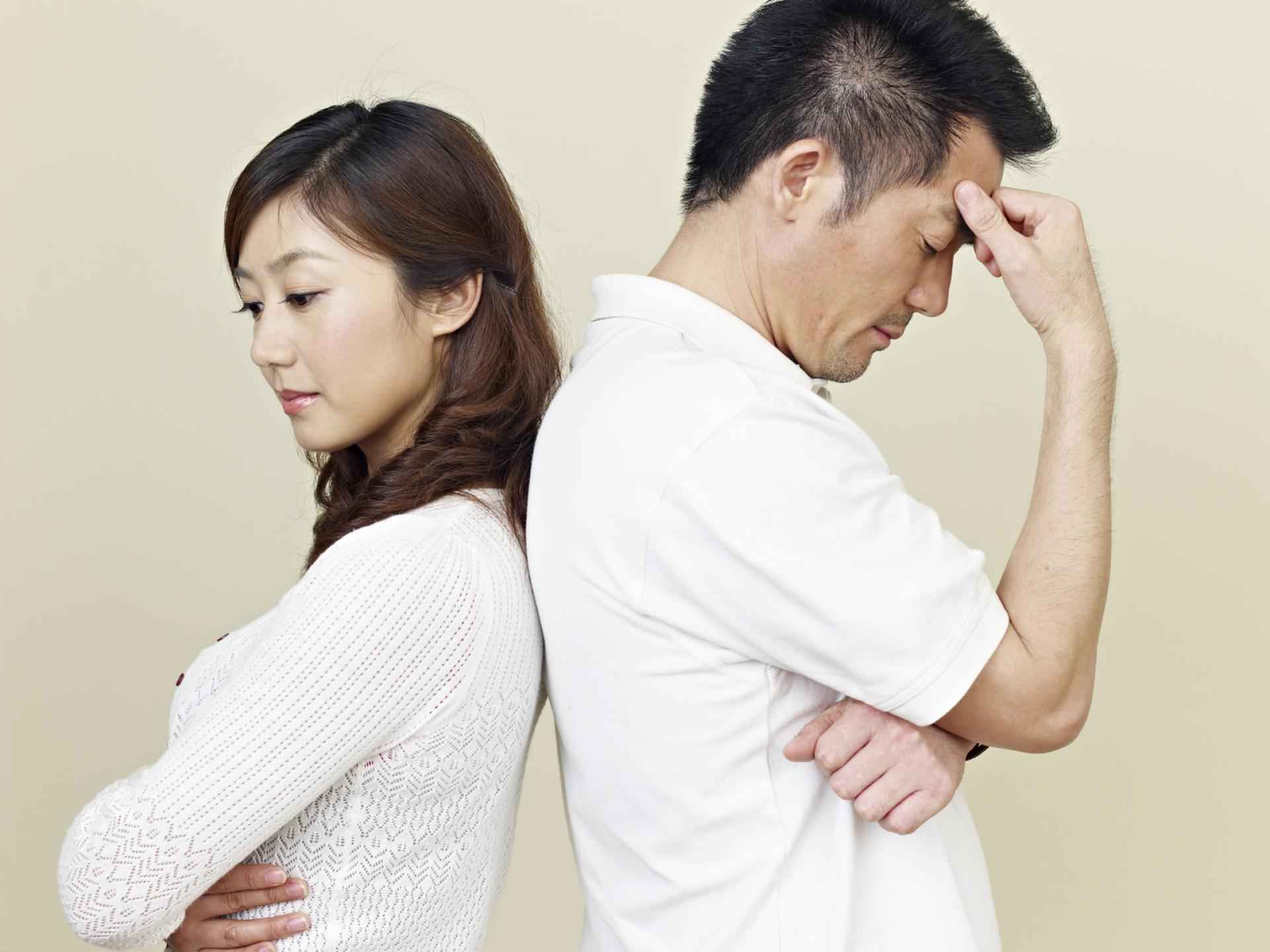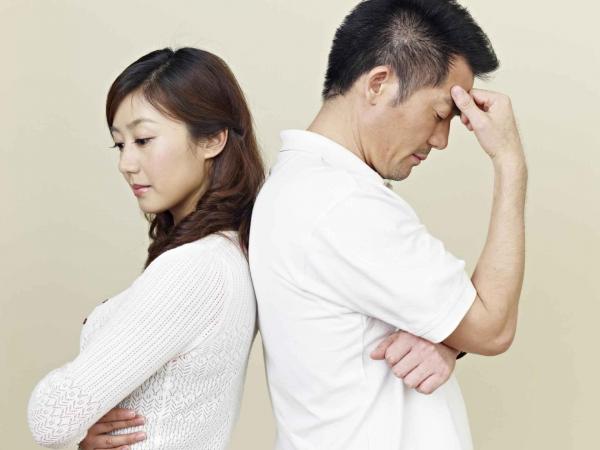 So, what happens when your seemingly perfect ensemble starts to fall apart? What do you do?
There's no such thing as the perfect union. Couples stay together because they work at their relationship and learn from one another every day. They grow together and evolve, at least that's the idea. So, what happens when your seemingly perfect ensemble starts to fall apart? What do you do? And how can you recognize the signs to stop the process before it goes too far in the wrong direction?
Dr. Steve McGough answers some pertinent questions regarding some of the biggest mistakes couples make when it comes to their sexual relationships and how they can avoid the pitfalls that come with those mistakes.
What do you think is the biggest mistake couples make in their sexual relationship?
Not communicating their true physical and emotional needs -- read: desires -- and fantasies due to embarrassment, fear of judgment or not wanting to hurt the others feelings are, in my experience, by far the biggest mistakes couples make.
These mistakes can lead to many different challenges down the road, such as:
Not agreeing on what love and sex actually mean
Not realizing or telling each other that they have very different beliefs about what "love" and "sex" is. The Greek language has at least four different words to describe "love." In English, all these emotions are blended into that one, simple, word: love. There's also a lot of confusion about what "sex" means. Is it intercourse? Penetration?Oral sex? Manual stimulation? Anal sex? Sleeping together?
Sexual activity, particularly when people experience orgasm and the resulting release of oxytocin and other "bonding" hormones, causes dramatic changes in emotional states and feelings of connection. People often have very different emotional responses, and different internal meanings for what it means to be "in love" or what it means to have "sex." When couples aren't comfortable talking about these fundamental areas it's very easy for misunderstandings to happen.
Plus, couple's relationships evolve, particularly if they have children and increased obligations; the type of love they experience will likely change, as well. Love isn't a static state, but changes and evolves. It's a lot easier when both are able to share what this means.
Keeping fantasies and needs hidden
Beyond that, on a more basic level, my observation is that the vast majority of couples aren't comfortable telling each other what their fantasies or needs are because they're embarrassed or afraid they'll be judged. Odds are, each person has their own fantasies that are wilder and more interesting than the other realizes. If they can get past the embarrassment and potential for being judgemental, they will open up a new world of potential experiences together.
Feeling obligated to perform for their partner
Not wanting to hurt the other partner's feelings if they don't do what is needed sexually is a big pitfall where communication falls flat. This includes concern about telling their partner that they'd like them to stimulate them in other ways (hopefully to achieve orgasm). It can also happen when something hurts, but they don't want to tell their partner. This can result in the person avoiding sex and not telling their partner why, which leads to more problems.
Guilt about expressing desire
Being embarrassed about expressing the desire to feel pleasure for its own sake is a huge downfall for couples that are not communicating efficiently. Many times, people have been brought up to believe that they shouldn't share what they want sexually, particularly to tell their partner to do something for them that feels good. I frequently hear women say that their partner is in charge of them achieving orgasm. To fully experience what sexual intimacy can provide, it's best if people can accept and own their own desire to experience pleasure for its own sake, and not for pleasing their partner.
How can the average couple open up more of a dialogue about their sex life?
First, if a partner isn't even comfortable bringing the topic up, one way is to mention an "article" that talked about how couples could enjoy their sex lives even more if they played a "game" to give them new ideas.
Here's the "game:" Each person agrees that this is just a game and not for judging. Then, each partner makes a list of every word or topic they find embarrassing to talk about. They then trade lists and read them together. Then each person adds to that list to come up with things that are even wilder, kinkier, crazier, and can often be amusing. After playing this game once, agree to meet and do it again, but with even crazier ideas. The goal is to have fun, and as a result of the process, the couple become more comfortable talking about their sex life.
What are some moves/strategies/etc. that couples can employ to have more of an emotional connection during sex?
If possible, make sure the woman experiences multiple orgasms -- as well as at least one for her partner (if the partner is male). With each orgasm, more oxytocin and related "love & bonding" hormones are released, which enhances these feelings of emotional connection. Then the couple lays in each other's arms while looking into each other's eyes. Orgasm tends to cause pupil dilation, which causes a subconscious response in most people to feel more connected when they see this in their partner.
If you can, during this "afterglow" experience, one partner should also follow the other's breathing. The next time the couple is intimate, they switch places to follow the other partner's breathing. If they need to be more comfortable later, keep doing this while in a spooning position while the woman's partner follows her breathing. When couples sync up many feel like they become "the same breath," which can cause a powerful feeling of connection.
You can also have one partner follow the others breathing during intercourse. This works best when they are in positions that face each other so they can look into each other's eyes. This can also cause an intense feeling of passion and connection.
What can couples who have different preferences about sex (frequency, tenderness/roughness) do to fulfill them both?
First, make sure they're comfortable talking together about their sex lives (as mentioned above). Then talk about what each person wants with the understanding that each person will try to either meet the requests or find a compromise. With compromises, realize that there are many ways you can create similar or sometimes more fulfilling outcomes.
For example, if one partner wants more oral sex (or sex in general), consider learning manual techniques that inolve their hands and oil. Or if there is an aversion to oral sex, try it while in the shower together. This often changes the context and response.
For situations where one partner wants more emotional and romantic build-up and foreplay, while the other partner just wants to go straight to sex, one compromise is to have a "romance" night for one partner and then one time during the week the other partner gets an "orgasm massage" to help relieve their sexual tension. Just make sure any compromises are from the context of mutual giving and not trade or barter because intimacy is best when it's a natural reaction to caring about someone.
If you can't think of compromises, have each partner do their own homework and then tell each other options.
If someone is self-conscious about how they're performing in the bedroom, what would be the biggest piece of advice you'd give them?
Sexual techniques are ultimately a form a massage that uses all parts of their body - combined with careful attention to how their partner responds. This is a skill that can be learned. There are many free and paid classes on the Internet, etc. that can teach you amazing techniques. Keep an open mind, consider this a wonderful new skill to continually refine, and again carefully pay attention to your partner's responses.
What is the one thing you think couples can employ to improve their sex lives?
First, I'd say get the above mentioned communication aspect going.
Then learn how to touch each other and experience being touched. Bill Masters and Virgina Johson (aka Masters & Johnson) created a technique called "Sensate Focusing" where partners first take turns learning to touch each other in non-sexual ways.
Doing this is important both for the person touching to carefully notice how their partner responds to touch, as well as the person being touched enhancing their ability to enjoy the pleasure of touch. This can make a profound difference for some people (particularly men) who don't normally pay attention to this area.
For a specific technique, you're welcome to use the "Intimacy Massage" program I developed as an enhancement to the "Sensate Focusing" program. It provides a structured approach that focuses on specific areas (based on the nerves) and "teaches" it over four date nights per person.
---
Dr. Steve McGough, D.H.S is the Director of R&D, CTO hi® Master Level instructor and Director of R&D at Women and Couples Wellness, LLC, Associate Professor of Clinical Sexology, Institute for Advanced Study of Human Sexuality. Steve is regularly interviewed by outlets such as Prevention, Redbook, CNBC, MSN, Women's Health, Medical Daily, Glamour, Ask Men, etc. Steve McGough discovered the technology behind "hi" when trying to help Wendy (his wife) recover from a tragedy.