Las Vegas, Sinful & Erotic!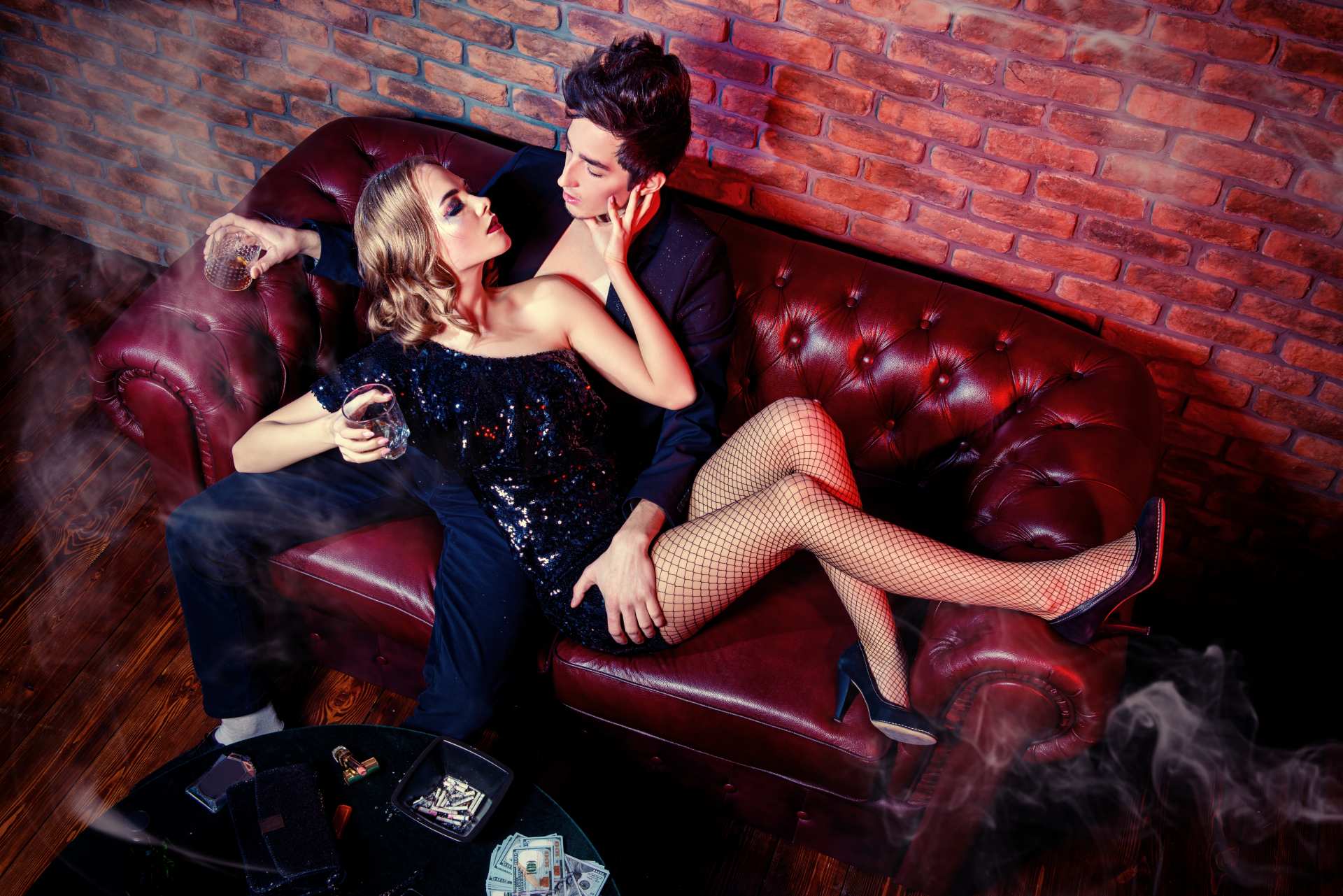 When asked by my lifestyle friends all over the world whether Las Vegas is worth a visit, I immediately nod a bunch of times and then shout out a resounding YES! I love telling my friends about all my erotic adventures playing the lush swingers field over there — the good, the bad, and everything in between!
Sin City seems to get bigger, better, and more scintillatingly sinful every year. Long gone are the days of moldy, smelly casinos and cheap buffets. They're replaced by dazzling lounges, VIP velvet ropes, adult pools with iced towels (because that desert sun is an absolute scorcher) high-tech nightclubs, luxury brand shopping, concerts, celebrity chefs, and sexy shows catering to every single hot, sizzling fantasy you may conjure up. There is more than meets the eye at first glance, though, much more…
My Sexy Favorites
My favorite regular go-to's are too many to mention, but I had great hook-ups at the Pussycat Dolls House in Caesars Place, the Hugh Hefner Sky Villa (oh my!), The Bare Pool at the Mirage, Venus at Caesars Palace, Tao at The Venetian, the Hard Rock Beach Club... I went full-on burlesque one time at Ivan Kane's Forty Deuce at Mandalay Bay. Places do come and go, though, so do your research before you head on out. I recently stumbled on a handy Las Vegas resource page on SDC.com that helps you on your way to finding some of the more sexual, edgy stuff, if you know what I mean...
Down Memory Lane
Even though it's already a while ago, when thinking about Las Vegas, my mind goes down memory lane and wanders off to fond memories of a one-time event by SDC.com back in 2015. How time flies! It sadly was not repeated after, but it was held at the Rumor Hotel. This hotel hosted many lifestyle parties throughout the years but apparently has been sold in 2017 to the tune of 18 million dollars and is now called "Serene." Oh well, I haven't visited since. Back then, it was just a three-star, adult-only hotel, and, granted, in total need of a major overhaul.
Champagne & Chandelier
This event was such an upscale experience. Come to think of it, for me personally, no other event from other organizers have been able to deliver that same classy vibe. It was five nights of pure magic. There were playrooms in the mega-suites and an outside playroom for during the day. The first night, a hot girl was hanging from a huge crystal chandelier pouring champagne in flutes for the guests while hanging upside down from it with a guitar version of Sia's song 'Chandelier' playing. Poetry in motion.
Play Around the World
Every night was fun, but I remember best the theme night called Play Around the World. I haven't seen that theme since, but it was a smart showcase of all upcoming events where you could try the local food and drinks that went with each location, and decorations to match. They had a bodega for Mexico with a dry ice pool, a lighted Eiffel Tower to represent France (and, of course, the Naked City of Cap d'Agde), a huge mask for Italy for the cruise from Rome, Ancient columns for Greece, and more. It pretty much felt like Disney playground for adults! Now, there's an idea! And yes, there was indeed literally a lot of playing around the world going on! As were those hangovers the morning of departure… ouch!
'Pony'
The show during that last night of the event was superb! The SDC team got involved and performed a provocative dance while they were all dressed up as sexy flight attendants. Right as a real plane rumbled over — and quite low, at that — their sexy MC came on stage as the Mile-High Captain and — sure enough — he performed the hottest striptease to the Ginuwine song 'Pony' I've ever seen done (other than, perhaps, Channing Tatum in Magic Mike)! Everyone went wild on that one, especially the girls. Yeah, me included...

Oh, those sweet sexy memories! Please share yours in the comments!


The Travelling Goddess